Innkeeper
Rose Vine Inn Bed & Breakfast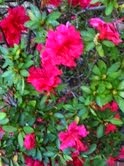 The weather is perfect!The absolute best time of the year for outdoor
activities, including dining, listening to
music, relaxing at The
Rosevine Inn and so much more. In this blog we feature a few things to
do in the area when you are in the Tyler area. We hope you will enjoy
yourselves when you are here! Lets get started telling you why you need
to be here through the first of May!
Two runs in one day-You will have to choose-both sound great!
Kiepersol Estates Vineyards & Winery
Half Marathon and 5 K
Prepare to be amazed by the lush 61 acres of vineyards, some of which
you will be running right through to complete your Half Marathon or 5K. There
will be on course restroom facilities as well as hydration stations (which
includes electrolytes) per 1.5 miles. After the race, there will be a Food
& Wine After Party where runners will have wine, cheese, fruit, and other
foods to replenish after their run. For more information about the race OR

UT Tyler Patriot Singers and Brook Hill Concert
April 11 at 6 PM
High School Invitational Concert, featuring the music of the Brook Hill Guard Choir and the Tyler Patriot Singers. Concert location
First Presbyterian Church 230 W Rusk St.Tyler, TX 75701


For questions…


jnewman@uttyler.edu

(903) 566-7450

April 14 at 6:30 pm
Treat yourself to delicious
appetizers, entrees and desserts from Tyler's leading restaurants and enjoy
live entertainment and cooking competitions at Tyler's premier culinary
event. Net proceeds provide funds for community projects, educational
programs and scholarships. Learn more and purchase tickets at www.tasteoftyler.com.
Advance tickets, also available at Smith County Dairy Queens and other
participating restaurants, are $20.00 and door tickets are $25.00.
Sponsor admission is at 6:00 PM and general admission at 6:30 PM at Harvey
Convention Center, 2000 W. Front Street in Tyler. Co-hosted by Tyler
Sunrise Rotary Club and East Texas Restaurant Association.
UT Tyler Jazz Ensemble Concert
UT Tyler Jazz Concert – April 16, 2015 at 7:30 in the University Center Theatre

The
Jazz Concert on April 16 will feature the UT Tyler Jazz Ensemble and UT
Tyler Jazz Combo. This will be the second on-campus concert of the
semester featuring selections from the swing era through today's current
big band catalogue. This is sure to be a swingin' concert you won't
want to miss!


PENN & TELLER
Friday, April 17, 2015 • 7:30 PM at UT Cowan
Long time Las Vegas legends are ready to light
up Tyler! For 40 years PENN & TELLER, the most popular and admired
magicians on "The Strip," have defied labels—and at times physics and
good taste — by redefining the genre of magic and inventing their own
very distinct niche in comedy. Experience the hilarious twosome who've
enjoyed sold out runs on Broadway, world tours, Emmy-winning TV specials
and hundreds of outrageous appearances on everything from "Letterman"
to "Fallon," "Friends" to "The Simpsons," "Chelsea Lately" to "Top
Chef." Their glowing status as cultural icons and the preeminent duo in
comedy earned PENN & TELLER their very own star on the Hollywood
Walk of Fame last year!

On the downtown square April 18 /10AM
Mark your calendar for Tyler's event of the year! A multi-culture
non-denominational event featuring various artists. This event is
designed to bring the people of God together for a day of praise to our
King Jesus! Music by Jericho March, Meekness Music Group, Gospel
Harmoneerz, Prophet Within and many more. For more information call
903-714-9127.
Theatre TJC's: Leading Ladies
Stage Direction by Rebecca Faulds-Howard April 22-26, 2015
Wednesday through Saturday performances @ 7:30 p.m. Sunday matinee at 2 p.m.

Box Office opens Wednesday, April 15. Office hours are M-F 10am-6pm. Call 903-510-2212
Where: Jean Browne Theatre
Story:
In this hilarious comedy by the author of Lend Me A Tenor and Moon Over
Buffalo, two English Shakespearean actors, Jack and Leo, find
themselves so down on their luck that they are performing "Scenes from
Shakespeare" on the Moose Lodge circuit in the Amish country of
Pennsylvania. When they hear that an old lady in York, PA is about to
die and leave her fortune to her long lost English nephews, they resolve
to pass themselves off as her beloved relatives and get the cash. The
trouble is, when they get to York, they find out that the relatives
aren't nephews, but nieces! Romantic entanglements abound, especially
when Leo falls head-over-petticoat in love with the old lady's vivacious
niece.
Price: Tickets are $10 for adults, $5 for seniors and students. Box Office: 903-510-2212
Theatre
TJC box office opens Wednesday, April 15. Box office hours are 10 a.m. –
6 p.m. weekdays only throughout the run of performances.
dcra@tjc.edu
903-510-2678
Hope Unchained: A Dramatic Production
April 23@8pm
Hope
Unchained is
a dramatic theatrical production written by a local playwright, client of the
East Texas Crisis Center, and survivor of sexual assault. This play is a
product of one survivor's journey of healing. It will portray her traumatic
experience, the aftermath, and ultimately how she reclaimed her life and found
hope again. The East Texas Crisis Center's goal in collaboration the UT Tyler
is to take sexual assault awareness to the stage and promote education about
this very prevalent issue.

UT Tyler Campus
3900 University Blvd
Tyler, TX 75799 http://www.uttyler.edu/

For questions…


jeremy@etcc.org

903.579.2501

903-566-7068
Tyler Ducks Unlimited Sportsmen's Night Out
April 24 @ 5:30 pm
There will be live and silent
auctions, raffle items and more for
duck hunting, deer and hog hunting,
and fishing,
along with rifles, shotguns, handguns
and lots more!
Lots of prizes….Lots of winners….Fun….Food….Drinks.For questions…


tylerducksunlimited@gmail.com

903-326-1136

903-670-3302
UT Tyler Patriot Singers and University Chorale April 25@6PM
Songs for Spring is UT Tyler's final choral concert of the semester, featuring tuneful songs of folk and more recent choral works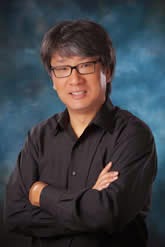 Richard Lee
Sublime Finale April 25@7:30
East Texas Symphony Orchestra
The season concludes
with a concert Richard Lee is particularly excited about as the
Orchestra presents a transcendent evening of music, including Mahler's
Symphony No. 4 with soprano Shannon Mercer.
Now for what is showing at
Whatever Happened to Baby Jane (1962)
April 9 at 7 p.m.
In a tale that
redefines sibling rivalry, faded actresses Blanche and her sister,
'Baby' Jane Hudson live together. Jane was by far the most famous when
she performed with their father in vaudeville but as they got older, it
was Blanche who became the respected actress of their day, which Jane
resents.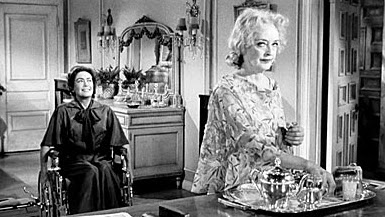 Blanche is now confined to a wheelchair – Jane ran her over with the car
while drunk – and Jane is firmly in control of Blanche's destiny. As
time goes by, Jane exercises greater and greater control over her
sister, intercepting her letters and ensuring that few if anyone from
the outside has any contact with her. As Jane slowly loses her mind, she
torments her sister going to ever greater extremes.
Bette Davis won Best Oscar for her performance as "Baby" Jane Hudson.
Misery (1990)
April 16 at 7 p.m.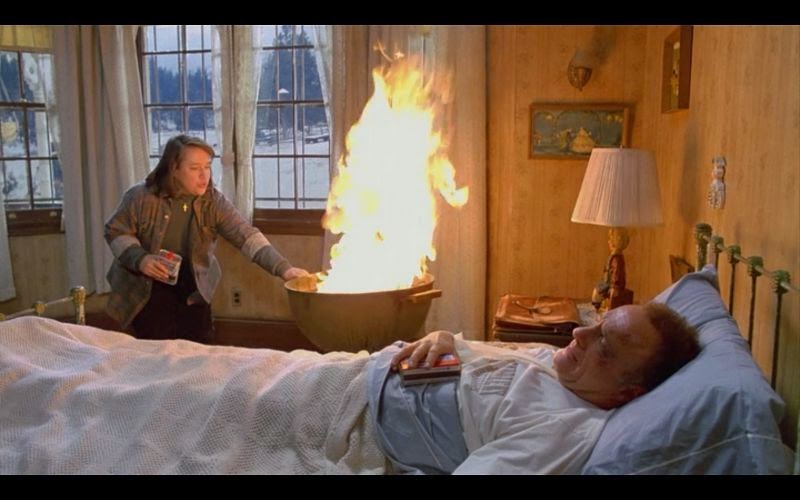 Best-selling novelist Paul Sheldon is on
his way home from his Colorado hideaway after completing his latest
book, when he crashes his car in a freak blizzard. Paul is critically
injured, but is rescued by former nurse Annie Wilkes, Paul's "number one
fan", who takes Paul back to her remote house in the mountains (without
bothering to tell anybody). Unfortunately for Paul, Annie is also a
mentally ill. When she discovers that Paul has killed off the heroine in
her favorite novels, her reaction leaves Paul shattered (literally)..
Fatal Attraction (1987)
April 23 at 7 p.m.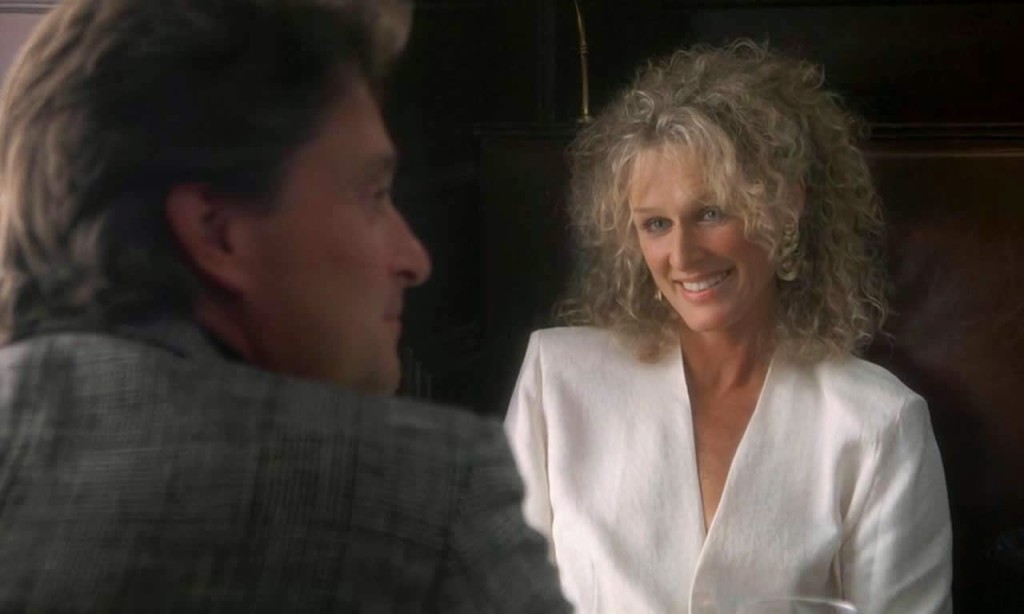 Attraction is strange and often
immediate. Boy meets girl, boy wants girl, boy just happens to be
married and girl just happens to be un-hinged.
Happily married New York lawyer Dan Gallagher meets the intriguing Alex
through work, and the two hook up for a romp while Dan's wife and kid
are away. But Alex wants more…..and she will stop at nothing to have
him for ever and for always. Looks can be deceiving and deadly.
Mommie Dearest (1981)
April 30 at 7 p.m.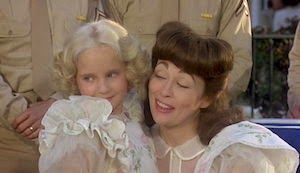 Based
on the book about Joan Crawford, one of the great Hollywood actresses
of our time, written by her adopted daughter Christina Crawford. Joan
decides to adopt children of her own to fill a void in her life. Yet,
her problems with alcohol, men, and the pressures of show business get
in the way of her personal life, turning her into a mentally abusive
wreck seen through the eyes of Christina and her brother Christopher,
who unwillingly bore the burden of life that was unseen behind the
closed doors of "The Most Beautiful House in Brentwood."
"Life is Magic" Joshua Lozoff
May 1 at 8 p.m
Lozoff's performances
combines his love for the art of magic, and his fascination with
psychology, the powers of observation and influence. In one moment, he
makes a drawing come to life just by pointing; in the next he predicts
an audience members choices even before she knows them herself.
Lozoff has been studying and sharing magic around the world for over
fifteen years. He regularly performs at public events and corporate
& private functions throughout the U.S., and even Japan, Europe and
across Latin America.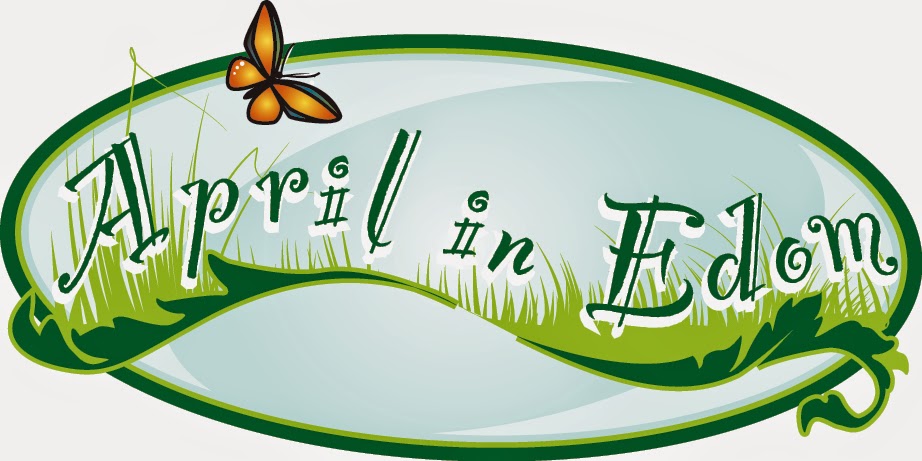 APRIL IN EDOM
AN OLD-FASHIONED STREET FAIR FOR ADULTS, KIDS, & PETS
APRIL 18th & 19th, 2015
10 am – 5 pm Both Days
You'll know it's spring when April in Edom kicks off its 11th
year in Downtown Edom at the intersection of Hwy 279 & FM 314. This
Old Fashioned Street Fair promises to be a weekend of fun and
entertainment for the whole family featuring more than 75 artisans
selling hand-made crafts, an interactive kids area, food galore, a pet
parade and contest (with prizes), and musical entertainment throughout.
And not to be outdone by any other festival, this event is "pet
friendly" so don't leave your 4-legged friends at home.
Booths
lining the downtown street will be offering handmade items in various
mediums such as stained glass, wood, metal, and fiber, skillfully
crafted into jewelry, walking sticks, sculpture, and other artistic
endeavors by both local and regional crafters. All of the resident Edom
artists' studios and galleries will be open throughout the weekend.
If
you're a "foodie" there will be home canned goods, salsa, pickles,
homemade jellies, and sauces. Special this weekend, Blueberry Hill Farms
will be open selling Preserves and Blueberry and Blackberry Plants for
the Home garden.
For
the kids, "Minute to Win It" returns this year promising events such as
a scavenger hunt, canvas and face painting, a cupcake walk, and the
most favorite; marshmall shooter construction.
At
1pm on Saturday, pets are the stars when the annual Pet-parade
traverses the downtown street, culminating in a contest for the best pet
costume and trick…no "howls" barred!
If
music is your love, various stages will be filled with harmonies all
weekend long from local east texas favorites like Mia Tallant, David
Allen (AKA Drifting Outlaw), and Lisa Byrn. Also, some out-of-towners
like Joe Pat Hennen and Keith Rea will fill the bill. Bluegrass,
country, gospel, folk, and more will sure to please. A complete list of
performers, dates, and times can be found at
www.aprilinedom.net
.
As evening approaches, the streets will be lined with classic cars as Edom's monthly Cruise Night revs up its engines.
RED DIRT BBQ AND MUSIC FESTIVAL
Hey, Tyler. We're back.
Intoxicating smells, killer tunes and Shiner beer filled the square in Downtown Tyler for our first-ever Red Dirt BBQ & Music Festival last May.
We're ready to do it again Saturday, May 2, and we'd love for you to join us.
Some of the state's best barbecue joints are going to bring their tasty smoked meats for you to sample, and all day and night we're going to be playing some of the best music the Lone Star State has to offer.
Here's what you can expect:
Eighteen of Texas' best barbecue restaurants will set up shop around the square, giving you the opportunity to sample meats from each one. Click here to see a list of the joints participating.
As you go from one BBQ joint's booth to the next, you'll get to shop with various vendors, enjoy some tasty beverages from Shiner, spend some time with the state's most prolific pitmasters and have a good ol' time.
You'll experience some fantastic Texas tunes throughout, but that night is when we'll bring out some of the heavyweights in Texas music for a five-band lineup featuring headliner Josh Abbott Band, along with Stoney LaRue, Kyle Park, Uncle Lucius and The Bigsbys.
Can you think of a better way to spend a Saturday in Tyler? We can't either.
More info click here! http://reddirtbbqfest.com/red-dirt-bbq-music-festival-part-deux/
May Canton Trade Days dates April 30-May 3
http://www.cantontradedays.com/
Don't forget there is always live music "everywhere" in Tyler-such great weather, too.
So until next time don't forget Fires burn nightly
and Breakfast is served daily at
Innkeeper Becca
signing off