February
  is here and that means love and that spring is just around the corner! If you haven't already made your reservation for Valentines Day at The Rosevine Inn Bed and Breakfast-DO IT NOW!! We are running special on tripadvisor for Valentines Week. Check it out! Now for what you can do in the next few weeks when you visit Tyler and stay at the most wonderful, most fun B&B in East Texas!
We are running a great ad on to our rooms on Now through Valentine's weekend You Pick Red or White Wine-You pick Savory or sweet-you get two wine glasses and a wonderful "basket" for only $18.
Here are few Ideas from E-Guide magazine for a great night in Tyler
By Holli Conley
In Tyler, the city of roses, it's not hard to find a romantic spot to take that special someone. Click here to read this article-It is really VERY comprehensive.
http://eguidemagazine.com/date-night-from-fancy-to-simple-tyler-offers-a-lot-of-romance/    Whether you're celebrating an anniversary or simply spicing up a free weekend, these are the best date ideas for fun, quality time with your significant other.
February 5, 2016
–
February 14, 2016
A Raisin in the Sun is a play by Lorraine Hansberry that debuted on Broadway in 1959. The title comes from the poem "Harlem" (also known as "A Dream Deferred") by Langston Hughes. The story is based upon a black family's experiences in the Washington Park Subdivision of Chicago's Woodlawn neighborhood.
Walter and Ruth Younger, their son Travis, along with Walter's mother Lena (Mama) and sister Beneatha, live in poverty in a dilapidated two-bedroom apartment on Chicago's south side. Walter is barely making a living as a limousine driver. Though Ruth is content with their lot, Walter is not and desperately wishes to become wealthy, to which end he plans to invest in a liquor store in p
Besides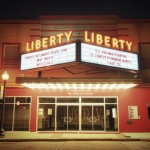 the great shows mentioned in the
last blog-here are some of the other shows at the
Historic Liberty
Theatre downtown Tyler!!
Thursday, Feb. 18 at 7 p.m.
Tickets are $7
Come and sing along with Danny, Sandy, Rizzo and the gang. Wear your Pink Lady jacket or your T-Bird suit and bop on down to Liberty Hall ready to do the Hand Jive with all of us! If you don't want to have fun – stay home!
Saturday, Feb. 20 at 8 p.m.
Tickets are $20
VIP Boxes are $150 and seat 4 (only 3 available)
Come and see the master in person. Monte Montgomery has been Named one of the "Top 50 All-Time Greatest Guitar Players" by Guitar Player Magazine, he's been called everything from "guitar-god" to the "answer to the Fermi Paradox".
One of our local favs – you do not want to miss this talent. He just released his new album "Tethered", get your tickets now!
Feb. 25 at 7 p.m.
Tickets are $7
A kindly grandfather sits with his ill grandson and reads him a story. The story is one that has been passed down from father to son for generations. As the grandfather reads the story, the action comes alive. The story is a classic tale of love and adventure as the beautiful Buttercup, is kidnapped by the odious Prince Humperdinck in order to start a war. It is up to Westley (her one true love) to save her. On the way he meets an accomplished swordsman and a huge, super strong giant, both of whom become Westley's companions in his quest to save Princess Buttercup, but can they save her in time?
 The Next night!!
Texas Shakespeare Festival presents Shakespeare's Greatest Hits
Friday, Feb. 26 at 7:30 p.m.
Tickets are $15-$20
The Texas Shakespeare Festival returns to Liberty Hall with the live production of "Shakespeare's Greatest Hits". Families are sure to enjoy this fast paced introduction to the greatest scenes from the master's pen.  This is an abridged production, run time is 50 minutes with a 20 minute Q & A afterwards with the cast.
March 4 at 8 p.m.
Tickets are $20 online and $25 at the door starting at 7 p.m. (if still available – Mr. Schneider usually sells out)
2016 East Texas Auto & Cycle Show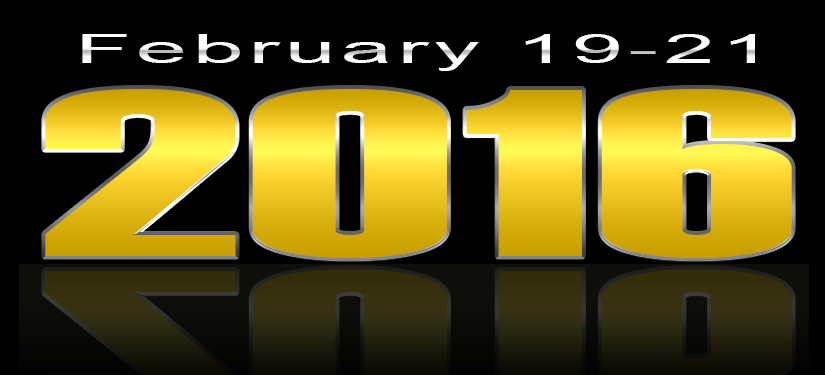 The 2016 East Texas Auto & Cycle Show benefiting the East Texas Crisis Center will be celebrating the 26th year. The show will open at Harvey Convention Center in Tyler on Friday, February 19th at 4:00 p.m. and run through Sunday, February 21st.
The show brings in vehicles of all makes, from every decade, some very rare, some from car enthusiasts who own vast collections of cars and some from those who have owned or purchased the one "dream car" from their youth.
This year we have even more Entertainment for Kids and Adults.
Live entertainment will reflect the music of the same era featuring Matt and Megan Magill on Saturday and The Tyler All-Star Band with their special brand of 60's rock & roll on Sunday. Recorded rock & roll music will play throughout the show.
Car Raffle
Each year's show features an exciting car donated by Tyler Ford to be raffled off at the close of the show. 2016 will be the thirteenth year that David Irwin, with Tyler Ford, has donated a car to help raise proceeds for the East Texas Crisis Center.
Save the Date
February 19-21, 2016 and bring your best girl or guy and "stroll" down memory lane with us. All proceeds from the show help women and their children who seek services and shelter to escape family violence and abuse in the home.
One of the most beloved dance stories of all time in a spectacular new production, SATURDAY NIGHT FEVER is the coming of age tale of young Tony Manero who learns the value of life in 1970s Brooklyn. Based on the 1977 movie starring John Travolta, SATURDAY NIGHT FEVER is packed with legendary hits from the Bee Gees, including "Stayin' Alive," "Night Fever," "Jive Talkin'," "You Should Be Dancing," and "How Deep is Your Love," in addition to several new songs written especially for this production.

Cowan Center
3900 University Blvd.
Tyler, Texas 75701

For questions…
mmogle@uttyler.edu
903-566-7141
903-566-7424

Also at the Cowan On March 1st

Tuesday March 1, 2016 • 7:30 PM
VOCALOSITY is the all-new live concert event from the creative mind of artistic producer Deke Sharon (Pitch Perfect, The Sing-Off) that takes a cappella to a whole new level! This fast-paced production features 12 dynamic voices singing some of today's chart-topping hits in brand-new arrangements too incredible to miss. It's the aca-perfect concert experience! This production will offer the opportunity for local involvement by way of a contest where each local a cappella group may submit a video to the VOCALOSITY website and Deke will choose a winner. That winner will open the second half of the show with a 3 to 4 minute piece.

CrossWalk Conference Center in Tyler!                

Al and Lisa have been married for over 30 years and have been sharing ministry and speaking at churches, marriage retreats and seminars for over 15 years. Lisa has a powerful life change story that impacts the lives of those she meets. She and Al are the co-authors of A New Season  that talks about their lives and marriage. It was released in January, 2015.

Al and Lisa have 2 grown daughters; Anna (their oldest) and her husband, Jay have three beautiful daughters Carley, Bailey & Sage, and Alex (the youngest) and her husband Vinny who have a son, Corban. Al and Lisa's entire family reside in the West Monroe

Green Acres Baptist Church Crosswalk Conference Center 1607 Troup Hwy.  Tyler, TX 75701

For questions…
careteaminfo@yahoo.com
903-944-7852

Rose City 35th Chili Cookoff

Rose City 35th CASI sanctioned chili cookoff.  Competition categories are beans, $10-12 noon turn-in; Junior division chili,$10-1:00 turn-in; CASI chili,$20-turn-in at 2:00.People's Choice, $20-serve to public from 11 AM to 3:00 PM.  $3 donation for tasting cups to vote on People's Choice.  Showmanship is part of the CASI competition.  Benefits Ragan's Hope,  We need judges for all categories.  Registration will be open from 4-6 PM onFriday and will resume at 9:00 AM on Saturday.  RV spots available, no hookups.  Street setup for day cooks.CASI sanctioned chili cookoff on Sunday, chili and Showmanship for points only, no public.  We also need judges for this event.

Gander Mountain 150 Market Square Blvd.Tyler, Texas 75703For questions… blondefilly@wb4me.com 903-372-2818

Don't forget Canton First Monday Trade Day

March 3-5, 2016

be there for the Best shopping

days in Texas!!

Well it is time to sign off-Amazed there is a lot of activities

in Tyler this coming month!!  Come stay at The Rosevine Ibb Bed and Breakfast

for the best Lodging around.

Until next time-do not forget!!

Fires Burn Nightly and Breakfast

is served daily at The Rosevine Inn!!

Innkeeper Becca signing off