Catch the Spirit of luxury living!
The Lindbergh Suite
$1895 Monthly – Nightly and Weekly rates available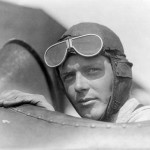 They called him "Lucky Lindy," and you'll feel the same with luxury accommodations, down-to-earth service, and all bills paid, including maid service once a week.
One of our largest Suites, the Lindbergh has a spacious living room and formal dining area. The Lindbergh boasts one of our most picturesque kitchens with vintage tile countertops, marble-topped buffet tables, and antique dinnerware are set off by the glass-front cabinets and hardwood floors. Backed up with modern cookware and full-size appliances, the kitchen also has a few surprising extras tucked away in the cabinets. A utility closet with full-size washer/dryer and a private entrance complete the charming kitchen.
In the living area you can relax on the sofa or in one of the cozy wingback chairs; there are plenty of lamps for the book-lover, as well as a TV/DVD.
Tucked a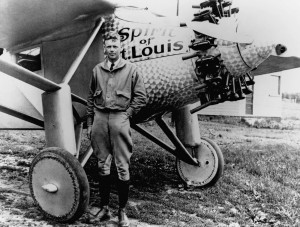 way down a short hall is your bedroom. The queen-size bed just begs to be nestled into, and the large computer desk offers a great place to plan your next trip around the world.  A rollaway bed can be set up in the living room for a charge of $25.00.  Please call to request this service.
The Suite is located on the first floor of The Boardinghouse, a small vintage apartment building decorated to feature a display of 1930s silver screen history. Enjoy an extensive collection of black and white photographs that visually tells the story of the popular movies and famous personalities of the golden age of Hollywood.
The Charles Lindbergh Suite is available for a monthly extended stay of $1895.  (Monthly rates available via phone reservation only.) Hotel taxes do not apply to a tenancy stay of 30+ consecutive days.  Please call Bert at 903-216-6366 to make your reservation. 
<< Previous Room | Next Room >> | View All Rooms | Book Now
Save