Sherlock Holmes Suite / $219 Night
"Solve a mystery in the room and win a gift!"

For the sleuth within, search for two hidden doors in your room and behind them you will find clues to lead you to a special treat!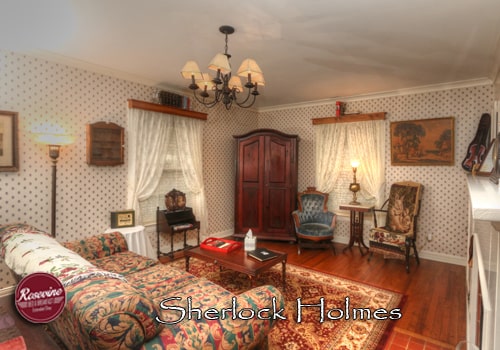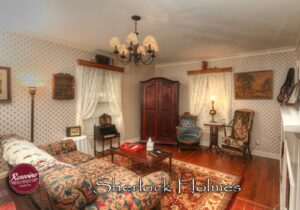 This Romantic Stay Vintage Cottage has a Bedroom with a high back Queen Bed and Gas Fireplace, an ample Bathroom, spacious Living Room, Formal Dining Room and nostalgic Kitchen – with a built in Ironing Board and Iron!
Some of the other amenities available for your convenience include:
– Wireless Internet across our entire grounds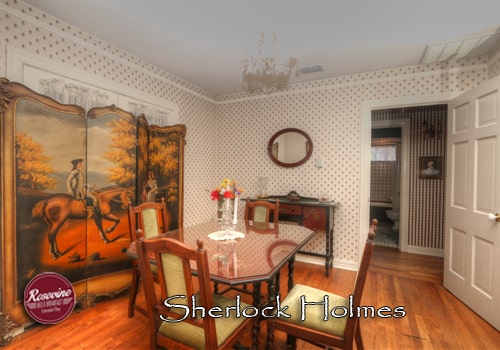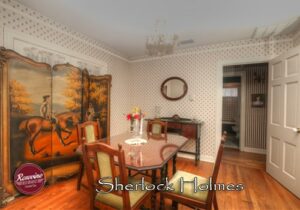 – Flat Screen TV/DVD with Cable Access
– Extra Towels for your trip to the Hot Tub
– A full size Refrigerator, Microwave and Coffee Maker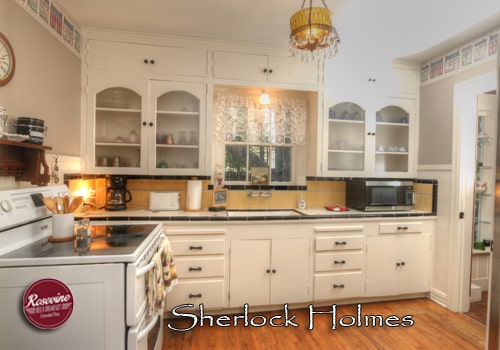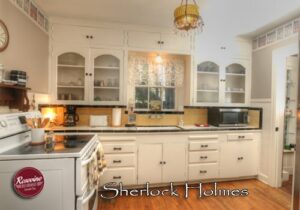 – A Private Patio with a Rock Fireplace
The Sherlock Suite may also be rented at a Monthly Rate.
Call 903-216-6366 for information on Monthly Stay Rates and Bookings.
<< Previous Room | Next Room >> | View All Rooms | Book Now
Save