A New Deal for Extended Stay Luxury in East Texas
The Roosevelt Suite
$1995.00 Monthly – Daily and Weekly rates available
Your spaci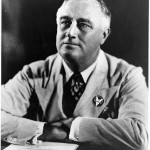 ous one-bedroom cottage in Tyler, TX comes with a fully equipped kitchen, living room with mock fireplace, formal dining room, deep tub with shower, washer and dryer, private entry, and private covered parking. The secluded yard, maintained by our on-staff gardener, features beautiful azaleas and a fountain.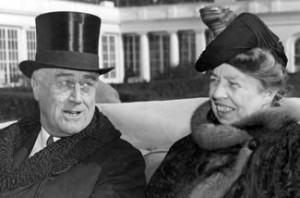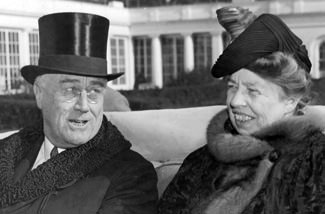 FDR was a huge fan of technology and anything modern; you won't be left behind because your hotel-style suite includes a Smart-TV in the living room, a second television in the bedroom, cable, DVD, and wireless Internet. All bills are paid, including maid service once a week. A rollaway bed can be set up in this suite for a charge of $25.00. Please call to request this service.
Located in a 1930s cottage on Sunny Lane, enjoy the display of historic homes in the neighborho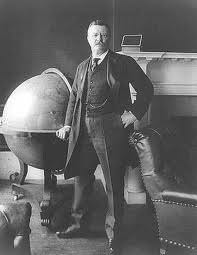 od and an extensive collection of photographs visually telling the story of the Great Depression, World War II, the Dust Bowl, popular movies, famous people, the Texas oil boom, and much more.
The Roosevelt Suite is available for a monthly extended stay of $1995. Weekly and daily rates available also. (Phone bookings may be available even when there are no accommodations available for online bookings.) Hotel taxes do not apply to a tenancy stay of 30 days or longer. Please call Bert at 903-216-6366 to make your reservation.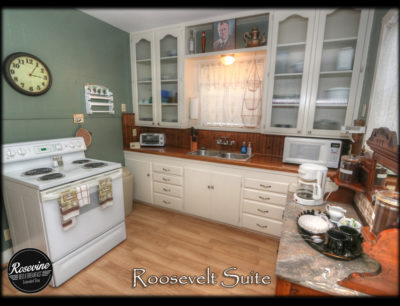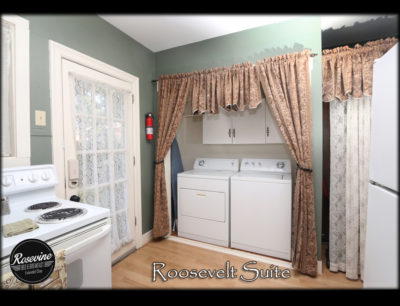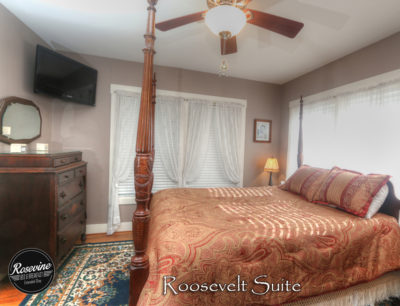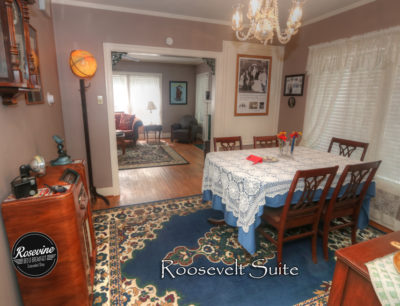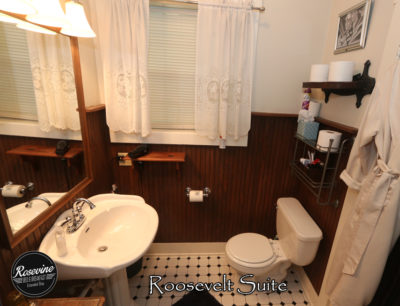 << Previous Room | Next Room >> | View All Rooms | Book Now
Save