Winston Churchill Suite
Cut the 'Blood, Toil, Tears And Sweat' of Corporate Lodging
With An All-Inclusive Extended Stay Package
Enjoy Your Finest Hour in the Winston Churchill Room
$1095.00 Monthly – Nightly and Weekly Rates Available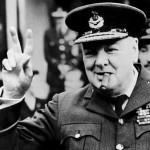 Freedom from hotel living is waiting for you! This Room is fit for royalty with plush linens and pillows in the style of the 1930's. The queen-size bed with its beautiful antique headboard and the comfy wingback chairs will have you ready to keep calm and relax. The marble-top writing desk is ready for your laptop for those days you simply can't avoid responsibility and must carry on. You won't have to pay a king's ransom: we included all the amenities in our rooms instead of up-charging you once you get your bill.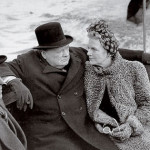 Private parking, a lighted entrance to your garden deck, and a security-coded door keep you safe without the hassle of personal security! Wireless high-speed Internet, flat-screen TV with cable, compact refrigerator, microwave, coffeemaker and weekly housekeeping services mean you can relax both physically and mentally!
Enjoy a private stay or socialize in the evenings – whether it be in the charming wooden lodge, courtyard with fountain and fireplace or pavilion with hot tub. Staying at our Extended Stay Suites is an affordable luxury.
*The Winston Churchill Room is available for a monthly extended stay of $1095. Weekly and daily rates available also. (Phone bookings may be available even when there are no accommodations available for online bookings.) Hotel taxes do not apply to a tenancy stay of 30 days or longer. Please call Bert at 903-216-6366 to make your reservation.
<< Previous Room | Next Room >> | View All Rooms | Book Now