Innkeeper Rose Vine Inn Bed & Breakfast
A three Day weekend awaits many of you as we remember our Veterans this year. May 28 thru 31st. There are some observances in the Tyler area and many other things for you to do while you stay at this Tyler bed and breakfast. Then right on the heels comes Canton Trade Days the next weekend, June 3rd thru 6th. Lets see what we can find for you to do!
1st Annual Thank Your Military Day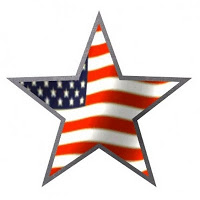 A Memorial Day celebration on Saturday May 29th for all our soldiers. It will be in the RentSmart parking lot, on Hwy 64 W (across from Walmart) in Tyler and will be from 10-3 that day. This is just a way for us to give back to our military and it is a come and go as you please event.
Just to take a few moments out of your day to give back to the ones who have given you so much! There will be food and entertainment. We are going to be raising money to put care packages together for the soldiers overseas, and writing letters of encouragement for them. There will be soldiers here throughout the day so you can come and personally thank them and show them your support.
So, if you know any soldiers who would like to come in uniform, from any generation, any branch, any war, please let them know they are more than welcome! We would love to have many soldiers here and lots of people to come out and show their support. So please come show your love for the ones who have given so much so that you can have everything you have!
Mineola Naturefest
May 28th and 29th
The astonishingly beautiful Mineola Nature Preserve is the site for Naturefest. Come on our and see the booths and entertainment or maybe just fly a kite. Be sure to wear your walking shoes so you can take advantage of the 4 miles of nature trails at the preserve.
On Friday night there is a Longhorn Cattle Drive, Chuck Wagon Dinner, Storytellers around the campfire, and Star Gazing.
On Saturday, all kinds of nature activities all day from 8-6, including nature walks, birds of prey, kids survival traing and The Butterfly Guy-plus a whole lot more. Make the Rosevine Inn your base-we have a few rooms left on Friday night!!.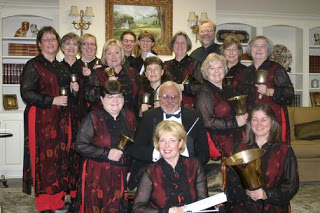 Annual Memorial Day Concert
Sunday, May 30, 2010 – 4:00 PM
First Presbyterian Church – 230 W. Rusk – Tyler, Texas
What a Great way to spend Sunday afternoon. Listen to patriotic music. Make your plans NOW. We have rooms available on Sunday!!!
Time for Berry Picking

There are so may places to pick berries in the area-including black and blue berries. Let us direct you!!

A couple of farms in the area are Rainbow Ranch – Blueberries
Phone: 903-597-7986. Directions: Please call to arrange picking times. One and a half miles north of I-20 on Lavender Road, Exit 560.
Tyler Berry Farm – blackberries, blueberries, and prepicked produce, restrooms, picnic area
9628 County Road 429, Tyler, TX 75704. Phone: 903-526-4440 or 888-584-8054 . Email: TYLERBERRYFARM@HUGHES.NET. Directions: I20 East, South on exit 556, south on 69, go 3 1/2 miles to the second traffic light and turn right onto CR 429, Plantation farm Road, go across FM 3271, then go 1 1/2 miles, we're on the left, at the white picket fence, turn into the drive with the fence on your left, follow the drive around to the berry shed. And for a map to our farm, click here. Crops are usually available in June, July, August. Open: Monday to Saturday from 7 am to 1 pm for U-Pick and from 10 am to 4 pm for ready picked. Closed Sundays. No animals are allowed in the berry fields. Fruit preserves are available. Payment: Cash, Check. This is by no means all of the places in the area. We can direct you to others.
Then . of course, there is Canton First Monday Trade Days
In June it June 3rd thru June 6th.

See ya'll soon!!!
Innkeeper Becca