Innkeeper Rose Vine Inn Bed & Breakfast
You know this time of  year there is so much to do! Staying at the Rosevine Inn while you are enjoying the great East Texas fun makes the experience even that much better! Let's see there is the Highway 80 "garage sale", Grape Stomping,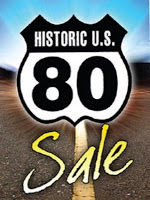 Historic US 80 Highway Sale
Friday, October 15th, 16,& 17 2010 @ 8:00am
Organized to promote and increase tourism trade and traffic along historic US 80, the first coast-to-coast, all-weather highway in America, the 2,400 mile route begins in Savannah, Ga., makes its way through East Texas and concludes in San Diego, California. The three-state event will cover a 392 mile route – one of the nation's longest –from Mesquite, TX through Louisiana to Jackson, Mississippi.
Click here for more information.
Kiepersol Estates Harvest Fest & Grape Stomp
Saturday, October 16th, 2010 @ 9:00am

Kiepersol Estates Harvest Festival & Grape Stomp celebrates Texas Wine Month with a family event at the heart of our East Texas vineyard. Activities include unique wine festival games, interactive vintage harvest "tintype" photographs, karaoke, and a self-guided walking tour of the vineyard, as well as festival food, wine tasting and homemade sangria and wine-a-ritas. The grape stomp is the highlight of the festival where participants can "make wine" and mark their own commemorative t-shirt. Participants should bring their cameras and can submit photos of the event for competition.
Bring your lawn chair and stay a while.
No food or drink may be brought in.  You must be 21 to purchase or consume alcohol.
"Tyler's Old Rose" Open House
Saturday, October 16th, 2010 @ 10:00am
Join us for an open house at the 1859 Goodman-LeGrand Museum, "Tyler's Old Rose", during the Texas Rose Festival weekend!
Our lovely "Rose Belles" will greet you as you enter the mansion. Presentations and tours of this lovely old southern home will be given.
Complimentary refreshments will be served under the grand front and back porches.
Also, tours of the Chamblee Rose Garden, the world's first EarthKind-TM botanical garden located in the LeGrand Park, will be given.
Come to downtown Tyler and see what makes it unique!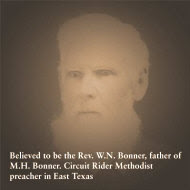 SPIRIT TOURS AT THE McCLENDON HOUSELiving History Tours of the stately Bonner-Whitaker-McClendon House are scheduled for weekends in October allowing interested visitors to learn more about the history of the 1870s-era Victorian home and its colorful family members. Guided tours – featuring character actors portraying former residents dressed in period attire – are offered by the Society for the Restoration and Historic Preservation of the Bonner Whitaker McClendon House Inc. Character actors make history come alive for all who participate in one of the tours presented each Saturday evening in October.
Tours are scheduled continuously from 7 p.m. to 9:30 p.m. each evening of the fall weekends. Tickets will be sold at the door for $10 per person with proceeds used to fund preservation and upkeep of the home at 806 W. Houston Street. Tours take about 45 minutes to complete. Cameras are allowed"The McClendon House is open to the community and guided tours are available year round. The "Living History Tours" are a unique way to showcase some of the history of Tyler and tell the stories of people who lived at McClendon House during the past century and more.
George W. Bush

LIVE at the Cowan Center

Tuesday, October 19th, 2010 @ 7:30pm
George W. Bush, the 43rd President of the United States, was sworn into office on January 20, 2001, re-elected on November 2, 2004, and sworn in for a second term on January 20, 2005.
Before his Presidency, he served for six years as Governor of the State of Texas and now, he is coming back to East Texas to share with us! Don't miss this event!
Cirque Dreams Illumination
Thursday, October 21st, 2010 @ 7:30pm
Climb aboard the all-new CIRQUE DREAMS ILLUMINATION journey, from the creators of Broadway's groundbreaking hit and only show of its kind to ever perform on Broadway, Cirque Dreams Jungle Fantasy. CIRQUE DREAMS ILLUMINATION blends world-renowned imagination, critically acclaimed theatrical innovation and breathtaking presentation into a story that illuminates a city of everyday people, workers and pedestrians into feats of disbelief. Marvel as 27 world-class artists illuminate objects, balance on wires, leap structures and redefine flight with entertaining variety, comedy and extraordinary occurrences that reinvent everyday life.
WHAT MORE SHOPPING!!!
The Salvation Army Women's Aux Sale
Friday, October 22nd, 2010 @ 9:00am
The women of The Salvation Army Women's Auxiliary have been gathering treasures for you to purchase. Come and find the perfect piece of furniture, article of clothing, or priceless knick-knack and more at the best prices in town!
Live Concert – Rose Cousins / Edie Carey
Saturday, October 23rd, 2010 @ 7:00pm   click here to hear some sample music
We were introduced to Rose and Edie through the serendipity of Pandora.com-stopped short one afternoon by the stunning vocals and lyrics pouring out of our office computer. We had to find out who and where, and could they come to Texas? Rose is a Canadian; Edie is a Chicagoan.
Each claims a featured performance at the Olympic Winter Games, and a host of music awards. Rose has opened for Sir Paul McCartney; Edie has shared a stage with Ani DiFranco. Two fluid voices, lyrics anchored deep, a shared sense of humor-all converging in Edom to provide an unforgettable concert not to be missed! We count ourselves favored.
Sesame Street Live: "123 IMAGINE!"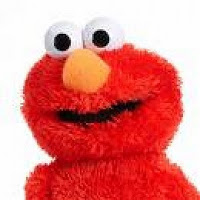 THE OIL PALACE PROUDLY PRESENTS SESAME STREET LIVE "123 IMAGINE!" WITH ELMO & FRIENDS!! SHOWTIME IS OCT 26TH 7:00 PM, OCT 27TH 10:30AM & 7:00PM.
Imagine singing and dancing with Elmo, Abby Cadabby, Big Bird and all your favorite Sesame Street Live friends! It's as easy as counting "1-2-3 … Imagine!" This high-energy musical will transport audiences to far away places as Ernie captains the high seas, Elmo dances to the rhythm of the African rainforest and Bert meets an octopus who has the blues. It's a story of adventure and fun that teaches children they can be anyone, do anything and go anywhere with the power of imagination!
TICKET PRICES: $35, $25, $18, $15, $12. ADDITIONAL FACILITY FEE AND SERVICE CHARGES MAY APPLY. TICKETS AVAILABLE AT THE BOX OFFICE, WWW.OILPALACE.COM, OR CALL 903-566-2122. HURRY FOR THE BEST SEATS!
When Elmo and his Sesame Street Live friends think about growing up, it's a musical show and tell!
It's a fresh, original Sesame Street Live production on a whole new scale.
Fall Festival/Halloween Carnival
Wednesday, October 27th, 2010 @ 6:00pm
Carnival games, candy, snacks, costume contests, music, and more! Come in your best Halloween costume ready to have a good time with your community.
The carnival will be held in The Salvation Army Community Center located on N. Spring St. directly behind The Salvation Army Center of Hope located at 633 N. Broadway.
3rd Annual Spook-N-Splash
@ The Waterpark at the Villages
Friday, October 29th, 2010 @ 5:00pm
3rd Annual Spook-N-Splash@The Waterpark@The Villages, presented by The Waterpark @ The Villages and Discovery Science Place.
Location: Waterpark at the Villages – Flint, Tx
18270 Singingwood Lane Flint, Texas 75762
2010 Texas BIGFOOT ConferenceScientific Sasquatch Research Overview

Saturday, October 30th, 2010 @ 9:00am
The conference will be at the Caldwell Auditorium, located at: 300 S. College Ave. Tyler, TX 75702 (903) 262-2300.
The fundraiser banquet dinner will be from 7:00 P.M to 9:00 P.M. with a special presentation by Bob Gimlin, who was with Roger Patterson when the so-called "Patterson-Gimlin footage" was taken in 1967.
The dinner will be held at the Tyler Discovery Science Place, located at: 308 N. Broadway Ave. Tyler, TX 75702 (903) 533-8011 General admission is $15.
The TBRC is funded by membership dues, fundraisers, and the annual Texas Bigfoot Conference, in addition to donations and grants. The TBRC desires to enhance the credibility of bigfoot/sasquatch research and facilitate a greater degree of acceptance by the scientific community and other segments of society of the likelihood of a biological basis behind the sasquatch mystery.
Event Contact Information:
Kenneth Helmer (903) 245-2124
http://www.texasbigfoot.org/
Location: Caldwell Auditorium 300 S College Ave
CANTON TRADE DAYS
HERE AGAIN AND THIS ONE IS VERY POPULAR October 28 THRU November 1!!!