Innkeeper Rosevine Inn Bed & Breakfast
Some months are just for relaxing-January is like that. It it usually a time when we "veg out" after the hustle and bustle of the Holiday season.  ROSEVINE INN is the perfect place for relaxing!! We can find things for you to do, or you can just lounge around and read or sleep or soak in the hot tub. We will mention a few things for you to do, highlight a couple of shopping venues, and  mention some great restaurants for you to enjoy.
Live Folk Music Concert – Chuck Costa
Saturday, January 22nd, 2011 @ 7:00pm
Chuck Costa is a singer/songwriter with a unique and honest voice. He writes and sings literate, well-crafted contemporary folk tunes about architects, numbers, constellations, luck and beautiful broken things. Chuck has released five independent albums and two EP's since 2002, and has teamed up this year with musicians Eric Dawson Tate and Colin Myer to produce "Waterproof Matches," a CD released this past August—described in the New York Times as sensitive, introspective…inspired."
Chuck was the winner of Falcon Ridge's "Most Wanted" Emerging Artist in 2010, a Kerrville NewFolk Finalist in 2007, a Finalist at the Wildflower Festival in Richardson in 2007, among several other notable awards. He has shared the stage with such diverse, nationally touring acts as: Rosanne Cash, The Weepies, Pete Seeger, Peter Case, Dar Williams, Erin McKeown, Josh Ritter and Andrew Bird.
click here to hear some of his music
http://www.chuckecosta.com/matches.html  then click on "answers" in the bottom right hand corner!
Joshua Bell
Thursday, January 27th, 2011 @ 7:30pm
Violinist JOSHUA BELL was named the 2010 Instrumentalist of the Year by Musical America. He skyrocketed to national attention at the age of 14 and he's kept classical audiences across the globe riveted ever since.
considered one of the biggest and most in-demand classical music stars performing today, he has performed hundreds of concerts with leading international symphonies, solo recitals as well as collaborations with artists like Chris Botti, Sting, Josh Groban, Kristin Chenoweth, Regina Spektor and others.
He's recorded over 35 CDs since age 18 winning a Mercury Prize and Grammy Award (Best Instrumental Soloist Performance with Orchestra) for his CD Maw Violin Concerto.
Something fun for the KIDS and parents,too!!  Renowned Deciptionist
Saturday, January 29th, 2011 – Sunday, January 30th, 2011
Discovery Science Place: Richard Hatch
The Discovery Science Place is bringing renowned deceptionist Richard Hatch to Tyler on Saturday & Sunday, January 29 & 30, 2011.
In addition to three public performances on those two days, Hatch will be conducting magic workshops
"Extraordinary Effects with Ordinary Objects."  2 Hour Hands-On Courses
Experience the Science of Magic at the Discovery Science Place in Tyler, Texas.
2-hour, Hands-On Courses with renowned deceptionist Richard Hatch.
Tuition is $30 per person or $25 for Members.
There is a 8 yrs. old minimum to attend this event.
Course times:
Saturday, January 29, 2011 @ 12:30pm & 4pm.  Sunday, January 30, 2011 @ 3pm.
Admission to Science of Magic performances is $10/person or $7/person with DSP Membership. Tuition for the magic workshops is $30/person or $25/person with DSP Membership. Class sizes are limited.
Ticket purchase and Workshop registration is available online through The Explore Store.
WHAT FUN!!!
A concert featuring 8-year-old gospel sensation Rhema Marvanne
CLICK BELOW TO HEAR HER****
http://www.youtube.com/watch?v=I4BVZsdIEFA
•Sunday, January30th
  @ 10:00am
: A concert featuring 8-year-old gospel sensation Rhema Marvanne followed by an inspirational message from Josh Hamilton ( of  Texas Ranger's Fame )  father-in-law Michael Chadwick. The public is invited to attend this free event.  Takes place at
Rose Heights Church ,2120 Old Omen Road, Tyler, Texas 75701
Don't forget to check out http://www.benwheelertx.com/ to find local music at Moore's Store.
Shopping is always fun-even if the weather is kind yucky here are two great places to go in Tyler. That is if you have to leave the wonderful
Rosevine Inn
!!
"As the Victorian decorators anxiously awaited the return of inquisitive explorers who might bring back odd, curious and exotic items from around the world, I haunt my favorite shops with the hope of adding a few more items to our eclectic collection of offerings." ~ Cynthia Gipson
With brave disregard, The Gipson Girl stocks everything from vintage lamp shades, china, furniture and opulent hand-made pillows. Cynthia takes pride in being a purveyor of Affordable Extravagance.
The Gipson Girl is where Old World meets New Orleans Jazz; where trends are made. We take you from drab to fab!
website is  http://www.thegipsongirl.com/
ANOTHER FABULOUS SPOT IS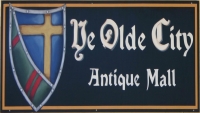 Ye Olde City Antique Mall is located in Smith County, near downtown Tyler, in North East Texas. More than 50 booths are filled with antiques, primitives, gift baskets, flower arrangements, vintage clothing, arts and crafts, furniture, home decor items, and collectibles. GO TO THE WEBSITE
http://www.oldcitytyler.com/
Don't forget to click on our links to our antique mall and our flea market. We have photos of some of the antiques that are available. We can't guarantee that it hasn't already been sold, so come soon! Or call us to check, at 903-705-1145.
Ye Olde City Antiques has been nominated as one of the top six places in Tyler in which to shop. Check us out at:  http://www.shopacrosstexas.com/shopping/BestStoresInTexas4.php?cityname=Tyler&idmain=2512
OKAY, NOW YOU HAVE NO EXCUSE TO COME STAY AT ROSEVINE INN-SO COME ON OVER TO TYLER AND COME SEE US!!
HERE WE ARE LAST WEEK-MAYBE YOU CAN CATCH US AGAIN IN THE SNOW!!
UNTIL NEXT TIME-WE WILL TALK ABOUT CANTON TRADE DAYS AND YOUR VALENTINE'S PLANS!!
Innkeeper Becca