Innkeeper Rose Vine Inn Bed & Breakfast
Well here we go-May is here and the end of the school year looms. Happenings in the area abound.
Canton Trade Days kicks off the month. Then the Music, Mother's Day, Train show and Susan G. Komen Race for the Cure .
CANTON TRADE  DAYS
April 29-May 2, 2011

What started more than a century ago as a flea market, has become home to some of the most exciting, cutting-edge home furnishings, antiques and collectibles that can be found anywhere. Over the past 150 years, lots of things have changed in the Original First Monday Park; but, the genuine, down-home human relationship between vendors and shoppers is the reason people keeping coming back. This is a place where you can slow down, visit and ask questions, talk to collectors and antique dealers, and meet the artists and craftsmen who create one-of-a kind items.
The world's largest outdoor trade days takes place Thursday through Sunday before the first Monday of every month in Canton, Texas. Every month, thousands of vendors from across the country turn this friendly East Texas community into a shopper's paradise where you can find the rare antiques and collectibles, furniture, fine home decor, arts and crafts, clothing, jewelry, tools, produce, and much more. Make plans now to come to Canton and enjoy the First Monday shopping experience.
Every time we feature First Monday this year we will give you some different information that you may need to make your shopping experience more enjoyable!.
Cotton Belt Train Show
Saturday, April 30th, 2011 @ 10:00am – 5:00pm
Sunday, May 1st, 2011 @ 10:00am – 4:00pm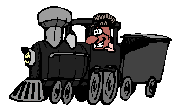 Railroad Memorabilia, model trains, track and accessories all scales – N, HO, O and G. Slide shows and workshops. Modular layouts by model railroad clubs.
GRAND PRIZE: AMTRAK round-trip for 2 adults anywhere between Longview, TX and San Antonio, TX. Also, round-trip tickets for four on Grapevine Vintage Railroad Excursion Train.
Drawing to be held on Sunday, May 1, 2011 at 3pm. Need not be present to win. Admission: Adults $6.00, Children under 12 FREE.
Glen Wilkins ← click to contact via email      (903) 316-9319
"Abide With Me" – Music Concert     Sunday, May 1st, 2011
@ 7:00pm
Music Concert: "Abide With Me" This concert is featuring Jennifer Jacobson and Nathan Russell.
Jennifer has sung throughout the United States. Nathan is Director of Choral Activities at Tyler Junior College and Director of Music at Our Saviour's Lutheran Church.
The Concert will be Sunday, May 1st. 7:00PM. at Our Saviour's Lutheran Church, 4900 Kinsey Drive, Tyler in the Church Sanctuary.
This program weaves various music styles into a unified theme of Hope and God's Love.
The concert is free and there will be a reception following the concert. For more info call 903-561-1865.
Susan G. Komen Race for the Cure
Co-Ed 5K & Family Fun Run    Saturday, May 7th, 2011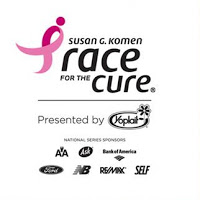 @ 7:00am
The Susan G. Komen Tyler Race for the Cure is a 1 mile and 5K (3.1 miles) through the beautiful brick street Azalea district in downtown Tyler, Texas. The event is open to anyone who registers and includes breast cancer survivors, other type cancer survivors, friends, family, children and competitive runners. You may run or walk either event but we ask that you respect the competitive runners if you are participating in the 5K. Race policy requires that all participants be registered for the Race (and wear their office Race t-shirt or team t-shirt and official race bib).
Jennifer Watkins
http://komentyler.org/site/PageServer?pagename=race_info
WIN SOME CASH~~!!
The UT Tyler Patriot Golf Classic and Hole In One Contest
Saturday, May 7th, 2011 – Saturday, May 14th, 2011
contact by email     At The University of Texas
(903) 566-7000     at Tyler
http://www.facebook.com/pages/The-University-of-Texas-at-Tyler-Patriot-Golf-Classic
SOMETHING FOR MOTHER'S DAY!!!
Garden Tea Party
Saturday, May 7th, 2011 @ 10:00am – 11:30am
Saturday, May 7th, 2011 @ 4:00pm – 5:30pm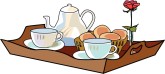 Walker Manor, a 100+ historic home, is hosting a Garden Tea Party in honor of Mother's Day to coincide with Gladewater Mainstreet Mother's Day Apron Strings display.
The event will take place on Saturday May 7, 2011 with tickets being purchased for either the 10-11:30am teatime, or the 4-5:30pm teatime.
Hats and gloves are encouraged.
Tea will include: blueberry-pomegranate tea, fresh lemonade, scones, jam, English cream, and finger sandwiches.
Cost: $8.00 per person.
contact by email  or phone (903) 845-7054
http://www.walkermanortx.com/
Love Your Old House  Saturday, May 7th, 2011 @ 12:00pm

FREE Workshop to help homeowners do proper restoration of their "old house". Panel of experts in the fields of construction, paint, windows, interiors, and landscape design that is appropriate for the type of period home you might own.
Also discussion on the different types of markers and designations that can be placed.
Refreshments will be served
Jason Jennings (903) 258-1535

THIS IS ALWAYS FUN!!
Movie in The Park: "Karate Kid"
Saturday, May 7th, 2011 @ 8:00pmCome enjoy an outdoor experience with the entire family at movies in the park for free.
Southbound Sound Music Festival
Saturday, May 14th, 2011 @ 12:00pm – 6:00pm
Outdoor Texas Country Music at its' best featuring Kevin Fowler, Aaron Watson, Mickey and the Motorcars, Walt Wilkins, Mike Kelly and Brad Hines. Plus…Hot Air Balloon "Moon Glow" at sunset (weather permitting), Petting Zoo, Bounce House, Food, Beverage and other assorted vendors.
Bring your own "seating"-chairs/blankets and come enjoy great music at this family event at the Beautiful Texas Rose Horse Park.
Please…no outside food or beverages.
*We do have photos and/or logo materials to provide.
Costs:
In Advance: Adults $20, Children 5-12 $12, Under 5 Free
Day of Event: At the gate, Adults $25, Children 5-12 $15, Under 5 Free
Tickets at www.outhousetickets.com
Event Contact Information:   Patrick Rodes ← click to contact via email
(903) 240-1207
http://www.southbound-sound.com
Saturday, May 14th, 2011 @ 12:00pm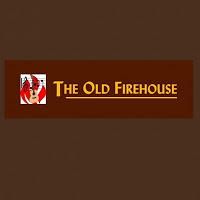 Chuck Brodsky – Live, Original Folk Music
Saturday, May 14th, 2011 @ 7:00pm
This down to earth musical storyteller, with his dry, barb-witted social commentary combined with a deep underlying compassion, knows that the best stories are the little things in the lives of everyday people trying to muddle through with some grace. His great gift as a writer is to infuse these stories with humanity and humor, making them resonate profoundly with his listeners.
His spoken introductions to his songs can be as spellbinding as his colorful lyrics, which he brings to life with a well-travelled voice and a delivery that's natural and conversational. His groove-oriented strumming and fingerpicking draw on influences from the mountains of western North Carolina where he now lives, and from lots of different good old traditional folk stuff of all kinds.
Chuck Brodsky's songwriting pokes fun at political corruption, road rage, mischief he made as a kid, even dumping garbage in the river; he sings about unsung heroes and forgotten but incredible people,odd characters from the game of baseball, migrant fruit pickers, the Goat Man, a clown, or
a developmentally disabled man and the love showered on him for 40 years at a high school in South Carolina (this song was used in the 2003 movie. The New York Times says…"What tales this singer-songwriter from Philadelphia has…With insight and good humor, he has taken these life experiences and distilled them into old fashioned story songs brimming with wit and compassion."
Don't miss our final concert of the season…it's sure to be one you'll remember!
Cost is $12.00 in advance and $15.00 at the door.
Well once again you can see there is LOTS to do here in Tyler and East Texas. Come stay with us at The Rosevine Inn and enjoy our wonderful area.
Until next time-your innkeeper signing off!!!