Innkeeper Rose Vine Inn Bed & Breakfast
The air is crisp and the days are growing shorter-Fall is in the air and the holidays are fast approaching. it is such an exciting time of year! the format of the blog will change a wee bit (that is the Irish in me!) We are going to post 2 or 3 time a month. Shorten the information a bit. We still try to keep you informed two or three weeks ahead-but I got a little behind this month-VERY BUSY!! Which is good- So lets get on with what to do and when in the area!
First and foremost

This is really a big month for trade days-the weather is usually very nice and we are thinking of things to buy for Thanksgiving and Christmas. The dates are November 1 thru 4th.
So don't miss it!!
The Red White and Blue Festival
in Bullard
This is a free event.This is a family-friendly event.
Friday, November 2nd, 2012 @ 8:00am – 8:00pm
ed White and Blue Festival is held annually to honor veterans. Festival includes a parade, carnival, live music, car show and more.
Starts early am with a parade and continues into the night with live music.
Sounds like fun. Bullard is only 15 minutes south of Tyler
Tyler Youth Orchestra Fall Concert
There is a cost associated with this event.
Sunday, November 4th, 2012 @ 4:00pm
Come join some of East Texas most talented musicians for the Tyler Youth Orchestra Fall Concert.
Event Contact Information:
TYO Manager
(903) 597-4896
http://tyleryouthorchestra.org/
"Mistleteaux and Magic" is a 3 day shopping extravaganza held November 7 – 10th at Harvey Convention Center in Tyler. This holiday market is a collection of more than 90 specialty boutiques and merchants from all over the country showcasing antiques, artwork, gourmet foods, jewelry, seasonal decorations, housewares, adult and children's clothing and much more. The weekend long event is also host to brunches, style shows, guest speakers, musical entertainment and children's events.
Thursday, November 8th, 2012 @ 12:00pm – 9:00pm
Friday, November 9th, 2012 @ 12:00pm – 9:00pm
Event Contact Information:
http://www.juniorleagueoftyler.org
"Best In Show Series #2"
This is a free event.
Saturday, November 10th, 2012 – Tuesday, December 11th, 2012
Join us at Gallery Main Street for light refreshments, live music, and plenty of art as we welcome our newest exhibition, Best in Show: Series #2.
This event is free and will be on display through Dec. 11, 2012.
Event Contact Information:
Ashley Foxx
(903) 593-6905
http://www.downtowntyler.com
Okay here is a BIG dilemma!!! Elvis or JR ???
Donny Edwards "One Night With Elvis"
There is a cost associated with this event.This is a family-friendly event.


Saturday, November 10th, 2012 @ 7:00pm – 10:00pm
Donny Edwards is the most sought after Elvis tribute artist in the world. This top 3 finalist on ABC's "The Next Best Thing" will be backed by the 8 member band Fever.
Donny has the looks, the moves & the voice! He is a multi award winning international tribute artist. Special guest will be the all female group Shake, Rattly & Roll.
This Vegas style show has been selling out all over the world, so get your tickets soon by calling 281-713-8140.
Tickets: $25.00
Event Contact Information:
Steve Fountain
(281) 713-8140
www.donnyedwardslive.com
"Larry Hagman Confessions"
There is a cost associated with this event.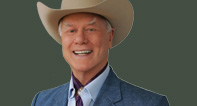 Saturday, November 10th, 2012 @ 7:30pm
From Major Nelson on I Dream of Jeannie to J.R. on Dallas, LARRY HAGMAN tells all. An amazing evening of heartwarming and hilarious storytelling by one of the world's most legendary actors.
LARRY shares anecdotes of his life and career including his famous mother, Mary Martin; the discovery of a Jeannie in a bottle; and who shot J.R. over 350 million Dallas fans worldwide wanted to know.
CONFESSIONS is a comical and candid self-portrait featuring a multimedia presentation filled with vintage family slides, rare clips and hysterical outtakes. LARRY wraps up this exclusive evening by answering your questions with the same wit, charm and warmth that we've come to expect from this Texas icon!
Event Contact Information:
Terri Holland
(903) 566-7424
http://www.cowancenter.org
We should never forget!
ASCA Veterans' Memorial Dedication
This is a free event.
Sunday, November 11th, 2012 @ 2:00pm
Please join us at TASCA for a very special ceremony to honor our veterans and celebrate the completion of the TASCA
Veterans' Memorial on Sunday, November 11, 2012 at 2 PM. The dedication ceremony will include traditional patriotic events and entertainment as well as souvenir programs to commemorate the event.
email us at info@tasca.org.
Event Contact Information:
Billie Gordon
(903) 871-3217
Now showing at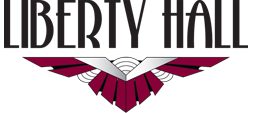 Double Indemnity (1944) November 8 at 7pm
Tickets are $7 online or cash only at the door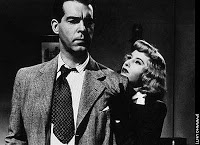 In 1938, Walter Neff, an experienced salesman of the Pacific All Risk Insurance Co., meets the seductive wife of one of his clients, Phyllis Dietrichson, and they have an affair. Phyllis proposes to kill her husband to receive the proceeds of an accident insurance policy and Walter devises a scheme to receive twice the amount based on a double indemnity clause. When Mr. Dietrichson is found dead on a train-track, the police accept the determination of accidental death. However, the insurance analyst and Walter's best friend Barton Keyes does not buy the story and suspects that Phyllis has murdered her husband with the help of another man.

Come out for a hilarious night of comedy!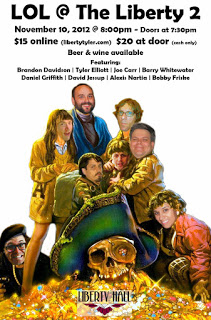 The Maltese Falcon (1941)
November 15 at 7pm
Tickets are $7 online or cash only at the door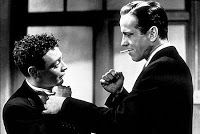 Spade and Archer is the name of a San Francisco detective agency. That's for Sam Spade and Miles Archer. The two men are partners, but Sam doesn't like Miles much. A knockout, who goes by the name of Miss Wanderly, walks into their office; and by that night everything's changed. Miles is dead. And so is a man named Floyd Thursby. It seems Miss Wanderly is surrounded by dangerous men. There's Joel Cairo, who uses gardenia-scented calling cards. There's Kasper Gutman, with his enormous girth and feigned civility. Her only hope of protection comes from Sam, who is suspected by the police of one or the other murder. More murders are yet to come, and it will all be because of these dangerous men — and their lust for a statuette of a bird: the Maltese Falcon.
An Evening in the Round with Linda Davis & Friends
November 17 at 8 p.m.
Tickets are $25 online and $30 cash only at the door
Three of Nashville's most talented singer/songwriters will bring a little taste of Music City to Tyler. The intimate night of acoustic music, starring Grammy award winner Linda Davis and hit songwriters Lang Scott and Bill Whyte, will be injected with hits, humor and a whole lot of down home appeal. This enjoyable night of music will see each artist taking a turn at the microphone, playing songs and sharing the stories behind these hits. The audience can expect to hear some familiar tunes recorded by some of today's hottest artists, as well as Whyte's own brand of sometimes twisted but always funny songs.
Through the years, Linda Davis has played to sold-out crowds with the likes of Garth Brooks, George Strait, Reba and Kenny Rogers, to name a few. Kenny Rogers, a long-time friend and fan proclaims, "In this business, there are people who can sing and there are singers. Linda Davis is absolutely one of the best singers in the business. I defy you to find anyone who's ever worked with her or heard her sing to disagree with that statement. She is the best."
Now at the Tyler Civic Theatre

Wait Until Dark
By Frederick Knott
October 26, 2012 – November 4, 2012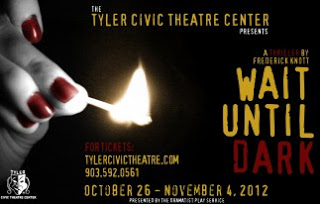 Okay there we go-Just a few of the things going on the first part of November! Check back soon for updates and we will take you through the end of the month.
Don't forget the best place to stay in Tyler
The Rosevine Inn Bed and Breakfast where Fires burn nightly!!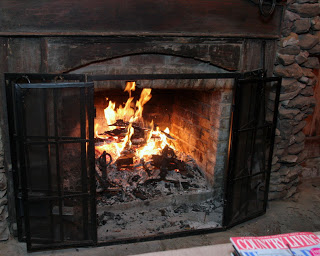 Innkeeper Becca signing off