Innkeeper Rose Vine Inn Bed & Breakfast
The Rosevine Inn would like to give thanks for all of our followers, guests that have become our friends, our old and new friends, and our wonderful families.  THANKSGIVING is a time to reflect and let those we know and love how much we care. We appreciate all we have and our wonderful country, state and city. Are we lucky and fortunate-you bet we are!!

Now lets see what there is to do and see in the area for the days to come!
Monte Maxwell is soooo good. You have to go to this. You will not regret it!!
A Christmas Spectacular
Habitat for Humanity of Smith County is excited to announce this year's benefit concert will be A Christmas Spectacular.
The concert will feature the Tyler Civic Chorale, the combined upper level choirs from All Saints Episcopal School, The Brook Hill School, T.K. Gorman Regional Catholic School and Grace Community School, and entertainer extraordinaire Monte Maxwell from the United States Naval Academy.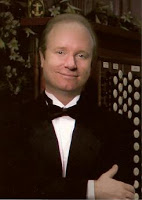 This year's spectacular event will be held November 15 at 7:00 pm at First Baptist Church (301 W. Ferguson in Tyler).
Tickets are $20 and go on sale on October 4. They may be purchased online, at Habitat's office (822 W. Front Street, Tyler), or by calling 903.595.6630. Tickets will not be sold at the door, but tickets purchased by phone or online may be picked up at the Will Call table.
Thanks to our generous sponsors, A Christmas Spectacular is fully funded. All proceeds from the concert will benefit Habitat for Humanity and help ensure that we continue the fight against substandard housing in Smith County.
"Prodigal"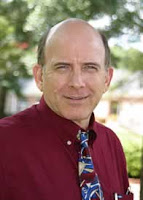 Dr. David Crawford
•Wednesday, November 14th, 2012 @ 7:30pm
•Friday, November 16th, 2012 @ 7:30pm
•Saturday, November 17th, 2012 @ 7:30pm
•Sunday, November 18th, 2012 @ 2:00pm
A new play written and directed by David W. Crawford takes a modern Texan look at the old parable.
The box office opens November 7th, 2012 with hours set as: Weekdays from 10 a.m. – 6 p.m.
Call the office at 903-510-2212. The TJC Theatre Box Office is available one week prior to the opening date. All performances begin at 7:30 p.m.
Sunday Matinees begin at 2:00 p.m.
Event Contact Information:
David Crawford
(903) 510-2212
http://www.tjc.edu/
"SHREK" The Musical
•Thursday, November 15th, 2012 @ 7:30pm
SHREK THE MUSICAL, based on the Oscar-winning DreamWorks film that started it all, brings the hilarious story of everyone's favorite ogre to life on stage.
In a faraway kingdom turned upside down, things get ugly when an unseemly ogre, not a handsome prince, shows up to rescue a feisty princess. Throw in a donkey who won't shut up, a villain with a SHORT temper, a cookie with an attitude and over a dozen other fairy tale misfits, and you've got the kind of mess that calls for a real hero.
Luckily, there's one on hand and his name is Shrek. Featuring a terrific score of 19 all-new songs, big laughs, great dancing and breathtaking scenery, SHREK THE MUSICAL is part romance, part twisted fairy tale and fun for everyone! Far, far and away the funniest new musical on Broadway!
Event Contact Information:
Terri Holland
(903) 566-7424
http://www.cowancenter.org
Tyler St. Jude Give thanks. Walk.
Did you know St. Jude is one of the organizations that
100% goes towards funding and helping Children with Cancer who have no insurance and can
not afford to pay.
•Saturday, November 17th, 2012 @ 8:00am
Join St. Jude supporters in the Tyler community and in 90 cities nationwide to participate in the St. Jude Give thanks. Walk. to raise money for St. Jude Children's Research Hospital.
Registration for this family-friendly event is free and all participants are encouraged to raise money to help save kids battling cancer and other deadly diseases.
Register today at
www.givethankswalk.org
to participate and start fundraising.
Event Contact Information:
Lindsay Walker
David Allan Coe, Kentucky Headhunters & Johnny Rodriguez
TICKETS ON SALE NOW
Saturday, November 17, 2012
Doors Open 6:30pm, Show Starts @ 800pm
Ticket Prices:
$40 Golden Circle
$30 Reserved Floor   $20 Bleachers
Event Contact Information:
Oil Palace Box Office
(903) 566-2122
http://www.oilpalace.com
Christmas in the Village
A Lighting of the Village
•Saturday, November 17th, 2012 @ 6:00pm – 10:00pm
7th Annual CHRISTMAS IN THE VILLAGE "A Lighting of the Campus" at Breckenridge Village of Tyler Saturday, November 17, 2012 2:00 & 6:00 p.m. at 15062 CR 1145 Tyler, TX 75704.
Please join us for a fun-filled afternoon!
Events include: Tours, Open House, Live Nativity, Santa Claus, Games for All Ages, Christmas Shopping, Food and Entertainment, Lighting of the Village at Dusk; A project of the BVT Auxiliary.
For more information, contact Linda Taylor 903-596-8100 or ltaylor@bcfs.net
Event Contact Information:
Steve Campbell
(903) 596-8100
http://www.breckenridgevillage.com
If David Allen Coe is not your "Cup of Tea" maybe this! Live, Folk Music Concert
Namoli Brennet
•Saturday, November 17th, 2012 @ 7:00pm We are proud to once again bring award-winning songwriter Namoli Brennet to our stage.
Namoli is a breathtaking and moving performer, delivering music and lyrics resonating with authenticity and true to her desire to help create a more compassionate, understanding world. Her technique draws on a wide range of influences – from Shawn Colvin and Jonatha Brooke to Patty Griffin and Joni Mitchell.
13+ or with an adult, please.
Cost: $12 advance/ $15 door.
Event Contact Information:
Jeff Gottesman
(903) 852-2781
http://www.theoldfirehouse.net/
or
ETSO Concert: Cirque de la Symphonie
•Saturday, November 17th, 2012 @ 7:30pm
The East Texas Symphony Orchestra presents acclaimed Cirque de la Symphonie. The ETSO, conducted by Music Director Richard Lee, performs familiar works of classical music with aerialists, contortionists, jugglers, and so much more in the famous Cirque style.
The performance is at the UT Tyler Cowan Center. Single tickets start at just $10 and go on sale September 24.
Tickets also available as part of ETSO Subscription series. Visit www.ETSO.org for more information or call the Cowan Center Box Office at 903-566-7424.
Event Contact Information:
UT Cowan Center Box Office
(903) 566-7424
http://www.ETSO.org
WOW-if you cannot find something to do on the 17th-it would be a big surprise!! Enjoy your Thanksgiving Day on the 22nd! Don't eat too much!!! Then the next weekend come to Tyler and get your tree. We have so many cut your own places here. We will feature a few in the next blog-but they open right after Thanksgiving!! Click here if you cannot wait for our suggestions in a couple of weeks– http://texaschristmastrees.com/north-texas-region.html