Innkeeper
Rose Vine Inn Bed & Breakfast
Happy New Year Everyone!! 2013 is here-What will you do this year?? Come to Tyler-stay at The
Rosevine Inn-and visit the fun things to do in the Tyler area!
Creative Clay Workshop
•Saturday, January 5th, 2013 @ 1:00pm – 3:00pm
Downtown Tyler's Gallery Main Street will offer a "Creative Clay" workshop from 1 to 3 p.m. on Saturday, January 5th at the gallery, located at 110 W. Erwin. Artist Joan Iverson will teach the workshop, which will cover hand-building technique.
All clay, tools and items for surface decoration will be included in the $10 class for the workshop (an extra $5 fee will apply to each item participants choose to have glazed). Iverson encouraged class participants to bring twigs, leaves and any other interesting items to impress into the clay as they work.
Those interested in the workshop may call Gallery Main Street at (903) 593-6905, Iverson at (903) 830-1016, or visit www.downtowntylerarts.com for more information.
Gallery Main Street is operated by the City of Tyler Main Street Department in cooperation with the Downtown Tyler Arts Coalition.
Event Contact Information:
(903) 593-6905
http://www.downtowntylerarts.com
Independent Film Screening: "Lbs."
•Saturday, January 5th, 2013 @ 6:30pm
As part of The Old Firehouse Independent Film Series… Rated: R for Language, Sexual Content,Some Drug Use & Brief Nudity.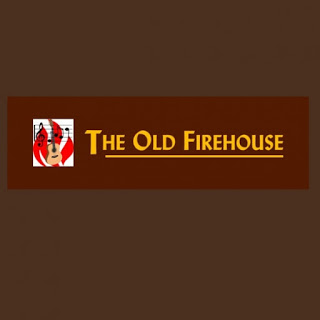 At 27-years-old, Neil Perota lives at home with his parents in Brooklyn, works for his father driving a school bus and weighs over 300 pounds. Just two days before his sister's wedding, he suffers a heart attack, creating family chaos and forcing Neil to re-evaluate his life. The next day, he heads upstate and buys a dilapidated trailer in the middle of nowhere with plans to kick his addiction to food in isolation. Two hundred miles from the comforts of home, Neil learns how to compromise, love, and survive and that change – real change — comes from within.
Official Selection
SUNDANCE Film Festival
John Cassavetes
AWARD NOMINEE
Film Independent Spirit Awards 2011
Cost: $8.00
Event Contact Information:
Jeff Gottesman
(903) 852-2781
http://www.theoldfirehouse.net/

Presented by The Wedded Bliss
•Sunday, January 6th, 2013 @ 12:00pm – 4:00pm
Win a Honeymoon Giveaway!
3 day 2 night for two in Vegas at the Riviera
$500 Coupon Book
2 for 1 Airfare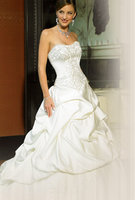 (Tahoe or Reno destination if preferred)
7 nights in Hawaii or Oahu
3 Star Hotel
2 for 1 Airfare
Honeymoon Giveaways Sponsored by:
Weddings A to Z
Travel Accommodations:
Sponsored by Brosang's Limousine Service
Wedding Dress Give-a-Way!
Dress Me Bridal Boutique in Bullard will hold a drawing for a Free Wedding Dress!
The Details:
The winner will receive a free dress from any in-stock with a value up to $1,000. Winner may also choose to apply the $1,000 credit towards the purchase of any in-stock dress with a value exceeding $1,000.
Prize must be redeemed before February 28, 2013. No cash value other than stated above.
Prize is non-transferable.
Event Contact Information:
Sandra McNeese
(903) 295-1284
http://goo.gl/QrHA2
ETSO Concert: Shall We Dance?
•Saturday, January 12th, 2013 @ 7:30pm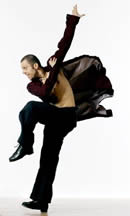 The East Texas Symphony Orchestra, with guest conductor Jean-Francois Rivest, performs an evening of dance inspired music including Leonard Bernstein's "West Side Story" Dances from the Broadway smash hit, a suite from Prokofiev's "Romeo & Juliet," and Borodin's Polvtsian Dances.
Highlighting the evening, acclaimed dancer Max Pollak joins the ETSO for Morton Gould's Tap Dance Concerto.
Single tickets start at $10 (on sale from Sept. 24, 2012).
Tickets also available in subscription packages.
The performance is at the UT Tyler Cowan Center. Call 903-566-7424 or visit www.ETSO.org for tickets.
Event Contact Information:
UT Cowan Center Box Office
(903) 566-7424
http://www.ETSO.org
WWE Smack Down World Tour 2013
•Sunday, January 13th, 2013 @ 5:00pm – 7:00pm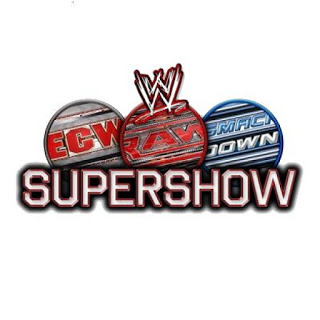 WWE Smack Down Tour will be coming to the Oil Palace in Tyler, Texas on Sunday, January 13, 2013 at 5:00 pm. Doors open at 6:00 om.
Ticket prices range from $95, $50, $35, $25, $15 plus Service Fee.
Massive Main Event: Sheamus vs. Big Show for the World Heavyweight Championship. Also see Randy Orton, LIVE!
See your favorite Smackdown Superstars including: Alberto Del Rio, Cody Rhodes, Wade Barrett, Brodus Clay, Damien Sandow, Antoinio Cesaro, Natalya and More!!!
Pre-Sale Starts Wednesday, November 14th at 10:00 am through Friday, November 16, 2012 at 10pm.
Event Contact Information:
The Oil Palace
(318) 747-2501
Looks like Black Comedy Month at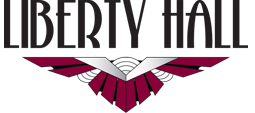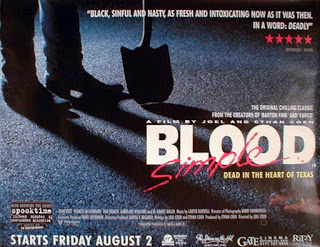 A bar-owner in Texas is certain that his wife is cheating on him and hires a private detective to spy on her. This is just the beginning of a complex plot which is full of misunderstandings and deceit. Ethan and Joel Cohen's first feature film.
Thursday, January 3 at 7pm
Tickets are $7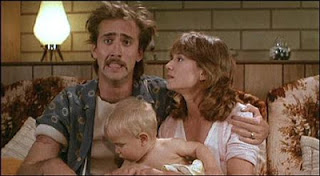 Recidivist hold-up man H.I. McDonnough and police woman Edwina marry, only to discover they are unable to conceive a child. Desperate for a baby, the pair decide to kidnap one of the quintuplets of furniture tycoon Nathan Arizona. The McDonnoughs try to keep their crime secret, while friends, co-workers and a feral bounty hunter look to use Nathan Jr. for their own purposes.
Thursday, January 10 at 7pm
Tickets are $7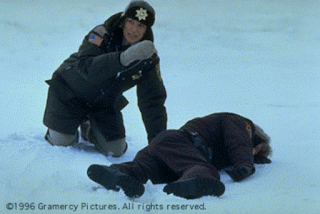 Jerry works in his father-in-law's car dealership and has gotten himself in financial problems. He tries various schemes to come up with money needed for a reason that is never really explained. It has to be assumed that his huge embezzlement of money from the dealership is about to be discovered by father-in-law. When all else falls through, plans he set in motion earlier for two men to kidnap his wife for ransom to be paid by her wealthy father (who doesn't seem to have the time of day for son-in-law). From the moment of the kidnapping, things go wrong and what was supposed to be a non-violent affair turns bloody with more blood added by the minute. Jerry is upset at the bloodshed, which turns loose a pregnant sheriff from Brainerd, MN who is tenacious in attempting to solve the three murders in her jurisdiction.
Thursday, January 17 at 7pm
Tickets are $7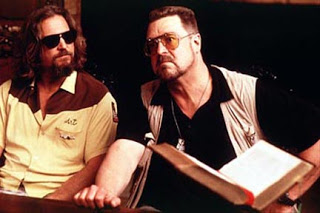 When "The Dude" Lebowski is mistaken for a millionaire. Two thugs urinate on his rug to coerce him into paying a debt he knows nothing about. While attempting to gain remunity for the ruined rug from his wealthy counterpart, he accepts a one-time job with high pay-off. He enlists the help of his bowling buddy, Walter, a gun-toting Jewish-convert with anger issues. Deception leads to more trouble, and it soon seems that everyone from porn empire tycoons to nihilists want something from The Dude.
Thursday, January 24 at 7pm
Tickets are $7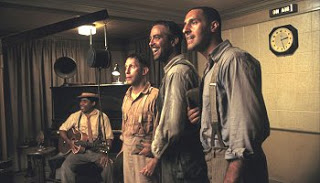 Loosely based on Homer's 'Odyssey' the movie deals with the picaresque adventures of Everett Ulysses McGill and his companions Delmar and Pete in 1930s Mississippi. Sprung from a chain gang and trying to reach Everetts home to recover the buried loot of a bank heist they are confronted by a series of strange characters. Among them sirens, a cyclops, bank robber George 'Babyface' Nelson (very annoyed by that nickname), a campaigning Governor, his opponent, a KKK lynch mob, and a blind prophet, who warns the trio that "the treasure you seek shall not be the treasure you find."
Thursday, January 31 at 7pm
Tickets are $7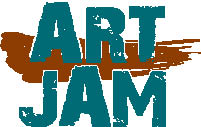 January 12 & February 9
279 Second Saturday Art Jam
10 a.m. to 5 p.m.
Artists, galleries, music and more all along FM 279 in
Ben Wheeler and into Edom. Enjoy wine tasting in downtown Ben Wheeler during Art Jam!
We got some great snow on Christmas Day-Here is the Inn in the snow!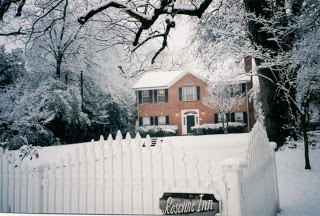 So Check back soon and often for more fun offerings in the the area!
In the mean time
HAPPY NEW YEAR
Innkeeper Becca signing off