Innkeeper Rose Vine Inn Bed & Breakfast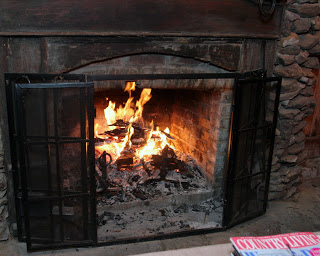 Wow has it been Cold!! Hope everyone has stayed bundled up. We have had the fires burning nightly. It is so nice to cuddle up in a warm blanket by the fire, sipping on a warm drink and enjoying convivial conversation!
Coming up quickly
Canton Trade Days
Mardi Gras
Valentine's Day
Mrs. Lee's Garden Opens
Here we go with a few ideas of great things to
do in the area the next few weeks!!
Friday, January 25th, 2013 – Saturday, January 26th, 2013
Event Date(s) and Time(s)
Friday, January 25th, 2013 @ 7:30pm
Saturday, January 26th, 2013 @ 7:30pm
This one woman show starring Frances Whiteside illustrates the life and work of the bleedin' fangs liberal, Molly Ivins.
This show is lots of fun. Don't miss!
Cost: $15.00
Tuesday, January 22nd, 2013 @ 7:30pm
More than fifty years ago, one musical changed theatre forever. Now it's back and mesmerizing audiences once again. From the first note to the final breath, WEST SIDE STORY soars as the greatest love story of all time.
This revival, based on Tony Award-winning librettist Arthur Laurents' Broadway direction, remains as powerful, poignant and timely as ever. The Bernstein and Sondheim score is considered to be one of Broadway's finest and features such classics of the American musical theatre as "Something's Coming," "Tonight," "America," "I Feel Pretty" and "Somewhere."
As the Associated Press says, "WEST SIDE STORY remains Broadway's best dance-driven musical. Five decades have not dimmed the extraordinary choreography or the score that pulsates throughout."
Adult Situations.
Also at the Cowan!!
Ed Asner as FDR
Tuesday, February 5th, 2013 @ 7:30pm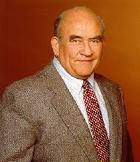 ED ASNER, seven-time Emmy Award winner (Mary Tyler Moore Show, Lou Grant), stars in the one-man solo drama, FDR, exploring the dynamic life and times of one of America's best-loved presidents.
ASNER takes us through FDR's White House years from inauguration to the Great Depression and the trials of World War II. Witness his fireside chats; his personal life with Eleanor; his manipulation of Congress (in order to have a draft); the Pearl Harbor controversy and the benevolent dictatorship he called the presidency from 1933-45, which made him the first man in history to be elected to four terms.
ASNER shows us why FDR, scorned by many and admired by most, remains one of history's most dynamic and powerful world leaders.
Event Contact Information:
Terri Holland (903) 566-7424http://www.cowancenter.org
OF COURSE
Let's not forget!
Canton Trade Days-This month Jan 31st through Feb 3rd
Make your reservations now-great month for bargains!!!
Independent Film Screening: "The Happy Poet"
Saturday, February 9th, 2013 @ 6:30pm
Event Date(s) and Time(s)
Saturday, February 9th, 2013 @ 6:30pm
As part of The Old Firehouse Cinema Independent Film Series…
No Rating, but contains Dry Humor, Mild Sexuality, and a little Bit of Language THE HAPPY POET is an all-organic, mostly vegetarian comedy about Bill, a struggling poet who pours his heart, soul, and last few dollars into starting a healthy food stand, surprising friends and customers with his dry wit and offbeat passion.
Motivated by help from a rag-tag group of supporters and a budding romance with a poetry-loving customer, Bill strives to make a difference in the world, until surprising complications jeopardize his new friendships and threaten Bill's dreams for a hot dog-free future.
Cost: $8.00
Event Contact Information:
Jeff Gottesman(903) 852-2781http://www.theoldfirehouse.net
Funky Junk Round Up
Saturday, February 16th, 2013 @ 10:00am
Funky Junk Round Up is a one day shopping extravaganza featuring an eclectic blend of handmade items * vintage & antique decor * glam & jewels along with creative junktiques and fabulous retail boutiques! Grab your friends and load your trunk with some funky junk!
Cost: $3.00 to enter.
Sounds Very Interesting!!
Here is what is showing at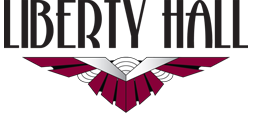 City Lights (1931)
Thursday, February 7 at 7pm
Tickets are $7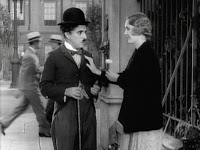 A tramp falls in love with a beautiful blind girl. Her family is in financial trouble. The tramp's on-and-off friendship with a wealthy man allows him to be the girl's benefactor and suitor.AND
Gary P. Nunn in concert
Friday, February 8 at 8pm
Tickets are $18 online and $25 at the door
Gary P. Nunn has been TAKING TEXAS TO THE COUNTRY and Texas country to the world for some 40 years now, establishing himself as an icon of Lone Star music. A founding father of the progressive country movement out of Austin in the 1970s that changed the face of popular music, His composition "London Homesick Blues" — with its internationally known "I wanna go home with the Armadillo" chorus — is a signature Texas country song that was the theme for the PBS concert TV show "Austin City Limits" for nearly three decades. It's no wonder that All Music Guide hails him as "a Texas music institution."
Born in Oklahoma, Gary P. Nunn found his heart's true home in the Lone Star State after his family moved to West Texas when he was in sixth grade. In the town of Brownfield just outside of Lubbock, he was an honors student, excelled in athletics, and started his first band soon after arriving. When he landed in Austin in 1967 to study pharmacy at the University of Texas, he presaged the "cosmic cowboy" movement to come with one of Austin's favorite bands, The Lavender Hill Express, with the late Rusty Weir. After Willie Nelson, Michael Murphey and Jerry Jeff Walker all moved to town, Nunn was such a pivotal figure on the scene that at one point he was playing bass with all three artists. His talents on keyboards and vocals were also heard on many of the legendary albums from that era.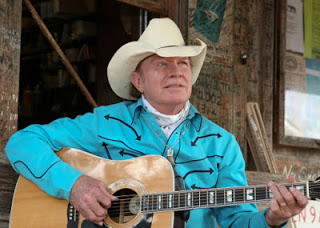 Nunn was a key figure in The Lost Gonzo Band when they recorded Jerry Jeff Walker's landmark ¡Viva Terlingua! album, on which "London Homesick Blues" was a breakout hit. After four years and six albums with Walker, The Lost Gonzo Band struck out on their own in 1977 to record three critically acclaimed major label albums. Then in 1980, Nunn went solo when the Gonzos called it a day, and he hasn't looked back since.
"The thing I'm proudest of is being a member of the West Texas Walk of Fame in Lubbock with Buddy Holly, Waylon Jennings, Bob Wills and Roy Orbison — guys who were my heroes. To me that's just the greatest thing," he enthuses. "And then today, turning on Sirius/XM radio and hearing myself played next to Hank Williams, Hank Thompson, Willie Nelson and Johnny Bush. I'm just so proud and pleased to be there among them."
For Nunn, who in 2003 moved back to the Austin area, the secret to all his continuing success is deceptively simple. "My focus has always been on the audience and showing them a good time, and perhaps they will take a little Texas pride home with them," he explains. "What I've tried to do is incorporate the musical genres that are indigenous to Texas, along with some neighboring styles. My goal is to paint as much of a Texas picture as I can with the music and just immerse people in that culture. I think it's great, and I just love it and want to promote it.
AND
Presidents Day Comedy Show
Always lots of Fun!!
Saturday, Feb. 16 at 8pm
Tickets are $10 online and $15 at the door
Looking for something special to do in honor of Presidents Day?! We know there is a large hole in the entertainment options for our day to honor the birthdays of George Washington and Abe Lincoln – don't fret anymore! Come to the Liberty for an awesome show that has nothing to do with these great men, but will be funny anyway!
We cannot forget

Most people have never heard of it… yet those who have, believe it is a private paradise tucked away among the East Texas landscape. It is considered to be the best kept secret in East Texas. Mrs. Lee's Garden is a 816-acre tract of land that is drastically transformation every February and March. Each spring the acreage becomes a golden haven of beauty. Millions of golden daffodils, scattered over approximately 28 acres, begin to bloom. Visitors can see all the beauty by traveling along a four-mile trail that meanders around two lakes, between wooded valleys, and around a replica pioneer log cabin. It is a sight that leaves visitors in absolute awe.
Within the boundaries of this 918-acre farm is a lesson of history, a sermon on the wonders of God's nature and much beauty for people to see. Due to the hard work, patience and love of Mrs. Lee, for her God, her country and her fellowman, to be able to add to the beauty of nature for all to enjoy as much as she did.
The garden opens, depending on Mother Nature, around the middle of February and remains open through March or until the daffodils are no longer in bloom.
We will feature this again next blog-but start planning now to visit this spectacular place!
Okay-that gives you a few ideas about what to do in Tyler the next few weeks!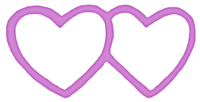 And do not forget Valentine's Day!! It is on Thursday this year!! There is the weekend before and the weekend after to make sure your sweetie is taken care of! Rosevine Inn is a wonderful place to celebrate!!!!
until next time

Innkeeper Becca signing off