Innkeeper Rose Vine Inn Bed & Breakfast
Hope everyone had a great time last weekend at Canton First Monday Trade Days. The weather cooperated somewhat and next month the weather will be spectacular! It will fall Easter week next month so make your plans for that. I know we have talked about the daffodils twice so far-but they are still available for you to enjoy until about the middle of March. Mrs. Lee's Garden is worth the drive. Do not miss this!!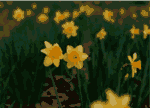 As the weather warms, there is more and more to do. We will feature a few of the exciting activities in the area. You know you want to enjoy the Tyler, Texas fun , fun things to do. And we all know the best part of coming to the area is staying at
THE ROSEVINE INN BED AND BREAKFAST!!
So lets get started with some of the featured events!!!
Just in time for St. Paddy's day!!
Michael Londra's CELTIC FIRE
•Tuesday, March 5th, 2013 @ 7:30pm
Michael Londra – the handsome Irish Tenor recently described as one of the greatest Irish singers of our time by Capital Celtic – has a hot new show. This family-friendly Irish event is sure to burn up the stage of the Cowan Center this March!
Featuring a five-piece live onstage band and ten amazing Irish step dancers, CELTIC FIRE serves up one Irish favorite after another. The temperature will most definitely rise when the fast-tapping, amazing step dancers join Michael onstage for a sizzling show that you will consider a gift direct from the Emerald Isle. Celtic fans rejoice, it doesn't get more authentic than this!
Event Contact Information:
Terri Holland  (903) 566-7424
http://www.cowancenter.org
Sally's Comedy Barn featuring Bean and Bailey
•Saturday, March 9th, 2013 @ 2:30pm
•Sunday, March 10th, 2013 @ 6:30pm
The Salvation Army will be having a comedy show featuring Bean and Bailey.
Tickets are available for $10 per person.
You may come by the office to purchase tickets at 633 N. Broadway Ave. Tyler or going online to http://www.salvationarmytyler.org   and click on the Bean and Bailey logo.
Event Contact Information:
Chantel Millin
(903) 592-4361
ETSO Concert: The French Connection
•Saturday, March 9th, 2013 @ 7:30pm
Join Richard Lee and the East Texas Symphony Orchestra for a sublime evening of music from and inspired by France including the famous Offenbach "Can Can," part of his Gaite Parisienne, Gershwin's "An American in Paris," and Saint Saens' Cello Concerto No. 1 performed by Juanita Miller Concerto Competition winner Russell Houston.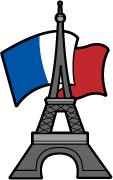 Single tickets start at just $10 (on sale from Sept. 24, 2012).
The performance is at the UT Tyler Cowan Center. Call the box office at 903-566-7424 or visit www.ETSO.org.
Event Contact Information:
UT Cowan Center Box Office  (903) 566-7424
http://www.ETSO.org
Seth Glier: Live, Acoustic Music Concert
•Saturday, March 9th, 2013 @ 7:30pm
"A lot of people have been saying some very nice things about young singer/songwriter Seth Glier, and if his (previous) CD, The Next Right Thing, is any indication – all these accolades? He's got them coming. This is a young man with a distinctive voice, a falsetto that sticks to your ribs, and can he write songs. His music is melodically rich. His lyrics are as complex and suggestive as the best of the poets. He has an eye for the crucial detail that will grow in your imagination; he has an ear for phrase that will make it blossom."
– Jack Goodstein, Blogcritics.org
The only musical member of his family, Seth has shared the stage with artists as diverse as James Taylor, Ani DiFranco, Martin Sexton, Emmylou Harris and Ryan Adams. Though raised on the music of Joni Mitchell, Martin Sexton and Randy Newman, Seth considers his brother to be his greatest influence. "My brother is autistic and non-verbal. I learned to communicate with words better once I realized how to communicate to someone without them."
Cost: $12 in advance or $15 at the door.
**Must be 13 years old or older to attend this event.
Event Contact Information:
Jeff Gottesman  (903) 852-2781
http://www.theoldfirehouse.net
Historic Tyler on Tour    Candlelight Party •Friday, March 15th, 2013 @ 7:00am – 11:00am
To kick off our annual tour of homes, Historic Tyler, Inc., is hosting The Candlelight Party on Friday evening, March 15, from 7 to 11 pm.

For more information contact: Historic Tyler, Inc. 903.360.1960 www.historictyler.org.
Event Location:
The McSwane Home
2121 Robertson
Tyler, Texas 75701
Event Contact Information:
Therese Pace
(903) 571-9068
http://www.historictyler.org
John Conlee, Gene Watson & Eddie Raven•Saturday, March 16th, 2013 @ 6:30pm
The Oil Palace Presents
John Conlee, Gene Watson and Eddie Raven
TICKETS ON SALE NOW
The Oil Palace – Tyler, Tx
Saturday March 16, 2013
Door open at 6:30 PM
Show starts at 8PM
Ticket Prices:
Golden Circle 40.00
Reserved Floor 30.00
General Admission Bleachers 20.00
Event Contact Information:
The Oil Palace   (903) 566-2122
http://www.oilpalace.com
Monty Python's SPAMALOT
•Thursday, March 21st, 2013 @ 7:30pm
Winner of the 2005 Tony Award for Best Musical, Monty Python's SPAMALOT is the outrageous new musical lovingly "ripped-off" from the internationally famous comedy team's (Eric Idle & John Du Prez) most popular motion picture, Monty Python and the Holy Grail.
Telling the legendary tale of King Arthur and the Knights of the Round Table, and their quest for the Holy Grail, SPAMALOT features a chorus line of dancing divas and knights, flatulent Frenchmen, killer rabbits, flying cows and one legless knight. You can always look on the bright side of life while you're laughing it up with SPAMALOT!
Event Contact Information:
Terri Holland  (903) 566-7424
http://www.cowancenter.org
This weekend begins our Annual Azalea Trails. It is a feast for your eyes! Come and enjoy!!