Innkeeper Rose Vine Inn Bed & Breakfast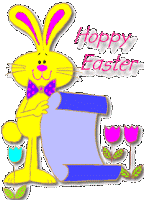 This whole blog is going to be pretty much about what to do during the Azalea Trails in Tyler this year. They are starting March 15 and will go through April 7th! Wow that is 4 weekends and 3 weeks! Easter Sunday falls right in the middle. We already discussed a few happenings in the last blog. The Historic Home Candlelight tour event on March 15. It will feature a home on Robertson that you will only be able to tour that night. We also discussed the 10-K and fun run on March 23rd. Always a treat. We will now feature what we did not talk about. If I repeat-please forgive!!
Let's get started.
Starting March 15

Wings of Freedom Tour
The Collings Foundation Wings of Freedom Tour will ARRIVE at Tyler Pounds Regional Airport between 12 noon to 2 p.m. on Friday, March 15 and will LEAVE on Monday, March 18 at 10 a.m.
The Wings of Freedom Tour is once again being hosted by the Historic Aviation Memorial Museum. Ground tours will be $15 for adults and $8 for children 12 years and under. This will include a tour of the museum and the B17, B24, and P51 bombers.
Rides may be purchased on the B17 & B24 for $425 and on the P51 for $2200 for 1/2 hour and $3200 for 1 hour. Entry fees to the ramp area to tour the aircraft and rides on the planes are handled exclusive by the Collings Foundation.
Aircraft rides may be purchased in advance through their web site, www.collingsfoundation.org or on site in the lobby of the museum after their arrival.
Contact: Carolyn Verver
Email: cjverver@aol.com
Phone: 903-316-7988
More Info: www.collingsfoundation.org
Location Details
Historic Aviation Memorial Museum
150 Airport Drive
Tyler TX 75704 US
THIS IS SO FUN. BERT AND I TOOK A RIDE LAST TIME! NOT TO BE MISSED–
Main Street Flower Market
featuring The Daylily Society

Daylily Club Fund-Raiser
•Friday, March 15th, 2013 @ 10:00am – 5:00pm
•Saturday, March 16th, 2013 @ 10:00am – 5:00pm
The East Texas Daylily Society will again be selling various colors, shapes and sizes of our favorite plant at our booth there (Goodman-LeGrand Museum grounds at 624 North Broadway, 75702).
The Market is open 10am to 5pm both days. Free admission. The ETDS booth will be just to the left of the steps to the museum (same as last year). Our inventory this year will include dozens of inexpensive: named varieties, documented seedlings, Snooks Harville seedlings and the ever-popular "grab bags".
Arrive early for best selection. We hope you'll take the time to drop by and browse, buy, or just talk with other daylily enthusiasts.
Daylily Club info – Bill or Dee (903) 670-3302. NOTE: I have photos from last year's booth that could be used as artwork.
Event Contact Information:
Bill and Dee Pace
(903) 670-3302
Mrs. Lee's Daffodil Garden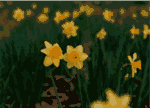 Have to mention it one more time because it is so unique and beautiful. Check out our last two blogs for more info-times and location!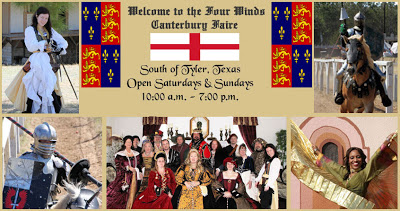 Click here to go to the website http://www.fourwindsfaire.com/
FOUR WINDS RENAISSANCE FAIRE, ONE OF THE LARGEST TOURIST
ATTRACTIONS IN EAST TEXAS!! MARCH 2 THRU APRIL 21. SAT AND SUN.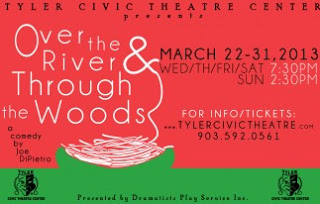 Nick is a single, Italian-American guy from New Jersey. His parents retired and moved to Florida. That doesn't mean his family isn't still in Jersey. In fact, he sees both sets of his grandparents every Sunday for dinner. This is routine until he has to tell them that he's been offered a dream job. The job he's been waiting for–marketing executive–would take him away from his beloved, but annoying, grandparents. He tells them. The news doesn't sit so well. Thus begins a series of schemes to keep Nick around. How could he betray his family's love to move to Seattle, for a job, wonder his grandparents? Well, Frank, Aida, Nunzio and Emma do their level best, and that includes bringing to dinner the lovely–and single–Caitlin O'Hare as bait…we won't give the ending away here.
Tyler Civic Theatre Center
400 Rose Park Drive
Next to Tyler Rose Garden Center
Tyler, Texas 75702
Front Desk: (903) 592-0561
Rogers Theatre: (903) 593-7827
Fax: (903) 593-7262
Email: info@tylercivictheatre.com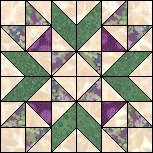 Azalea Quilt Show
Date: Friday, March 22, 2013 & Saturday March 23,2013
Start Time: 10:00 am End Time: 5:00 pm
Location: Harvey Convention Center
Category: Events and Attractions
Description:
"Red and White Renaissance" is the name of the 32nd Annual Quilt Show. Showcasing 21st Century Red & White Quilts with a full spectrum of other quilts.
Merchant mall, demonstrations, silent auction, old-fashioned bed turning, country store, door prizes and a raffle quilt will all be featured at this show.
Judging by a National Quilting Association Certified Judge.
Contact: Jan Glover
Email: Gypsyturtl@aol.com
Phone: (903) 581-6176
More Info: http://www.qgetx.org/
Location Details
Harvey Convention Center
2000 West Front Street
Tyler TX 75702 US
Location Phone: (903) 531-1349
East Texas Porcelain Art Guild Show & Sale
Date: Friday, March 22, 2013 & Saturday March 23, 2013
Start Time: 9:00 am End Time: 5:00 pm
Location: Tyler Woman's Building
Category: Events and Attractions
Description: A show and sale of hand painted porcelain art creations.
Free
Email: jphillips2@suddenlinkmail.com
Phone: (903) 839-7330
Location Details
Tyler Woman's Building
911 South Broadway Avenue
Tyler TX 75701 US
Location Phone: (903) 593-3822
Beauty and Beast Bicycle Tour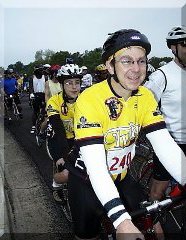 Date: Saturday, March 23, 2013
Start Time: 9:00 am
Location: KE Bushman's Winery and Celebration Center
Category: Events and Attractions
Description:
Friday, March 22 – Packet pick up at KE Bushman from 6-8 pm
Cyclists come together from across the region to enjoy the beauty of East Texas and to conquer the hill referred to as "the beast".
Pre-registration is $30.00 online, registration closes at midnight on March 20.
Registration after the 20th and the day of the event is $35.00
Phone: (903) 574-1629
More Info: www.tbcbnb.com
Location Details
KE Bushman's Winery and Celebration Center
1563 FM 2493 E Bullard TX 75757 US
Location Phone: 903-952-2330
2013 Azalea Arts and Craft Fair
Saturday, March 23, 2013 9:00 AM
End Date/Time: Sunday, March 24, 2013 6:00 PM
We invite you to stroll in the park and shop at our annual arts and crafts fair. Only handcrafted items will be sold including: clothing, jewelry, candles, paintings, decorative items and more. A concert will follow Saturday's shopping event and will begin at 6 p.m. in the amphitheater. For more information please call Debbie at (903) 531-1214

Saturday march 23, 9-5 at the Discovery Science Place $10 per perspm.
Makers range from tech enthusiasts to crafters to homesteaders to scientists to garage tinkerers. They are of all ages and backgrounds. The aim of Maker Faire is to entertain, inform, connect and grow this community.
The original Maker Faire event was held in San Mateo, CA and in 2012 celebrated its seventh annual show with some 800 makers and 110,000 people in attendance. World Maker Faire New York, the other flagship event, has grown in three years to 500+ makers and 55,000 attendees. Detroit, Kansas City, Newcastle (UK), and Tokyo are the home of "featured" Maker Faires (200+ makers), and community-driven, independently organized Mini Maker Faires are now being produced around the United States and the world—including right here in Tyler.
Maker Faire is organized by MAKE magazine and supported by O'Reilly Media.
Camp Ford Living History
Camp Ford was a Civil War POW camp just north of Tyler.
Date: Saturday, March 23, 2013
Start Time: 10:00 am End Time: 4:00 pm
Description: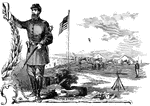 Living history displays, presentations and Civil War era re-enactors.
Free but donations accepted.
Phone: (903) 725-6774
Location Details
Camp Ford Historic Park 6500 U.S. 271
Tyler TX 75708 US
Directions
Located at the intersection of U.S. Hwy 271 and Spur 323 (off of N NE Loop 323)
2013 HISTORIC TYLER TOUR OF HOMES
Saturday, March 23, 2013: 10:00 am – 6:00 pm
Sunday, March 24, 2013: 1:00 pm – 5:00 pm
4 Wonderful homes!! Lots of Fun–
This is something your innkeepers try to do every year!! It is so interesting!!
The "Spirits of Oakwood"

Date: Saturday, March 23, 2013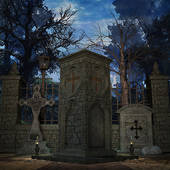 Start Time: 1:00 pm
Location: Oakwood Cemetery Description:
Gates open at 1 pm, tours start every 10 minutes. Last tour leaves at 4:30 pm.
A guided walking tour through Oakwood Cemetery. Historians dressed in period clothing portray notable Tyler and Smith County citizens buried in the historic cemetery, telling their individual stories.
$6.00 per person. Children ten and under are free, but must be accompanied by an adult.
Phone: (903) 593-4642
Location Details
Oakwood Cemetery
800 W. Oakwood
Tyler TX 75702 US
Directions
Corner of Palace and Oakwood Streets
Location Description = Please enter through the back gate on Ellis Street. Going north on Palace, turn right on Oakwood. Park in parking lot of True Vine Baptist Church, corner of Oakwood and Ellis Streets. Walk to gate on Ellis Street.
"DREAMGIRLS"
•Tuesday, March 26th, 2013 @ 7:30pm
CATCH THE DREAM! Full of onstage joy and backstage drama, the sensational new production of DREAMGIRLS tells the story of an up-and-coming 1960s girl singing group, and the triumphs and tribulations that come with fame and fortune.
With music by Academy Award nominee Henry Krieger and book and lyrics by Tony and Grammy Award winner Tom Eyen, DREAMGIRLS features the unforgettable hits: "And I Am Telling You I'm Not Going," "One Night Only" and "Listen." This Tony and Academy Award winning musical sparkles as never before!
Event Contact Information:
Terri Holland
(903) 566-7424
http://www.cowancenter.org
A clip from the movie!
Of course the weekend of March 21 through March 31 bring us Canton First Monday weekend!
Canton should be bustling with fun and activity!!
Well we have only touched on the many activities available in the Tyler are the end if March. Just come stay at The Rosevine Inn for a great home base for your entertainment! We cannot wait to meet you.
We have to end this blog with a wish for a

Hope you find every egg
you look for!! Seriously-we must remember the reason we celebrate Easter. God gave us all great hope when he sacrificed his only son then gave him eternal life, promising us the same if we will only understand that the way us is the belief in his only son as our savior.
so to all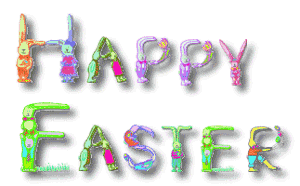 Innkeeper Becca signing off!