Innkeeper Rose Vine Inn Bed & Breakfast
Hope everyone has had a wonderful 4th of July! It is such a great time to celebrate our heritage and to remember The United States of America.
We will feature some things going on in the area for July and into August. Enjoy your summer and come and visit us at the Rosevine Inn Bed and Breakfast-stay a day or longer!!
The first two events are in Kilgore-about 30 minutes East of Tyler-but do not forget-our B&B is still the best place to stay when visiting the area!!
Do you like baseball-we have an area team you can see live-it is lots of fun!

The TCL champions Pump Jacks are back to defend our title in 2013, and there's more affordable way to enjoy all the fun and excitement of the celebration than season tickets!
Pump Jacks season tickets are now available! Enjoy all the fun and excitement of our sixth season by getting season tickets. You'll get tickets to all 30 home games this summer, in the seats of your choice. No more waiting in line at the ticket office, hoping that you don't get shut out of our big promotional nights like fireworks and giveaways. With season tickets, you're guaranteed to enjoy all fun of East Texas' only sports franchise, all summer long.
So, how do you get season tickets? It's easy! Give us a call at (903) 218-GO ET, or order them online in our store. You can also click the registration button to download a season ticket order form that you can fill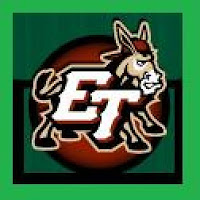 out and mail to the team, with your payment.
If you are paying by credit card, you may even fax us your completed form to (866) 511-5449. The Pump Jacks accept checks, money orders, cash, and credit cards (Visa, MasterCard, and American Express).
Kids are welcome
There is a cost associated with this event
Event Website  http://www.pumpjacksbaseball.com/
Driller Park
1812 S. Commerce St. / E. Harris Ave
Kilgore, TX 75662
For questions…
903-218-4638
We blogged on This festival last time-but it is wonderful we want to mention it again.
Texas Shakespeare Festival
A little History-
In April 1984, the idea for the Texas Shakespeare Festival was developed: to establish a professional summer theatre for East Texas based in Kilgore that would be housed in the Van Cliburn Auditorium; to create a company with a name that would have broad appeal to professional theatre artists, employing high caliber actors, designers and directors from throughout the nation; to offer professional actors and theatre students the luxury of working on plays from the world's storehouse of dramatic literary masterpieces; and to create a regional play about the East Texas oilfield discovery to be produced as a cultural historical memento of our unique and colorful heritage.
Two years later, in June 1986, the Texas Shakespeare Festival opened its inaugural season as Kilgore College's contribution to the Texas Sesquicentennial celebration with performances of Shakespeare's Twelfth Night, A Midsummer Night's Dream, and The Daisy Bradford 3 by Gifford Wingate. Each of the fifteen performances played to capacity houses, and the college assured the community that there would be a second season.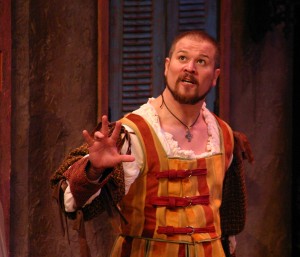 The 1987 Festival again performed to sold out houses. In 1988, the Festival added a fourth production, and changed to a revolving repertory performance format making it more convenient for patrons to see all of the productions. The 1989 season followed the same repertory format and included three performances of Charlotte's Web for children; and just as in all three previous years, the attendance grew. In 1993, to answer the need for more performances, the Festival season expanded its performance schedule from three to four weeks.
Now in it's 27th season, the Texas Shakespeare Festival has produced more than 28 plays of Shakespeare's canon: A Midsummer Night's Dream, Much Ado About Nothing, Romeo and Juliet, Twelfth Night, Hamlet, As You Like It, The Taming of the Shrew, Two Gentlemen of Verona and Macbeth have been produced three times; King Lear, Love's Labour's Lost, The Tempest, The Comedy of Errors, The Merchant of Venice, Othello, Julius Caesar, Measure for Measure and The Merry Wives of Windsor have been produced twice, plus Richard II, Henry V, Richard II, Antony and Cleopatra, The Winter's Tale, All's Well That End's Well, Cymbeline, Henry IV, Pt. 1, Coriolanus and Pericles. We have also produced such classics as The Importance of Being Earnest (twice), Tartuffe (twice), Cyrano de Bergerac (twice), The Misanthrope, She Stoops to Conquer, The Learned Ladies, The Bourgeois Gentleman, The Miser, The School for Scandal, The Hypochondriac, Arms and the Man, The Glass Menagerie, The Miracle Worker, Harvey, The School for Husbands,The Royal Hunt of the Sun, Amadeus, The Beaux' Stratagem, The Liar and the musicals Man of La Mancha (twice), Camelot, 1776 (twice), My Fair Lady, Guys and Dolls, The Fantasticks, Fiddler on the Roof, Once Upon A Mattress, Forever Plaid (twice), Chaps!, Ernest in Love, Blood Brothers, and the world première musical Revoco. Our children's theatre productions include Robin Goodfellow, Cinderella, Beauty and the Beast, Androcles and the Lion, Rumpelstiltskin (three times), Little Red and the Hood, Ugly and the Beast, and original productions of Armadillo Al and the Kilgore Kid, The Firebird, Hansel and Gretel, The Snow Queen, The Emperor's New Clothes,The Monkey King, The Magic Lotus Lantern, and The Little Blue Horse, The Tortoise and the Hare, and Aesop's Fables.
Kilgore College, in addition to providing the majority of funding for the Festival, is being more than generous in its support by providing rehearsal facilities, office spaces, the Van Cliburn Auditorium, dormitory housing and meals for the entire company, scholarships for the apprentices, printing, publicity and public relations. No theatre effort has ever had more encouraging, enthusiastic and consistent support.
Since 1986, the festival has been awarded grants from the Rosa May Griffin Foundation of Kilgore, the Texas Shakespeare Festival Foundation, the Texas Shakespeare Festival Guild, the City of Kilgore, the Meadows Foundation, the Cargill Foundation of Longview, Phillips Petroleum Company, GTE Southwest, the Texas Commission on the Arts, the T.J. and Laverne Plunkett Foundation, the John R. and Susan Landon Alford Foundation, and a number of generous East Texas patrons whose philanthropy provides encouragement and high hopes for the future of the Texas Shakespeare Festival as a strong and vital cultural asset for all of East Texas
For information on shows and dates this year click here www.texasshakespeare.com   or look at our last blog!!
Tyler Jaycees Firework Extravaganza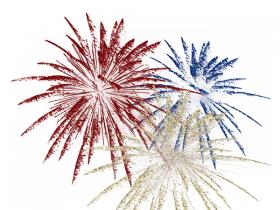 The Tyler Jaycees are proud to host the 49th annual 4th of July Firework Extravaganza at Lindsey Park starting at 4 p.m. Wednesday (July 4).
The day promises to be a day to be enjoyed by the community, young and old, and will include concessions, entertainment, patriotic salute and fireworks. Admission is $10 a carload.
Annual Patriotic Concert
The Tyler Civic Chorale at First Presbyterian Church!
Open to public at no charge, annual concert of patriotic music and recognition of persons who have served in the armed forces.
Doors open at 3:30 p.m.
Okay-There is a Upscale grocery store in Tyler-They have a GREAT patio with live music on Friday and Saturday evenings.

We think you would really enjoy and evening here. You can get a variety of food to enjoy while you listen to the music. Beer and wine are also offered. We were there last year on the 4th of Jusy and saw some fine fireworks!
Historic Aviation Memorial Museum Tyler, Texas

Thunder over Cedar Creek Static Display 7/6/13
There will be approximately 30 planes-some may offer rides! The museum is open 10-5. Regular admission to visit the planes on the tarmac. Adults $5, Senior (65+)$4, Teen 13-17 $3 Children 6-12 $2
Active Military FREE
Watch the show planes leave for the air show for free. They will take off around 6:30 PM and
will return around dusk.
Fifth Annual Christmas in July Arts and Crafts Fair

July 13 9-5 and July 14 11-5
Shoppers can purchase all handmade crafts, ceramics, jewelry, stained glass, wood crafts, metal art, photography, mixed media, plants and much more. Enjoy the sounds of the holidays early with scheduled live entertainment and come for lunch to enjoy great creations from Gabi's Gourmet Breads, Soups and GumboGabi's Gumbo… Come enjoy a "cool" shopping experience and also take time to see the beautiful Rose Garden. Tour the Rose Garden Museum for a small fee.
For more information please call Debbie Isham at (903) 531-1214 or the Rose Garden at (903) 531-1212.
COOKING CLASS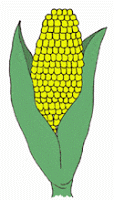 Guest Chef Jonathan Admire, Tyler Fire Department
"Picked from My Garden"
Time:
All Classes are from 6 to 8 p.m.Cost:
$15 per person per class and
pre-registration is required
Click here to register
Loesser and More
Original music revue featuring the music of Frank Loesser and other composers for film and Broadway.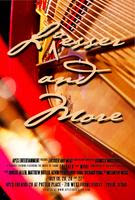 Featuring singers Robert Allen, Kevin Pierce and Megan Younger, pianist Judy York, drummer Matthew Butler, and narrator Richard York. House opens at 6:30 p.m. with complimentary beverages. Theater seats 49, so reservations are advised. Four performances on July 19-20 and 26-27.
There is a cost associated with this event
APEX Theatre 20 @ Potter Place
719 West Front Street
Tyler, Texas 75702
http://www.apextheatre20.com
For questions…
actorsprepexchange@gmail.com
903-740-5387
 Sixty Premier Exhibitors dedicated to making your wedding event the most wonderful day of your life. Biggest and Best Bridal Show in East Texas! Join us for an afternoon of fun, bring your fiancé to double your chances at winning  FABULOUS prizes being offered from the exhibitors present after each of the two bridal fashion shows…one show offered by David's Bridal and one show from Weddings A to Z!  Prizes include TWO Honeymoon trips (offered by Weddings A to Z), and a FREE venue for your wedding at the beautiful Arabella Manor! Show hours are 12:30pm to 4pm with Fashion Shows at 1:30pm and 2:30pm- prizes drawn and awarded to registered attendees who must be present to win after each show!  Please join us. Register and purchase a ticket and a portion of your ticket cost will be given in support of Christian Women's Job Corp and their mission to offer life and job skills to women
July 26 at Caldwell auditorium   Big Daddy Weave
That is it for the Now-We will do a short blog the end of the month with events for August-then your innkeeper will be on vacation for a couple of weeks. Don't miss our next blog and come visit us very soon at
THE ROSEVINE INN BED AND BREAKFAST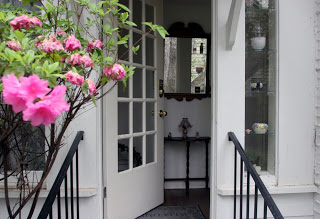 Innkeeper Becca signing off!