Innkeeper
Rose Vine Inn Bed & Breakfast
Our apologies-we have been so involved-where does the time go-we have not gotten around to updating the blog. The weather is perfect and we have lots to tell you about. So let's get started!!
East Texas State Fair
Started 9-20 and continues until 9-29
The East Texas State Fair is organized exclusively for charitable and educational purposes through the operation of an annual event promoting education, entertainment and the spirit of competition.
Each year brings additional attractions for the entire family to enjoy. This season the East Texas State Fair will host Bixby's Rainforest Rescue, Swifty Swine Racing Pigs, Sandscapes 75-ton sand sculpture, free nightly concerts, great retail and informational vendors and of course, food, food and more food!!!
Gate Tickets
Child 5 & Under: Free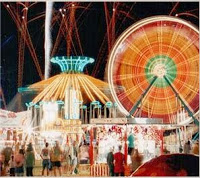 Youth 6-12: $5.00
Adult 13 & Up: $8.00


Carnival Tickets
Weekday (M-F) Unlimited Ride Armbands: $25.00
Sheet of 22 Tickets: $25.00
Sheet of 50 Tickets: $60.00
Individual Ticket: $1.25


Check out the Junior Livestock Show and the Open LiveStock Show at the Livestock Pavilions.
Cinema in Concert
RPH LIVE PRODUCTIONS PRESENTS CONDUCTOR MARIUSZ SMOLIJ AND THE ACADIANA SYMPHONY ORCHESTRA, IN A CONCERT FEATURING "CINEMA IN CONCERT." LISTEN TO A LIVE SYMPHONY PLAY OVER 5 DECADES OF FAVORITE THEME SONGS FROM STAR WARS, INDIANA JONES, LES MISERABLES, HARRY POTTER AND MANY MORE!
Downtown Tyler Film Festival
September 25-28th
Come be a part of the fun! The 2013 Downtown Tyler Film Festival will showcase outstanding new shorts in an awesome environment – the renovated Liberty Hall in downtown Tyler. Innovative new directors, cinematographers and actors will converge in East Texas to share their imagination and the joy of the dramatic arts.
Some of the best new producers will be going head-to-head for top prize money, with the competition fast and fun. This will be an event to remember, so plan now to be a part!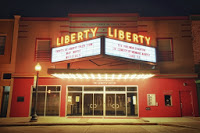 Tickets will be available at the prices below from the Liberty Hall box office.
Saturday night's films are the "Best of the Fest" and include announcement of the winners. The Saturday night after-party includes free food and drinks for badge holders.
$5 Daily Pass: Available for each weeknight (Wed-Fri)
$15 Saturday Film and Party Pass: Saturday night "Best of the Fest" films + after-party $25 Producer's All Access Pass: All four nights + Saturday after-party
$250/couple Board of Governors: Preferred seating (limited box seating available on a first-come, first-served reservation basis) for all four nights + Saturday after-party + names listed in program
Liberty Hall
110 W. Erwin
Tyler, Texas 75702
For questions…
903-595-7274
Nutrena USEA American Eventing Championship
Sept. 26-28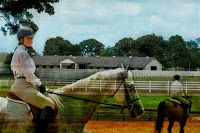 The
Nutrena USEA American Eventing Championships (AEC)
presented by VTO Saddlery is the annual national championships for every level of the Olympic equestrian sport of eventing from Beginner Novice to Advanced. Each September, hundreds of juniors, adult amateurs, and professionals travel from all across the nation to participate in this prestigious competition, vying for the chance to win a piece of the prize money,
the fabulous prizes
, and for the chance to be named the best in the nation at their respective levels.
For questions…
703-779-0440
(903)-882-8696
Taste of Home Cooking School
September 26 at 4:30 pm
The Taste of Home Cooking School, attended by nearly 5 million people over the last 20 years, is coming to Tyler on Thursday, Sept. 26.
Grab your friends, your family, your neighbor and your spatula, and join us for a fun-filled cooking experience. With cooking demonstrations by the Taste of Home team, you will learn seasonal recipes that are perfect for every holiday, occasion and skill level. You'll also have the opportunity meet outside vendors and shop for items perfect for your kitchen.
These recipes can all be made with readily available ingredients to create memorable meal moments in your own home. Find out for yourself, why people keep coming back to the Taste of Home Cooking School, year after year.
This year's Taste of Home Cooking School will be Thursday, Sept. 26 at the Holiday Inn Tyler-South Broadway (behind Shogun). Doors open at 4:30 p.m. and the show starts at 6:30 p.m.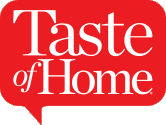 Tickets will go on sale Saturday, Aug. 3. General admission tickets are $12 in advance and $15 at the door. VIP tickets are $35, which includes a Taste of Home hardback cook book signed by culinary
specialist Jamie Dunn, seating in the first six rows and early admission into the show.
For sponsorship or vendor booth information, contact Lisa Wells at lisa.wells@townsquaremedia.com.
Holiday Inn – South Broadway
5701 South Broadway
Tyler, TX 75703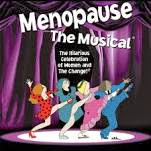 September 26 7:30 pm
our women at a lingerie sale with nothing in common but a black lace bra AND memory loss, hot flashes, night sweats, not enough sex, too much sex and more! This hilarious musical parody set to classic tunes from the '60s, '70s and '80s will have you cheering and dancing in the aisles! See what millions of women worldwide have been laughing about for over 10 years! It's the Hilarious Celebration of Women and The Change!® And Ladies bring your man. He might gain some understanding while laughing non-stop. Adult Humor
www.menopausethemusical.com
Cowan Center
3900 University Blvd.
Tyler, Texas 75701
For questions…
903 566-7424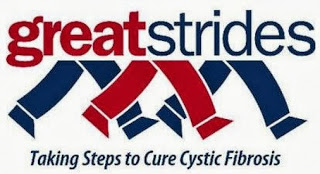 September 28th at 9AM
The Great Strides Walk event is held annually to benefits the Cystic Fibrosis Foundation which raises money for research that aims to find a cure for the terminal illness, cystic fibrosis.


The 2013 Tyler Great Strides Walk will be held at Bergfeld Park in Tyler on Saturday, September 28, 2013 with registration beginning at 8:00 am and the walk beginning promptly at 9:00 am. We are expecting around 800 people this year and lots of food and fun. There is no cost to participate, but fundraising is encouraged. You can walk as an individual walker or as part of a team. This is a very family friendly event so please come join us on September 28th to walk to fight CF!


To register online please visit the website. There is no cost to register or participate.
For any questions or concerns, please contact the CFF office at ne-texas@cff.org or (214) 871-2222.


See you at the Walk! Tyler Great Strides Walk
Bergfeld Park 1510 S College Ave
Tyler, TX 75702
Independent Film in Edom!
"The Playroom"
Saturday, Sept 28th 2013
Doors open at 6:30pm
Film Begins at 7pm
At the old Firehouse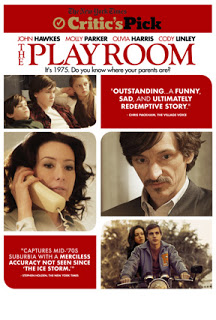 Special Q&A Session with
Director-Producer: Julia Dyer
and
Actress: Alexandra Doke (Janie)
Director:
Julia Dyer
Cast:
John Hawkes
Molly Parker
Olivia Harris
Jonathon McClendon
Alexadra Doke
Ian Veteto
Jonathan Brooks
Lydia Mackay
Cody Linley
83 min.
PLEASE NOTE:
This film has no MPAA Rating, however it does contain occasional strong language and sexual content.
The Cantwells want to be a perfect family but none of them know how to do that in
THE PLAYROOM, a coming-of-age drama about the fine line between childhood and becoming an adult.
Set in the suburbs during the 1970's, the story unfolds like a dream wrapped around a family drama, one in which all members of the Cantwell family struggle to find their way in a rapidly changing world. Maggie (newcomer Olivia Harris) is a vulnerable yet tempestuous teenager who acts as big sister and surrogate mother to her three younger siblings. Upstairs in the attic she tells them fantastical stories, but only to mask what is happening downstairs. As her hard-drinking parents, Martin and Donna (Academy Award-nominee John Hawkes and Molly Parker), entertain guests, Maggie grapples with their
flawed choices and is thrust into a world she might not be ready for.
Emotionally riveting and surprisingly funny, THE PLAYROOM is the story of how Maggie and her siblings survive the most fateful night of their lives.
Refresh Ladies Event
Featuring Dramatist Nicole Johnson and Artist Point of Grace.
Tickets are $20 and doors open at 6pm
Rose Heights Church
2120 Old Omen Rd
Tyler, TX 75701 For questions… 903-566-2080
Opening Night with James Ehnes
Richard Lee and the East Texas Symphony Orchestra open the 2013-2014 season with acclaimed violinist James Ehnes and an evening of sparkling orchestral music.
Cowan Center
3900 University Blvd.
Tyler, Texas 75701 For questions… http://www.etso.org/1314sub1.php 903-566-7424
Comedy of Love with Michael Smalley


Come enjoy a night of laughter with your spouse. Guest speaker, author and comedian will be at Grace Community church on Sunday, September 29th at 6 p.m.. Dessert will be served and childcare is available (infant – 5th grade). Cost is $20 per couple. This event will sell out, register online at www.gcc.org
Grace Community Church
3215 Old Jacksonville Rd.
Tyler, Texas 75701 For questions… stevet@gcc.org 9035931800 ext 123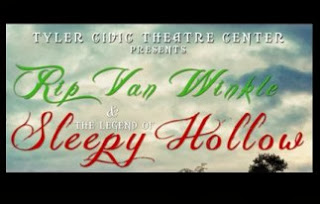 In this wickedly funny musical – fantasy adaptation of Washington Irving's classic tale of superstition and village rivalry, gawky schoolmaster Ichabod Crane fancies himself a dashing, worldly man of learning, capable of winning the heart of Katrina Van Tassel. Will this beautiful daughter of a wealthy local farmer return Ichabod's affections, or does she have other ideas? What will be the outcome when Ichabod confronts his desires, fears, and of course, the Headless Horseman of Sleepy Hollow?
Our Town by Thornton Wilder




All performances @ 7:30pm except Sun 13th at 2pm.
Theatre TJC box office opens Wed., Sep 25th
Box office hours are 10am-6pm weekdays throughout run of performances.
Tickets prices are $10 for adults, $5 for students and seniors


" The stark visual eloquence of Thornton Wilder's Pulitzer prize winning drama presents a timeless commentary on the transience of human existence; a play that transcends differences in culture, class, and speaks to great themes common to all people."
Jean Browne Theatre
1530 S Southwest Loop 323 , Tyler, TX 75701
1530 South Southwest Loop 323, Tyler, TX 75701
Tyler, Texas 75701 For questions… dcra@tjc.edu (903) 510-2212
First Monday Weekend begins October 3-6

Great shopping for all and Rosevine Inn is such a great place to stay!!
TASCA's Rubber Duck Regatta

TASCA will be hosting the first annual Rubber Duck Regatta in 2013. This will be a fun and unique fundraising event–not only for TASCA, but for other partnering East Texas nonprofit organizations. Spectators watch thousands of rubber ducks race across the lake in front of Lago del Pino. The first ducks to cross the finish line win great prizes for their owners. For questions…
Girls Night Out with Monique Marvez


Girls Night Out with Monique Marvez
October 5 at 8 p.m.
Tickets are $18 online and $20 at the door
Seating is reserved
With opener, comedian Sheena Simmons For questions…
903-595-7274 At Liberty Hall
Katie Couric
October 8th @ 8PM
Katie Couric is an award-winning journalist and TV personality, well-known cancer advocate, and New York Times best-selling author of The Best Advice I Ever Got: Lessons From Extraordinary Lives.
Couric hosts and executive produces her own syndicated daytime talk show, Katie, which premiered in national syndication last September. She also serves as a special correspondent for ABC News, contributing to ABC World News, Nightline, 20/20, Good Morning America, This Week, and primetime news specials. Couric joined the Disney/ABC Television Group in August 2011.
Couric's interviewing and reporting skills have won her many awards through the years: The CBS Evening News with Katie Couric received the prestigious Edward R. Murrow Award for Best Newscast in 2008 and 2009. The University of Southern California's Annenberg School for Communication & Journalism awarded Couric the Walter Cronkite Award for Special Achievement in 2009 for "National Impact on the 2008 Campaign," and in 2009, the University of South Dakota and Freedom Forum awarded her the Al Neuharth Award for Excellence in the Media
For questions…
903-566-7424
OK now a little foreshadowing for the next blog!
Lots of SCARY movies at The Liberty Theatre, Texas Rose Festival, cooking class, Scoktoberfest!!, and Jerry Seinfeld*** plus a whole lot more-so check back soon and so not forget
Fires burn Nightly and Breakfast is served daily at