Innkeeper
Rose Vine Inn Bed & Breakfast
The 4th of July is almost here! They say that it marks the middle of summer-hard to believe! Seems like summer just started (: Anyway, it has been pretty nice so far-just a few dog days. We have had some nice rain-so that helps keep it cool and comfortable. We enjoy laying in the hammocks up in the "hang out" room at the top of the Barn-also known as the game room. You should come check it out!! Anyway-here are a few of the happenings in the area the next few weeks.
First-just so you know-I am overlapping a bit with the last blog-so check out the great movies being shown at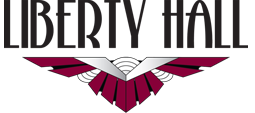 It is such a great theatre!!
And speaking of downtown-Main Street Tyler this! Thin it will be lots of fun!! June 28 6-10pm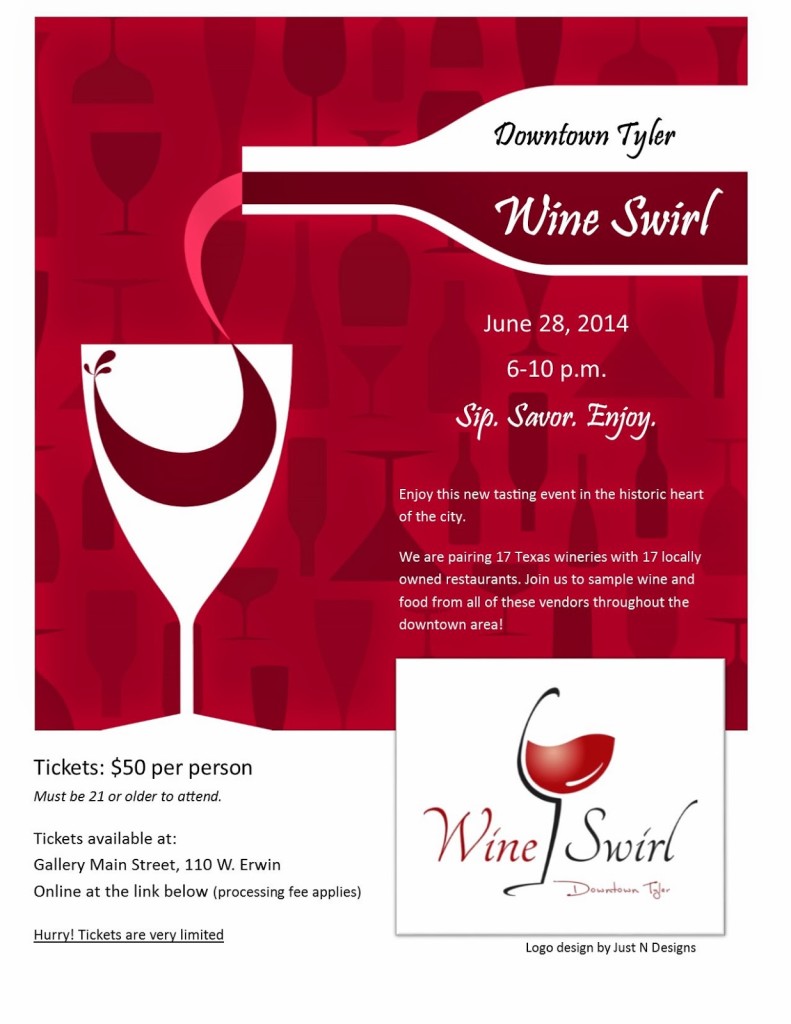 Tickets available at: Gallery Main Street, Tyler
Is your child going to Camp this year?
Pine Cove, Sky Ranch, Rockin C
Just to mention a few. Rosevine Inn is a great place to spend the night before the drop-off or pick-up!!
Another new venue I just learned about
Tyler Rose Trade Days

Coming Soon: June 19 -22 at Tyler Rose Trade Days/Flea Market on Hwy 69N conveniently located about halfway between the Loop in Tyler & I-20 in Lindale. Lots
of Vendors, Lots of Fun, Drawings for Prizes Vendors Wanted/Customers
Needed Come out & enjoy a Family friendly event with plenty of
bargains We are a Tyler Welcome Center for Tyler Chamber of Commerce, BBB
Accredited with Gold Star Achievement 2013-2104, and an East Texas Food
Bank donation center. Come prepared to help feed the hungry in our
community. You'll be blessed & so will they.Always the Third Monday weekend!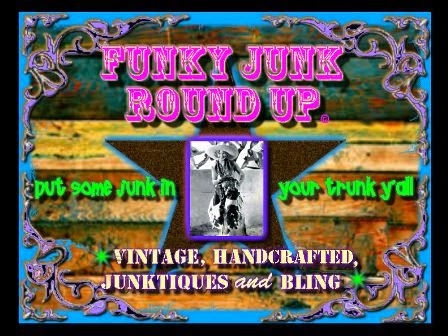 FUNKY JUNK ROUNDUP is a one day shopping extravaganza featuring a
unique blend of handcrafted art & crafts, vintage finds &
inspiration, one of a kind items, antique décor, hand painted furniture,
rusty-chippy-shabby-reloved & refunked JUNK, bling & glam
boutiques, sparkly jewels and FABuLOUS JUNKTIQUES for your creative
soul!
Put some JUNK in your trunk™ Y'all!
At the Liberty!!
"American as Apple Pie"
July 3 at 7:30 p.m.
Tickets are $20 adults and $10 for children
Please join us for a celebration "As
American as Apple Pie". We will celebrate this patriotic holiday
reminiscing with the Tyler Big Band.
The Tyler Big Band has existed, in one form or another, for more than 40
years. It continues today more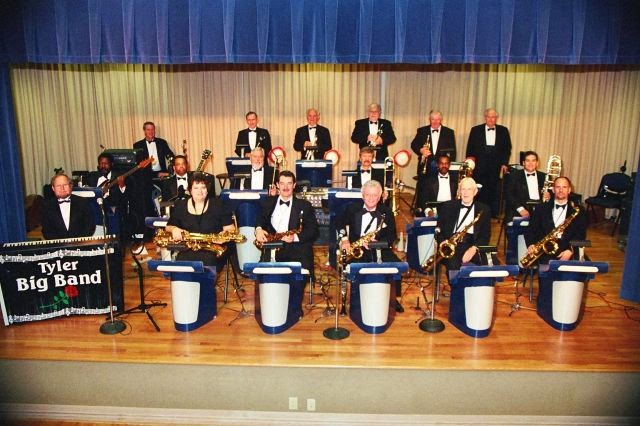 musically adept and up-to-date. The Band
is made up of 18 members — 5 saxophones, 4 trumpets, 4 trombones, 4
rhythm and a vocalist.
The TBB is grounded in the musical genre which was usual and abundant in
the era in which "big bands" originated, developed, and became the
dominant musical force in radio, theaters, movies, dance halls, and
eventually, television. TBB's repertoire is extensive. A wide variety of
musical styles includes swing, ballads, Latin, blues, and waltzes.
Most of the tunes are from that "golden age" of Big Bands, and many have
been updated so as to reflect the passage of time. You can expect to
hear tunes associated with Glenn Miller, Benny Goodman, Count Basie,
Duke Ellington, Tommy Dorsey, Jimmie Dorsey, and others.
Come and enjoy a special evening of patriotic tunes and a program full of surprises.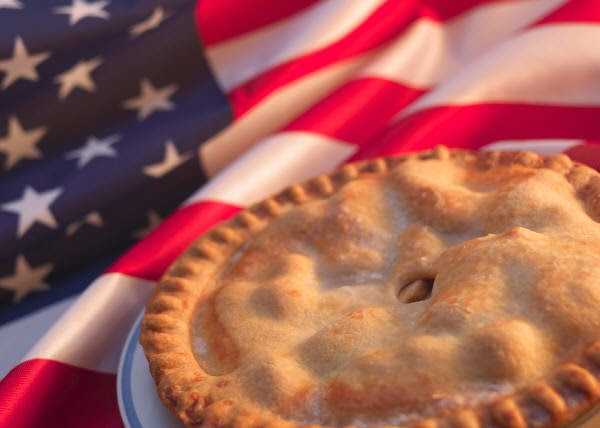 We
will also have an apple pie baking contest! Anyone you know that can
make an awesome apple pie can enter. We will award for "best crust",
"best appearance" and "best flavor". The overall winner will get a
"Perfect Pastry" class for four with Chef Simon Webster at Sabor a Pasion Estate & Vineyard. The entry fee is $25. Go to www.etso.org for more information on how to enter the contest.
Winners will be announced at the concert and pie and ice cream for all
at the Mainstreet Gallery down the street. Fun for everyone!
Sounds like a fun and Yummy evening!!.
Fireworks this year in Tyler will be a day late!! So come see the show on July 5th!
Tyler Independence Day Fireworks Show
The Tyler Independence Day fireworks show will be held on Saturday, July
5, at Lindsey Park at dark. Concessions will be available beginning at
2PM.
Just have to feature this again-it lasts a whole month-from the end of June through the end of July! It is so great!
Check out our last blog for more info, too!!
Also In Tyler in July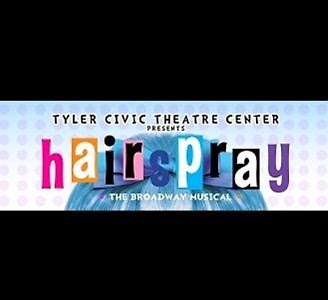 Thu, Jul 10 at 7:30pm Fri, Jul 11 at 7:30pm Sat, Jul 12 at 7:30pm Sun, Jul 13 at 2:00pm Thu, Jul 17 at 7:30pm Fri, Jul 18 at 7:30pm Sat, Jul 19 at 7:30pm Sun, Jul 20 at 2:00pm Thu, Jul 24 at 7:30pm Fri, Jul 25 at 7:30pm Sat, Jul 26 at 7:30pm Sun, Jul 27 at 2:30pm

Hairspray is a musical with music by Marc Shaiman, lyrics by Scott
Wittman and Shaiman and a book by Mark O'Donnell and Thomas Meehan,
based on the 1988 John Waters film Hairspray. The songs include
1960s-style dance music and "downtown" rhythm and blues. In 1962
Baltimore, Maryland, plump teenager Tracy Turnblad's dream is to dance
on The Corny Collins Show, a local TV dance program based on the
real-life Buddy Deane Show.[1] When Tracy wins a role on the show, she
becomes a celebrity overnight, and meets a colorful array of characters,
such as Corny Collins (The show's singing host who shares Tracy's
liberal political views) and Velma Von Tussle (The villainous producer
of the show who does everything in her power to further her daughter's
career and destroy Tracy's and Corny's). She then launches a campaign to
integrate the show. Hairspray is a social commentary on the injustices
of parts of American society in the 1960s.
Ticket Price: $20.00 Click here for the web site
Reception for Movements of the Mind exhibit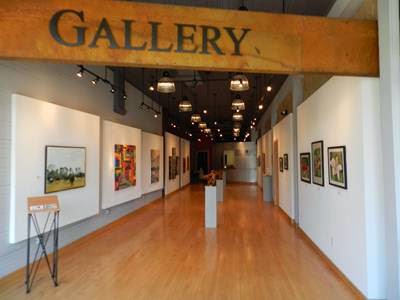 At The Gallery Mainstreet!
Join us to celebrate the grand opening of Gallery Main Street's
Diversity fine art exhibit. The event will feature music, refreshments and an
opportunity to meet the artists. It's free and open to the public, so make
plans now to attend.!! July 12 at 5:30
Movies in July at the Liberty
The Goonies 1985
July 12 at 3 p.m.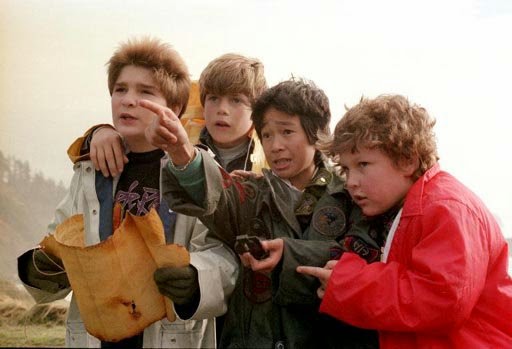 Tickets are $7
A group of kids set out on an adventure in search of pirate treasure that could save their homes from foreclosure.
The Dark Crystal 1982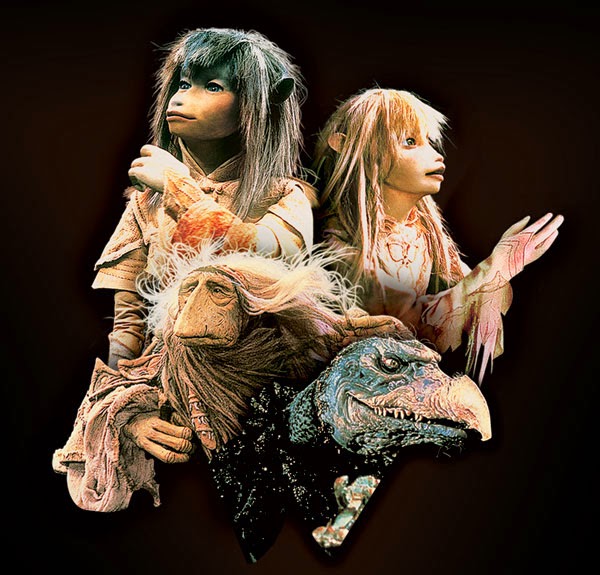 July 19 at 3 p.m.
Tickets are $7
On another planet in the distant past, a
Gelfling embarks on a quest to find the missing shard of a magical
crystal, and so restore order to his world.
The Best for last!!
The Wizard of Oz 1939
July 26 at 3 p.m.
Tickets are $7
Dorothy Gale is swept away to a magical land in a tornado and embarks on a quest to see the Wizard who can help her return home.
We did not mention Canton First Monday Trade Days which falls on The 4th of July weekend this year.
July 3-6. Always a fun shopping Mecca!!
So enjoy your middle of summer fun and Include the Rosevine Inn in your plans-Fires will not be burning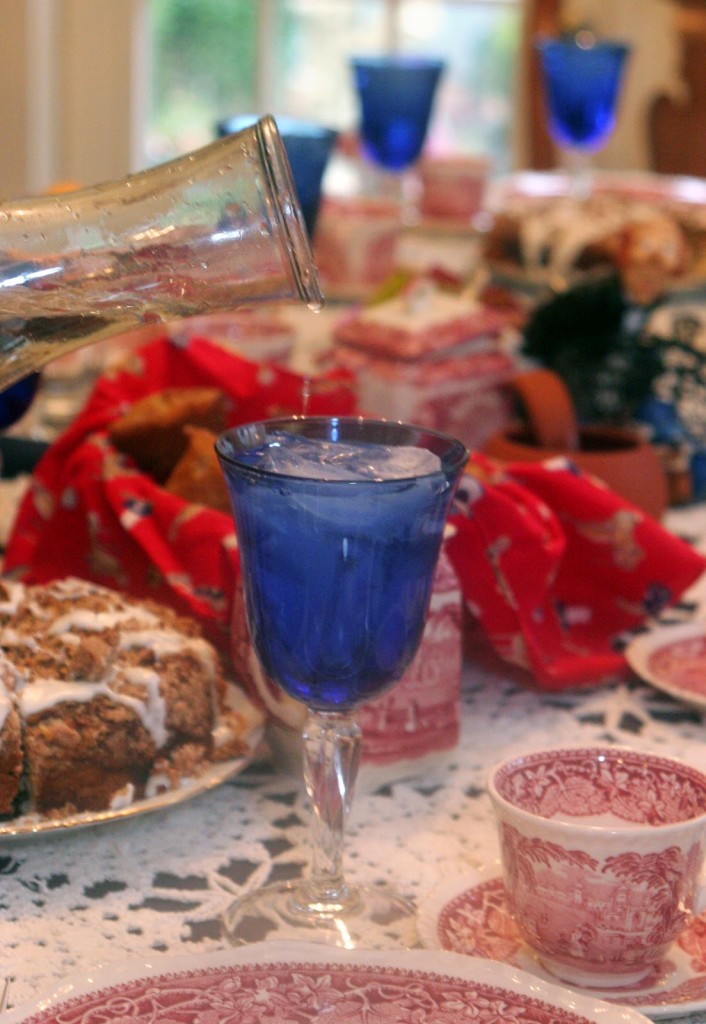 nightly at this time! But the legendary breakfast will be served daily ***
Until Next Time!
Innkeeper Becca signing off