Innkeeper
Rose Vine Inn Bed & Breakfast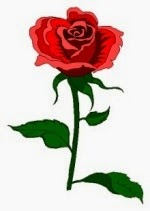 October is always a great month for travel and fun. The weather usually cooperates and there is always things to do no matter where you go. Even just sitting and watching the world go by can be a pleasurable event! The third weekend in October brings The Texas Rose festival to Tyler!
Every town surrounding Tyler also has a festival and The Rosevine Inn Bed and Breakfast is the best place to stay while you enjoy all the activities in the area-It can be music, theatre, outdoor and indoor movies, great food, costumes-let's not forget Halloween is almost here, too!!
We will feature just a few of the great 'happenings' In the area here.
Smith County Master Gardeners Bulbs and More  October 11 at 8:30 am
Learn all about great bulbs for Northeast Texas; how to grow them; and
then purchase ones not readily available at all nurseries. Guest
speakers will present programs with a question and answer time for
attendees.
Independent Film Screening: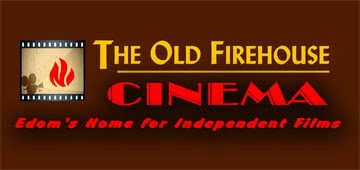 "Travelling Salesman"
Doors open at 6:30 pm
Tickets $8
Director: Timothy Lanzone
Writers: Andy Lanzone, Timothy Lanzone
Stars: Danny Barclay, Eric Bloom, David John Cole 
2012 Winner
Best Feature Film
Best Actor
Best Editor
2012 Silicon Valley Film Festival80 minutes
Travelling
Salesman is an intellectual thriller about four of the world's smartest
mathematicians hired by the U.S. government to solve the most elusive
problem in computer science history ­­ P vs. NP. The four have jointly
created a "system" which could be the next major advancement for
humanity or the downfall of society.
As the mathematicians
are about to sign documents that will give the government sole and
private ownership of their solution, they wrestle with the moral dilemma
of how their landmark discovery will be used.

The Old Firehouse in Edom
8241 FM 279
Edom, Texas 75754

For questions…

info@theoldfirehouse.net
903-852-2781
Rose Garden Tours

Oct 16 and 17
During the 2014 Rose Festival Event, two tours will be given by the
Parks and Recreation Department. You will learn the history of the
garden and tips for growing roses. Enjoy seeing the garden in full bloom
and take part in the Rose Festival's excitement and pageantry.
Lone Star Singles Dinner Out
 For a great opportunity to meet new people 50 and over, join the Lone
Star Singles for dinner this month! The group will meet at Outback Steakhouse in
Tyler on Thursday, October 16 at 5:45 p.m. for good food and conversation. For
more information, call (903) 566-4211.
Okay here it is The Rose Festival Schedule for 2014
Texas Rose Festival, Rose Parade and Rose Museum
Welcome to Tyler …
"The Rose Capital of America"!
The rose industry has been a major
industry in the Tyler area for decades. Located adjacent to the famous
Tyler Rose Garden is the Tyler Rose Museum, which showcases and documents the history of the annual Texas Rose Festival.
2014 Texas Rose Festival Theme, Queen and Her Court
The 81st Texas Rose Festival will be held on October 16-18, 2014, with "Cirque de la Rose" as its theme. The Texas Rose Festival Board President is Preston Smith.
Kathryn Elizabeth Peltier, the 19 year old daughter of Mr. and Mrs Robert James Peltier, will reign as the 2014 Texas Rose Festival Queen. She attends the University of Texas at Austin.
Historic postcard … "Greetings from the Tyler Texas Rose Festival"
The 2014 Duchess of the Texas Rose Festival
is Kathleen Sinclair Bertram, daughter of Mr. and Mrs Harold Kenneth
Bertram. Miss Bertram graduated from Robert E. Lee High School and
attends the University of Oklahoma, studying social work.
Members of the 2014 Tyler Court are
Katarina Maksimovic-Vukelja Anderson, Lucille Annie Bates,
Hanna Elizabeth Clarke, Rachel Alexandra Cooper, Sarah Ann
McKellar, Mary Guyton McKellar, Mary-Lauren Shelton, Kaitlyn Elizabeth
Boone, Emma Louise Brookshire, Lauren Rachael Brown, Kathryn Louise
Loggins, and Laura Frances Meads.
The Queen's attendants for the 2014 festival
are Emmy Elizabeth Brewer, Harris Kelley Brownlow, Cline Chloe
Jacqueline Cavender, Olivia Grace Kerr, Claire Bergfeld Lofquist, r
Stephen Jack Mizer, Jr., and Kylan Grace Wedell.
The Rose Festival activities include the queen's coronation at the Cowan Center and the Rose Parade on Saturday.
2014 Texas Rose Festival Schedule of Events
Shown below are highlights of the many
events scheduled for the 2014 festival. NOTE: Dates and times are not
official … contact the Rose Festival for details.
October 16
10:00 am
Ribbon Cutting
Tyler Rose Garden Center
October 16
10:30 am
Morning Prayer Service
Tyler Rose Garden Center
October 16
7:00 pm
Kickoff Concert
Bergfeld Park
October 17

11:15 am

Men's Luncheon
Villa di Felcita
October 17
11:30 am
Ladies' Luncheon
CrossWalk Conference Center at Green Acres Baptist Church
October 17
7:00 pm
Coronation of Queen
Cowan Center at the UT-Tyler
October 18
9:00 am
Rose Parade
Free parade viewing along route, seats available on west side of Trinity Mother Frances Rose Stadium
October 18
1:00-3:00 p.m.
Queen's Tea
Tyler Rose Garden, Queen's Court
In addition to the coronation and
parade, an arts and crafts fair, floral shows, garden tours, and many
more activities attract thousands of visitors annually to
Tyler for this spectacular event. The annual rose show is free and open
to the public, beginning at 9 a.m. on October 17 and 18, and at Noon
on October 19.
For more detailed information about
events, schedules, locations, and tickets, we recommend a visit the
official website of the
Texas Rose Festival
.
2014 Texas Rose Parade
Float in the Texas Rose Parade in Tyler
The Texas Rose Parade is scheduled to
begin on Saturday, October 18, 2014, at 9 a.m. The parade assembles
at Front Street and Glenwood Boulevard, and then follows a route west
on Front Street, through the East Texas State Fairgrounds and ending
inside Rose Stadium.
There is free parade viewing along the route, and seats are available on west side of Trinity Mother Frances Rose Stadium.
The parade features floats, marching
bands, walking groups, drill teams, mounted horse clubs, vintage cars,
and of course the queen and her court!
In the earlier years of the parade,
rose growers supplied hundreds of dozens of rose blooms, and garden
clubs worked through the night before the parade to decorate floats
using the roses. Today, rose growers still offer blooms and volunteers
still help decorate floats with live roses.
Texas Rose Festival History
The beauty and elegance of the Texas Rose Festival
The festival is a celebration of the
rose industry that thrives in Tyler. Seven Tyler-area companies
process and distribute several million roses each year, making the
city deserving of its "Rose Capital" title. About 75% of all roses in
the country are handled in Tyler.
The first Tyler Rose Festival
was organized by Tyler Garden Club members, local rose growers and
the Chamber of Commerce in October 1933 to showcase the importance of
the rose industry to Tyler.
The theme of the event was "Festival
Fairyland", and included a parade, rose queen's coronation and a rose
show. The first festival was a success, and the decision was made to
continue the event, and the 1934 festival had as its theme "A Garden in
Venice".
The annual event was renamed the Texas Rose Festival during the Texas Centennial in 1936.
Tyler Rose Museum
The Tyler Rose Museum
Located on the grounds of the Tyler Rose Garden, and across the street from the Harvey Convention Center, is the 7,500 sqft Tyler Rose Museum.
The museum is run by a nonprofit
organization operated with private donations. Its purpose is to
showcase the rich history and tradition of Tyler, the rose industry
and the Rose Festival.
Opened in 1992, it been visited by over
300,000 people, and is a major tourist attraction in Tyler. The Rose
Museum tells the story of the hardships and successes of the
rose-growing industry
, and the elegance and tradition of the Rose Festival.
The museum features a large collection
of photographs, videos, audio, music, newspaper clippings, rose
memorabilia, and of course the jeweled festival costumes, which are
changed quarterly. A gift shop is located adjacent to the museum. Stairs
and an elevator for the handicapped take visitors down one level to the
Tyler Rose Garden
.
The museum is located at 420 Rose Park
Drive. For details and hours, call the museum at 903.597.3130. A small
entrance fee is required.
 Shopping-here you go
TASCA Garage Sale
TASCA will hold its
annual garage sale on Saturday, October 18 from 7 AM until 2 PM. The event will
take place in the TASCA parking lot. Items to be sold include clothing,
collectibles, glassware, furniture and more. You never know when you might find
a treasure! For more information, call (903) 871-3217
10495 CR 2167 (Jim Russell Rd)
Whitehouse, TX 75791

For questions…

(903) 871-3217
2nd Annual Auto & Cycle Show
Oct. 18 8-2
The
Lake Palestine East Volunteer Fire Department will be hosting our 2nd
Annual "End of Summer Palooza/Auto & Cycle Show" on Saturday, October 18th,
2014 at the Lake Palestine East Volunteer Fire Department. This event is open
to everyone, whether or not you have a Show car, truck, or motorcycle. We will
have activities for all ages, including the Auto
& Cycle Show, Food, a Bounce house, Child Safety
Fingerprinting & Identification by Cuney Police Department, Fire Safety
Education, Driver Safety Education, & MADD (Mothers Against Drunk Driving.)
We hope to be adding more events, as we obtain sponsors to help with this.  The END OF SUMMER PALOOZA is a charitable
event to raise money for the Lake Palestine East Volunteer Fire Department, for
much needed equipment.
Lake Palestine East Volunteer Fire Dept.

2340 FM 346 N
Bullard, TX-Texas 75757

For questions…

903-714-2011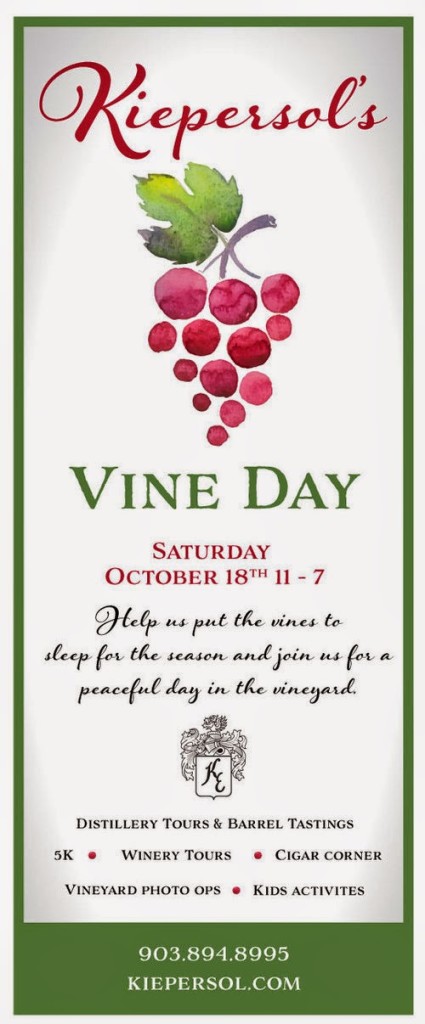 Kiepersol Estates Vineyard

3933 FM 344 E
Tyler, TX 75703

For questions…

903-894-8995
Rose Festival Arts and Crafts Fair
October 18 and 19
 We invite you to enjoy the great outdoors at our 16th Annual Rose
Festival Arts and Crafts Fair. Only "handcrafted items" will be sold
including: clothing, jewelry, candles, paintings, decorative items and
more.  Enjoy the entertainment during the day and a concert at 4 p.m. in
the amphitheater on Saturday.Free to the public.  Kids Zone and concessions available for a fee throughout the event.
Bergfeld Park
1510 South College Ave.
Tyler, Texas 75701
For questions…

903-531-1214
903-531-1370

 East
Texas Tourism Association is proud to announce the 2013 dates for the
US Hwy 80 Sale for the third weekend in April & October. The
Historic US 80 Hi-Way Sale will begin at 8:00am daily on April 19th,
20th & 21st and on October 18th-20th and should draw crowds from far
and wide looking for a bargain.Organized
to promote and increase tourism trade and traffic along historic US 80,
the first coast-to-coast, all-weather highway in America, the 2,400
mile route begins in Savannah, Ga., makes its way through East Texas and
concludes in San Diego, California. The three-state event will cover a
392 mile route – one of the nation's longest –from Mesquite, TX through
Louisiana to Jackson, Mississippi. "We
intend to keep the name and legacy alive," said Mary Ramos, "There will
be hundreds of sales going on…more than you can shop in a day. This is a
great fund-raising opportunity for churches, civic clubs and
individuals."The
event is part of ETTA's 23rd year effort to draw attention to the
byways of its region. Each city along the US 80 route will be
responsible for its part in the Hwy 80 Sale. News
of the sale is spreading among antique car, motorcycle, RV clubs and
flea market enthusiast. While shoppers will be searching for great
deals, cities along the route hope they find the highway's more
permanent treasures, such as bed and breakfasts, motels, restaurants,
and historical sites.For
more information on the US 80 Sale and how to advertise, contact East
Texas Tourism at MaryRamos@msn.com or call (903) 757-4444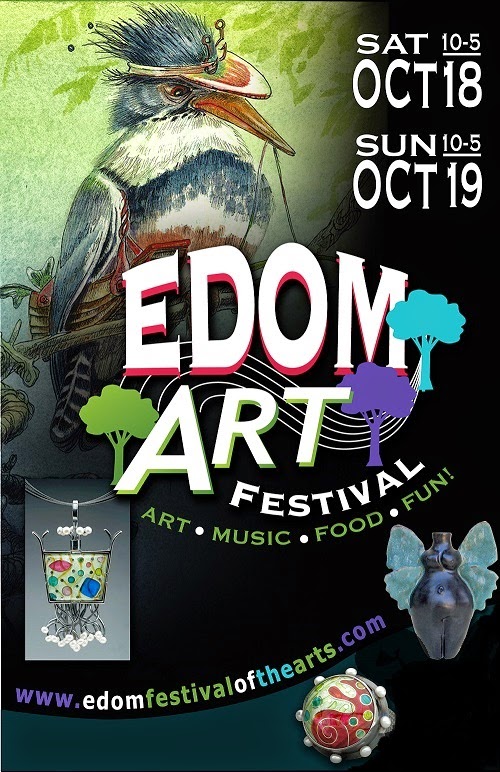 Fine art, fine crafts, live music and
great food fill the festival grounds behind the resident artists' studios on
the one main street in town, Farm to Market Road 279.  Hours for the festival are 10 am to 5 pm
Saturday, October 18th and 10 am to 5 pm Sunday, October 19th.
This juried show is known for having high quality, handmade, original
art and crafts. There will be a wide variety of creative works such as
painting, pottery, jewelry, sculpture, weaving, clothing & blown glass.
Visitors express surprise at finding exceptional art in the middle of a meadow
located in the center of this tiny hamlet.
Tyler's Old Rose Open House at the Goodman
October 18 at 10 am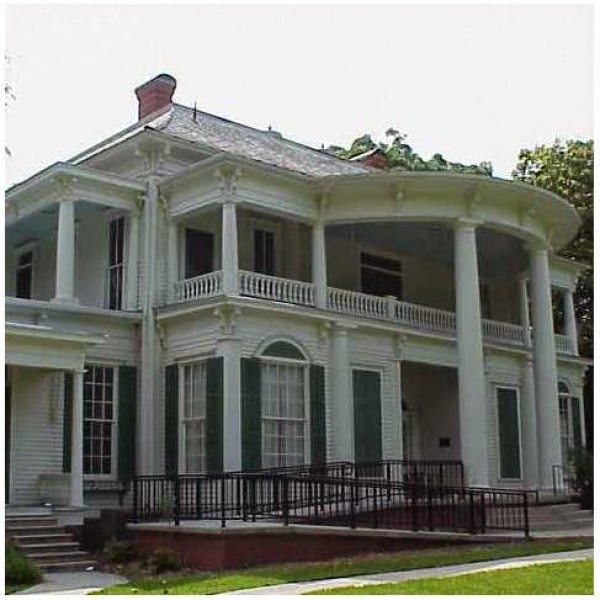 The 1859 Goodman – LeGrand House & Museum is indeed Tyler's Old
Rose! Celebrate the Rose Season and come see where the Texas Rose
Festival Parade route first began. You will be greeted by our Rose
Belles, and other delightfully costumed re-enactors representing days
gone by. A rose bedecked horse and carriage will be on hand for a
wonderful ride up Broadway to the square and back, provided by Farm
Valley Carriages (small fee). Also, complimentary refreshments,
historical presentations by Sallie Goodman LeGrand (re-enactor), vintage
music by costumed musicians, and tours inside the historic Goodman home
will all be available for your enjoyment.
Goodman-Legrand Home and Musem624 North Broadway AvenueTyler, TX 75702
For questions…
pheaton@tylertexas.com
903-531-1286
903-531-1286
 This is alot going on so we are going to stop now and work on the next blog for the rest of October through the first of November-Halloween brings many happenings!!
So until next time don't forget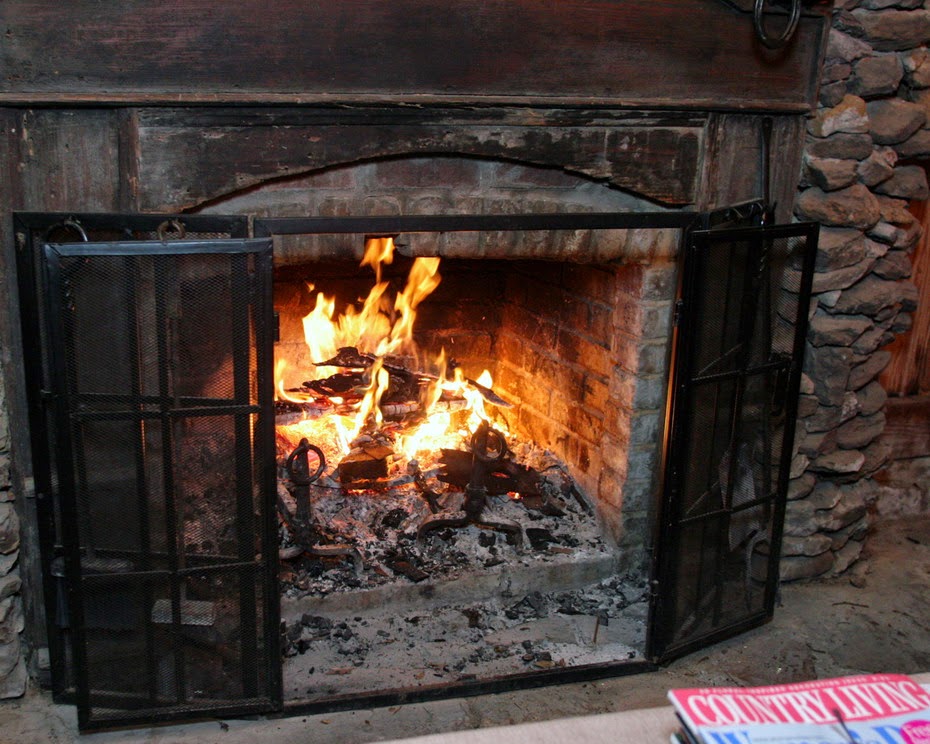 Fires burn nightly and breakfast is served daily at The Rosevine Inn Bed and Breakfast and Extended Stay Suites!!
Innkeeper Becca
Signing off!!