Innkeeper
Rose Vine Inn Bed & Breakfast
Thanks giving is just around the corner!! can you believe it? Soon we will be all getting together with our

loved ones and eating our favorite foods-then mark, get set and go-four more weeks and it will be Christmas!! Amazing-be thinking about coming to our area for a great outing-cutting down you Christmas Tree and staying at The Rosevine Inn-sitting by the fire in the barn and visiting with the other guests and innkeepers is a really great time!! but before that we will feature some of the fun things coming up in the before the Turkey Day!!
Let's get started****
Live Music @ Rose City Farmer's Market
This market is set up every Saturday morning-it is really more than just a great place to find produce.
It offers live music performed by local and Texas artists, yoga, kids activities and educational events.
You need to check it out!!
Nov. 8 at 8 p.m.
Tickets are $22 online and $25 at the door
VIP Boxes are $175
At Liberty Hall-Downtown Tyler
Also this month at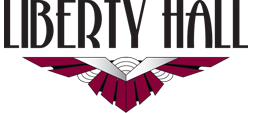 Cat on a Hot Tin Roof
is the story of a Southern family in crisis, especially the husband and
wife Brick and Margaret (usually called Maggie or "Maggie the Cat"),
and their interaction with Brick's family over the course of one evening
gathering at the family estate. The party is to celebrate the birthday of patriarch Big Daddy Pollitt,
"the Delta's biggest cotton-planter" and his return from the Ochsner
Clinic with what he has been told is a clean bill of health. All family
members (except Big Daddy and his wife, Big Mama) are aware of Big
Daddy's true diagnosis: he is dying of cancer. His family has lied to
Big Daddy and Big Mama to spare the aging couple from pain on the
patriarch's birthday but, throughout the course of the play, it becomes
clear that the Pollitt family has long constructed a web of deceit.Maggie, determined and beautiful, has escaped a childhood of poverty to
marry into the wealthy Pollitts, but finds herself unfulfilled. Brick
has not slept with Maggie for a long time, which has strained their
marriage. Brick, an aging football hero, infuriates her by ignoring his
brother Gooper's attempts to gain control of the family fortune. Brick's
indifference and his drinking escalates with the recent suicide of his
friend Skipper. Through the evening, Brick, Big Daddy and Maggie—and the entire
family—separately must face down the issues which they have bottled up
inside.
ALSO
Humor in the White House with Peter Roussel
Nov. 17 at 7 p.m.
Tickets are $15 or $10 with student ID
VIP Boxes $125
With
over 45 years of business, government, political and media experience,
including two tours of duty in the White House under Presidents Reagan
and Ford, Peter Roussel is an author, television and radio commentator
and public relations consultant. From
1981-1987, he served in the White House as Special Assistant and Deputy
Press Secretary to President Reagan. His very first assignment was to
handle media relations for the historic appointment of Sandra Day
O'Connor as Associate Justice of the United States Supreme
Court.
His other duties included briefings of the White House press corps and
accompanying President Reagan on foreign and domestic trips, including
the historic summit meetings with the Russians at Geneva in 1985 and
Iceland in 1986. From 1974-1976 he
served in the White House as Staff Assistant to President Ford. From
1969-1974 he was press secretary to President George H.W. Bush when Mr.
Bush was U.S. Congressman, U.S. Ambassador to the United Nations and
Chairman of the Republican National Committee. His career in public
relations and advertising began in 1966, including 1996-2003 as a
managing partner of Neumann Roussel Public Relations.
He is a media commentator with appearances that have included the
Charlie Rose Show (PBS), CNN News, and Sam Donaldson Show (ABC) and as a
regular on-camera commentator for ABC-TV's Channel 13 and KTRH News
Radio in Houston. He has written articles for the New York Times, Washington Post and other publications and is the author of the recently-published novel, Ruffled Flourishes, which draws on his experiences as a White House spokesman.
A 1965 graduate of the University of Houston, he was honored in 1983
with their Distinguished Alumnus Award. He currently holds the Warner
Chair in Journalism at Sam Houston State University where he teaches on
the press and the presidency and other subjects. Then some movies!! The King and I
Nov. 20 at 7 p.m.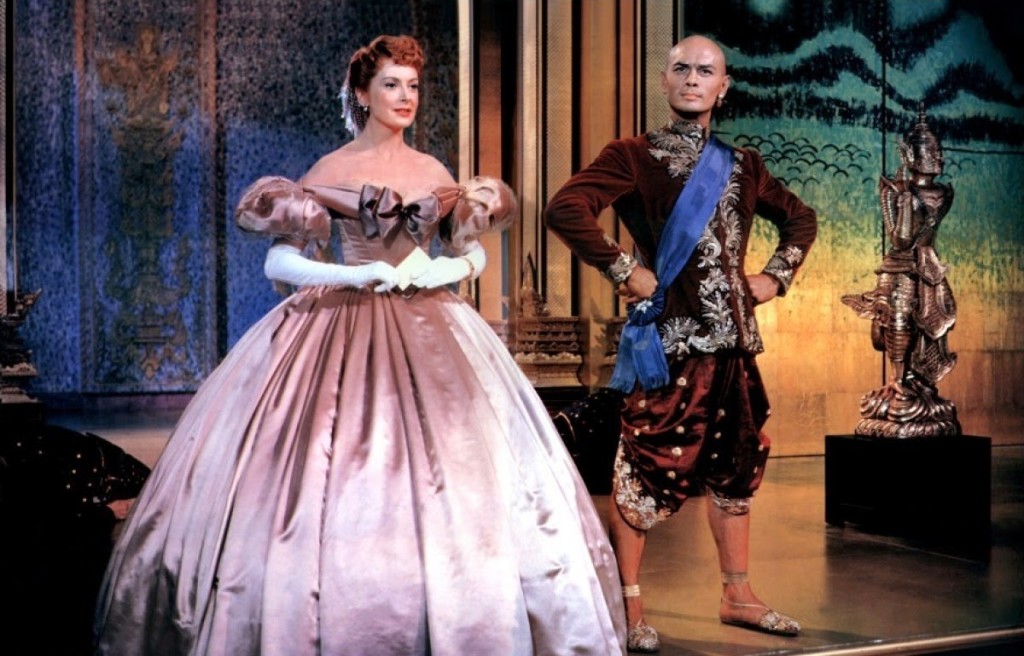 Tickets are $7
This 1956 classic film stars Yul Brenner and Debra Kerr.Mrs.
Anna Leonowens and her son Louis arrive in Bangkok, where she has
contracted to teach English to the many children of the King of Siam.
Right off the back there are problems with her accommodations but she
quickly falls in love with the King's children and stays.
Anna grows extremely fond of the King, and he with her. But it is a love
that cannot be. Just as she is just about to leave Siam she hears of
the King's imminent death, and returns to lend her help to his son, her
favorite pupil, to rule his people.
Then a documentary about something that really happened HERE!!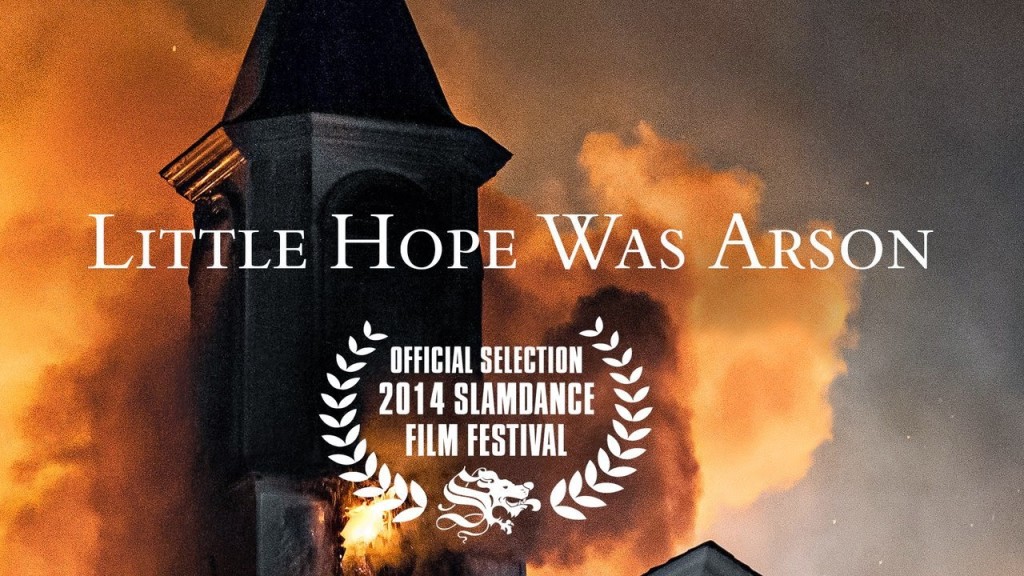 Nov. 23 at 2 p.m.
Tickets are $10
January
2010: In the buckle of the Bible Belt, 10 churches burn to the ground
in just over a month igniting the largest criminal investigation in East
Texas history. No stone is left unturned and even Satan himself is
considered a suspect in this gripping investigation of a community
terrorized from the inside-out. Families are torn apart and communities
of faith struggle with forgiveness and justice in this incredible true
story.
LITTLE HOPE WAS ARSON is a feature length documentary produced by the Collaborate & Goodnight
Smoke.
And a classic favorite Just in time for Christmas
Meet Me in St. Louis
Nov. 28 at 7 p.m.
Tickets are $7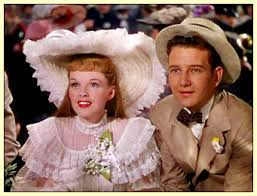 Set
in St. Louis 1903, the well-off Smith family has four beautiful
daughters, including Esther and little Tootie. 17-year old Esther has
fallen in love with the boy next door who has just moved in, John. He
however barely notices her at first. The family is shocked when Mr.
Smith reveals that he has been transferred to a nice position in New
York, which means that the family has to leave St. Louis and the St.
Louis Fair. Starring Judy Garland and Margaret O'Brien. Includes the
debut of "The Trolley Song" and "Have Yourself a Merry Little
Christmas".
Ready for A Run??

Eighth Annual Bambi Run

November 15 8A.M. 5K Fun Run and Walk. Run as if your life depended on it and
support your Parks Department's programs. Sponsorships available. New
twist and turns could be in store. This is our eighth year for the race and we plan to have a great turn out.
Cost
is $15/person. Includes a T-shirt to the first 200 to pre-register and
medals will be awarded in youth and adult age divisions. Faulkner Park

410 W Cumberland Rd
Tyler, TX 75702

For questions…


903-531-1377
Jeanne Robertson
November 15 7:30 pm
Turning 70 years young this year, JEANNE ROBERTSON charms audiences with
her hilarious and spot-on observations about life. This former Miss
North Carolina stands six feet tall and possesses an infectious
personality, lots of heart, and an uplifting sense of humor. Popular
anecdotes like "Don't Go to Vegas Without A Baptist," "Don't Bungee Jump
Naked," and "Don't Send a Man to the Grocery Store" are just a few of
the hysterical stories that are sure to give you a funny reminder of
someone you know. Her witty depiction of everyday situations will have
you rolling in the aisles!
Cowan Center
3900 University Blvd.
Tyler, Texas 75701
For questions…


cowan@uttyler.edu

903 566-7424
Theatre TJC's Elektra
Written
and directed by TJC Faculty Denise
Weatherly-Green
Taken
from the works by Aeschylus, Sophocles, & Euripides
Through
her long years of powerless rage against her mother and stepfather, who
murdered her father, King Agamemnon, Elektra has been sustained only by the
belief that her brother Orestes will one day return to help her avenge their
father's death. But further grief awaits her before that day can be fulfilled.
November
19-23
Where:
Jean Browne Theatre
Wednesday
through Saturday performances @ 7:30 p.m. Sunday matinee at 2:00 P. M.
Price:
Tickets are $10 for adults, $5 for seniors and students.
Box Office:
903-510-2212
Theatre
TJC box office opens Wednesday, November 12. Box office hours are 10 a.m. – 6
p.m. weekdays only throughout the run of performances.For questions…


dcra@tjc.edu

903-510-2678

903-510-2483 Then
November 20 at 7:30pm
Yuja Wang & Leonidas Kavakos
Twenty-seven year old pianist YUJA WANG
is widely recognized as one of
the most important artists of her generation. Lauded for her controlled,
prodigious technique, she has been praised for her authority over the
most complex technical demands of the repertoire. LEONIDAS KAVAKOS is
renowned across the world as a violinist and artist of rare quality,
known at the highest level for his virtuosity, superb musicianship and
the integrity of his playing. Together, YUJA & LEONIDAS have toured
the globe spreading the passion for classical mastery and expanding
musical horizons. These two superb musicians have collaborated with
almost every major conductor and esteemed orchestra in the world.
Witness as these two virtuosos unite in harmony as they perform the
great violin and piano sonatas of Brahms. For questions…


cowan@uttyler.edu

903 566-7424
Wow another Run on November 22 at 9 AM
Cold Turkey Fun Run, 5K & Sprint Championship
Next Step Community
Solutions, an East Texas 501(c) 3 nonprofit, is holding its inaugural
Cold
Turkey Fun Run, 5K and Sprint Championship in downtown Tyler on Nov. 22.
The 5K will start at 9 a.m., the sprint championship will start at
9:30 a.m., and the 1-mile fun run will start at 10 a.m. Day-of
registration
will be held from 7 to 8:30 a.m.
All
ages are welcome to participate in the Cold Turkey Run.
Next Step requests that runners under the age
of 12 register for the 1-mile fun run. Awards will be given to the top male and
female finishers in each age group. Chip timing technology will be used

for the
5K.
The event is designed to
help fund resources and education related to substance abuse prevention
programs for East Texas youth.
Downtown Tyler Square
Tyler, TX 75701For questions…


brandon.davidson@nextstepcsi.com

903-939-9010
Then a great really fun kickoff to Christmas
Christmas in the Village – BVT
Hosted by the Breckenridge Village Ladies Auxiliary & Staff. Join
the BVT Residents & Staff to
Welcome
the Christmas season! Come for Games, Food, Music, Christmas Shopping,
Live Nativity Scene, Photos with Camel, Lighting of the Village and
more! November 22, 2014 from 2pm-6pm.
Let me tell you-towards the middle of November we will have some spectacular fall colors in the area! You need to come and just drive around. The leaves are so great! We can direct you to the best roads and "spots".
Then the weekend after Thanksgiving is Canton First Monday weekend!! Can you believe that?
So we have shopping, plays , movies, entertainers, music and even more that we did not even have time to mention!!
Come see us at The Rosevine Inn bed and Breakfast and stay a night or longer and enjoy all East Texas has to offer– because after all
Fires burn nightly and breakfast is served daily !!
Until next time Innkeeper Becca signing off