Innkeeper
Rose Vine Inn Bed & Breakfast
Hope everyone had the best Thanksgiving ever! Did you eat too much? The weekend after the big Turkey Day is Canton's First Monday Trade Days! Christmas will come quick this year-less than 30 days after Thanksgiving-so lets see what we can do in that time period-
What is Christmas without

You will see me there!
Might find some great buys here
Creative Careers Extravaganza
Dec 5 and 6 starting at 9 am
Please come and visit with the artists and craftsmen in support of local talent, while getting a jump on Holiday shopping.
East Texas Center for Independent Living
4713 Troup Hwy
Tyler, Texas 75684


For questions…


(903) 581-7542
Jazz at Lincoln
Center Orchestra
with Wynton Marsalis
Witness the world famous big band that jazzed up the globe – jazz it up at the Cowan Center this holiday season!
Tuesday, December 9 (7:30 PM)
Tickets as low as $37.
Seventh Annual Victorian Christmas at the Goodman
Dec 11 4PM
A must see this season is the Goodman Museum spruced up in beautiful
holiday splendor! Take a nostalgic trip back to Christmases of long
ago, and join us as we celebrate A Victorian Christmas open house at the
1859 Goodman-LeGrand House & Museum. Steep yourself in old
fashioned Christmas traditions, as you tour this 155 year-old Tyler
historic landmark delightfully decorated for the holidays. You will be
greeted by our Christmas Belles as you enter the mansion. Meet the
Goodman family and friends, wonderfully portrayed by costumed
re-enactors. See and hear the carolers in costume singing traditional
Christmas carols "A cappella" for your entertainment. Listen to the
violins and harp playing in the Gold Room formal parlor. Savor
complimentary vintage treats under the grand porches such as hot
wassail, gingerbread cookies, shortbread scones and holiday punch, after
touring this lovely old southern home and estate. Step back in time and
experience the joy of riding in a vintage horse-drawn carriage with
bells, which begins each trip down Broadway Avenue in front of the
Goodman home, and it's provided by Farm Valley Carriages (small fee).
This
open house is part of the Downtown Tyler Museums Alliance Holiday
celebration, where other downtown museums join together to celebrate the
season at the same time. Join us, and let the atmosphere and spirit of
Christmases celebrated in days long ago, help make this Christmas season
come alive again in your heart!
Ninth Annual Holiday In The Park
and Bazaar

The "SNOW" is coming once again and there will be plenty of it.
Back by popular demand, the snow hill will have two lanes and a snow
play area. On Friday night, a local dance school will perform at
7
pm in the amphitheater and the snow play area is from 4 to 8 pm. Also,
entertainment will be provided throughout the day on Saturday, Dec. 13
as well as the arts and crafts bazaar from 10 am to 5 pm. New activities
will be added this year so watch for our flyer!! Concessions and
other vendor participation will be provided throughout the park.
Volunteers are needed and sponsorship packages are available.
Snow play is free and the Kid's Zone and concessions are provided for a fee.
Now showing at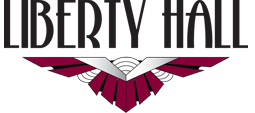 Of Course!!
A Christmas Story
Dec. 4 at 7 p.m.
Tickets are $7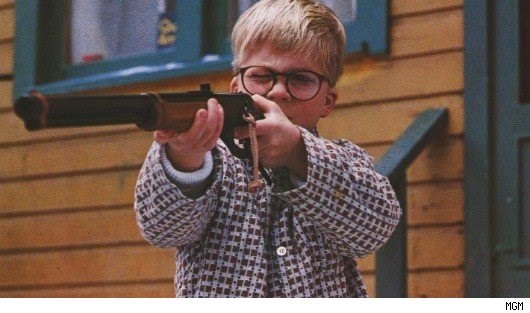 Ralphie has to convince his parents, his teacher, and Santa that a Red Ryder B.B. gun really is the perfect gift for Christmas.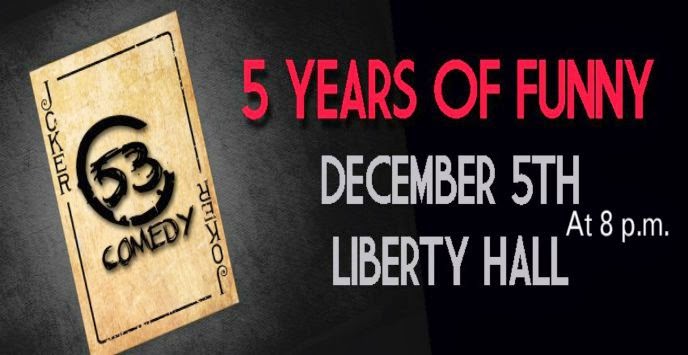 n 2009 Aaron Smith
met Jamey Whitley in an acting class on the campus of The University of
Texas at Tyler. Both were just trying to survive college while trying to
figure out life. They quickly became friends – both were interested in
theater but the program at UTT had recently disbanded. They started
"Patriot Act" a student organization devoted to raising theater
awareness on campus. This is where the art of improv comedy in their
lives began. They instantly found a love and a desire to start their own
troupe. Since then they have been performing all over East Texas and
the Metroplex.
Card 53 Comedy
started, has grown and now 5 years old both physically and mentally!!!
Come and celebrate this milestone birthday with an all new show of
"Make-em Ups" based off our talented and clever audience suggestions.
Starring
Aaron "Smitty" Smith
Jamey Whitley
Brad Johnson
R. J. Norman
Erfan Vafaie
Jason Folks
Steve Hargrave
And Austin Day
Can't leave this one out!
White Christmas
Dec. 11 at 7 p.m.
Tickets are $7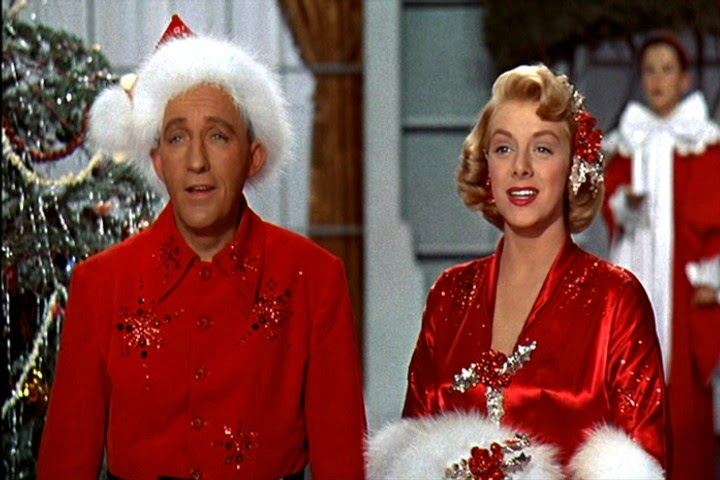 A
successful song-and-dance team become romantically involved with a
sister act and team up to save the failing Vermont inn of their former
commanding general.
If you missed the one last weekend
or just want to see it again!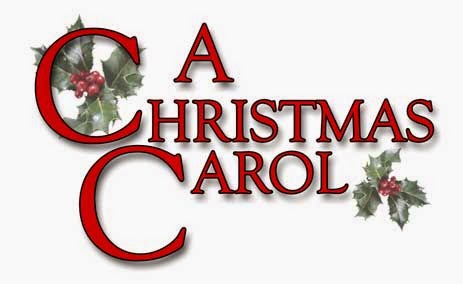 Texas Shakespeare Festival A Christmas Carol
Dec. 12 at 7:30 p.m.
Dec. 13 at 7:30 p.m.
Dec. 14 at 2:00 p.m.
Tickets are $30- $15
VIP Boxes are $150
Scrooge is coming to Liberty Hall!
The Texas Shakespeare Festival is pleased to announce a unique holiday production of Charles Dickens' world-famous story, A Christmas Carol coming to Liberty Hall. This radio play
version will be presented as an on-air radio show featuring TSF actors,
live sound effects and music (along the lines of "A Prairie Home
Companion"), and will be re-broadcast on QXFM radio.
Liberty Hall originally a movie house built in 1936 is the perfect location and the hub of Tyler's Arts & Culture District.
Don't miss this production that will surely get you in the holiday spirit!
Then Of Course!!
It's A Wonderful Life
Dec. 18 at 7 p.m.
Tickets are $7
An
angel helps a compassionate but despairingly frustrated businessman by
showing what life would have been like if he never existed.
That's all this month at the Liberty-Stay tuned for January It's ELVIS!!
How about cutting your very own live tree!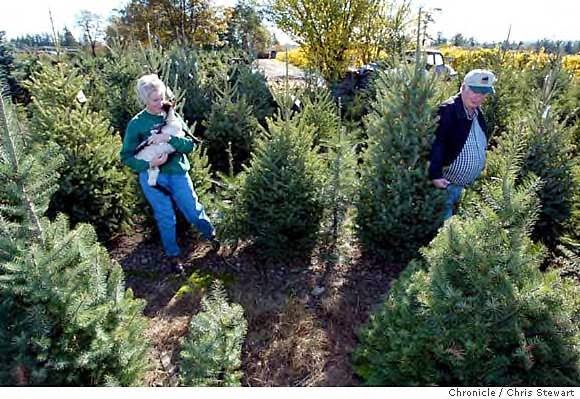 And find some great farms close to the Rosevine Inn Bed and Breakfast and Extended stay Suites!!
We will try to post next right after Christmas-
Canton in January is the 1,2,and 3 of January-so make your plans now!!
But do not forget the reason for the season!