Innkeeper
Rose Vine Inn Bed & Breakfast


Mother's Day is almost here! Hope you can let your mom know how much she
is appreciated and loved. Hey! How about a wonderful stay at The
Rosevine Inn Bed and Breakfast! We have gift certificates available for
any amount! May also means graduation for many-our place is a great
place for your out of town family to enjoy when attending a ceremony.
There is always lots to do here or just rest and relax at the Inn. It is
up to you. This month we are going to feature fun things to do in the
area. We will talk about some of the summer camps, so you make your
plans now to stay with us when dropping off or picking up your campers!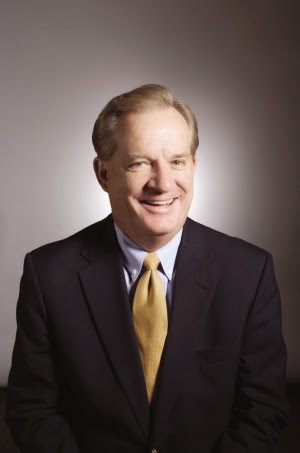 Let's start with the Liberty Theatre in downtown Tyler. They always have fun events, speakers, movies, etc. We usually feature the happenings there in every blog!
TX Speaker Series Presents Peter Roussel
May 7 at 7 p.m. Tickets are $15 online and $18 at the door
This is Peter Roussel. He currently live in Houston, Texas. He formerly lived in Washington, DC where I spent 1981 – 1987 serving in the White House as a Special Assistant and Deputy Press Secretary to President Reagan. Prior to that, he first came to Washington as Press Secretary to a then-Congressman from Houston named George Bush and served as his Press Secretary when he was in Congress, when he ran for Senate in 1970; and when he was US Ambassador to the United Nations. Later he had my first tour of duty under President Ford from 1974 – 1976.
One of my favs!
Terms of Endearment (1983)
Aurora
and Emma are mother and daughter who march to different drummers.
Beginning with Emma's marriage to a weak man, Aurora works hard to
control her daughter throughout her life. The movie covers several years
of their lives as each finds different reasons to go on living and find
joy. Aurora's interludes with Garrett Breedlove, retired astronaut and
next door neighbor are quite striking. In the end, different people show
their love in very different ways.
May 14 at 7 p.m. Tickets are $7 online or at the door starting at 6 p.m.
Imitation of Life (1959)
May 21 at 7 p.m. Tickets are $7 online or at the door starting at 6 p.m.
Aspiring actress Lora Meredith meets Annie Johnson a homeless black woman at Coney Island and soon they share a tiny apartment. Each woman has an intolerable daughter, though Annie's little girl Sarah Jane, is by far the worse. Neurotic and obnoxious, Sarah Jane doesn't like being black; since she's light-skinned, she spends the rest of the film passing as white, much to her mother's heartache and shame. Lora, meanwhile, virtually ignores her own daughter in a single-minded quest for stardom.
Mildred Pierce (1945)
May 28 at 7 p.m. Tickets are $7 online or at the door starting at 6 p.m.
Mildred Pierce dotes on her daughters while husband Bert looks to Maggie Binderhof for affection. They separate leaving Mildred to raise the girls on her own. Elder daughter Veda goads her mother about their lack of money and in response Mildred proposes opening a small restaurant. Realtor Wally Fay advises her while making numerous rebuffed passes and introduces her to Monte Baragon whose property becomes the first of a chain of restaurants. Mildred has an affair with Monte. Meanwhile, money-hungry Veda pretends to be pregnant by wealthy Ted Forrester in order to bilk his family of $10,000. Mildred tears up the check, is slapped by Veda, and orders her daughter to leave. After time away, Mildred returns to find Veda singing in a cheap club. Veda will return only if Mildred promises luxury, so Mildred agrees to marry Monte in exchange for a third of her businesses. It soon becomes clear that something is going on between Veda and Monte. Mildred learns of this only after Monte has sold…
New York, Texas Zip Line Adventures
Leave your fears behind…………..
as you experience the thrill of a lifetime at New York, Texas ZipLine Adventures. You will be on a guided adventure tour with 6 ziplines topped off with
some of the most breathtaking 30-plus mile views of the East Texas Countryside. Your zipline adventure will
take you soaring through towering pines, hardwoods and high above the rocky hillside of one of the highest elevations in East Texas.
New York, Texas ZipLine Adventures is located in the New York Community just 15-20 minutes east of Athens where the East Texas Hill Country begins. Along with your ZipLine Tour, enjoy the wildlife and learn about the local ecology or just relax in a beautiful, peaceful, private setting. We are definately in the country, so enjoy your travel to some of the most scenic landscape in all of TEXAS!
New York, Texas ZipLine Adventures is located in the New York Community at Shultz Mountain Ranch. The 1910 Historical Home was relocated from nearby Jacksonville, Texas in 2001 by the owners, Charles & Connie Shultz. The home has been restored to its present condition and is occupied by the Shultz family. The homesite has breathtaking panoramic views and abundant wildlife and sits atop the highest elevation in east Texas.
The Shultz's have 3 grown children, Chad, Carson & Carley and now the newest family member, Case Shultz who was born in Dec. 2011. And who could forget Winston, the families boxer dog who loves to greet everyone who visits and he just might tag along on an occasional zipline tour. Nature was left undisturbed as much as possible to enhance an adventure tour of a lifetime. Each guest has the opportunity to experience the natural beauty of the steep, rocky hillside while zipping through the tree tops.
For more information click here http://www.goziptexas.com
Or call 903-681-3791 It is so much fun! The second photo is our niece Carly Wright!!
Come join us for an unforgettable dinner and experience. From
4-6:30, shop with some unique and amazing vendors. Dinner will be
served at 6:30. Then get ready for an event unlike any other. Designed
with women in mind, you'll laugh till the tears roll and then be
profoundly inspired by women who will share their own stories. You will
leave encouraged and with a fresh perspective.
Tickets are $8 More info click here http://tothemoonmom.com/
Tyler Municipal Rose Garden
Established in 1952, the Tyler Municipal Rose Garden is the nation's largest rose garden, spanning 14 acres.
The gardens include over 38,000 rose bushes and over 600 different varieties, as well as reflecting pools,
walkways and fountains. It was listed in 2011 in Livability.com's top 10 most inspiring gardens in the
USA.
The gardens are a popular destination for both local residents and for visitors, and offer a diversity of photographic opportunities.
They are the location for numerous wedding photo shoots, school group photos, parties, reunions and professional photography as well.
It is one of 24 All American Rose Selection (AARS) test gardens in the country, and also includes a unique Idea Garden created and maintained by the Smith County Master Gardeners.
This is the time of year to visit the gardens. The weather is great and the roses are in their first bloom!! Rosevine Inn is only 1 mile from the garden, too.
Tyler State Park
Tyler State Park is a state park north of Tyler, Texas.
It is 985.5 acres in Smith County, north of Tyler. The park
includes a 64-acre lake. The land was deeded by private owners
in 1934 and 1935; original improvements were made by the Civilian
Conservation Corps (CCC). The park opened in 1939.
Activities include picnicking; camping; boating (motors allowed –
5 mph (8.0 km/h) speed limit); boat rentals; fishing; birding; hiking;
mountain biking; lake swimming (in unsupervised swimming area); and
nature study. Need more info click below
http://tpwd.texas.gov/state-parks/tyler
There are great shops and music most every night! Here's a few other things happening in May!
Some, by far not all, of the summer camps in the area
This isn't just any old summer camp! This is Pine Cove Christian Camps
located near both Tyler, Texas and Columbus, Texas. Pine Cove, one of
the most renowned Texas summer camps, gives you the chance to
experience
the great outdoors along with the comfort of quality facilities! Pine
Cove's Youth Camps, Family Camps, and Day Camps offer crazy theme nights
and fun activities such as paintball, wakeboarding, horses, and ropes
courses, but our ultimate desire and hope is for people's lives to be
transformed through the love of Jesus. Our staff desire to build
relationships with each camper and challenge them to grow intimately in
his/her walk with the Lord. What better way to spend a week or two of
your summer? for more info call 877-474-6326
PO Box 9055
Tyler, TX 75711 or click here http://www.pinecove.com/summer-
Welcome to Sky Ranch
In 1955 Sky Ranch opened its gates
for the first time to let campers come and experience our
signature
program of fun, fellowship and discipleship. Starting with only 66
campers, Sky Ranch had already begun to fulfill the Brewers' dream of
becoming a haven for kids to grow and learn separated from the worries
of everyday life. As summers passed, the Sky Ranch program continued to
influence the lives of children and soon became a tradition for families
across Texas. In 1975, to better accommodate demand, Sky Ranch moved
from its original location in Denton, TX, to its current location in
Van, TX. To this day, Sky Ranch continues the legacy of
Mel and Winkie Brewer by providing programs that enrich lives and build
solid Christian character. Now holding facilities in
three states –
Texas, Colorado and Oklahoma, Sky Ranch serves 60,000 individuals every
year! In following our foundation of excellence, Sky Ranch strives to
provide ministry opportunities for the whole family. From children's
summer programs, SkyMoms ministry to mothers, family camps, school
programs, retreat services, and more, Sky Ranch desires to be
instrumental in the development of your family and the body of Christ as
a whole. Although Mel and Winkie have gone to be with Jesus, their God
vision lives on in the hearts of many and continues to impact lives for
eternity. Mel continued to "tell the story" to all counselors during
staff training until he left earth at 91 years old. For more info click http://skyranch.org/
Welcome to Gilmont's Summer Camp