Innkeeper
Rose Vine Inn Bed & Breakfast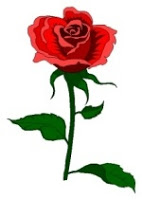 October is here!! We have a cool front coming in and we are so happy for the cooler weather!! So much happening this month-besides what we talked about in the last blog. The big event in
Tyler in October is the Texas Rose Festival. It is always the 3rd weekend in October.
A parade, a queen's tea, a coronation,  rose tours, rose show and much more!!
Lets get started on things going on around town!!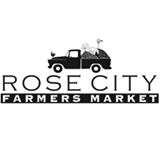 Every Saturday Morning 8-12
 Rose City Farmer's Market is open every Saturday through November, 8am-12pm, located in Juls Restaurant parking area.
Saturday's
market offers fresh local produce, baked goods, arts & crafts,
soaps, yoga on the patio, educational events, live entertainment and
more.
SNAP benefits accepted and eligible WIC participants
receive $30 in FREE produce! Come out and be a part of our fabulous
community.
https://www.facebook.com/rosecityfarmersmarket?fref=ts
First Tuesday in the Gardens
1ST TUESDAY IN THE GARDENS with SMITH COUNTY MASTER GARDENERSIDEA garden located in the Tyler Rose Garden  420 Rose Park Dr Tyler TX 75702
Free and open to the public
12:00 PM
An
informative lecture covering seasonal gardening topics – Held on the
patio of the IDEA garden, the program begins at noon. The lecture is
approximately 30 minutes with a Q&A session following. Seating is
limited; please bring a chair for you comfort. In case of inclement
weather, program will be held in Rose Garden Center. For more
information http://txmg.org/smith/coming-events/ or 903-590-2980   OCTOBER 6   Bulbs-Easy Spring Color Starts Now   NOVEMBER 3  Providing Winter Care for Wildlife     
And the next week
October 10, 2015 – Fall Conference & Bulb/Plant Sale
Each year the Smith County Master Gardeners offer a gardening
conference at Harvey Hall, followed by a bulb sale where, in addition to
bulbs, a lot of other interesting plants, shrubs and trees are offered .

This
year's featured speaker is Skip Richter,  Harris County Extension Agent
– Horticulture. The subject of his presentation will be "Building Soil
& Controlling Pests Nature's Way".
Click 2015 Bulbs and More for
complete of plants and bulbs available at the sale. Please note that
you can click links within the list for a picture of the plant or bulb
you have clicked.
Registration 8:30 a.m. Conference 9 a.m.  Sale time 11 a.m. to 1 p.m. The event is free and open to the public.
Movies in the Park: Frozen
Bring a blanket and enjoy the show!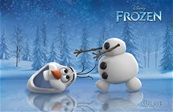 FREE!
October 9
"Frozen"
Rated PG
7:30pm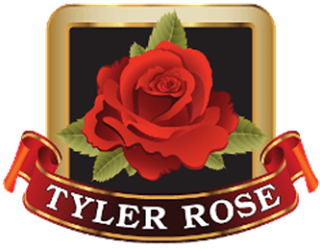 The Tyler Rose Marathon and Half-Marathon begins and ends at the Tyler Rose Garden October 11
For more info click here http://www.tylermarathon.com/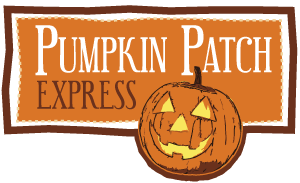 Pumpkin Patch Express
Saturday and Sunday – 11 a.m. & 2:30 p.m. October 3-4, 10-11, 17-18, 24-25, 31
Friday Evenings -6 p.m. October 16, 23, 30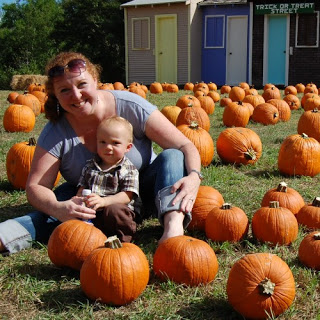 The Pumpkin Patch Express runs every Saturday and
Sunday from the Rusk Depot during the month of October and new for this
year there are three evening runs on October 16, 23 & 30, departing
the Rusk Depot at 6 p.m. Children (ages 2-12) can pick up their own
pumpkin from the pumpkin patch, visit Trick or Treat Street, and enjoy a
hayride, games, live entertainment and more! Kids don't forget to wear
your costumes! Lunches are not included for this event but a food vendor
will be available at the pumpkin patch.
*No wheelchair accommodations available for this ride.
Fare
Standard: Adult $25 | Child(ages 2-12) $15 – Non-climate controlled car with bench seating
Lone Star: Adult $45 | Child(ages 2-12) $25 – Climate controlled car w/attendant and covered tables and seating
Heads UP on this one–Plan ahead!!
Fall Foliage Brunch Train
Sunday, November 8, 2015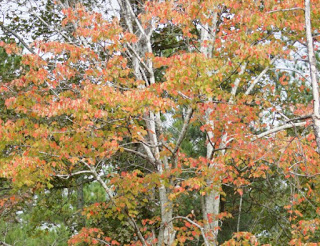 10:15 a.m.
This is the last blast for the regular season before the Polar
Express Train Ride Begins. The first cold snap triggers the changing of
the seasons in the East Texas Forest country. The Fall Foliage Brunch
Train is designed to give nature lovers the best opportunity to view
this annual show close-up. This train departs from the Palestine Depot
at 10:15 a.m. and returns to the depot approximately 2:45 p.m.
Reservations must be booked by 5 p.m. Wednesday the 4th.
Due to the configuration of our passenger cars, most seating for
our meal trains is at four-top tables. Customers will likely be seated
with other people unless they purchase tickets in quantities of four.
Menu
Fares
Appetizer: Chocolate granola parfait
Entrée's (choose one): Almond crusted French toast or breakfast casserole w/ veggies
Pastries: apple or peach
Beverages:
Orange juice, coffee, tea or water
Bloody Mary's and Mimosa's available for purchase by the glass. $7.00 each.
 website https://www.texasstaterr.com/ride/fall-foliage-brunch-train/ 
Theatre TJC season opens with 'Anne of the Thousand Days'
Published Friday, 25th September 2015
Theatre TJC opens its 2015-16 season with Maxwell Anderson's Tony Award-winning historical drama, "Anne of the Thousand Days."
In the hours before her execution, Anne
Boleyn reflects on the tumultuous thousand days during which she met,
married, loved, hated, and was ultimately beheaded by her husband, King
Henry VIII. It is a drama about two violent, willful people who act on
each other without mercy and set against the well-known historical
background of the court of Henry VIII of England.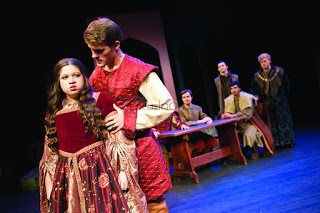 A grand drama of love, deceit and murder, "Anne of the Thousand
Days" brings these most famous of Tudor characters vividly to life.
Performances are 7:30 p.m. Wednesday-Saturday, Oct. 7-10, and 2
p.m. Sunday, Oct. 11, in Jean Browne Theatre in Wise Cultural Arts on
the Tyler Junior College main campus.
Tickets are $10 for adults and $5 for seniors and students.
Admission is free with a valid TJC ID. The TJC Box Office opens
Wednesday, Sept. 30, and box office hours 10 a.m.-6 p.m. Monday-Friday.
For reservations, call the box office at 903-510-2212.
The play is under the direction of Denise Weatherly-Green, TJC theater professor.
Cast members and their hometowns are: Anne Boleyn, played by
Jennie-Dee Guys, Chapel Hill; Elizabeth Boleyn, by Britney Wallace,
Troup; Mary Boleyn, by Ashley Oxford, Whitehouse; Jane Seymour, by Molly
Jasper, Gladewater; Madge Shelton, by Collette Williams, Rusk; Baby
Elizabeth, by Rowyn and Ryder Marler; Toddler Elizabeth, by Qwynnen
Davis; Henry VIII, by Douglas Lake, Bullard; Cardinal Wolsey, by Jacob
Taylor, Tatum; Thomas Boleyn, by A.J. Howell, Lindale; Henry Norris, by
Cameron Davis, Lindale; Mark Smeaton, by Walker Delk, Tyler; Duke of
Norfolk, by Noah Shelton, Van; Lord Percy/Bailiff, by Jodeci Jenkins,
Van; Sir Thomas More, by Gerardo Carreon, Gilmer; Bishop Fisher/Servant,
by William Harrison, Gilmer; John Houghton/Servant, by Shane Alverson,
Hallsville; Thomas Cromwell, by Skyler Walker, Athens; Musician, by Sly
Blankenship, Kemp; Servant, Bradon McQueen, Mount Vernon; and Servant,
by Patrick Bassham, Whitehouse.
For more on TJC arts events, to go www.tjc.edu/PerformingArts.
Author: Elise Mullinix

Texas Rose Festival History
The beauty and elegance of the Texas Rose Festival
The festival is a celebration of the
rose industry that thrives in Tyler. Seven Tyler-area companies
process and distribute several million roses each year, making the
city deserving of its "Rose Capital" title. About 75% of all roses in
the country are handled in Tyler.
The first Tyler Rose Festival
was organized by Tyler Garden Club members, local rose growers and
the Chamber of Commerce in October 1933 to showcase the importance of
the rose industry to Tyler.
The theme of the event was "Festival
Fairyland", and included a parade, rose queen's coronation and a rose
show. The first festival was a success, and the decision was made to
continue the event, and the 1934 festival had as its theme "A Garden in
Venice".
The annual event was renamed the Texas Rose Festival during the Texas Centennial in 1936.
2015 Texas Rose Festival Schedule of Events
Shown below are highlights of the many events scheduled for the 2014 festival. NOTE: Dates and times are preliminary, not official … contact the Rose Festival for details.
October 15
10:00 am
Ribbon Cutting
Tyler Rose Garden Center
October 15
10:30 am
Morning Prayer Service
Tyler Rose Garden Center
October 15
7:00 pm
Kickoff Concert
Bergfeld Park
October 16

11:15 am

Men's Luncheon
Villa di Felcita
October 16
11:30 am
Ladies' Luncheon
CrossWalk Conference Center at Green Acres Baptist Church
October 16
7:00 pm
Coronation of Queen
Cowan Center at the UT-Tyler
October 17
9:00 am
Rose Parade
Free parade viewing along route, seats available on west side of Trinity Mother Frances Rose Stadium
October 17
1:00-3:00 p.m.
Queen's Tea
Tyler Rose Garden, Queen's Court
In addition to the coronation and
parade, an arts and crafts fair, floral shows, garden tours, and many
more activities attract thousands of visitors annually to
Tyler for this spectacular event. The annual rose show is free and open
to the public.
For more detailed information about
events, schedules, locations, and tickets, we recommend a visit the
official website of the Texas Rose Festival.
 2015 Rose Festival Arts and Crafts Fair
October 17 and 18th-Bergfeld Park
We invite you to enjoy the great outdoors at our 17th Annual Rose
Festival Arts and Crafts Fair. Only "handcrafted items" will be sold
including: clothing, jewelry, candles, paintings, decorative items and
more.  Enjoy the entertainment during the day and a concert at 4 p.m. in
the amphitheater on Saturday.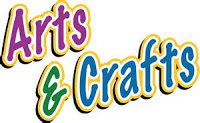 Free to the public.  Kids Zone and concessions available for a fee throughout the event.
For more information (or if you are interested in participating in this
event) contact Debbie Isham, special events/recreation manager.
  Other Happenings the same weekend!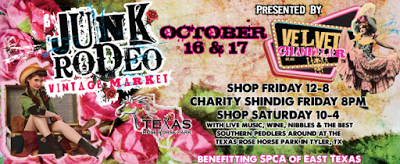 Velvet Chandelier
presents the 3rd biannual JUNK RODEO FALL INDOOR & OUTDOOR VINTAGE
MARKET & SHINDIG on October 16-17, 2015 at the INDOOR Arena at the Texas Rose Horse Park in Tyler, Texas.
We've moved this thing INDOORS (outdoor concreted spots are also
available), and we invite you to Shop FRIDAY 11-7 with the most amazin',
trailblazin' southern peddlers while you enjoy wine, food truck
nibbles, music, a charity reloved pet walk and more. Then, gussy up on FRIDAY AT 7PM for our charity
shindig and silent auction with live entertainment and wine in the
BEAUTIFUL Western Cantina overlooking the arena benefitting a local animal charity. Then, shop all over
again on SATURDAY from 10-4pm!
JUNK RODEO welcomes peddlers of funky junk, junktiques, antiques, reloved items, hand
crafted items, clothing and accessories, jewelry, home goods, repainted
furniture, vintage items and more. If it's unique, it's welcome!website i
Loretta Lynn In Concert
in Tyler
 October 16, 2015    Friday   8:00 PM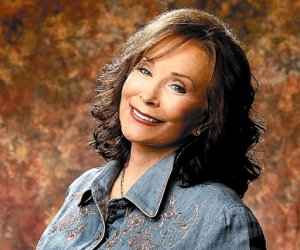 Caldwell Auditorium    301 South College      Tyler, Texas 75702
For fifty years now, Loretta has fashioned a body of work as
artistically and commercially successful-and as culturally
significant-as any female performer you'd care to name. Her music has
confronted many of the major social issues of her time, and her life
story is a rags-to-riches tale familiar to pop, rock and country fans
alike. The Coal Miner's Daughter-the tag refers to a hit single, an
album, a best-selling autobiography, an Oscar-winning film, and to Lynn
herself-has journeyed from the poverty of the Kentucky hills to
Nashville super-stardom to her current status as an honest-to-goodness
American icon.
info http://eventful.com/tyler/events/loretta-lynn-concert-/E0-001-084691702-2
Tyler's Old Rose Open House at the Goodman
October 17 at 10 am
 The 1859 Goodman – LeGrand House & Museum is indeed Tyler's Old
Rose! Celebrate the Rose
Season and come see where the Texas Rose
Festival Parade route first began. You will be greeted by our Rose
Belles, and other delightfully costumed re-enactors representing days
gone by. A rose bedecked horse and carriage will be on hand for a
wonderful ride up Broadway to the square and back, provided by Farm
Valley Carriages (small fee). Also, complimentary refreshments,
historical presentations by Sallie Goodman LeGrand (re-enactor), vintage
music by costumed musicians, and tours inside the historic Goodman home
will all be available for your enjoyment.
 Fly fishing made easy at Tyler State Park
Oct 17 10 to noon
 Fall weather is almost here, and we will finally be able step outside without breaking a sweat. Maybe you're into outdoor activities and you're looking for ways to get the family involved? Here
you go.  Tyler Parks and Recreation has some events coming up that might be great father-son and father-daughter moments.The Outdoor Adventure Series includes hiking, biking, fly fishing and orienteering, and it's all free thanks to a grant from the Texas Parks and Wildlife Department.Now, what is orienteering? It's is finding your way with navigation. Orienteering means you're using a map and compass to move from point to point in what's usually unfamiliar terrain.It's gaining popularity all over the country, and there's a chance to try your hand at it — or compass at it —  in Tyler. Or maybe fly fishing is your thing? There's a competition next Saturday that you might want to get the kids involved in, and watch them have better luck than the rest of us.  INFO http://classicrock961.com/tyler-offers-chances-to-get-the-kids-into-fly-fishing/
Caps for Sale: The Musical
75th Anniversary World Premiere
Adapted from the books by Esphyr Slobodkina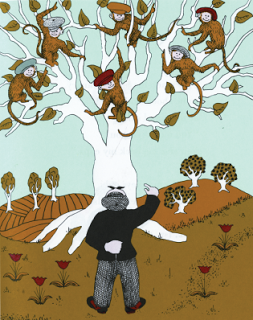 Adapted for the stage by Ann Marie Mulhearn Sayer and Michael J. Bobbitt
Music and Lyrics by William Yanesh
Thursday,
October 22, 2015
9:30 AM & 12:30 PM
ARTS IN EDUCATION FOR SCHOOLS
Monkey business! "Caps! Caps for sale! Fifty cents a cap!" The peddler
has a huge stack of caps, balanced carefully on top of his head — brown
caps, blue caps, gray caps, and red caps. Unfortunately, no one wants to
buy a cap. So the peddler goes for a walk in the country and takes a
nap under a shady tree. When he wakes up, the caps are gone — all except
his own checked one! Where could his caps have gone? And how will he
ever get them back? Celebrating the 75th Anniversary of this favorite
book, this new musical will enchant lower elementary children!
 Showing at
Bubblemania!
October 23rd, 2015 – 5:30 p.m., 7:00 p.m., and 8:00 p.m.
October 24th, 2015 – 11:00 a.m., 1:00 p.m., and 4:30 p.m.
 Witness the unique combination of science, art, and comedy in Casey
Carle's stage show BubbleMania! Learn how bubbles form, why they're
spherical, how to make a cube bubble and the science of bubble bursting –
each topic related to the physical laws of the natural world.
Carle
is a trained actor who debuted BubbleMania in 1990. Carle has served as
a consultant on soap bubble routines for Cirque du Soleil and has been
featured on The Discovery Channel. He regularly performs across the
United States and has traveled to Singapore, Mexico, and Japan to
present BubbleMania    Info http://www.tjc.edu/cesse/exhibits
At the Tyler Civic Theatre
 Performance Dates
Fri, Oct 23 at 7:30pmSat, Oct 24 at 7:30pmSun, Oct 25 at 2:30pmThu, Oct 29 at 7:30pmFri, Oct 30 at 7:30pmSun, Nov 1 at 2:30pm
 Here's a stylish and witty suspense play that was first seen as a 1979
made for TV movie. It originally starred Hal Holbrook, Katherine Ross
and Barry Bostwick. It combines twists and turns and delivers what
mystery fans love most—taut suspense with an ingenious plot. Arthur
Sinclair is a successful world-famous mentalist in the tradition of
Dunninger. His beautiful and much younger wife Allison plots his murder
for the commonest of all motives—greed. She enlists the aid of a
struggling young actor. Her foolproof murder plan cannot possibly
misfire as it's too skillfully inventive—or is it? After all, Arthur (as
everyone knows) has psychic gifts. But does he? Once the killing scheme
is set in motion, the plot begins to evolve into a maze of confusion.
Nothing is as it seems. Is mind reading possible? Can the future be
foretold? Just when the audience thinks they know what will happen next,
there is another unexpected turn to complicate matters. The mystery
builds to an exciting climax. Surprise ending? Oh Yeah!!!