As promised, I am posting a blog before the 1st of the month. In case you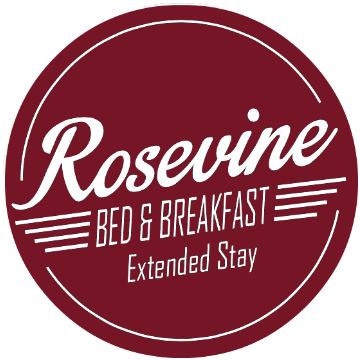 did not notice-we launched our new website in November, 2015-this month and we hope you like it www.rosevine.com is the address if you would like to check it out! Let us know what you think. Our new logo is here.  What do you think?!!
Know you had a great Thanksgiving-visiting with relatives and friends-maybe eating a little too much! Now it is the big countdown to Christmas and the New Year 2016. Visiting Tyler and The Rosevine Inn B&B should be in your plans. Take a day for yourself and come relax and renew with us!  Now let's see what there will be for you to do while you are here!
Christmas Shows at the Dome December 27 through December 23 At Center for Earth and Space Science Education TJC Campus
"Let it Snow" features a new variety of festive classics from Frank Sinatra and Chuck Berry to Burl Ives and Brenda Lee, and includes a stunning multi-media finale by Trans Siberian Orchestra. The soundtrack is visually enhanced with thematic animation, laser imagery, special effects, and all-dome scenery to create a fully immersive holiday experience.
"Mystery of the Christmas Star" deals with one of the most beautiful and mysterious stories ever told – the journey of the Wise Men who visited Christ at his birth. The show takes a sincere and serious look at potential explanations for the Star of Bethlehem. You will be left with a new appreciation for the night sky and the beauty of the starry host above.
http://www.tjc.edu/cesse    For questions…
KLES@tjc.edu
903-510-2312
(903)-510-2312
This month at   The Liberty Theatre  

National Lampoon's Christmas Vacation (1989)
Dec. 3 at 7 p.m.      Tickets are $7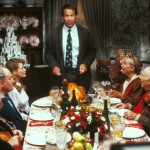 It's Christmas time and the Griswolds are preparing for a family seasonal celebration, but things never run smoothly for Clark, his wife Ellen and their two kids. Clark's continual bad luck is worsened by his obnoxious family guests, but he manages to keep going knowing that his Christmas bonus is due soon.
Gaelic Storm in concert
Dec. 5 at 8 p.m.
Tickets are $30
In partnership with the East Texas Symphony Orchestra Association we present Gaelic Storm in concert. Gaelic Storm has straddled the line between tradition and innovation for nearly two decades. Led by founding members Patrick Murphy and Steve Twigger, the group infuses traditional Celtic music with modern influences, updating the genre for a new generation of fans raised on rock, country and folk. Along the way, the musicians have topped the Billboard World Chart four times, appeared in the blockbuster film "Titanic" (where they performed "Irish Party in Third Class," an unreleased song made available for the first time on Full Irish) and earned a reputation as a hard-touring, genre-bending band "Our audience spans the whole spectrum," Twigger says. "We'll play a rock venue one night, then a performing arts center that might've hosted a ballet performance the night before. We've got hardcore fans who love our energy, Jimmy Buffet fans who love our message, folk fans who love our stories. Everyone can appreciate it, and that's been the secret to our longevity."
The 8th Annual CHANU-KLEZ!
Chanukah & Klezmer Concert
Monday, December 7, 2015 at 7:00 p.m.
Tickets are $10
Rabbi Neal Katz, along with Liberty Hall, is proud to produce the eighth annual Chanukah concert – to be held at a new location – the beautiful Liberty Hall in Downtown Tyler – and it is open to the entire community. The program will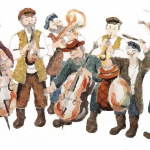 feature Klezmer music – which is the music of Eastern European Jewish life. (Think Fiddler on the Roof music) Additional musical selections will focus on popular Chanukah and other holiday melodies. We have assembled a band of ten of the finest local musicians led by Rabbi Neal Katz. It will be a fun evening of outstanding music, holiday joy, and fellowship.
White Christmas (1954)          
Dec. 10 at 7 p.m.
Tickets are $7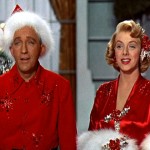 Having left the Army following W.W.II, Bob Wallace and Phil Davis team up to become a top song-and-dance act. Davis plays matchmaker and introduces Wallace to a pair of beautiful sisters (Betty and Judy) who also have a song-and-dance act. When Betty and Judy travel to a Vermont lodge to perform a Christmas show, Wallace and Davis follow, only to find their former commander, General Waverly, as the lodge owner. A series of romantic mix-ups ensue as the performers try to help the General.
Frozen – Sing along (2013)
Dec. 12 at 10 a.m.
Tickets are $7
Come and sing along with this awesome Disney movie!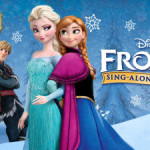 Anna, a fearless optimist, sets off on an epic journey – teaming up with rugged mountain man Kristoff and his loyal reindeer Sven – to find her sister Elsa, whose icy powers have trapped the kingdom of Arendelle in eternal winter. Encountering Everest-like conditions, mystical trolls and a hilarious snowman named Olaf, Anna and Kristoff battle the elements in a race to save the kingdom. From the outside Anna's sister, Elsa looks poised, regal and reserved, but in reality, she lives in fear as she wrestles with a mighty secret-she was born with the power to create ice and snow. It's a beautiful ability, but also extremely dangerous. Haunted by the moment her magic nearly killed her younger sister Anna, Elsa has isolated herself, spending every waking minute trying to suppress her growing powers. Her mounting emotions trigger the magic, accidentally setting off an eternal winter that she can't stop. She fears she's becoming a monster and that no one, not even her sister, can help her.Elsa and Anna will be at the theater after the film to meet and greet and take pictures with anyone who wishes.
"Let it Cho!" with Comedian Henry Cho
Saturday, Dec. 12 at 8 p.m.
Henry's one hour Comedy Central Special, "What's That Clickin Noise?" is currently running  and he can also be heard on Sirrus, XM and Blue Collar Radio. He's also a regular performer at the
Grand Ole Opry.Some of Henry's film credits include Universal's McHale's Navy with Tom Arnold and David Allen Greer; Say It Isn't So with Heather Graham and Sally Field; and Material Girls with Hilary Duff and Angelica Houston produced by Madonna.
Click here to watch!!         https://youtu.be/U7_3xxQXgFs
Henry was the keynote entertainer for The 59th Annual Radio & Television Correspondents' Dinner attended by the Bush Administration and has worked extensively with Vince Gill, Amy Grant, Willie Nelson, Carrie Underwood and many, others. Henry's clean comedy is so versatile that he can headline Vegas and then tour with Michael W. Smith in the same month.
And always a Christmas Favorite!!                                                             It's a Wonderful Life (1946)
Dec. 17 at 7 p.m.
Tickets are $7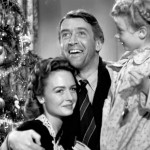 George Bailey has spent his entire life giving of himself to the people of Bedford Falls. He has always longed to travel but never had the opportunity in order to prevent rich skinflint Mr. Potter from taking over the entire town. All that prevents him from doing so is George's modest building and loan company, which was founded by his generous father. But on Christmas Eve, George's Uncle Billy loses the business's $8,000 while intending to deposit it in the bank. Potter finds the misplaced money and hides it from Billy. When the bank examiner discovers the shortage later that night, George realizes that he will be held responsible and sent to jail and the company will collapse, finally allowing Potter to take over the town. Thinking of his wife, their young children, and others he loves will be better off with him dead, he contemplates suicide. But the prayers of his loved ones result in a gentle angel named Clarence coming to earth to help George, with the promise of earning his wings.
Tyler Jaycee's Christmas Parade
The Tyl

er Jaycee's Christmas Parade is scheduled for Thursday, Dec. 3 at 6 p.m. in downtown Tyler. Additionally, the 30th Annual Christmas Tree Lighting Ceremony will be held on the T.B. Butler Fountain Plaza immediately following the parade.
Mingle & Jingle  Dec 4 at 7 PM

Come and take a break from your busy lives and enjoy a evening of friendships, entertainment, a great meal, a unique shopping experience and the all joys the Christmas season brings.
Dinner will be served at 7:15pm,
Fashion show will be at 7:45pm
Entertainment will be throughout the evening.
COST: $15 per person presale, $18 per person at the door                  Altar'd State fashion show
Portion of our proceeds will go to East Texas Autism Network           Centaur Arabian Farms
10271 FM 2813
Tyler, Texas 75762
For questions…
tanya@vintagegrace.net
(903)484-4438
 
Mannheim Steamroller Christmas by Chip Davis
Wednesday,
December 9, 2015
7:30 PM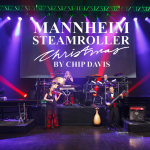 The Ultimate Holiday Tradition! MANNHEIM STEAMROLLER CHRISTMAS by Chip Davis has been America's favorite holiday tradition for the past 30 years! Grammy Award winner Chip Davis has created a show that features the beloved Christmas music of Mannheim Steamroller along with dazzling multimedia effects performed in an intimate setting. Experience the magic as the spirit of the season comes alive with the signature sound of Mannheim Steamroller. Their holiday CDs have become synonymous with the Christmas season and continue to occupy top spots on Billboard's Seasonal Charts every year!
Eighth Annual Victorian Christmas at the Goodman
A must see this season is the Goodman Museum spruced up in beautiful holiday splendor! Take a nostalgic trip back to Christmases of long ago, and join us as we celebrate A Victorian Christmas open house at the 1859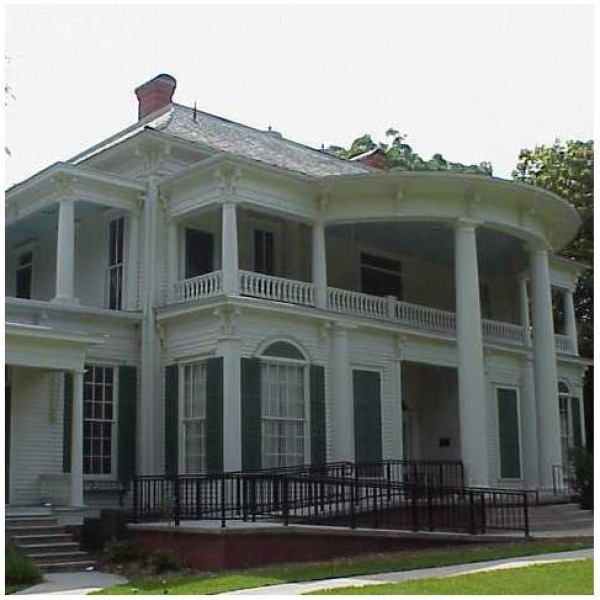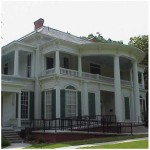 Goodman-LeGrand House & Museum. Steep yourself in old fashioned Christmas traditions, as you tour this 155 year-old Tyler historic landmark delightfully decorated for the holidays. You will be greeted by our Christmas Belles as you enter the mansion. Meet the Goodman family and friends, wonderfully portrayed by costumed re-enactors. See and hear the carolers in costume singing traditional Christmas carols "A cappella" for your entertainment. Listen to the violins and harp playing in the Gold Room formal parlor. Savor complimentary vintage treats under the grand porches such as hot wassail, gingerbread cookies, shortbread scones and holiday punch, after touring this lovely old southern home and estate. Step back in time and experience the joy of riding in a vintage horse-drawn carriage with bells, which begins each trip down Broadway Avenue in front of the Goodman home, and it's provided by Farm Valley Carriages (small fee).
This open house is part of the Downtown Tyler Museums Alliance Holiday celebration, where other downtown museums join together to celebrate the season at the same time. Join us, and let the atmosphere and spirit of Christmases celebrated in days long ago, help make this Christmas season come alive again in your heart!
Tenth Annual Holiday In The Park and Bazaar                                           The "SNOW" is coming once again and there will be plenty of it. Back by popular demand, the snow hill will have two lanes and a snow play area. On Friday night, a local dance school will perform at 7 pm in the amphitheater and the snow play area is from 4 to 8 pm. Also,

entertainment will be provided throughout the day on Saturday, Dec. 12 as well as the arts and crafts bazaar from 10 am to 5 pm. New activities will be added this year so watch for our flyer!! Concessions and other vendor participation will be provided throughout the park. Volunteers are needed and sponsorship packages are available.                                                     Snow play is free and the Kid's Zone and concessions are provided for a fee. Bergfeld Park
1510 South College Ave.
Tyler, Texas 75701
The next two Canton First Monday Trade Days                                        Dec 3-6 and Dec 31-Jan 3 Rosevine Inn is a great place to stay when you go to Canton.   So book today!!
So now

we will sign off until next year!! 2016 will be fast and furious with Leap Year and elections going on! Take time out to come visit us at Rosevine Inn-YOU WILL LOVE IT!!

We have a wonderful gift idea for you. A Gift Certificate from The Rosevine Inn B&B. Available online or through your innkeepers!

Merry Christmas and remember the reason for the season-Peace and goodwill to man!

See you in 2016!! At the Rosevine Inn where fires burn nightly and breakfast is served daily                                   Your innkeeper Becca signing off!!