Welcome Mar

ch!! This year it is such a busy month including St. Patrick's Day!! I have mention this since part of my heritage is Irish!! What next?? Spring arrives, Easter is WAY early and more. The Azalea Trails in Tyler are so beautiful-not to be missed.
The next blog will come out the end of the month featuring the Trails after Easter!! Below is just a touch of what you can expect!
They will be held March 25 – April 10, 2016. We have additional Spring event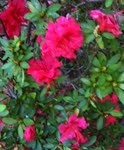 s and year-round attractions to assure your visit to Tyler, Texas is a pleasant one! The Azalea & Spring Flower Trail travels through eight miles of residential gardens and historic homes sites. A few links for you to check out! Azalea Trail History Azalea & Spring Flower Trail 2014 Azalea Trail Brochure and Map
In the next blog we will really get into more of the Azalea trail activities. But the links above should get you started!
Something happening now through about the middle of March and not to be missed--MRS. LEES GARDEN CLICK HERE FOR A LINK
It is truly a site to behold. Perfect for picnics and picture taking. Acres of daffodils on a lovely drive through the country on Helen Lees Ranch.

What a great way to spend the day. Located only a few miles from Rosevine Inn-just south of Gladewater. We are happy to direct you. The garden is open during this time seven days a week from 10 a.m. to 4:00 p.m..
"Chihuly: Works from Texas Collections"
The Tyler Museum of Art continues its 45th anniversary celebration by offering a new take on one of the most celebrated artists ever to exhibit at the venue. "Chihuly: Works from Texas Collections," an exhibition spotlighting the broad scope of glass master Dale Chihuly's artistic vision and impact over a 40-year career, opens to the public Sunday, Feb. 7 and continues through May 15 at the TMA, 1300 S. Mahon Ave. on the Tyler Junior College main campus.
Rather than focusing on a single series – as when the TMA presented the popular "Chihuly Baskets" in 2001-2002 – "Works from Texas Collections" runs the spectrum from the early 1980s to the present decade, highlighting the wide range of Chihuly works held in local private collections and public institutions throughout the including the Art Museum of Southeast Texas in Beaumont, Art Museum of South Texas in Corpus Christi, Dallas Museum of Art, Museum of Fine Arts Houston, The Contemporary Austin, and the UT Tyler Cowan Center.
Admission is $5 for adults, $3 for seniors, and free for students, children under 12, Tyler Junior College and City of Tyler employees. For information, call (903) 595-1001 or visit www.tylermuseum.org
March 4, 2016
–
March 13, 2016
At The Tyler Civic Theatre
A play not to be missed
C
lick here for more info
And another play (a musical) at the Cowan!
Thursday, March 10, 2016
7:30PM One of the most enduring shows of all time, Tim Rice & Andrew Lloyd Webber's JOSEPH AND THE AMAZING TECHNICOLOR DREAMCOAT, is the irresistible family musical about the trials and triumphs of Joseph, Israel's favorite son. Directed and choreographed by Tony® Award-winner Andy Blankenbuehler, this new production is a reimagining of the Biblical story of Joseph, his eleven brothers and the coat of many colors. The magical musical is full of unforgettable songs, including "Go Go Go Joseph," "Any Dream Will Do" and "Close Every Door"

Family History Fair Information… CLICK HERE
This could be interesting-Stay at the B&B before "Roughing It" !!!
Wilderness Survival Camp March 12 at 9 am
Wilderness Survival Camp At Tyler State Park on March 12, 2015
On March 12 the park will be hosting a Wilderness Survival Camp for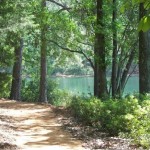 anyone interested in learning how to survive in the outdoors. The camp will begin at 9am and participants will get hands on experience learning survival skills and techniques that will prepare them for any unexpected situation. No previous outdoor skills are required.
This course is a hands-on introduction to the knowledge and skills needed to live through a short-term wilderness survival situation. If you have the survival skills and experience to survive at least 72 hours, then you have a much greater chance of finding your way to help or being located by search and rescue. Topics will include building a fire, knot tying, navigation, predicting the weather, preparing a survival pack, and wilderness first aid. Special guests helping out with the event are Zion Gear Company and the East Texas Chapter of Master Naturalists.
Spots are limited! Anyone interested in attending will need to send an email to boyd.sanders@tpwd.texas.gov to secure their spot in the camp. People of all ages and all skill levels are invited to take part in this free course. The camp starts at 9am at the amphitheater and ends at 4pm with a break for lunch. Participants are encouraged to bring a notepad and pencil, comfortable clothes, and a sack lunch.
The Wilderness Survival Camp is a FREE event, but normal park entry fees will apply ($5.00 per person for those 13 years of age and older). Youth up to 12 years of age and annual park pass holders enter without charge.
Tyler State Park is located 7 miles north of Tyler on FM 14 or 2 miles north of I-20
Hey we Spring Forward
March 13!!
Opening March 12
Natural to Abstract
The focus of the Natural to Abstract show is artwork inspired by the beauty of natural lines, patterns and colors found in nature or the manmade environment.
A walk for a Good Cause! Walk4Water
How far do you walk to get water? Four miles? One mile? Or is it just a few steps to the faucet? Every day in developing countries, women and children walk an average of 4 miles to collect water for their families. On average, a child dies every 21 seconds from w

ater-related illnesses. More children die every day from dirty water than from malaria, AIDS, and measles COMBINED. That is why thousands of people around the country choose to Walk4Water.
Join us in Tyler for our third Walk4Water as we raise money to drill wells in India. Walk with your family and friends, or make some new friends on the Rose Rudman Trail. Bring a picnic lunch to enjoy after you are done. We will gather near the pavilion at the corner of Donnybrook and Shiloh beginning at 10:00 am. Register online at www.walk4water.org and receive a t-shirt the day of the event. Donations are also accepted online
Southside Park 455 Shiloh Rd Tyler, TX 75703 For questions…972-322-6104
Just two events at The Liberty Theatre in March-both lots of Fun!!

.Card 53 – Spring Fever! March 19 at 8 p.m. Tickets are $15 VIP Box Seats are $80 and admit 4 Buy Tickets Now
Everybody's favorites! Come for a laugh! Card 53 returns to the stage of Liberty Hall with an all new show of "make-em-ups." Card 53 Comedy is a short form improv comedy troupe located in Tyler, TX. A typical Card 53 show consists of eight 3-5 minute sketches or "games" where the audience will be asked to give a suggestion such as a location, movie genre, or emotion. The actors will then make everything up on stage, going off their instincts using props and costumes as needed. Due to the unpredictable nature of the show, the actors strive very hard to provide a professionally clean show. Facing the challenge of the unknown a typical Card 53 should be appropriate for ages 13 and up. "We're really excited and honored to still be doing this in Tyler for 5 years strong. It seems we're really building momentum and are at our best. I invite anyone has hasn't been in a long time to come check us out and hope to see a lot of new faces," Jamey Whitley, Card 53 co-founder
And another Sing-A-Long Mary Poppins sing along March 26 at 10 a.m. Tickets are $7 VIP Box Seats are $50
A classic for all ages to enjoy. Mary Poppins is a Super-nanny who flies in with her umbrella in response to a request from the Banks children and proceeds to put things right with the aid of her rather extraordinary magical umbrella.

Thursday, March 24, 2016• 7:30 PM
THE IRISH TENORS powerful vocal line-up of Finbar Wright, Anthony Kearns and Ronan Tynan are unquestionably the leading brand of this genre. These classically trained singers have been touring together since 1998, with sold-out shows at Radio City Music Hall, Sydney Opera House, Carnegie Hall, The Hollywood Bowl, and major concert halls throughout the world. THE IRISH TENORS produce a concert experience that touches hearts and stirs emotions. Moreover, they've proven themselves gifted
interpreters of a wide range of material, with songs such as "My Heart Will Go On" (Titanic) and "Fairytale of New York." These songs live comfortably in their repertoire alongside "Danny Boy." This powerful vocal trio in full flight soars with a performance that never fails to excite!
Cowan Cente 3900 University Blvd. Tyler, Texas 75701
For questions…
mmogle@uttyler.edu
903-566-7141
903-566-7424
As we said-Easter is early this year March 27!
Mini Easter Egg Hunt at the
Goodman
Mar 25 / Fri Two Hunts
11am & 1pm
Please join us on the back lawn of the Goodman Museum for a Mini Easter Egg Hunt with your youngsters. Enjoy the park, have a picnic, take family photos,tour the museum, shop at our Artisan &Flower Market and don't forget to take a picture with the Easter Bunny. Volunteers will be present to assist. Free Admission.
The 1859 Goodman-LeGrand Museum.
624 N Broadway Ave.
903.531.1286
www.goodmanmuseum.com
Also at the same location and the same weekend
Friday & Saturday,
March 25-26, 2016
10 a.m.-4 p.m.
Goodman-LeGrand Museum
624 North Broadway Avenue,
Tyler, Texas 75702
The Flower Market has been expanded to an upscale open-air market where artists and artisans can sell everything from:Hand-crafted fine art (mixed media), garden décor, specialty items like jewelry, wood crafts, and pottery, home-baked goods, wine, bedding plants, herbs, bulbs, and produce Live entertainment Concessions and more!
This two day event is open to the public, and admission is free
Well,
Canton First Monday
weekend is March 31 thru April 3 so we will talk more about it later this month! Be sure to check back around Easter time for more updates. Spring will arrive on March 20 and with that will be alot more activity!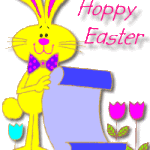 In the meantime-come visit us at The Rosevine Inn where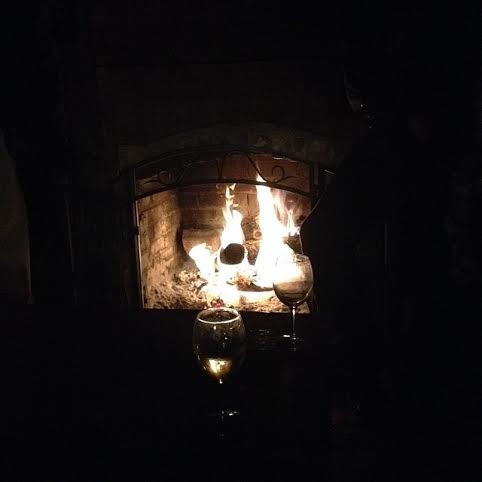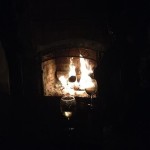 fires burn nightly and breakfast is served daily!!
Innkeeper Becca
signing off!!