Graduations are taking place as this blog is being written and published!  You come up from kindergarten to elementary to middle school to high school to college and on and on!.                                            But what to do in the summertime? Many kids go to summer camp and there are a few close to the Rosevine Inn Bed and Breakfast** We are featuring some in this blog today-Parents this is a reminder that we have rooms waiting for you.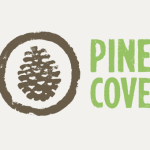 This camp features fun for all ages! They do day camp and weekly camps. http://www.pinecove.com/  Pine Cove Christian Camp is much more than just a Texas summer camp. During the summer, Pine Cove hosts a full summer of fun-filled, life-changing experiences for campers of all ages. Nearly 30,000 children, youth, and families each summer attend sessions at six Christian Youth Camps and three Christian Family Camps in the Tyler, TX area and Near Columbus, TX.  PO Box 9000, Tyler, TX 75711   
Sky Ranch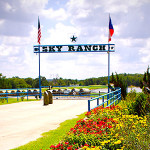 Sky Ranch is celebrating 60 years of operation.  One of America's leading summer camp experiences, Sky Ranch offers children and families a life-transforming adventure and a fun, safe, Christ-centered environment in which to learn, explore, and grow.  This beautiful property located in East Texas offers the best  facilities, wide-open fields and a private 93-acre lake. The home of Sky Ranch since 1978, this place is a haven of Christian fellowship for thousands of children, counselors and families for  years. http://skyranch.org/locations/#van
Sky Ranch at Van, TX
24657 CR 448
Van, TX 75790


Camp Tyler has been  in East Texas since 1949. They offer camps for children of all ages, along with camps designed specifically for disabled children.http://www.camptyler.org/summer.html
Three of the many camps in Tyler. The University of Texas at Tyler and Tyler Junior College both offer camping experiences, as well as the City of Tyler and Caldwell Zoo. The best thing is you-the parents-can come to stay at Rosevine Inn for rest and relaxation while your children are having a blast-you can have a blast, too!               So be sure to make your reservations soon and you can rest and relax in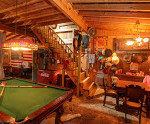 the Barn gameroom and enjoy a wonderful breakfast the in the morning.
Until Next Time              Innkeeper Becca                     signing off