This will be what I think will be a short but informative post! We have really so many things to do in this season, this blogger can not possibly tell you everything!! I am attempting to touch on many, but believe me, you will have plenty to do when visiting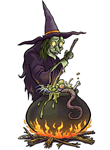 Tyler. Just staying at The Rosevine Inn Bed and Breakfast and Extended Stay Lodging is and adventure in itself. The barn is decorated and ready for fun and games. Of course, the games are always available, The fireplace is roaring, the hammocks upstairs are ready for and afternoon nap, the pool table is ready for someone to sink those balls, and the treehouse is waiting for come convivial conversations!
Lets start where we left off on the last blog!
All month long (and actually all year long) you can book a ghost tour! Every Fri, and Sat – Ghost Tours at 9 :30pm. Not for the squeemish or

very young. $15 per adult, $7 per child 12yrs & under.**no alcohol or inebriated passengers allowed Seating is limited. Make reservations now by calling 214-621-6071 or by purchasing tickets by clicking on this link http://www.toursoftyler.com/touring_options
We usually feature the great shows at

The big show for Halloween has a repeat performance-it has become a tradition The Rocky Horror Picture Show It is a different kind of audience participation movie. Many dress up like the characters in the show. The movie begins with a young engaged couple whose car breaks down in the rain near a castle where they seek a telephone to call for help. The castle is occupied by strangers in elaborate costumes celebrating. It will show on Oct 29th at 8 and 11 pm.
The liberty will also show some fund comedy the next weekend Funny Alpha Dogs Saturday, Nov. 5 at p.m. Tickets are $15 Thirty-five-year comic veteran, Mark Klein, and his partner in comedic crime Jeff Love have a lot in common. They run businesses, fry turkeys, sip bourbon, bet on horses.
Now for the really big event for many in the area
OCTOBER 29 & 30, 2016
at the Lone Star Event Center!
There will be lots of celebs and fun. Some of the big names are Kevin McNally, Rick Worthy, Greg Travis, Vernon Wells and many many more!!
click here http://www.toursoftyler.com/tyler_rose_city_comic_con to get tickets and find out more! Not to be missed!!
Two more things we want to be sure you know about is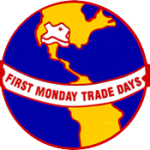 Thew next date is November 3-6, 2016
Go to the last Trades Day before daylight savings time ends!! Get all your Christmas Shopping taken care of and you will, of course, want to stay at The Rosevine INN!!
Fall Foliage Brunch Train
Sunday, November 6 at 10:15 am. At The Texas Sate Railroad
This is the last chance to enjoy a leisurely ride through the Piney Woods before they gear up for THE POLAR EXPRESS™ Train Ride! The first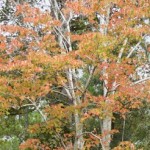 cold snap triggers the changing of the seasons in the East Texas Forest country. The Fall Foliage Brunch Train is designed to give nature lovers the best opportunity to view this annual show close-up. This train departs from the Palestine Depot at 10:15 am and returns to the depot approximately 2:45 pm.
**No special food requests are available.**Reservations must be booked by 5 p.m. Wednesday, November 2nd. Here is a link for you to book your ticket! https://www.texasstaterr.com/ride/fall-foliage-brunch-train/

So come one-come all to East Texas-Tyler that is!! Stay at The Rosevine Inn Bed and Breakfast and Extended Stay Lodging
You will have so much fun!!
Last but not least-I want to say Happy Birthday to my nephew Jacob! His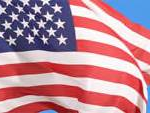 birthday is November 1st. He is in Afghanistan for this birthday this year. thank you Jacob for defending our freedoms. Please pray for him and all of our brave soldiers!!
See you soon here where fires burn nightly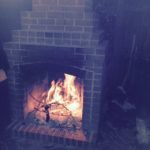 and breakfast is served daily!!
Until next time Innkeeper Becca signing off!!