Almost did not get a blog out before Thanksgiving!! So much to do and so

little time! It finally cooled off, so it now seems more like Fall. We will all celebrate Thanks giving this week-then the mad dash to Christmas. Lots going on between now and then-so here is a sampling for you. Take a little time and slow down to enjoy the holidays at The Rosevine Inn. you will not regret it.
The Tyler Turkey Trot began in 2003 and has become a staple for many families on Thanksgiving morning. It will start off your Turkey Day in a healthy way! To get all the information click here www.tylerturkeytrot.com
Next you have got to get your Christmas Tree-there are lots of places in the area to cut one down-but this is one of our favorites. you go out-load up in a hay wagon that takes you to that perfect spot to find your perfect tree. They supply the saw-you cut it down! Now if that is not enough fun for you-there are a lot more activities at he farm. Click here to reach the website. http://trailcreekfarmfun.com/
The first weekend in December is busy, busy!!. Just a few of the many activities available to you to follow.
Canton First Monday trade days is Dec. 1+-4. Get all your Christmas shopping done at one very large shopping mecca!!
December first kicks off Christmas in downtown Tyler-The Christmas

Parade and tree lighting on the square-rumor has it the big guy in the red suit may show! it begins at 6 pm. Then make your way to the Liberty theatre to see that classic show "A Christmas Story" with Ralphie and the gang-it starts at 7pm
If parades are not your cup of tea-then go to the UT Cowan Center for a spectacular show!
CIRQUE DREAMS HOLIDAZE
Thursday,
December 1, 2016 7:30 PM The show also celebrates the most wonderful time of the year with singers, original music and seasonal favorites all performed in a winter wonderland of amazement. More info here http://www.cowancenter.org/cirquedreams.html

On Friday, December 2-get ready because you will have to make a decision what you want to do. Here are a few of the offerings.
Christmas at the Children's Park: 6 p.m. Dec. 2, Children's Park, 110 E. Dobbs St. Activities will include singing carols, listening to stories, making crafts and enjoying refreshments.
Now this one happens Friday and Saturday nights for three weeks-so if you miss it tonight -you will get a few more chances! Azalea District Trail of Lights Riding Tour: 6 to 8 p.m. Dec. 2-3, 9-10 and 16-17. Ride in an open-air shuttle to see homes in the district. Tours depart and Broadway and Dobbs. What Fun!!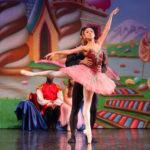 A couple of offerings in the performing arts!! The entire first weekend -don't miss "The Nutcracker": 7 p.m. Dec. 2, 2 and 7 p.m. Dec. 3 and 2 and 6 p.m. Dec. 4 It takes place at Wise Auditorium at TJC. more info? click here https://www.tjc.edu/nutcracker
At The Tyler Civic Theatre enjoy

7:30 p.m. Dec. 2-3 and 8-10 and 2:30 p.m. Dec. 4, 11, it is a classic story-for more information click here http://tylercivictheatre.com/production/2016-2017/its-a-wonderful-life
On Saturday Dec. 3 go visit the Brick Street Village for their wonderful Christmas shopping event Dickens' Christmas in the Village: 10 a.m. to 5 p.m. Enjoy musicians, shopping and special events. Poster below
And at the Liberty Theatre that evening
Kelly Willis and Bruce Robison Christmas Show
You know what? There is so much more to tell you about! But I have to get this blog published before Thanksgiving comes and goes!! My next blog will be out probably right after Thanksgiving to give you all the rest of the fun happenings in our little corner of the world. Check back soon!!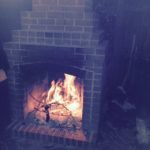 So in the meantime come see us at The Rosevine Inn Bed and Breakfast and Extended Stay Suites!! Your innkeeper Becca signing off!