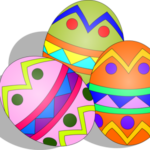 Our last blog told of the early blooming in Tyler and East Texas for all the beautiful Spring flowers and trees. Even so, there are so many activities this time of year-many of which were highlighted in the March 6 blog. This publishing we will hit on those things we may have missed then go into April into Easter, which falls on April 16 this year.
There are two fun ways to get around to see the houses and flowers on the tour! McC Rider's Shuttle will be on Dobbs Street near Broadway on the weekends-Fri-Sunday March 24 through April9. It is an open air touring shuttle. $10 a person, children 5 and under free. Call 903-330-8262 for more information.
If you prefer air conditioning!!-then call Tours of Tyler. You can experience the trails in the comfort of an air conditioned touring van. Friday and Saturday only March 24 through April 8. Coast is $10 per person with a minimum of $30 by reservation only so call 214-621-6071. more info at www.toursoftyler.com
Also, Tour the McClendon House any Friday and Saturday 10-4 on during

the trails The Bonner-Whitaker-McClendon House, built in 1878, received designation as a Tyler Historic Landmark in 1984. Also recorded as a Texas Historic Landmark the house is listed in the National Register of Historic Places. Of the 76 homes or buildings listed in the Tyler Register of Historic Places. The McClendon House is self financed and self sustaining. For more info on the house click here https://mcclendonhouse.net/ My very favorite thing the second weekend of the trails is The Spirits of Oakwood Take a guided walking tour through this Texas Historic Cemetery, visiting grave sites of historical and early Tyler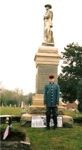 pioneers where historians in period dress tell their stories. Tours begin at 1 p.m., with the last tour starting at 4:30 p.m. The cost is $10 per person and children under 12 are free. The Oakwood Cemetery is located at the corner of Palace and Oakwood Streets in Tyler.For more information call: (903) 316-2201 or (903) 531-1207.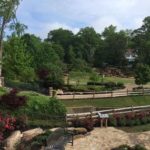 The 8Th Annual Teddy Bear Picnic at The Children's Park The Children's Park of Tyler held its fifth annual Teddy Bear Picnic on Sunday. The park, known for its large granite statue of two teddy bears playing, had an array of family-friendly activities, including face painting and story time. Bring a picnic blanket for your family and children bring your favorite teddy bear to join in the fun. Stations will be set up throughout the park. Box lunches and water will be provided for up to 200 people. And as always…great photo opportunities!!April 2, 2017 Time: 11:00 AM – 2:00 PM
Another fun display for you to enjoy is a fundraiser for Habitat for Humanity of Smith County. They will have playhouses on the square of downtown Tyler from March 31 to April 6. It's called " Playhouses on the Plaza"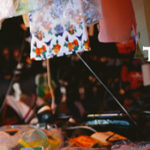 Lets not forget Canton Trade Days! March 30 – April 2,2017 This popular flea market is open one weekend a month, attracts upwards of 100,000 shoppers, and provides spaces for 6,000 vendors located on hundreds of acres.
This time of year we have lots of runs!! Here is one

April 1-Satuday Tyler Run for Autism 8:00am – 2:00pm
Pollard United Methodist Church
3030 New Copeland Road
Tyler, Texas
Eli Young Band Return to Tyler Thursday, March 30, 2017, 8pm – 12am
Eli Young Band, one of the most successful bands to ever come out of the Texas scene, is returning to Tyler on Thursday, March 30th.
The GRAMMY nominated band will be bringing their platinum and multi-platinum No. 1 hits including: "Drunk Last Night," "Even If It Breaks Your Heart" and "Crazy Girl" to Cowboy's nightclub. Plus their Texas standards such as, "Small Town Kid," "Guinevere," "When it Rains," and more. Don't miss out! Click here for website
April Fools with Card 53 Sat., April 1 at 8 p.m. Tickets are $15

Liberty Hall welcomes Card 53 back to the stage!! Card 53 Comedy has been the driving force behind the East Texas comedy scene for the last 7 years. Their unique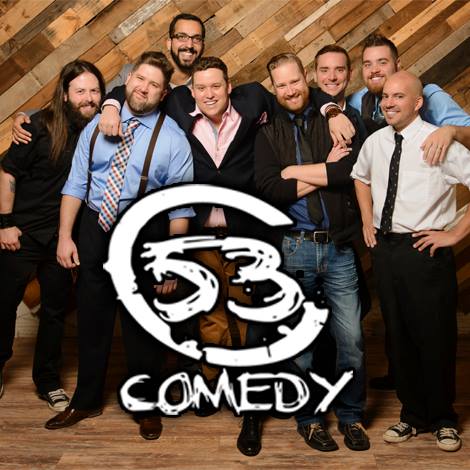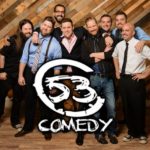 brand of "makem-up improv comedy" consists of several scenes where everything is made up on the spot based off audience suggestions. Card 53 considers their show to be "clean-ish" striving to provide the most entertaining show possible, however, due to the unpredictable nature of the show, Card 53 risks embarrassing their mothers, wives and places of employment all for the sake of providing a night of entertainment like no other in East Texas.
Texas Rose Horse Park Spring Horse Trails-Cross Country Event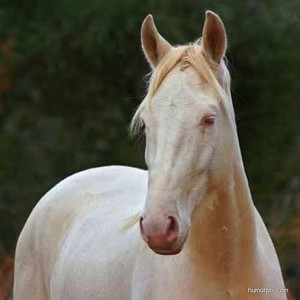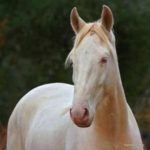 April 1st-2nd
Saturday 8am-5pm, Sunday 8am-3pm
This is an equestrian event where a single horse and rider combination compete against other combinations across the three disciplines of dressage, cross country, and show jumping. TRHP – "Where the Best Come To Compete" Free for spectators.
(903)882-8696.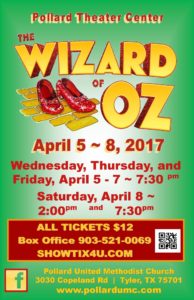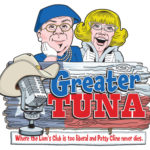 And another really wonderful play at Cowan Center Welcome back to Tuna, Texas! GREATER TUNA is a hilarious and irreverent comedy about Texas' third smallest town, where the Lion's club is too liberal and Patsy Cline never dies. The eclectic band of Tuna citizens – men, women, children, and animals alike – are portrayed by ONLY 2 performers Click here for more Info
What even more Live Theatre!!! April 7-16 Godspell was the first major musical theatre offering from 3-time Grammy and Academy Award winner Stephen Schwartz (Wicked, Pippin, Children Of Eden); and it took the world by storm. Led by the international hit, "Day By Day," Godspell features a parade of beloved songs including "Prepare Ye The Way Of The Lord," "Learn Your Lessons Well," "All For The Best," "All Good Gifts," "Turn Back, O Man" and "By My Side." for more info click here
Another Run!! The 16th Annual Tyler Azalea 10k is staged on one of most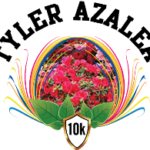 beautiful courses in Texas. You will see mile after mile of azaleas, dogwood trees and spring flowers that you have to see to believe. The breathtaking beauty of our Azalea and Spring Flower Trail has been praised by visitors as a floral wonderland and a photographer's paradise.
Join us and run our great 5k and 10k courses! Our children's 50 yard dash remains free for the kiddos 5 & under.
Event Date April 8, 2017 – 7:45 AM
Location Bergfeld Park – Tyler, Texas
1510 S College Ave, Tyler, TX 75702
This is a wonderful Art Fair!! April 8 & 9, 2017 10 AM to 5 PM
Walk back in time to the 13th Annual April in Edom ~ Craft & Folk Street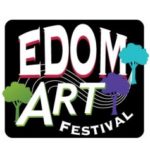 Fair for adults, kids & pets. Find 125+ Vendors with handmade & folk crafts, demonstrations, vintage items, great foods, awesome Kids' Zone with arts and activities, 2pm Pet Parades & Contests, 40 Performers on 3 Stages and Saturday 8am Fire 5K Run.
Just 11 miles south of I-20, exit 540, off Hwy 64 between Tyler & Canton, at Hwy 279 & FM 314. Get to Edom, where Art comes to life.
Spring Fling at Bergfeld Center
features local artists, musicians and shopping
This is always lots of fun and, as you might guess-there is wine involved!! Bergfeld is a wonderful shopping center in Tyler-just off South Broadway.
April 9 is the last day of our Annual Azalea Trails! Even though the flowers bloomed early this year-we have had plenty of beauty and activities!! Tried to hit on some of the lesser known events in this blog-check out the last blog for more of the fun and things to enjoy during this wonderful festival.If you can be here during the week you will really enjoy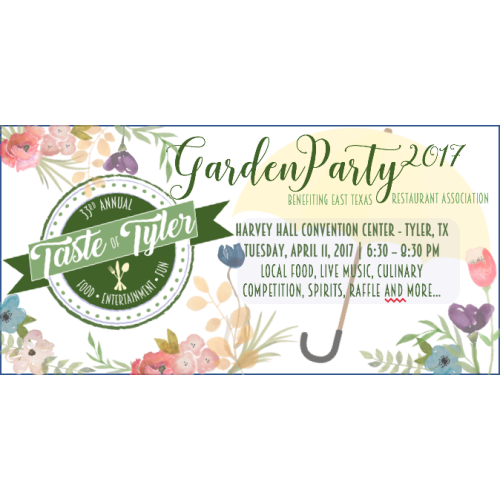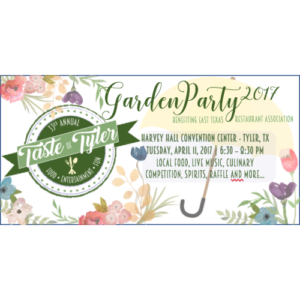 Treat yourself to an evening of fine food, live entertainment and lots of fun at the 33nd Annual Taste of Tyler!
The Taste of Tyler showcases the newest and most popular restaurants around town while the guests are entertained with a culinary competition, live music, spirits and more. Tuesday, April 11, 2017, 6:30 – 8:30am
The next weekend is Easter weekend and we know the bunny will be busy so everyone have a great Easter. Come see us at The Rosevine Inn Bed and Breakfast. You will LOVE It!! So until next time-Do not forget that at The Rosevine Inn bed and Breakfast and Extended Stay lodging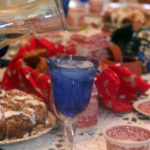 Fires burn nightly and breakfast is served Daily!!
Your Innkeeper signing Off!!
Save