Autumn is such a wonderful season in East Texas. It affords us much cooler weather, which in turn brings out the best in the area. Lots of outdoor activities and of course, the wonderful outdoor fireplace chats. The Treehouse is also a great place to "hang out"! Let's get started on the things to do in the are the next few weeks!
The East Texas State Fair begins the 23rd of September and runs until October 1! It is what you think a fair should be-with food, rides and those carneys!!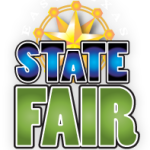 The Park of East Texas, Inc. is organized to create commerce, celebrate heritage, and promote agriculture and education through activities and functions of the East Texas State Fair and Academic Rodeo. The Park is committed to providing quality, family-friendly entertainment, while creating social, educational, and cultural experiences.
For more info click here http://www.etstatefair.com/
This weekend Tyler has a film festival!! DOWNTOWN TYLER FILM FESTIVAL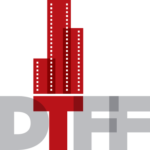 Downtown Tyler Film Festival is a celebration of storytelling through film in East Texas. We accept and show short films from all around the world, but we have a special fondness for local independent works About DTFF
Downtown Tyler Film Festival was founded in 2011 as a venue for encouraging local filmmakers to hone their craft and introducing local cinephiles to new storytellers. We care deeply about putting on a quality festival that caters to filmmakers and cinephiles alike. Our festival is laid back and film-focused. Viewings take place at the Liberty Hall theater, with additional receptions and gatherings held around the square. FOR TICKETS AND MORE INFO CLICK HERE http://www.tylerfilmfest.com/2017-tickets/
Tyler State Park is fun all time of the year-but they have a few events coming up that you may want to check out!

September 30 at 10 am there is A Hawk Watch— a special birding event to commemorate the fall migration of certain hawk species. "It's supposed to be peak time," the park ranger said. "A couple of years ago we counted more than 400 broad wing hawks."
Oct. 7, the park offers a 10 a.m. Dutch oven cooking class and a 2 p.m. Zombie Apocalypse hike, the latter of which focuses on survival skills. "It's a game of chance, It's a lot of fun." For more information call 903-597-5338 or email boyd.sanders@tpwd.texas.gov.
The Tyler Museum of Art started a new exhibition on Sept 10 that looks very interesting
Roadside Distractions: Works by Daniel Blagg
September 10 – November 26, 2017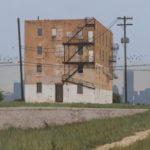 1300 S Mahon Avenue, Tyler, TX 75701 Get directions
903-595-1001
An exhibition of recent paintings by Fort Worth artist Daniel Blagg. The pieces in the show "depict a wide variety of decaying objects found along roads, including old signs and abandoned buildings." for more info click here http://glasstire.com/events/2017/08/29/roadside-distractions-works-by-daniel-blagg/
Also starting "Andy Warhol: Screen Prints & Snapshots"
Date:
October 1, 2017

–

January 7, 2018
Website:http://www.tylertexas.com/events/details/andy-warhol-screen-prints-snapshots-10132 :
Event Description:
One of the many anticipated exhibitions in recent years comes to the Tyler Museum of Art with "Andy Warhol: Screen Prints & Snapshots," open to the public Sunday, Oct. 1 through Jan. 7, 2018 at the Tyler Museum of Art, 1300 S. Mahon Ave. on the TJC main campus. The exhibition, organized by the TMA, features close to 40 works by the late Pop Art icon. This will be great exhibit–go see it!!
Well Halloween is in the Month of October This is a fun venue opening on October 6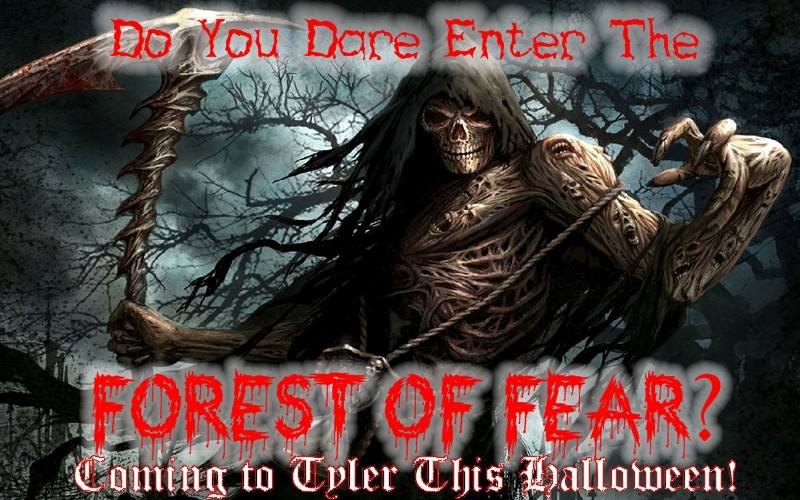 The Forest of Fear is a brand new haunted attraction coming to the Tyler area this Halloween. It features a hay ride, vendors, snacks, and an hour long walk through the nightmares hiding in our woods! At only $15 per person, it's more than worth the adrenaline rush of terror you are about to experience! Located just off Hwy 14 near Tyler State Park and Tiger Creek. CR-317, Tyler, TX 75706, United States Open every
weekend in Oct. for more info click here http://www.toursoftyler.com/forest_of_fear
At the Liberty Theatre Magic!!
Joshua Lozoff: Life is Magic
Friday, October 6, 2017, 8 – 9:30pm
Also at the Liberty on October 7
Doug Stone is an American country music singer. He debuted in 1990 with the single "I'd Be Better Off," the first release from his 1990 self-titled debut album for Epic Records. Both this album and its successor, 1991's "I Thought It Was You," earned a platinum certification from the Recording Industry Association of America. Two more albums for Epic, 1992's "From the Heart" and 1994's "More Love," are each certified gold. Admission tickets $25-40. for tickets click here https://libertytyler.com/events/2017/10/7/doug-stone

There are also a few other things going on that weekend! A couple of runs !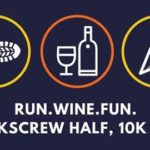 Bringing a half marathon to Kiepersol Estates. For half marathon runners the route will only be in the vineyard the last quarter mile to the finish line. 5k and 10k participants will enjoy a more scenic, yet challenging, route through the estates and vineyard, however, less than 50% of either race will be on trail. Runners will get the best of both worlds! Be prepared for relaxing and enjoyable post-race festivities, including the pouring of Kiepersol's own wine. A portion of the proceeds will be donated to Mane Mission to register click here https://www.active.com/tyler-tx/running/distance-running-races/corkscrew-half-marathon-10k-and-5k-2017

or if a half marathon is not in your agenda how about this
Location:
Bergfeld Park
1501 S BROADWAY Ave
Tyler, Texas 75701
At 4 PM Come join us experience a task that Ugandans do at least once a day, walk for water. Proceeds and donations will support the purchase and implementation of water tanks, harvesting systems, and water purification at PCM's five schools.
– WALK
The Walk will start at Bergfeld Park where individuals and families will take an empty jerry can and walk it to the Children's Park to fill it in the stream. We will then return to Bergfeld Park and empty the can into a Community Life Straw to be filtered.
– CONCERT
The PCM Uganda Choir will sing, dance, and proclaim the goodness of Jesus on the new Bergfeld stage.
– MOVIE
Bergfeld Park will be screening the movie "SING" following the choir concert. We invite you to stay with us as we enjoy this free family movie event.
Register now at
2017 Dogtoberfest is just around the corner and advance purchase Craft Beer Tasting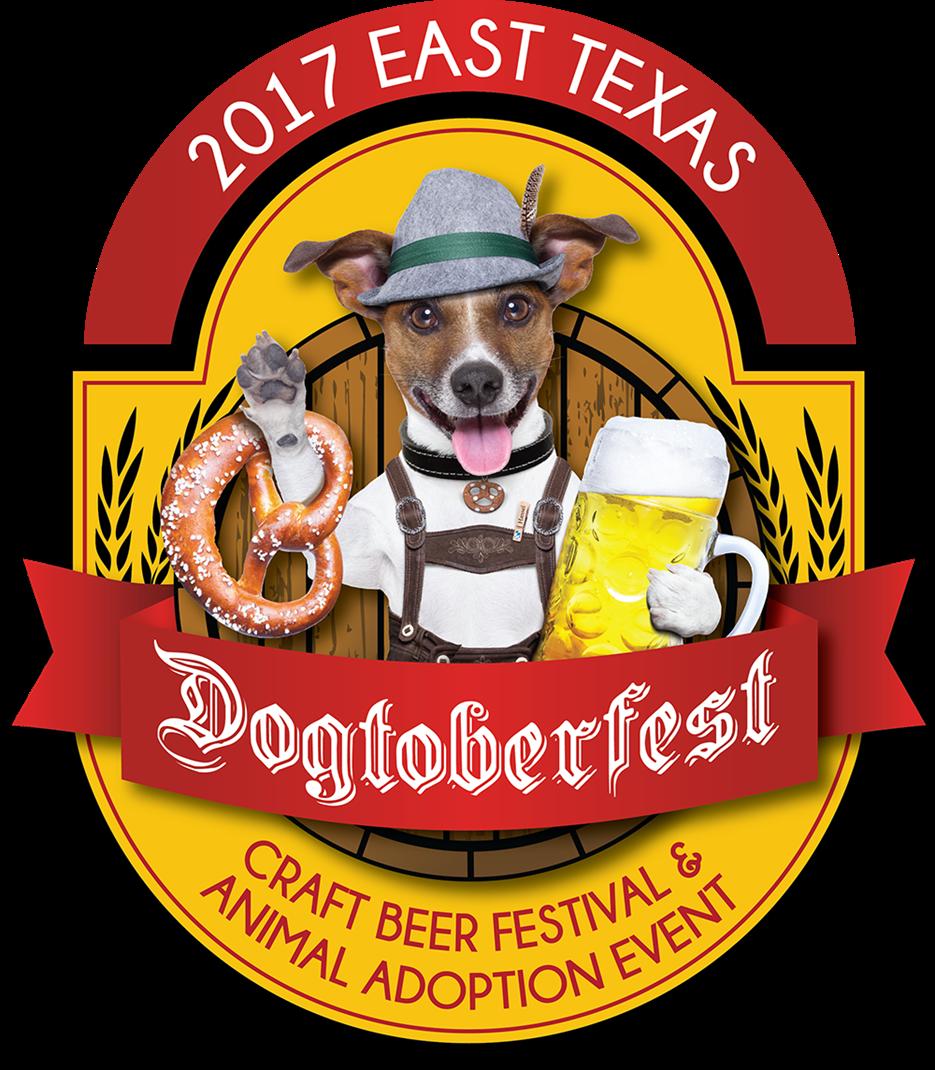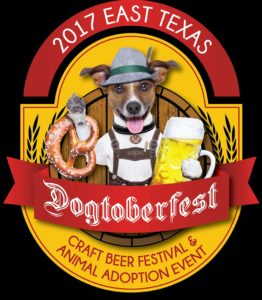 Punch Cards are ON SALE NOW! This event was launched in 2016 to bring East Texans together for a day full of food, fun and fur!
The goal being to find forever homes for as many homeless pets as possible. With more vendors and more breweries, this year promises to be even bigger and better.
Dogtoberfest is the culmination of adoptable pets, pet friendly vendors, live music, local food vendors, and 26 breweries with over 80 craft beers for the tasting.
Join us Saturday, October 7th from 11:00 AM to 6:00 PM at 151 Market Square Boulevard in Tyler.
Ok this is enough for now-but check back VERY SOON!! because there is way too much going on around here now that we have this great weather. October 14 brings us HIT THE BRICKS in downtown Tyler and the Edom Art Festival October 14 and 15 Then of course we have to mention The Texas Rose Festival in Tyler!! Always lots of beauty everywhere! So until we meet again soon don't forget fro come to Tyler and stay with us at THE ROSEVINE INN BED AND BREAKFAST AND EXTENDED STAY SUITES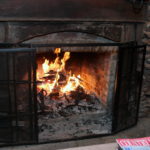 Fires Burn Nightly and breakfast is served daily. Your innkeeper Becca signing off!