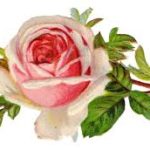 Every year for 84 years, Tyler has celebrated the Texas Rose Festival. The rose industry has been a large part of Tyler's economy for many years. This is a way of bringing honor and discovery to the beautiful rose! It is the 3rd weekend in October and brings a lot of beauty and tourism to our city. October is a fabulous time of year in this part of the world, so there is so many activities in lots of venues. We will be featuring only a small percentage in this blog! Let's get started^^^^
Fall Fun "A" Hunters, Jumper Classics Thursday, October 12, 8am – Sunday, October 15, 2017, 5pm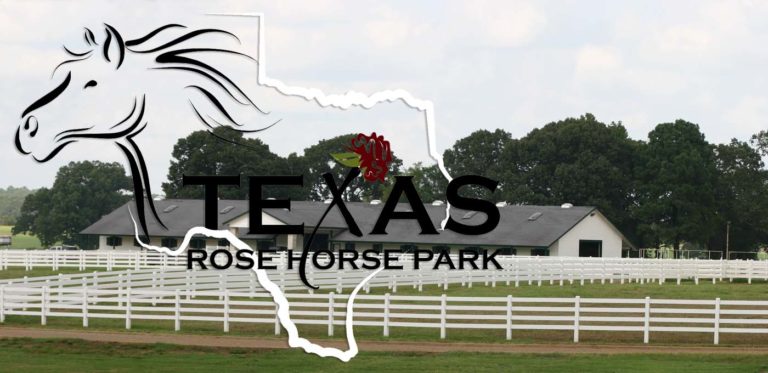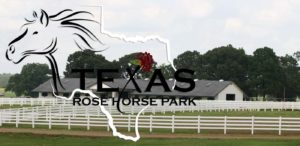 Free to spectators! Horse Show consisting of Show Jumpers, Working Hunters, & Hunt Seat Equitation. Show Jumpers compete in jumper classes and what counts is how "faultless" and how fast! Working Hunters the horse is judged for manner and pace; a smooth comfortable ride. Hunt Seat Equitation is the rider's form, skill and handling that is being judged. Nice outdoor event for the entire family. For more info info@texasrosehorsepark.com Takes Place at Texas Rose Horse Park
14078 TX-110
Tyler, TX 75704
The entire month of October we all think of Halloween, thus many weekends there are scary venues for us to enjoy. Try this! They are open every weekend this month.
| | |
| --- | --- |
| | Prepared to be scared! This is over a .5 mile walk through the forest, where your nightmares come to life. Open every Friday, Saturday and Sunday in October . Hours are 7 pm to 12 am Friday and Saturday and Sunday 7 pm til 10 pm October 30th from 7 pm til 10 pm and Halloween night 7 pm til midnight. Ticket price $15 per person 7pm – 12am Between Lindale and Winona North of Tyler State Park off of FM 14, 3125 Possum Hollow Ln, Tyler, TX 75706 |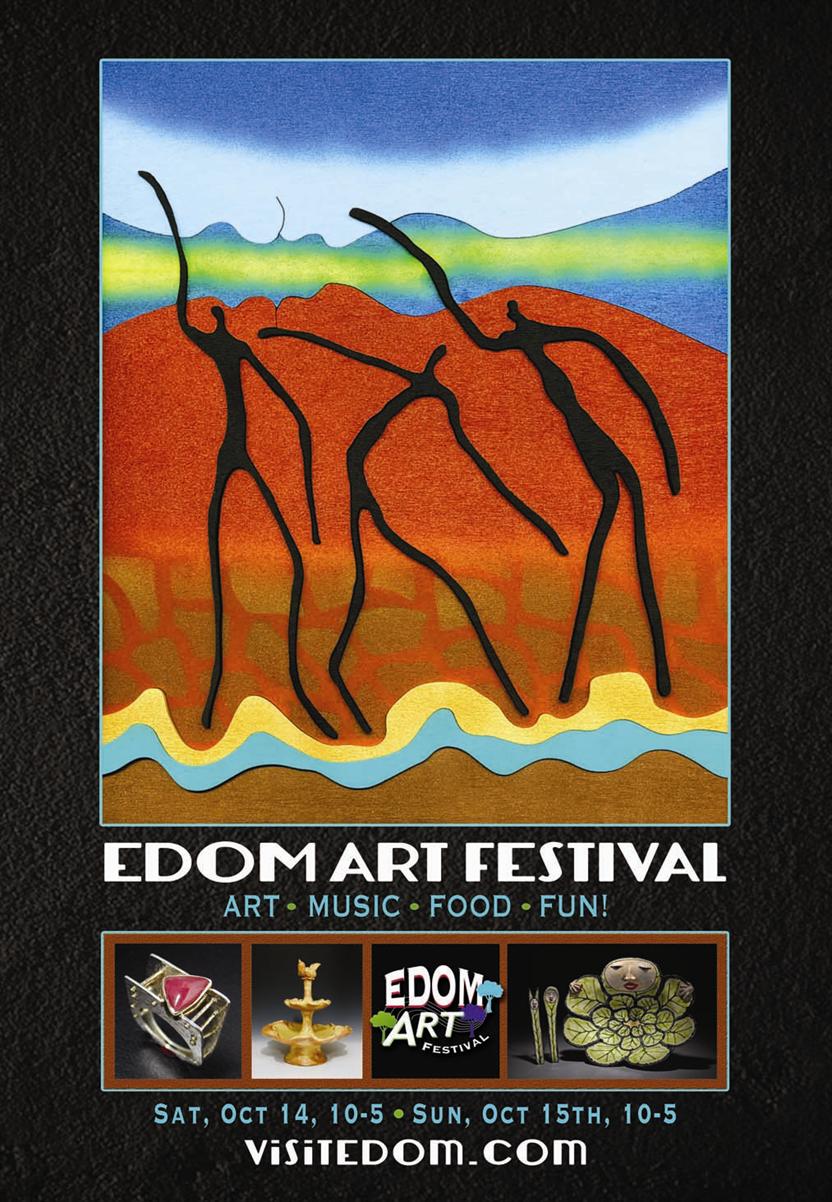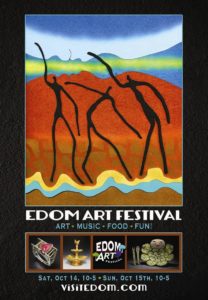 Edom is a small community just West of Tyler. This art festival is always lots of fun! The Edom Art Festival is celebrating 45 years of presenting exceptional handmade, original art and fine crafts for your viewing and buying pleasure. There will be live acoustic music by Texas singer/songwriters. A new wine garden features local vineyards and tasty festival food. Please join us October 14 & 15, 10 am to 5 pm, for great art, original music and tasty food. More info- www.visitedom.com 903.258.5192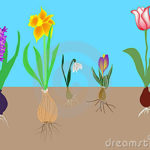 Saturday October 14
A gardening program for the South to be followed by the annual bulb and plant sale. Free and open to the public.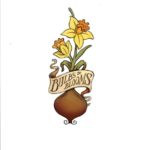 Along with this is a seminar!
From Bulbs to Blooms Registration 8:30 Program 9:00 Sale 11:00
Key note speaker Greg Grant will present "We Aren't in Kansas Anymore – Bulbs for the South" The bulb sale will feature hardy, heirloom and hard to find bulbs for Texas and the South 8:30am – 1:30pm Harvey Hall, 2000 W Front St
This is always so much fun!! Don't miss it Featuring WWII era training aircraft, military vehicles and antique automobiles.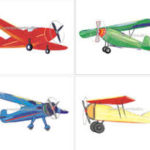 AIRPLANE RIDES AVAILABLE
Admission: Adults $10
Ages 12-18 $3
Kids under 12 FREE Historic Aviation Memorial Museum
150 Airport Dr
Tyler, Texas 75704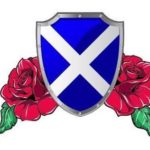 Tyler Scottish Festival & Highland Games South Spring Baptist Church
17002 U.S. Highway 69 S
Tyler, TX 75703, United States Free Admission! All are welcome. Celebrate the rich culture of the Celtic heritage and enjoy music, vendors, Highland athletics, and kilts of all colors! For More Info www.tylerscottishfest.weebly.com
PROWLOWEEN AT TIGER CREEK REFUGE!
Pepe and his pride as they are on the prowl for a fun filled day at the refuge. Expect to trick or treat thoughout the grounds , participate in activities, and visit with special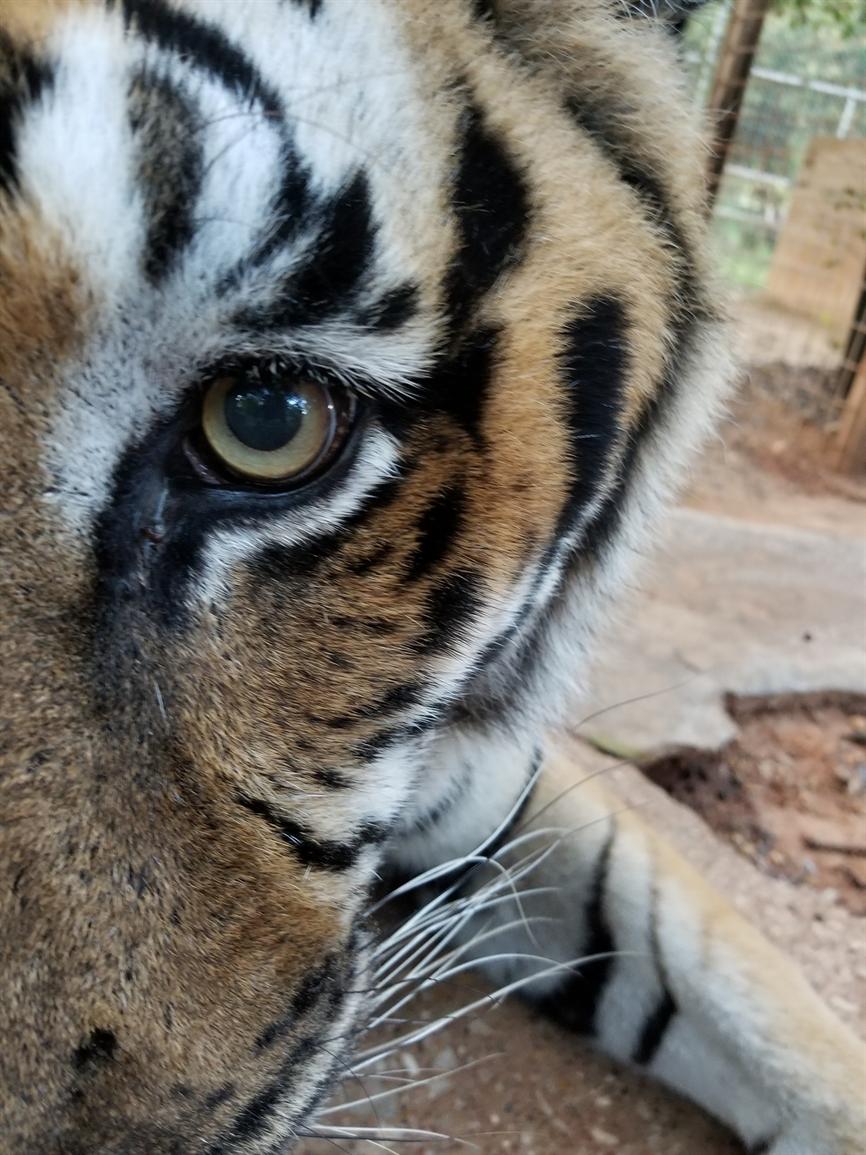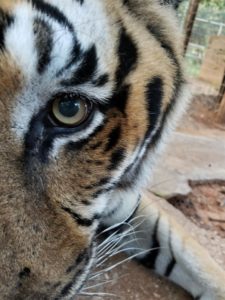 guests. Pepe hopes to see you in your best costumes!
Special Guests Include:
Daddy's Kettle Corn
Red Springs Fire Department
Constable Josh Joplin
Jody's Kitchen
Happy Angel's Gourmet
Essential Oils
Baby Bird Cupcakery
iLOVEkickboxing
Sam's Club
Tyler State Park
Slim Chicken's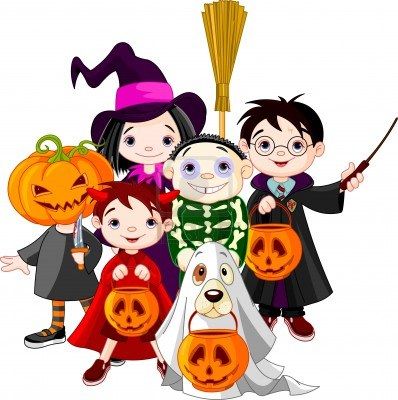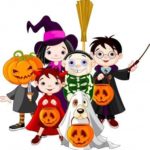 Piddlin Pottery Available Activities: Bounce house
Pumpkin painting (bring your own pumpkin)
Sandbox
Preservation Stations
Snow cones
Cake walk Kickboxing Costume Contest Admission: Promotional Price Available October 14th ONLY – Donate a pumpkin to the big cats to receive half off regular admission (limit one per person).Regular Admission: Adult (ages 18-64) – $18 per person
Senior (65 +) – $16 per person
Active Military/First Responder – $15 with ID
Children (4-12) -$14
3 and under are free Something else on October 14! HIT THE BRICKS DOWNTOWN TYLER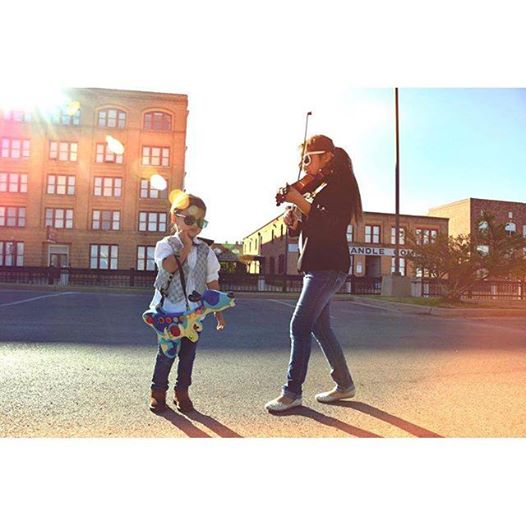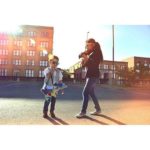 Downtown businesses and attractions (around the square and off the square, inside and outside) will be bursting with things to do the second Saturday of every month.
This month the annual Turn Tyler Pink event will be happening on the square to raise awareness and funds for breast cancer. PARKING IS FREE in the parking garage and on the square. And free valet at Rick's on the Square and Jack Ryan's (tips appreciated). Also, there will be a FREE hop on/hop off shuttle that will take you around Downtown. For a full list of restaurants, activities, and shops in Downtown go to www.visittyler.com/secondsaturday
ROSES IN THE PARK KICKOFF CONCERT FREE!!! Celebrate the kick-off to Rose Festival with great live entertainment. TAKES PLACE AT BERGFELD PARK AMPHITHEATER. This begins the Rose Festival. There are many events that go along with the festival and we do not have room in this blog for all of it!


I will give you a link so that you can go to the website! http://www.texasrosefestival.com/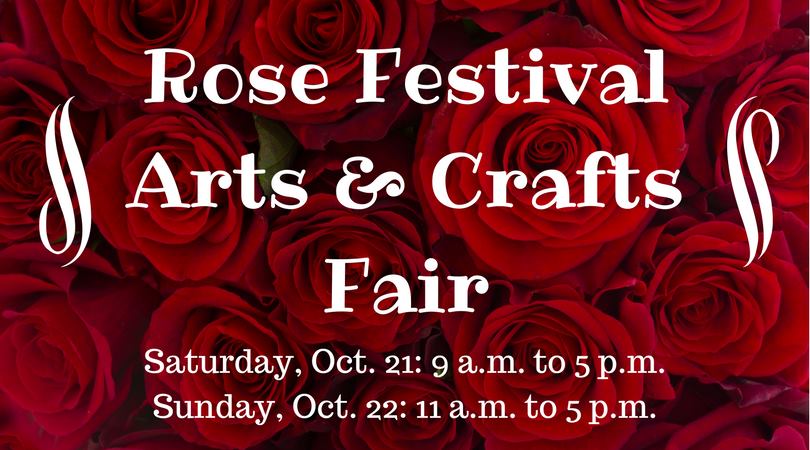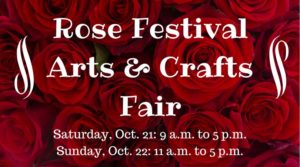 Here is something I think you will enjoy during the festival Enjoy the great outdoors at our 19th Annual Rose Festival Arts and Crafts Fair.
Handcrafted items will be sold, including: clothing, jewelry, candles, paintings, decorative items and more.
Enjoy live entertainment both Saturday and Sunday.
FREE ADMISSION!
*Kid's Zone and Concessions for a fee.
Saturday night brings us a free movie in the park! Movies in the Park – "The Man Who Knew Too Much" Saturday, October 21, 2017, 7:30 – 10pm It is

in Bergfeld Park. The classic Alfred Hitchcock film featuring Jimmy Stewart and Doris Day where American vacationers get caught up in an assassination plot. This movie is part of the Rose Festival Arts and Crafts Fair event and a great date night deal.
On Oct 26 at The Liberty Theatre in downtown Tyler Haggard & Jones! Noel & Ben, Merle's sons, and Georgette, the only child of George and Tammy, pay tribute in song and stories to their legendary parents.
7-10 pm for tickets click here https://libertytyler.com/events/2017/9/6/haggard-jones

A classic in Tyler now around Halloween! Enjoy this fun Movie, Oct 27 at 11 PM and Oct 28th at 1 AM so that is actually the same evening!!! If you have not seen it-here is your chance-if you have seen it you know you need to see it again and again!!

Then on November 2 another classic move. We had guest one weekend at The Rosevine Inn Bed and Breakfast who "re-enacted" this one! It was so much fun.A group of seven former college friends gather for a weekend reunion at a South Carolina winter house after the funeral of one of their friends. 7-9 PM

UT Tyler has a fabulous theatre! This month they are featuring the following! Distinguished Lecture Series Greg Gutfeld New York Times best-selling author, He has been called "outrageous and outspoken," neither of which is denied. A Libertarian political satirist, humorist, magazine editor, and blogger, he is best known as the co-host of the Fox News Channel program "The Five," a weekday program, and his other show, "The Greg Gutfeld Show". He currently blogs on Breitbart. October 10 &:30 PM

ROSANNE CASH-BLACK LIST RIVER OCTOBER 27 at 7:30 pm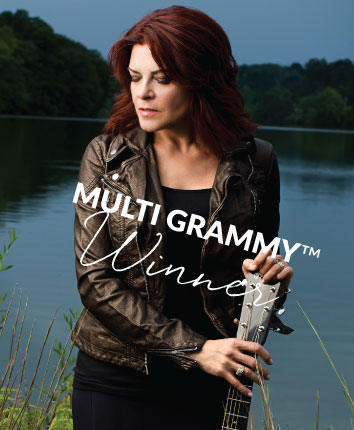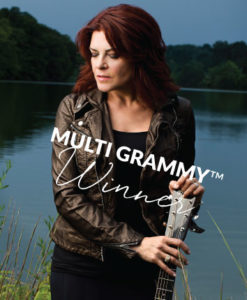 BLACK LIST RIVER Rosanne Cash offers a sweeping song cycle culled from her award-winning Southern and soul trilogy of works Black Cadillac (2006), The List (2009) and The River and The Thread (2014). Featuring guitarist and partner John Leventhal and their band, this concert features some of the most acclaimed and beloved music of Rosanne's career. BLACK LIST RIVER celebrates the American experience and what is at the heart of Rosanne's journey as a songwriter and singer, her devotion to her Southern roots and family lineage.
Then on Thursday Nov 2 7:30 pm one of my all ti favorite bands When they won the Grammy® for Best New Artist in 1972, it was only the beginning. Gerry Beckley and Dewey Bunnell, better known as AMERICA, were on their way to selling out venues across the world, while six of their albums went Platinum or Gold. Harmonizing their way to the top of the charts for the first time with their signature song "A Horse With No Name," they became a global household name and paved the way to the impressive string of hits "I Need You," "Ventura Highway," "Don't Cross The River," "Tin Man," "Lonely People," and "Sister Golden Hair." Forty-plus years later, these friends are still making music together, touring the world, and thrilling audiences with their timeless sound.
And we also have a really great civic theatre here. They are doing a fun play Little Shop Of Horrors October 27 to November 5
A deviously delicious Broadway and Hollywood sci-fi smash musical, Little Shop Of Horrors has devoured the hearts of theatre goers for over 30 years. Howard Ashman and Alan Menken (Disney's The Little Mermaid, Beauty And The Beast, and Aladdin) are the creative geniuses behind what has become one of the most popular shows in the world.The meek floral assistant Seymour Krelborn stumbles across a new breed of plant he names "Audrey II" – after his coworker crush. This foul-mouthed, R&B-singing carnivore promises unending fame and fortune to the down and out Krelborn as long as he keeps feeding it, BLOOD. Over time, though, Seymour discovers Audrey II's out of this world origins and intent towards global domination! FOR MORE INFO AND TICKETS CLICK HERE http://tylercivictheatre.com/production/2017-2018/little-shop-of-horrors And LAST BUT NOT LEAST
The East Texas

ROSE
COMIC CON
October 27,28,29, 2017

The time has come to get the party started! There is a lot of information on this event so just click on the link for more info and tickets!! http://www.toursoftyler.com/east_texas_rose_comic_con
Whoops almost forgot to mention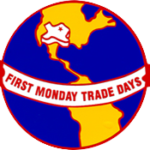 Next one is November 3-5! Greatest shopping event ever!!
The greatest B&B on earth is
The Rosevine Inn Bed and Breakfast and Extended Stay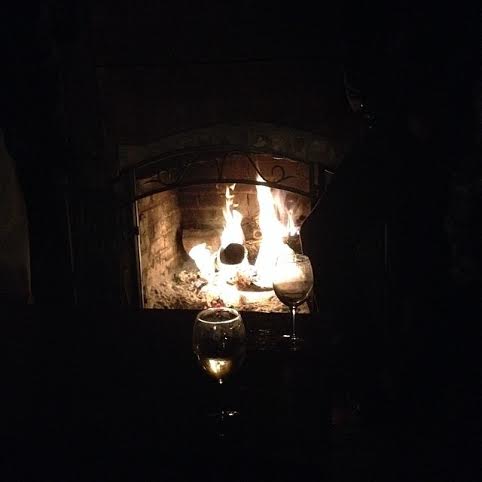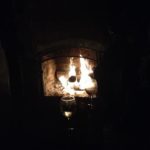 Lodging
! You should not stay anywhere else. It is now fire weather so our motto is Fires Burn Nightly and breakfast is served daily! Come see us soon. Your innkeeper Becca Signing Off