Hope your Valentine's Day plans include The Rosevine Inn Bed and Breakfast & Extended Stay Lodging! What a special surprise for your sweetie (: Romantic fireplaces, hot tub outside under a pavilion, wonderfully soft sheets, plush robes and towels, and so much more. Make your plans soon! Rooms are booking fast.
Saturday, February 10 | 11am – 10pm Downtown Tyler Hit The Bricks
Downtown businesses and attractions (around the square and off the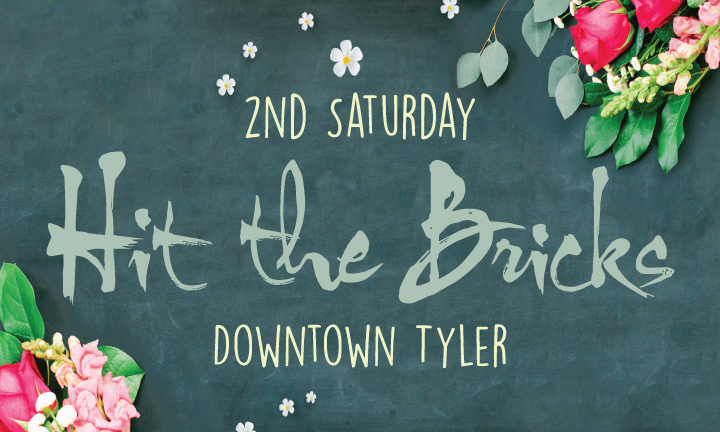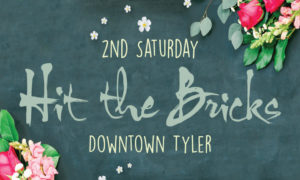 square) will be bursting with things to do the second Saturday of every month. Downtown Tyler businesses will offer fun for the whole family and, of course, the chance to check out the great, locally-owned restaurants, bars, retail establishments, museums, and other Downtown businesses. PARKING IS FREE in the parking garage and on the square. Also, there will be a FREE hop on/hop off shuttle that will take you around Downtown starting at 12 noon. Always lots of fun and interesting things to do. This month the feature will be The Heart Hunt! For more info go to their facebook page https://www.facebook.com/events/964495297051694/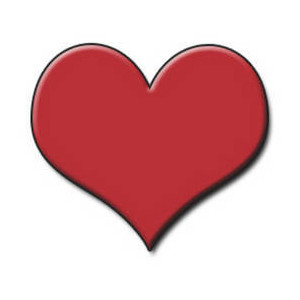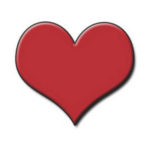 Explore Downtown in a fun and competitive scavenger hunt! Teams of two will take on the Downtown Heart Hunt starting at 2:00 pm from Gallery Main Street. Teams will earn points by locating hearts around Downtown using hints provided and then uploading photos of the two team members with each heart onto social media using the hashtag #DowntownHeartHunt. The team with the most points who makes it back to Gallery Main Street by the designated time, will win the grand Valentine's Day prize. Sounds Exciting! When you are done huntiing down the Hearts-Go to Strada Cafe for a Bring your own Game night. They will have specials on Lattes and small plates. They also offer beer and wine. 302 E Front St., Tyler, TX 75702.
Not sure when this is opening -but this spectacular pallet of nature is worth seeing MRS. LEE'S DAFFODIL GARDEN!
Most people have never heard of it… yet those who have, believe it is a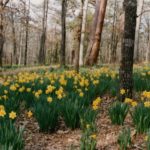 private paradise tucked away among the East Texas landscape. It is considered to be the best kept secret in East Texas. Mrs. Lee's Garden is a 816-acre tract of land that is drastically transformation every February and March. Each spring the acreage becomes a golden haven of beauty. Millions of golden daffodils, scattered over approximately 28 acres, begin to bloom. Visitors can see all the beauty by traveling along a four-mile trail that meanders around two lakes, between wooded valleys, and around a replica pioneer log cabin. It is a sight that leaves visitors in absolute awe. Depending on the weather, the gardens open anywhere from the middle to late part of February until the middle of March. Great place to go for a walk, picnic, afternoon drive, date, etc. For more information click here http://www.daffodilgarden.com/daffodils_home.htm
On February 16 don't miss Elvis!! Travis Powell is THE BEST Elvis ever!! He will be in the house for his performance at the Liberty Theatre on Feb 16 at 7pm.
For tickets Reserve tickets at 832-312-0074 or stevemdxelvis@gmail.com You will love the show-staying at the Rosevine Inn will get you close to Travis. He is a great guy!!
Always great show! See the latest is new products for your home.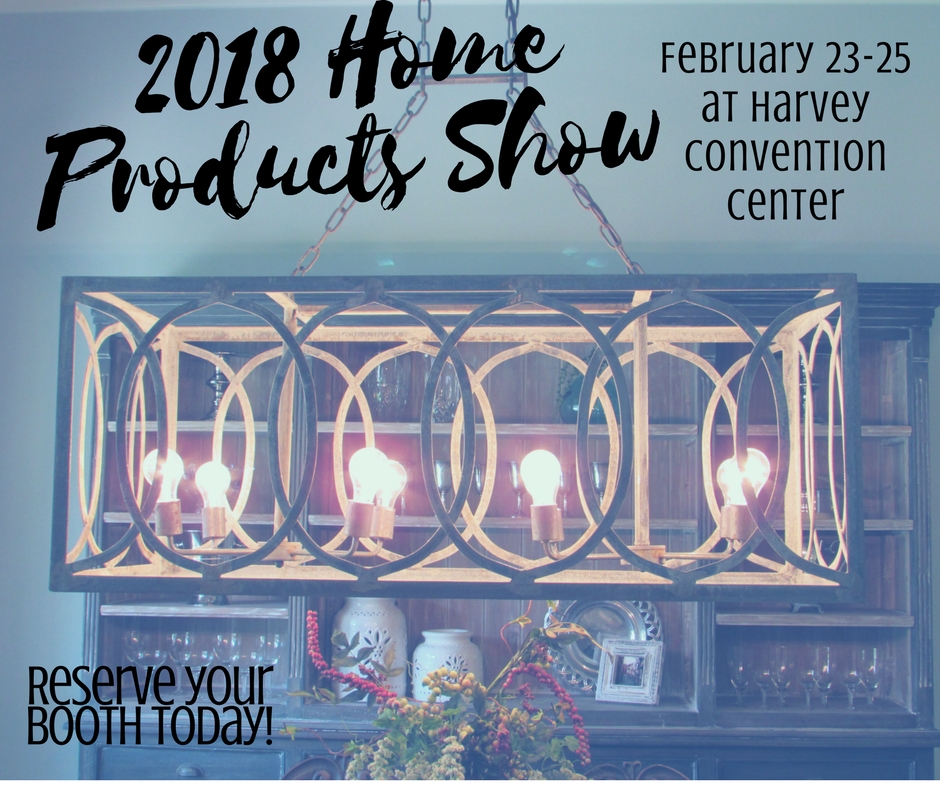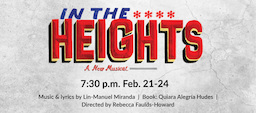 At TJC February 22-Feb 25 a wonderful musical. It tells the story of a vibrant community in New York's Washington Heights neighborhood—a place where the coffee from the corner bodega is light and sweet, the windows are always open and the breeze carries the rhythm of three generations of music, it's a community on the brink of change, full of hopes, dreams, and pressures, where the biggest struggles can be deciding which traditions you take with you, and which ones you leave behind. Come for a performance, which will be held at 7:30 p.m. February 21-24th in Wise Auditorium. Purchase tickets at the Box Office M-F, 12 p.m.- 6 p.m., or call 903-510-2212 to reserve tickets.
WOW we are already now into March!!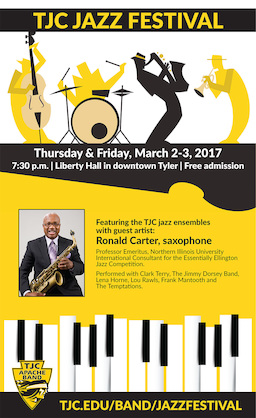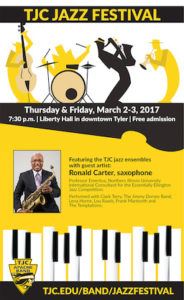 Delight in an evening filled with the finest jazz in East Texas, as TJC plays host to another internationally renowned jazz educator and performing artist during its annual TJC Jazz Festival. Area middle and high school jazz bands will perform throughout the day, culminating in the TJC Jazz Ensembles' performance each evening. Don't miss your chance to hear the TJC Jazz Ensembles and special guests live at the historic Liberty Hall!
Featuring the TJC jazz ensembles with guest artist: Ronald Carter, saxophone Professor Emeritus, Northern Illinois University
International Consultant for the Essentially Ellington Jazz Competition.
Performed with Clark Terry, The Jimmy Dorsey Band,Lena Horne, Lou Rawls, Frank Mantooth and The Temptations.
Of course we must Mention Canton First Monday Trade Days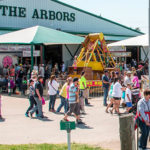 Always so much fun. A shopping extravaganza. You have got to go! One of the largest outdoor flea markets in the United States. This popular flea market is open one weekend a month, attracts upwards of 100,000 shoppers, and provides spaces for 6,000 vendors located on hundreds of acres In March the dates are March 1 through March 4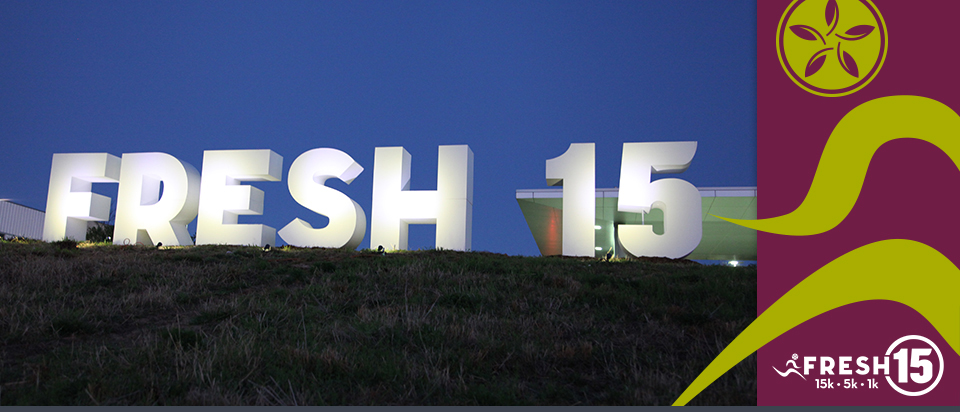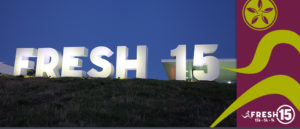 A run you will want to participate in!! FRESH 15 is not just a race – it's an experience. Don't miss out on this event that is quickly becoming a destination race and leading 15K in the United States. Our race focuses on the runner experience, offering the best swag, a safe, spectator-filled course, and an awesome post-race party. 100% of race revenue is donated back to non-profit organizations within our community.
March will arrive all too soon-it will be here before you know it! Spring also will be here and our wonderful Azalea Trails. So many fun activities. So check back soon so we can highlight some of these great things to do.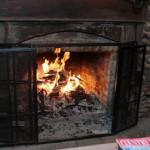 In the meantime come visit us anytime at The Rosevine Inn where fires burn nightly and breakfast is served daily.
Your Innkeeper signing off!