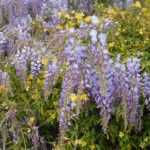 One of the best times in East Texas is NOW!! The weather is great, well once the pollen subsides LOL. Since the temperatures and the sunshine is so mild, there are lots and lots of activities in our are right now. This blog is all about what there is to do in the area. We know your choice for lodging will be The Rosevine Inn Bed and Breakfast and Extended Stay Lodging . So let's get started-we will only feature a few of the thinks to do-but believe me, we have what you are looking for in Tyler!!
First Monday Trade Days is coming up soon March 30-April 1st It is a such a shopping mecca! Don't miss it-the weather should be perfect. Tyler"s 3rd annual Restaurant Week will be April 9-13 and we need you to come and help make it a success!! It kicks off with the Taste of Tyler on April 3rd. It all benefits The Junior League. Taste of Tyler 2018 Tuesday, April 3, 2018, 6 – 8pm for tickets and more information click here https://www.easttra.org/taste-of-tyler A fun evening at Harvey Hall where local restaurants come


together to highlight their menus and strengths. The evening is accompanied by local culinary students working at the event and competing in a competition among themselves. All proceeds are returned directly to area high schools in the form of culinary scholarships to strengthen the local culinary industry by investing in its students' futures. Be sure to purchase your tickets now, it's sure to be a great time!
We have a first class Art Museum in Tyler on the campus of TylerJunior College. They have traveling exhibits.One just started on March 11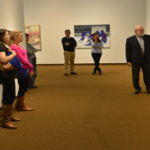 and will end on June 3. "Sticks and Stone: Works by Helen Altman" Worth the trip! "Sticks and Stones" focuses on the artist's fascination with flora and fauna, which "have been a much-appreciated constant in my life," the artist said. "They have been a constant source of joy and also a source of coping."
Let's go shopping for a cause! First Saturday at Flamingos to benefit The East Texas Crisis Center Saturday April 7 10-5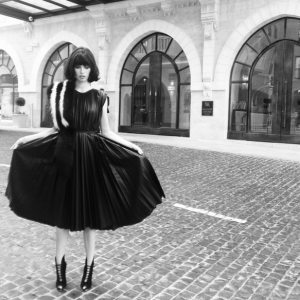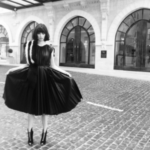 Flamingos Upscale Resale generates revenue that helps support the emergency shelter of the East Texas Crisis Center. The store provides clothing and shoes for women who arrive at our shelter with no other clothing than what they are wearing, for women going on job interviews and for clients going to court. Sales to the public are ancillary funding source for East Texas Crisis Center programs. Resale store operations at Flamingos in the heart of Tyler provides women's clothing, shoes and accessories, furniture, household goods and home décor. located at 2108 S. Broadway
Park Day at Camp Ford Saturday April 7 10-2 Camp Ford served as the largest prisoner of war camp west of the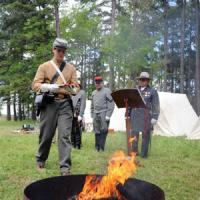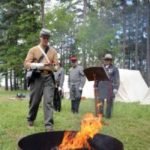 Mississippi and at its peak held over 5,300 men. We are asking volunteers to help us clean the site and maintain its trails and walkways for visitors. This is a normal unmanned site and we greatly appreciate the assistance we get from volunteers willing to lend a helping hand. Join the Smith County Historical Society and the Civil War Trust as we host our 2nd annual Park Day! This event serves as a volunteer opportunity to help service and maintain Camp Ford. If you would like to volunteer, please email volunteer@smithcountyhistoricalsociety.org
A Texas Country Music Hall of Fame recipient , Johnny Rodriguez, has had fifteen top-ten singles and 6 number-one hits since 1973. he will Be at the Liberty Theatre on Thursday, April 12, 2018, 7 – 9pm!! For tickets https://libertytyler.com/events/
HUGE ANNUAL GARAGE SALE
Friday, April 13, 8am – Saturday, April 14, 2018, 3pm
Inside the gym at 2001 Hunter, off Golden Rd. Furniture at 2028 Sampson, adjacent to church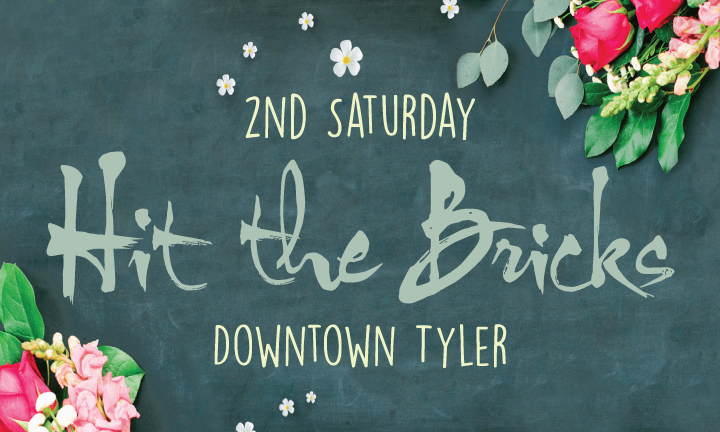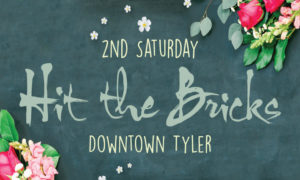 This has become a monthly institution in downtown Tyler. There is always such fun things going on downtown and a little extra on the "Hit the Bricks" weekend. Elvis will be at the Liberty Theatre, there will be Praise Fest on the square and The Mainstreet Gallery will Join Tyler Sister Cities as they present a cultural and culinary display of Japan. The event will feature photographs, kimono, objects, hands-on activities, and food! Please join us on Saturday, April 14, for Glimpses of Japan. BONUS: you'll also be able to view the current art exhibit at Gallery Main Street. Don't miss it!
On Sunday April 15th High Hill Farm JAZZ FESTIVAL 2018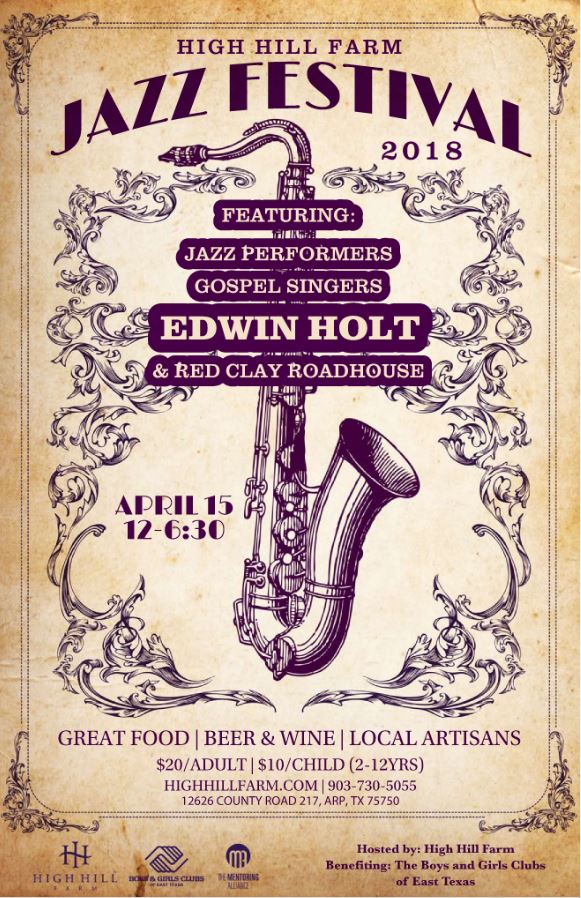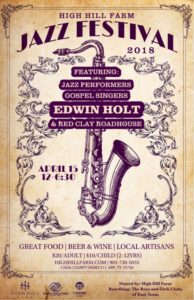 April 15 12-6:30
High Hill Farm is hosting our annual Jazz Festival benefiting the Boys and Girls Clubs of East Texas. We are planning a great lineup of music headlined by Edwin Holt, terrific food and a wide assortment of artisans and vendors. It is an honor for us to host such a wonderful organization and a joy to provide this fun event! Sounds like a great afternoon! Contact:903-730-5055
Tyler Paranormal & Psychic Con 2018
April 20 – April 22
Apr 20 at 7 PM to Apr 22 at 4 AM Need info click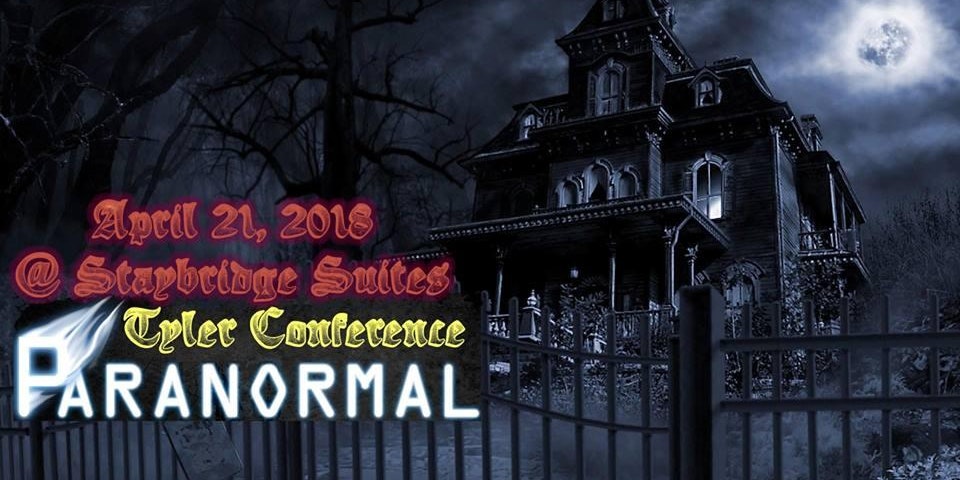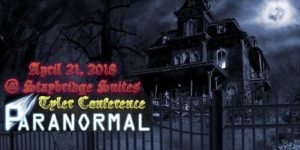 here
https://www.facebook.com/events/1684535924902912/
Tyler's 6th Annual Para/Horor-Con will be held on April 20 & 21nd at Staybridge inn & Suites in Tyler, TX. Everything from ghosts, to Bigfoot, to UFO's, to psychic readings can be found at this hugely popular event!
New and returning guest speakers make it an event to remember! Satisfy your curiosity or add to your current knowledge! Come meet the established stars, and the up and coming stars of the Paranormal Circuit, and of course experience astounding psychic readings and galleries that will be going on!
THE WIZARD OF OZ
will blow you away from the moment the tornado touches down and transports you to a dazzling Oz, complete with munchkins and flying monkeys. Don't miss the chance to travel "Over the Rainbow" and experience this national treasure on stage. for tickets
http://www.cowancenter.org/wizardofoz.html
A wonderful group that originated in Tyler at The Liberty Theatre
Mouse and the Traps Saturday, April 21, 2018, 8 – 10pm Mouse & The Traps has something for everyone!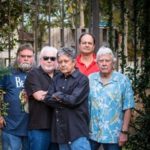 Few bands deliver the goods the way these guys continue to do! So, buckle up & let's Rock & Roll with Mouse & The Traps one more time! Rock On! Formed in Tyler Texas in 1965, Mouse, Nardo, Dave & Larry continue to give the Public just what they want, Great Rock & Roll! Just listen!!
And then the next week on Friday April 27 7-10pm one of our Favorites will be performing at KE Bushman's just outside of Bullard. World Famous Elvis 'Travis Powell'
He will delight you with his tribute show. Performing with Travis is a new up and coming talent Moses Snow. Get your tickets soon. Call Steve 1-832-312-0074
First Monday Trade Day's in May is May 4-6–Put it on your calender now!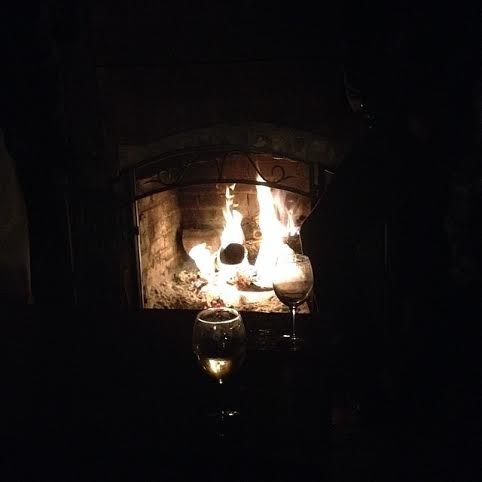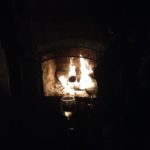 Don't forget when you stay here "Fires burn nightly and breakfast is served daily.
Your innkeeper Becca
signing off