We have so many events and fun festivals coming up in Tyler in the next

few weeks! There is no way to tell you everything, but there will be lots for you to consider here in a condensed version. Lets get going.
First there are LOTS of runs scheduled in the next few weeks. The first will be the annual Azalea Trails run scheduled on March 24th. Listed below are the runs and the dates. We used the list from E-Guide Magazine.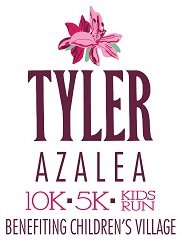 March 24th – 2018 Tyler Azalea 10k, 5k, and Kids Run – Come out for the new and improved Tyler Azalea 10k, 5k and kids fun run for a beautiful course through the Tyler Azalea Trails. This race has been taken over by local runners, and we are looking forward to the best year yet! Proceeds benefit local charity, The Children's Village. For more info find the event at facebook.com/events/1179260842207572 .March 30th – Strides for Excellence Color Glow Run – This Color Run will feature a new twist – a glow run for all ages. The run will include the popular color celebration at the end of the race. Register at localraces.com. March 31st – True Vine Beer Run – Save the date. More details coming soon. Find the event on Facebook or at truevinebrewing.com March 31st – Run 4 The Son 5K – This race starts at 9am and is family-friendly, stroller-friendly and friendly dogs-friendly. Register online therec.redpodium.com or call Crossroads Church (903)939-9400. Proceeds go to the City of Whitehouse First Responders. Please bring two non-perishable food items for the Whitehouse Food Pantry. There will also be an Easter Egg hunt held right after the run. This will be at Whitehouse Sports Complex, 12500 County Rd 2133. April 7th – Tyler Run for Autism– Join this 7th annual run inspired with the purpose of raising funds to provide much needed Applied Behavior Analysis (ABA) therapy for children on the autism spectrum in East Texas. 100% of the funds raised are given back to children enrolled at The Treatment and Learning Center for Children with Autism (TLC) or Autism Response Team of East Texas (A.R.T.). Register at tylerrunforautism.org. April 7th – Home Run 5K/10K will be held The Cannery in Lindale. Proceeds benefit Proverbs 19:17 Ministries. To register go to proverbs1917ministries.org.
We have a GREAT state park just north of the City of Tyler. They have lots of events. One event this month is Tyler State Park Dogwood Days Driving and Walking Tour
Friday, March 16 and 17, 2018, 8am – 6pm
Tyler State Park, 789 Park Rd 16
Take a self-guided vehicle tour or enjoy one of the many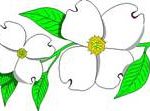 trails at Tyler State Park to see beautiful blooming Dogwoods
and other Spring Flowers.
Saturdays enjoy fun Ranger
Programs. $6 per person 13
and older, 12 and under free.
…
We saw this event last year-it was LOTS of fun!
Barstool Races @ Ben Wheeler, TX
Saturday, March 17, 2018, 3pm – 12am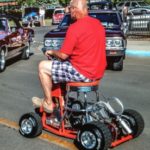 Come watch or race in our 4th annual Barstool races being held in downtown Ben Wheeler, Tx. Proceeds benefit the Ben Wheeler Fire Department. Many Activities Day Of
Registration begins at 1 and goes till 3:00
Event fires up at 3:00
Races Kick Off at 4:00 pm
Live Music at the Forge and Moores Store all night long Ping Pong Tournament at the Forge
How about a fun play for St. Patricks Day


March 9, 2018 – March 18, 2018 This delightful new comedy we know will appeal to a broad spectrum of audiences. A woman needs some ready cash right away because her apartment is about to be condo ed the hot new verb of the 80's. As she believes she is going to win the big lottery, she withdraws her life savings to buy tickets. Meanwhile her husband, who left her three years before, arrives back home on her birthday, the day of the lottery drawing. The woman's sister has also bought a lot of tickets. The husband has bought one for her and one for him. The women think the husband has won with his tickets; but, it turns out, the reason he is flush is that he is now financially successful. Actually, one of the women just may actually have the winning ticket! Link for more info and tickets http://tylercivictheatre.com/production/2017-2018/the-lucky-olearys
The biggest thing happening this month, in Tyler anyway, is
Azalea & Spring Flower Trail
There are so many events and activities that we cannot possibly write them all down. There are links below for you to access all the great things to do. And the first thing you need to do is make your reservation at The Rosevine Inn Bed and Breakfast and Extended Stay Lodging.-Just click here!! www.rosevine.com
You are invited to enjoy the vivid colors and sweet scents that only an East Texas Spring can provide. Make plans to take in the special Azalea and Spring Flower Trail events.
This year's Azalea and Spring Flower Trail will be held March 16 – April 1, 2018.There are additional Spring events and year-round attractions to assure your visit to Tyler, Texas is a pleasant one!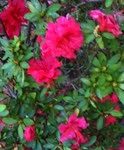 The Azalea & Spring Flower Trail travels through ten miles of residential gardens and historic homes sites. The two trails have been routed to maintain an orderly traffic flow so visitors can see as many flowers as possible. From the courthouse on North Broadway, follow the specifically marked Azalea Trail signs southward to enjoy this outstanding celebration of Spring in East Texas. To learn more about our Azalea & Spring Flower Trail, check out these links:
2018 Apache Belle Spring Show
March 22, 23 and 24, 2018, 7:30 – 8:30pm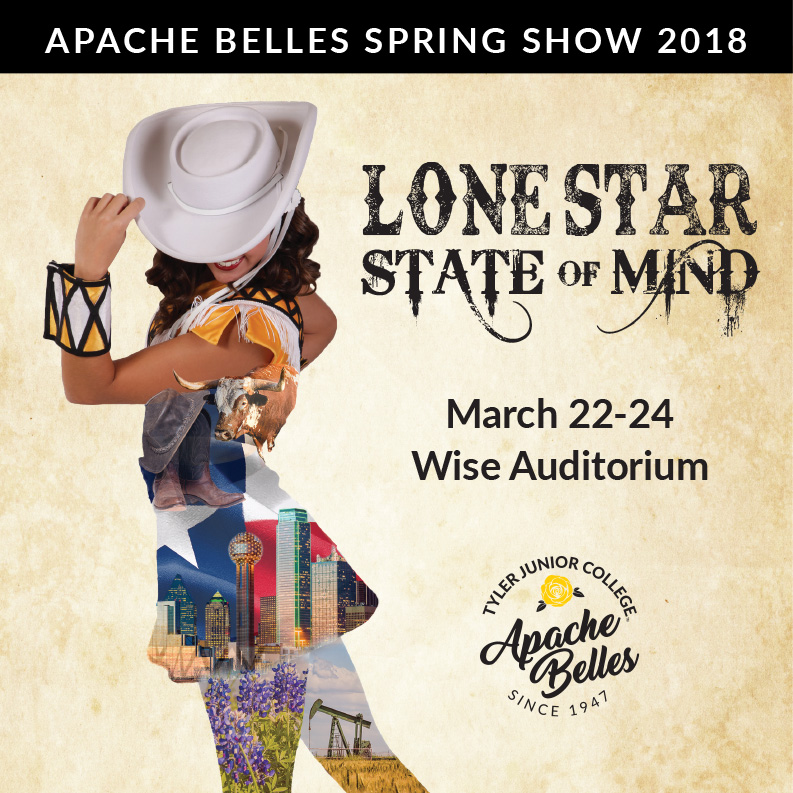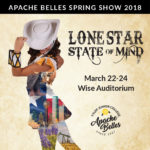 An evening of fun and entertainment featuring the
internationally Famous Apache Belles celebrating their 70th
Anniversary with the show title of "Lone Star State of Mind."
The Apache Belles will perform this customized show, which will
include all styles and genres of dance and center around a theme
that will capture the imagination of all audience members. $8 for
Thursday night or Saturday Matinee, $13 for Friday or Saturday
night. Tickets may be purchased online. Group rates available
for 20 or more. Link:apachebelles.com Wise Auditorium, TJC,
1400 E Fifth, Contact:903-920-3773
The absolute best thing we do every spring is this tour!! 'The Spirits of Oakwood' Saturday, March 24, 2018, 1 – 4:30pm
A guided walking tour through Historic
Oakwood Cemetery. Historians dressed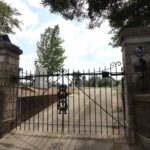 in period clothing portray notable Tyler
and Smith County citizens buried in the
historic cemetery, telling their individual
stories. $10 per person. Children 12 and
under are admitted free, but must be
accompanied by an adult. Link:oakwoodcemeterytyler.com Contact:903-316-2201
Rose City Artisans & Flower Market at the Goodman Friday, March 30 and Saturday March 31, 2018, 10am – 4pm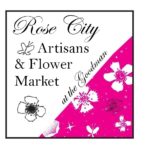 This exciting, annual open-air market is sure to inspire and entertain
the entire family. Purchase an original oil on canvas, a wooden toy,
or a beautiful ceramic vase. Plan out your flower garden for the
year, with roses, daylilies, and orchids, as well as a sculpture or two.
There will be live entertainment and concessions available during
this two-day event. Tours of the Goodman Museum will be available
throughout the event. Free Admission. Location:The Goodman-LeGrand Museum, 624 N Broadway Ave Contact:903-531-1286 This year EASTER is on April 1! No Foolin !! Lots of churches will have activities, but if that is not in your plans -here is another fun thing you can plan
BIG Bunny Sighting Aboard Texas State Railroad
There has been a BIG bunny sighting in Texas, and this ain't just anybunny, it's somebunny really special! There's no better way to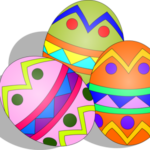 celebrate the season than with the adorable rabbit himself. The Easter Egg Express, running on March 24, 25, 30, 31 and April 1, takes the whole family to an Easter Egg Park filled with games and activities for all ages. The interactive train ride and Easter egg hunt, with a backdrop of great music, are eggstra-ordinary venues for a delightful springtime afternoon in the Piney Woods. A variety of food will be available for purchase. These popular trains fill quickly, so book early. for more info and tickets https://texasstaterailroad.net/events/easter-egg-express/
Tyler"s 3rd annual Restaurant Week will be April 9-13 and we need you to come and help make it a success!! It kicks off with the Taste of Tyler on April 3rd. It all benefits The Junior League.
So This is just touching on all the activities in the area the next few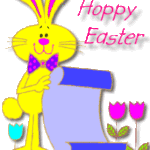 weeks.Come stay with us at The Rosevine Inn Bed and Breakfast and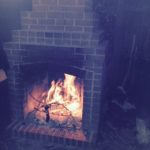 Extended Stay Lodging. We will love to help guide you. Then come back and sit by our courtyard fire and enjoy yourselves..
Your Innkeeper signing off-until next time!