Excitement is almost tangible and the holiday season is in full swing right now at Rosevine Inn Bed and Breakfast. We trimmed the tree, wrapped surprises and added all those special holiday touches to common areas.
If you're looking for the perfect gift, why not purchase a gift certificate good for a stay at Rosevine Inn? We also still have a few rooms available for New Year's Eve but don't wait! Search available rooms online or give us a call at 903-592-2221.
Guests book bed and breakfast rooms and extended stay suites in December because East Texas has one exciting event after another, and we're located in the heart of it all. Check out this month's packed calendar.
December 6 & 7 — White Christmas at Liberty Hall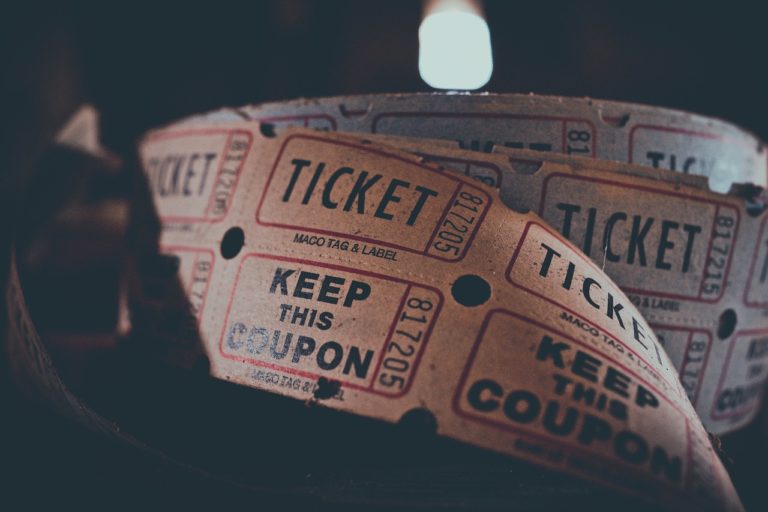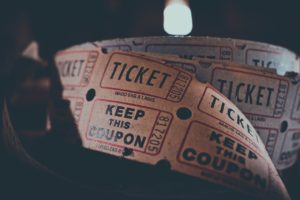 What's even better than watching classic Christmas movies at home? Seeing them on the silver screen! This December 6-7 enjoy an old favorite at Tyler's historic downtown theater. Liberty Hall brings audiences the 1954 classic movie "White Christmas," with stars Bing Crosby, Danny Kaye, Vera-Ellen and Rosemary Clooney. In this musical comedy romance, a song-and-dance team teams up with a sister act to save a quaint country inn. There's plenty of music and meddling as the couples fall for each other and hope for a happily ever after.
December 7 — Christmas in the Park
The Children's Park in Tyler Texas is evidence joy can come from sorrow. When Jennifer and Billy Dan Carson's son Braden died in 1999, Jennifer prayed God would give purpose to her son's brief time on Earth. She stepped out in faith and doors began to open for creating a place to celebrate and memorialize the lives of children. It's a place for quiet reflection, for healing and for children to use their imaginations.
The Children's Park's annual Christmas in the Park event takes place from 6-8 p.m. Families sing Christmas carols and hear a story at the park's 25-foot Mega Christmas Tree. They also have a chance to taste park sponsor's signature Snowman Soup.
December 8 — A Sleigh-Load Full of Choices!
Holiday in the Garden and Bazaar at Rose Garden Center — More than 60 vendors bring you specialty and gift items at this Tyler holiday event. Children can participate in the Christmas scavenger hunt, hear stories read by Mrs. Clause and ride the mini train. Ice sculptures, shopping, live music and holiday foods are available for the whole family.
Blue Santa Crawl — Have some fun and make a difference in a child's Christmas at the 2nd Annual Blue Santa Pub Crawl. Buy tickets online, then check in as the sun starts to set at ETX Brewery for your Blue Santa t-shirt and lanyard. Then, Downtown Tyler is your playground as you look for pieces of your Blue Santa Costume. Designated locations have costume elements like a Santa beard, jingle bells, hats etc. Beard Contest winners receive a prize, restaurants and bars compete for the best Blue Santa cocktail, Tyler Library staff offers Christmas trivia and a handbell quartet brings a holiday concert.
Holiday Hit the Bricks — Every second Saturday in Tyler is Hit the Bricks downtown, and December's is extra special. Here are just a few of the events scheduled for December 8:
Mrs. Clause and a scavenger hunt at the Goodman Museum from 10 a.m. to 4 p.m.
Smooch-A-Licious Jewelry by Sylvia Moore at 108 South Broadway from 10 a.m. to 9 p.m.
Open-air shuttle rides by Tyler Innovation Pipeline from 11 a.m. to 4 p.m.
Make snow at Tyler Public Library at 12 noon and 2 p.m.
Holiday pallet making class ($20.00) and assorted free crafts at Innovation Pipeline from 1-8 p.m.
Downtown Tyler Museums Holiday Open House from 4-8 p.m.
Downtown Artists and Makers Holiday Market at Gallery Main Street from 4-8 p.m.
Smith County Historical Society's Grand Opening of the "Blown Art Exhibit" from 4-8 p.m.
Deck the Halls with Buddy Holly — Liberty Hall welcomes Johnny Rogers as Buddy Holly for a classic rock-n'-roll Christmas concert. The event takes place from 7-9 p.m., but don't wait to get your tickets.
Robert Cray Band at Cowan Center — Robert Cray is a successful blues artist with five Grammys, 15 Billboard chart-topping releases and plenty of other awards. You can see him at this Braithwaite Intimate Gathering starting at 7:30 p.m.
December 12-16 — A Christmas Carol

Catch a live performance of this Christmas favorite at Liberty Hall from 7-9 p.m. The theater play is presented by Shane and Krysti McWha, and a portion of ticket sales go toward providing medical and dental care at Tyler nonprofit Bethesda Health Clinic.
December 20 — UT Cowan Braithwaite Hall Original Play
"Come and Find Me — A Christmas Musical" is an inspirational story about the power of belief. When life events present one challenge after another, one family struggles to keep Christmas hope alive. Enjoy the holiday evening of new music and a concert reading of this musical in development at the beautiful UT Tyler Braithwaite Recital Hall.
December 20-21 — It's a Wonderful Life
Reel Talk is a Liberty Hall concept that allows movie enthusiasts to watch film favorites, then connect with others for discussion. On December 20, the theater shows the seasonal favorite where George Bailey faces his life in flashback and finds new reasons to live, with time afterward for discussion. The movie plays again on December 21 from 7-9:15 p.m.
December 21 — Enchanted Evening with Santa
Santa comes to The Children's Park for an enchanted evening and a chance to fight hunger in East Texas. Instead of leaving Santa cookies, park sponsors invite children to bring a plastic jar of peanut butter to donate to the East Texas Food Bank. Kids experience one-on-one time with Santa. Families can also eat Snowman Soup and make S'mores over the park's open fire. It all takes place from 6-8 p.m.
December 31 — SPCA's Fur Ball

If you don't already have New Year's Eve plans, the Society for the Prevention of Cruelty to Animals (SPCA) in East Texas has a fun-filled bash. Austin band The Grooves plays party hits and the evening includes dancing, food, cocktails and a silent auction. The fun takes place at Juls Event Center from 8 p.m. to 12:30 a.m.
Ongoing Events
Tyler State Park — First Three December Weekends
Nature Wonderland Walk — Stroll around the State Park Lake at sunset, soaking up the beauty of nature in winter. Dress warmly and meet at the Silver Canoe Park Store at 4 p.m. on the first three Fridays in December.
Pineywoods Christmas Decorated Drive-thru — Friday and Saturday nights families can drive or walk through decorated camping areas and stop by the park store for seasonal refreshments. They also offer discounted shopping for those last-minute gifts.
Learn Crochet for Free!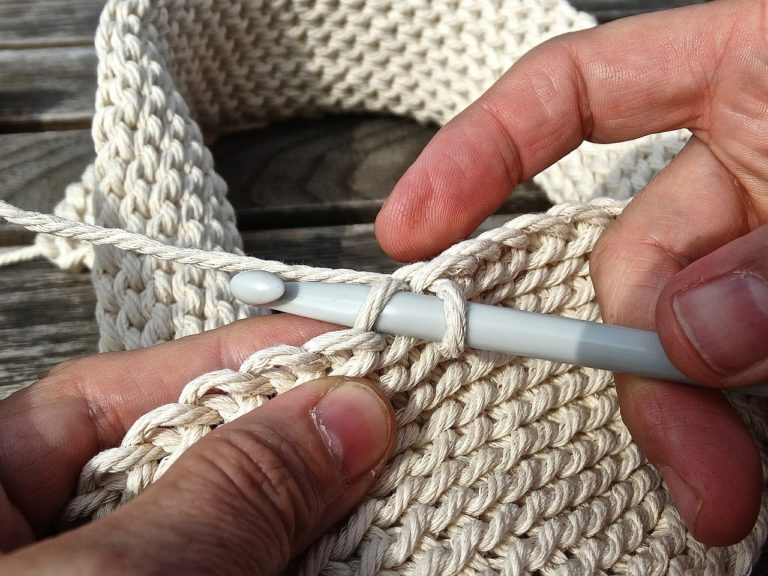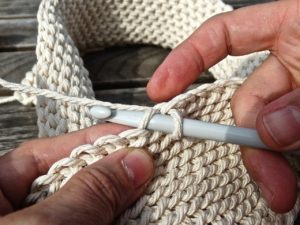 Crochet involves hooking thread or yarn to make fabric. It's a stress-relieving, creative process that also produces beautiful results. You can learn to crochet for free at Tyler Public library every Saturday in December. Classes start at 11 a.m. The library also offers quilting lessons on Tuesdays at 10 a.m. all month long.
January Sneak Peek
The fun doesn't stop at the end of December. Here's your sneak peek at what's happening at the beginning of 2019.
Jan 1 — Kettle Krush Run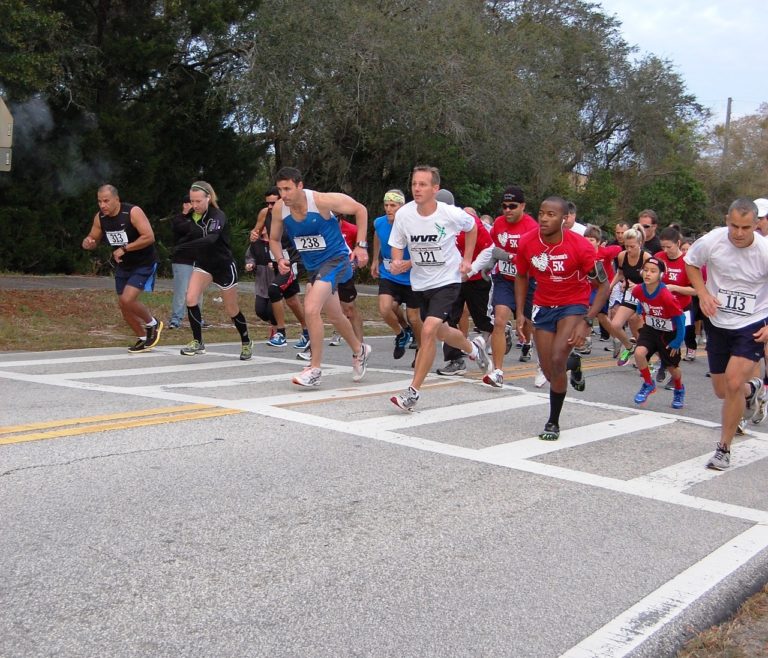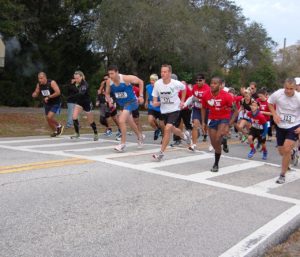 Start the New Year right with a 5k event benefitting The Salvation Army. Don't worry about getting to bed early, this event features a later than normal start time. Information is available on their Facebook page.
January 5 — Dutch Oven Cooking at Tyler State Park
Texas Parks and Wildlife warns this cooking method will get you hooked. If you've ever struggled to make good food on a camping trip, this is your chance to up your camp chef game and learn some history at the same time.
Merry Christmas

from Rosevine Inn Bed and Breakfast

We have much to be thankful for this holiday season, and at the top of our list is you! We're grateful every day to live in one of the best parts of Texas, and amazed almost every day by the people who come to stay with us. We treasure the relationships built and memories made, and look forward to serving you in the year ahead.

So we will continue in 2019 HAPPY NEW YEAR! Until we meet again your Innkeeper Becca Signing off!