A new year always brings fresh excitement here at Rosevine Inn. January is packed with hope as we look toward a bright future, and February we celebrate

romance. Speaking of romance, have you made your Valentine's Day reservations yet? Our unique guest rooms and fabulous suites are the perfect setting for your romantic getaway, and they're filling up fast. Book yours online or by calling 903-592-2221. Then check out what else you can expect in the month ahead.
Canton First Monday Trade Days for 2019
Canton trade days happen one weekend per month throughout the year. The name can be confusing for people wanting to attend this fantastic flea market and antique bazaar because it doesn't actually happen on the first Monday of the month. Trade Days are on Thursday through Sunday before the month's first Monday. Your next chance to shop in 2019 is January 31 – February 3, unless you come see us this weekend!!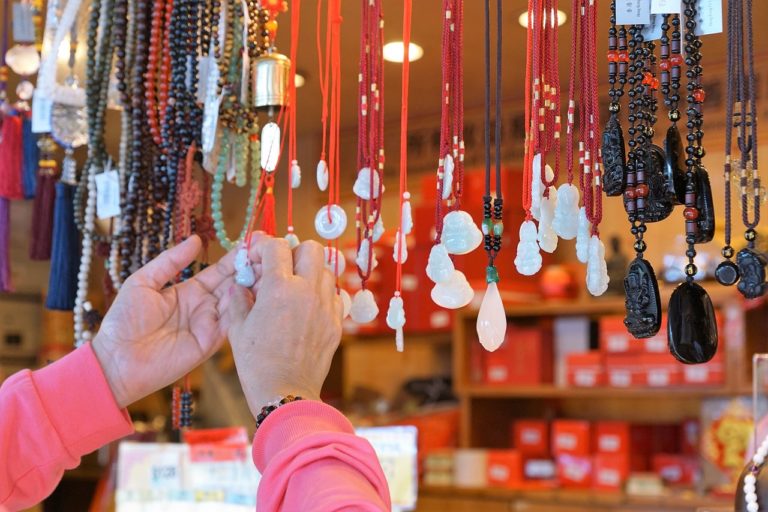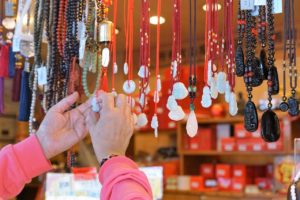 If you're planning your first trip, check out the Shopper's Guide and Orientation to Canton First Monday Trade Days. It provides directions and an overview of some of the main vendors. We'll place a link at the bottom of this post so you can chek it out!!
Tyler State Park Classes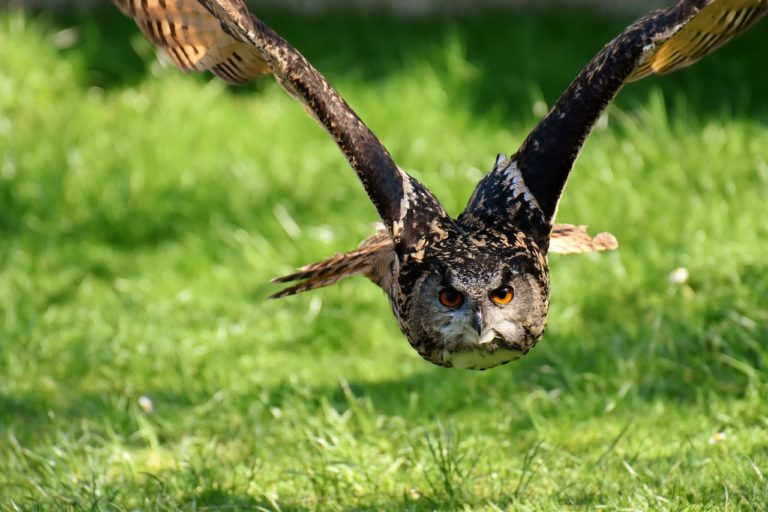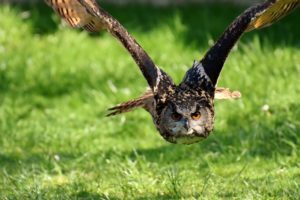 Tyler State Park has trees that tower over 100 feet in the air, historic buildings and a spring-fed 64-acre lake. It's beautiful every time of the year. It's one of the best East Texas destinations for boating, hiking, mountain biking, bird watching and geocaching.
The park offers classes and events that draw people from all over the state. These are available in January.
Saturday, January 12
Tyler State Park Birding Tour — Travel with a guide into the piney woods to find birds, observe them in their natural habitat and identify them in your field guide. This easy to moderate hike is for ages seven and older.
Birding 101: Introduction to Birding — Learn to identify area birds by both sight and sound.
Winter Survival — Cold weather months are going to be here for a while. Learn to survive when camping and traveling in winter.
Home Improvement: Beaver Pond Walk — Observe beavers as they build their homes and shape the environment.
Survival Fire — This class teaches techniques to start a fire even if you don't have matches!
Saturday, January 19
Family Fishing: Catching Rainbows — The park's lake is stocked with thousands of rainbow trout, and when you attend this class, they'll teach you to catch them. If you left your fishing license and pole at home when you booked your Rosevine Inn stay don't worry. For this class, you don't need a license and they have loaner poles available.
Saturday, January 26
Zombie Apocalypse Hike — If things went terribly wrong, could you survive without modern technology? This class walks you through the basics.
Owls: Silent Hunters of the Night — There's something mysterious about these nighttime birds. This evening hike will teach you all about them.
Saturday, February 2
Dutch Oven Cooking — Cast iron cooking is a camping favorite, and there are tips and tricks to make it even better. Once you learn the basics, you'll be hooked.
Backcountry Hike Series — Hit the trail for healthy outdoor activity while you learn about the East Texas woods.
Elvis in Gilmer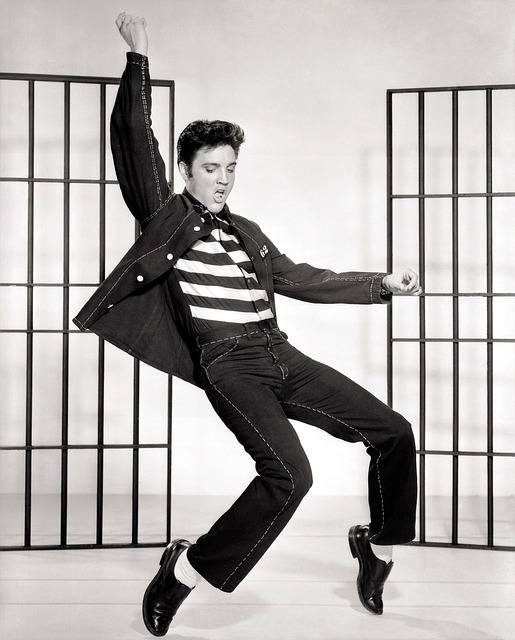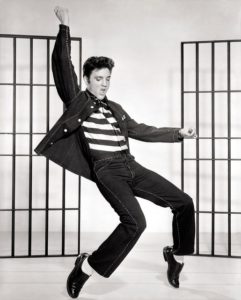 You don't have to go to Graceland for your Elvis fix. World-famous Elvis impersonator Travis Powell is coming to Gilmer, Texas on January 12.
The 35-year-old North Carolina native performs top Elvis hits in a black leather outfit just like Elvis wore in 1968, then switches to his Vegas-era white jumpsuit.
Fans say his vocals are so spot-on you can't tell you're not actually listening to the real King of Rock and Roll. See him perform at the Gilmer Civic Center starting at 7 p.m. Call Steve for the best tickets 832-312-0074.
Tyler Civic Theater Presents Two Great Productions!!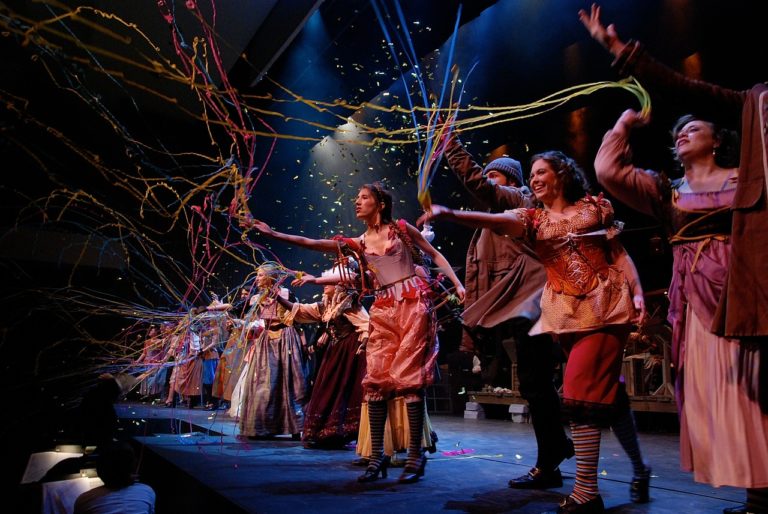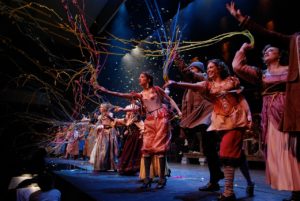 This Shakespeare comedy Taming of The Shrew is about trickery, romance, and the fact it's possible for couples to argue and still live happily ever after. A young rich traveler Lucentio falls in love with the beautiful and sweet Bianca, but there's a problem. Her father won't let her get married until someone weds her older sister Katherine. Kate is a prickly young woman, a shrew.
Lucentio talks fellow traveler Petruchio into wooing Kate, and a battle of the wills begins. Theater fans will laugh and at the same time identify with the frustration that occurs when men and women don't see eye to eye.
The play's condensed version runs from January 17 – January 20. Get your tickets through the theater's website.
Also, Tyler Civic Theater presents "On Golden Pond" February 8 – 17. This beautiful love story is perfect for your romantic getaway at Rosevine Inn. The Valentine's Day performance comes with the option of adding a sweet dessert to be served at intermission.
Coming to Cowan Center
The King and I might be one of the best musicals of all time, and it's coming to UT Tyler Cowan Center's Broadway Series. February 4 at 7:30 p.m. see Rodgers and Hammerstein's creation in which a British schoolteacher falls in love with the King of Siam. Tickets are currently available online.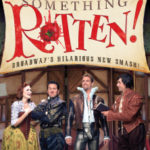 Jan 24 brings the Musical Something Rotten! is "Broadway's big, fat hit!" (New York Post). Set in 1595, this hilarious smash tells the story of Nick and Nigel Bottom, two brothers who are desperate to write a hit play. When a local soothsayer foretells that the future of theatre involves singing, dancing, and acting at the same time, Nick and Nigel set out to write the world's very first MUSICAL!
Also in February, Cowan Center presents Kool and the Gang. With R&B hits like "Celebration, "Get Down On It," and "Jungle Boogie," these legends have sold more than 70 million albums worldwide. See them in person as part of the Braithwaite Intimate Gatherings series.
Winter Dome Shows at CESSE
The Center for Earth and Space Science Education at TJC is always a great place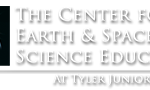 to spend the afternoon when the weather is bad. This winter season they brought back $1 Tuesdays, where you can see any planetarium show for just a buck. Winter Dome Shows through January 31 are available on their website.
Closest Lodging to Tyler Events
When you stay at Rosevine Inn Bed and Breakfast, you're just minutes away from Tyler events, museums, restaurants and shopping. Explore the area, come home to luxurious accommodations and wake up every morning to a legendary breakfast. We also have extended stay suites available at competitive rates. Browse our lodging options or give us a call to book your stay.
Remember Valentine's Day is just around the corner and Rosevine Inn is a great choice for you to impress your sweetheart. We have a great add on special for only $45 and includes a bottle of wine, two wine glasses and a snack or two, also!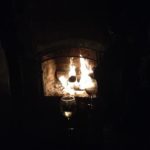 So don't forget Fires Burn Nightly and Breakfast is served Daily at The Rosevine Inn Bed and Breakfast and Extended Stay Suites.
Your Innkeeper Signing Off!!
Resource link:
Shopper's Guide and Orientation to Canton First Monday Trade Days