"When times are tough, the tough get going" This is an unprecedented time in our history!
We usually blog on what there is to do in our area, but with virus looming , everything is on hold. So, this blog will be on the wonderful things to do when you are staying at our inn. We are here if you need us.
We are full on in April now and the beauty of spring is all around. Trees and grass are such a vibrant green after all the rain we've had and flowers are popping up all around providing a rainbow of color across yards and byway. Make Rosevine your your home base for your beautiful drives in East Texas.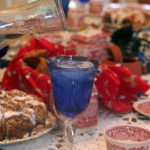 One of the most popular things at our Inn is breakfast! We enjoy joining our guests for the morning meal. Conversation is a big part of the morning. We serve as much coffee as you can handle! then there comes fresh fruit, a delicious entree, muffins- wow can you eat that much! Bet you can.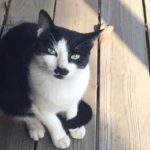 All of our guests love to sit in the courtyard behind the house. It has a great fireplace and a nice fountain. It is relaxing. makes for fabulous conversation and your favorite beverage. We have some nice cats that may join you. The most popular is Groucho.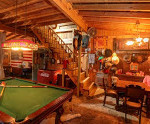 Then there is the Barn. So many activities available. Play a game of pool or challenge your partner to an exciting card game. The board games abound. If a chill comes in the air, sit by the fire and enjoy your time. Darts, checkers, chess,monopoly, "Dog"-don't worry we will teach you-, Settlers of Catan, Clue-and so much more. There is a great Bocce/Horseshoe Court right outside the barn Backdoor. Then you will move to the treehouse -relax and enjoy your wine while the sun sets. So relaxing.
Many of the restaurants are open in Tyler for take out and/or pickup. You are welcome to use our dishes to make your meal an enjoyable moment.
So, when you feel it is the right time to get out again, make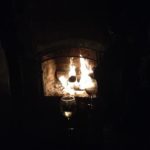 your reservation. We also have gift certificates available if you would like to support our Inn at anytime! Come visit us where fires burn nightly and breakfast is served daily.
Your Innkeeper signing off until we meet again!