The most wonderful time of the year is finally here, and we're looking forward to

celebrating every moment. Book your room or suite at Rosevine Inn so you can stay in comfort right in the middle of the holiday fun. Here are all the best things to do when you visit Tyler in December.
Christmas Shopping
Everyone wants to give the perfect gift to that special someone, and it usually isn't found on Amazon. East Texas has one-of-a-kind gifts and a plethora of shopping opportunities like these.
First Monday Trade Days
Visit Canton on December 3, 4 and 5 to finish up your holiday shopping. You'll find gifts from home goods to hand-carved items to honey from local vendors. Shop antiques, artisan-crafted goods, vintage clothing and everything else you can imagine at the
world's largest flea market.
Cherokee Craft and Trade Fair
If you're in East Texas on December 12, take a scenic drive to Jacksonville to visit the Cherokee Craft and Trade Fair between 10 a.m. and 4 p.m. You'll find treasures you didn't know you needed and gifts you've been looking for. Area vendors offer handmade crafts, baked goods, jewelry, clothes, quilts and other sewn items, glassware, candles, cosmetics, embroidery, even handmade pasta. December's event also brings you holiday-themed items, kitchen wares, electronics and so much more.
The craft fair takes place at The Ruby Ballroom at 707 College Avenue in Jacksonville Tx. Admission is free when you bring a canned good and/or toiletries for the Highway 59 Mission.
Christmas Lights and Holiday Parades
The lights came on earlier than usual this year as Tyler area residents and business owners one by one began to display their symbols of hope and holiday cheer. If you love the famous Azalea District in the spring, be sure and visit again during the holiday season. Take a drive or go on a walking tour to enjoy the beautiful historic homes and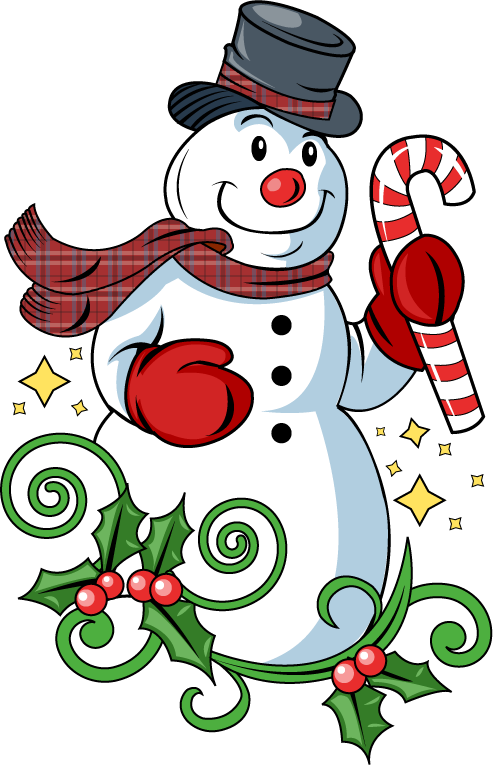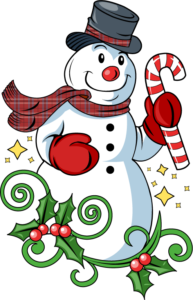 businesses decorated for the holidays, with holiday photo ops along the way.
The Azalea District Trail of Lights is only a few blocks from Rosevine Inn. This year, we're excited to announce that Hot Springs Carriage Company will be offering horse and carriage rides from November 27 through December 31.
Take a romantic carriage ride with the one you love or bring the kids for family-friendly fun. You'll find the horse and carriage at Bergfeld Park starting at 5:30 every evening and offering rides until 9 or 10 p.m., depending on traffic. Rides are $5 per person with a two-person minimum. Longer rides are available at $10 per person with a $20 minimum.
The Hot Springs Carriage Company points out they'll be practicing social distancing by only providing rides for one family group or friend group at a time. You're free to enjoy the lights, have a one-of-a-kind experience and make happy memories with those you love.
Santa Land Tyler TX
Santa Land, the drive-through Christmas light wonderland is now open! Every year the park welcomes visitors to drive through their 24-acre park and see more than 2.5 million lights. Most-loved displays include Christmas Tree Lane, the Dancing Giants, the Twirling Tunnel of Lights and more.

After you drive through the park, stop for photos with Santa and check out the gift shop. Be sure to bring your mask, they're required for anyone outside a vehicle.
2020 Rotary Club of Tyler Christmas Parade
Enjoy this year's event in a unique way as a reverse parade! To ensure visitor safety, parade entrants stay in one place all along the route while attendees walk or drive through. See the parade between 10 a.m. and 11:30 a.m. on Saturday, December 5.
Get Elfed Up in Edom

Also on December 5, have fun all day
Getting Elfed Up in Edom
. The car show runs from 10 a.m. to 4 p.m., and Christmas Carolers sing from 5 p.m. to 7 p.m. Throughout the day visitors experience "snow" flurries, see a Live Elf on the Shelf, visit Santa's brother Uncle JT Claus and enjoy snacks and games. Visit Edom shops and stay for the tree lighting at 6 p.m.
Tours of Tyler Presents Merry Christmas TX
December 4 through January 2, take a stroll through a living Christmas village at 15926

Hwy 64 E. Tyler, 75707. Merry Christmas, TX is a walk-through light park with interactive displays and activities. Celebrate the most wonderful time of the year with Christmas themed karaoke, games, magic shows, crafts and treats. Stop by the Snowball Fight Arena with more than 500 snowballs for throwing. Or renew your wedding vows with a twinkling light backdrop.
Santa Paws At Tiger Creek Animal Sanctuary
Santa is busy this time of year, but he's making time to stop by Tiger Creek Animal Sanctuary on December 5th, from 10 a.m. to 2 p.m. Get your photo and tell him your wish list, then enjoy activities like storytime, an ornament race, and time in the petting zoo.
From 11 a.m. to 1 p.m. Tiger Creek representatives will provide an exotic cat educational enrichment. The sanctuary provides a home for big cats who become neglected, abused, abandoned or displaced. Right now they have 38 lions, tigers and other big cats.
Ride the Polar Express
One of the most-loved holiday experiences in East Texas is Texas State Railroad's Polar Express. Visitors are welcome to show up in their pajamas and climb aboard at the Palestine Depot for a journey to the North Pole. On the way, chefs dance, sing and serve delicious hot chocolate and cookies, then read from the beloved children's book.
As you pull into the Rusk train depot, Santa and his elves wave to you from a brightly lit wonderland. Then Santa boards the train to give the first gift of Christmas, a bell only believers can hear ringing. Get your tickets online for an experience you don't want to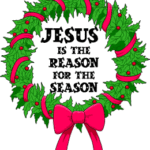 miss.
We want to wish everyone a special Christmas this year -please don't forget
Book for December, Come Back New Year's Eve
Reserve your room now to enjoy December in East Texas, then visit again on New Year's Eve. At a time when large scale celebrations aren't the best idea, we still offer a safe, quiet alternative with a small, intimate gathering in the barn.
Merry Christmas and Happy New Year from all of us at Rosevine Inn.