Like the rest of the nation, here at Rosevine Inn we're feeling relieved to see the year 2020 wind to a close and looking forward to a positive start to the year ahead of us.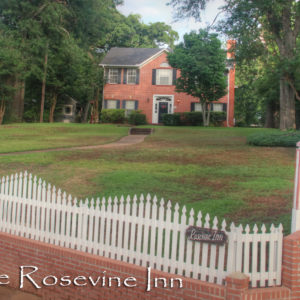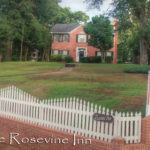 After the fireworks fade and the champagne is gone, we predict a lot of people will be looking around and wondering, "what's next?" This month's guide is all about things to do in January 2021 near Tyler TX to help area visitors and residents to get their new year off to the best possible start.
While a lot of the typical events we would see this type of year aren't happening, there's still plenty to do. Rosevine Inn always offers an escape from the ordinary. Every single one of our bed and breakfast rooms or extended-stay suites is unique, so even if you've stayed with us before, you can always experience something fresh. And our gourmet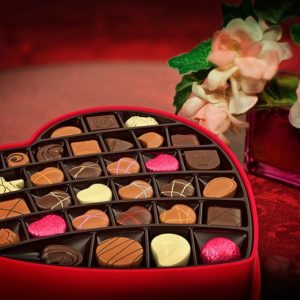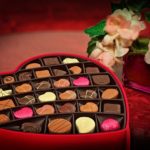 breakfast offers so many good things your taste buds will thank you for trying new flavors and returning to old favorites.
Book your stay now to enjoy January in Tyler TX. Plus, Valentine's Day weekend will be here before you know it, keep reading for details.
Best Places for Wine Tasting
A new year is always about hope. We make resolutions because we want ourselves and our experiences to be a better version of what they've been so far. If you've never been to a wine tasting, you might not realize how doing so could elevate your everyday perceptions.
Good wines have a plethora of flavors and aromas you might have been missing out on. Wine tastings make you aware of things like balance and structure, and make you more knowledgeable about wine in general.
There's a difference between drinking wine and savoring it. A wine tasting walks you through the process of experiencing wine with all of your five senses. Once you've learned to observe the shades of different varieties, feel varying textures and densities, appreciate a variety of bouquets, listen to the recommendations of wine aficionados and taste a range of flavors, you'll approach wine differently.
Wine tastings also help when it comes to pairing wine with food. The two are meant to complement each other and when they do, your experience is enhanced. Here are a few of our favorite choices for wine tasting near Tyler TX.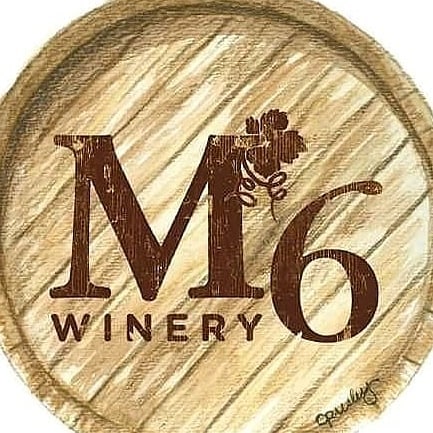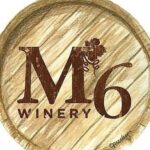 M6 Winery
M6 Winery is all about experiencing the finer things in life. Visit their Bullard TX tasting room and gift shop between noon and 8:00 p.m. on Fridays and Saturdays in January to sample Texas grown and produced wine. Saturday, January 16, 23 and 30 they also offer live music.
Green Goat Winery
11384 FM 279 Chandler, TX 75758 903-360-0448 & 903-360-1952 greengoat2017@gmail.com Friday: 2pm – 8pm Saturday: 12pm – 8pm Fun atmosphere and really good wines. Rip and Cindy Cunningham are your winemakers. They really enjoy visiting with their patrons . visit the website here https://greengoatwinery.com/
Briar Creek Vineyards
Stop by this Whitehouse TX working winery and vineyard on Saturdays between 2:00 and 6:00 p.m. for a tasting. Briar Creek currently has seven labels, all but one of which are produced and bottled entirely at their 2.5-acre vineyard.
Britt's Wine & Dine
Another way to experience wine tasting that's relatively new to the area isn't at a vineyard, it's at one of the wine tasting events presented by Kilgore resident Britt Davis. The East Texas wine connoisseur holds themed tastings and wine education events regularly, and each event offers small groups and diverse pairings. January opportunities include experiences like "Chocolate Cheese and Bubbles" and "World Wide Wine Chaos."
Take a drive along the Piney Woods Wine Trail and collect wines you'd like to try, then hold your own private tasting event in one of our suites, in our barn style game room or in our New Orleans-style courtyard with outdoor fireplace. Some of our packages also include a bottle of bubbly.
Best Places for Family Fun
Rosevine Inn is the best place to escape for a romantic getaway, but we also receive rave reviews from our guests with families. If you're visiting East Texas with children or teens, our area has much to offer.
Caldwell Zoo
Reserve admission in advance when you make your plans to visit Caldwell Zoo. Education programs and animal encounters are back after a brief COVID-related shutdown. The zoo is o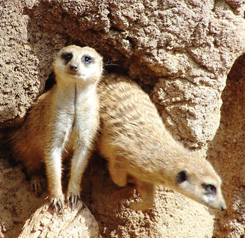 pen to more than 2000 animals and allows visitors to wind through a one-way trail for up-close encounters with all their favorite species Tyler Rose Garden
You might not think of visiting a rose garden in January, but at the Rose Capital of the world, there are still reasons to make time for this 14-acre park in the heart of Tyler. The Rose Garden Center and Rose Museum are open to visitors year-round. In January, and this month the camellia garden is in full bloom.
Running the Rose
Tyler State Park is a great place to visit any time of year, and in January they're hosting Running the Rose. On January the 23 race through the East Texas pine forests on an 108k, a54k, 22miler, 11 miler or 7k. Remote racing is also available.
Hudnall Planetarium
It's inevitable that some days in January it will just be too cold for the Zoo or the Rose Garden. You'll still find family-friendly fun at The Earth and Space Science Center at TJC. Catch a show on the enormous dome screen while tickets are discounted to only $3 per person.
Tyler Museum of Art
Tyler Museum of Art offers Ode to East Texas: Paintings by Lee Jamison now through March 14. Jamison has traveled the area for several decades, capturing everything from area architecture to sweeping pastureland to iconic downtowns through impressionistic paintings. The Museum is also showcasing selections from their Permanent Collection now through March 28.
The American Freedom Museum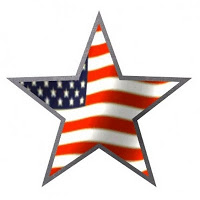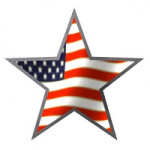 Another really great museum. Located just north of Bullard. Bullard is just a few minutes south of Tyler.The American Freedom Museum illuminates the American experience during crucial moments in our nation's history. This museum is not to be missed. click here for the website http://www.americanfreedommuseum.org/
Looking Ahead
This year Valentine's Day is on a Sunday. Why wait until the last minute to make plans

when you could book now for the most romantic Valentine's Day ever. Reserve your room at Rosevine Inn and add our Sweetheart Package to include a box of delicious chocolates, a dozen arranged roses and a bottle of bubbly to share.
If you missed January's First Monday Trade Days, your next chance is February 4-7. We fill up quickly on Canton weekends, so it's always best to reserve ahead.
Happy New Year to all our friends from Rosevine Inn. We appreciate your friendship and support for our Tyler TX bed and breakfast in 2020 and look forward to serving you in the year ahead.
So Until next time! This is your Innkeeper signing off!!