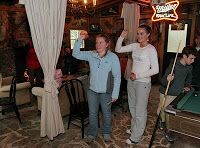 WOW it is already August. Back to school is in the air. Did you know that Rosevine Inn has a great
gameroom
and swing that is great fun for young and old. We have darts, billiards, many board games, cards, badminton , volleyball, pingpong, croquet, and COMING SOON——bocce ball!! If it is too hot outside, you can always play board games and cards in the main house. We also have access to a 
Nintendo Wii
in Bert's Real Estate Office. Now lets talk about what is happening in the area the next few weeks. Some of these things we have already mentioned, as they have been "going on" all summer, but they are all worth mentioning again!
Babar's Museum of Art
Experience the world of Babar the Elephant as the Tyler
Museum of Art
presents Babar's Museum of Art this summer, June 6 – August 22, 2010.
The young and the young at heart will thrill to see this clever collection of original watercolors and studies by Laurent de Brunhoff, author and illustrator of the book by the same title.
Tyler Museum of Art is open Tuesday through Saturday, 10am-5pm and Sunday, 1-5pm.
Cost: Free – $7.00
East Texas State Fair Farmer's Market
FRESH PRODUCE ANYONE?? JUST DOWN THE STREET FROM THE ROSEVINE INN!!
Fruits, veggies, candles and plants are just some of the things being sold at this year's East Texas State Fair Farmer's Market.
Everything sold at the East Texas Fair Grounds is produced locally, naturally, and most of it was hand-picked the day before selling.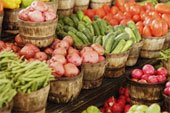 The East Texas State Fair Farmer's Market is open every Tuesday, Thursday and Saturday from 7:00am till 1:00pm. It will run through August 14.
East Texas American Idol
FOX51 has NEW details about the FOX51: East Texas Idol Auditions. We are in the process of working on the official rules for our local contest.
UNOFFICIALLY FOX51 will hold auditions: The Cascades in Tyler on Saturday, August 7th.
For more info contact
Fox 51                              Always wanted to try out??? Go for it—–
(903) 236-0051
http://www.fox51.com/
Project ReDirectory @ Discovery Science Place Then Trash to Treasure Contest Like to recycle-here is your opportunity!
AT&T presents PROJECT REDIRECTORY August 13 – 15, 2010 at Discovery Science Place, Tyler, Tx.
Pick up your new AT&T Real Yellow Pages Directory, then recycle old phonebooks, newspapers or cell phones to receive special discounts and prizes all weekend at Discovery Science Place!
THE CONTEST FOR THE KIDS!!
CALLING ALL CREATIVE KIDS AND YOUNG INVENTORS…
Transform items from the recycling bin into the next big "thing" and you could represent East Texas and be on national television!
Design Squad on PBS KIDS GO!® is looking to feature the next big eco-innovation and it could be yours!
Those three finalists will then be submitted to the national Trash to Treasure contest sponsored by the PBS Emmy ® and Peabody Awarding winning series Design Squad as the official East Texas entrants to the national contest. At the national level, three young innovators will win a trip to Boston to see their designs built and have the process chronicled for an upcoming episode of the engineering TV series.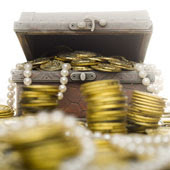 Local entry deadline is Tuesday, August 10, 2010.
FOR MORE INFORMATION CLICK HERE!!     *******
Tyler's First REAL Coin Show
In 21 years!! Attention all coin collectors—Friday 8-13 after 6 and Saturday  8-14 all day
Collector and Investor Coins, Currency, Gold and Silver. More than 50 tables with a fantastic mix of Dealers from 5 States. Plus ANACS Grading Company will be accepting submissions. Something for everyone, all collectors and investors, of every ages. And the Best part…it's all FREE…FREE Admission, LOTS of FREE Door Prizes… FREE Parking…plus FREE Coins for Kids both days…and a FREE GOLD Coin give-a-way on Friday
Music
MOORE'S STORE-BEN WHEELER
Every Thursday: 7-9 p.m. • Ben Lowery & Texas ExpresFriday,     Aug. 6, Karaoke w/ Riley Harris • 7-10 p.m. • Free
Saturday, Aug. 7 • Finding Shade • 7-10 p.m. • $5 cover  Finding Shade offers the best in Texas Country, Classic Rock, and Blues.Read more: http://www.myspace.com/findingshadeband#ixzz0vaWZdQhF
                                                          Tyler Joiner: Lead Vocals,Guitar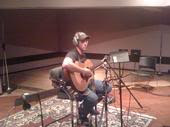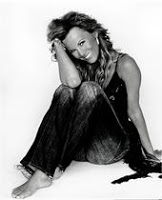 Amy Adams
Friday, Aug. 13 • Amy Adams • 7-10 p.m. • $5 cover
 A singer/songwriter here in East Texas, singing locally every chance she gets. http://www.youtube.com/watch?v=7JGJ2BgJz0Q   Click to see a video!!
Read more: http://www.myspace.com/amyadamsmusic#ixzz0vacpTnfh
Saturday, Aug. 14 • The Magills • 7-10 p.m. • $5 cover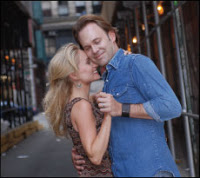 The Magill's style combines the country gospel of Elvis Presley and Johnny Cash with the sounds of modern-day Americana. At the heart of their provocative lyrics and catchy tunes is a message of hope and redemption that remains with the listener long after the music fades.
Friday, Aug. 20 • Southern Made • 7-10 p.m. • $5 cover
Saturday, Aug. 21 • Danny Hollis • 7-10 p.m. • $8 cover
Friday, Aug. 27 • Geezer • 7-10 p.m. • $5 cover
Saturday, Aug. 28 • East Texas Jazz Orchestra • 7-10 p.m. • $15
OK THIS IS COOL
Acappella shape note singing from a songbook entitled "The Sacred Harp." The East Texas Conventions, founded in 1855, is the oldest singing convention in Texas and the second oldest continuous sacred harp singing convention in the United States! free admission. Saturday August 7th and Sunday August 8th 9:30-3 call 903-863-5379 for more info
We will feature others in our next blog!
Other MUSIC and HAPPENINGS  in the area
Cafe Tazza-every Thursday Local Musicians and artists 5-9 p.m.
FAB FRIDAYS
-at the Tyler library-family entertainers bring magic, music, and mayhem for all ages-& it is FREE!!! 1:30and again at 3:00
Every Third Saturday
Pavilion Sale in Mt. Sylvan  — Local artists and vendors outside 8-5
OF COURSE Canton First Monday Trade Days