Innkeeper Rose Vine Inn Bed & Breakfast
HAPPY THANKSGIVING!!
After you have enjoyed your Turkey Day, then comes wonderful things to do in Tyler. Can't believe we are already going to mention Christmas-No it is not here YET-but it is coming and we at the Rosevine Inn Bed and Breakfast want to be sure you know all the great stuff do when you come and visit us. Music, plays, great shopping, relaxing moments, romance and FUN!! Let's get started with the happenings——–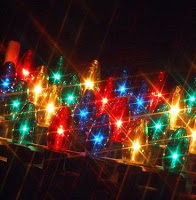 Santa Land opens Nov. 11 until Dec. 31
Come experience the sights and sounds of our Christmas wonderland with over 2 1/2 million lights lighting your path. Take a ride on Santa's Trailer or remain in the warmth of your own vehicle as you drive through Santa Land's 24 acres of unforgettable adventure designed especially for the entire family.
Bring your family-cut down a tree at Plantation Pines-click here for the website! http://www.plantationpinesfarms.com/ Then you can relax at the Rosevine Inn-we will put the tree in water for you.
East Texas Regional Bridge Tournament
Card anyone!
Calling all bridge players…..
Big things will happen during The Tournament of Stars Regional Bridge Tournament at Harvey Hall in Tyler, Texas from November 15-21, 2010.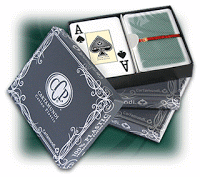 Party bridge players throughout East Texas are encouraged to attend and become acquainted with duplicate. On Friday, November 19, any bridge player with less than 5 master points will play free. Players with the high score who play two sessions on the same day will receive a trophy. Games are stratified with multiple events for beginners, intermediate, advanced, and World Class players. Plan to be a part of the very first Tyler Regional Bridge Tournament. World Class players will provide free bridge lectures at 6:45 p.m. on Tuesday through Friday.
Tyler is a beautiful city with many attractions, fine restaurants, and hotels. Harvey Hall is located at 2000 W. Front Street, Tyler, Texas. The host hotel is the Hilton Garden Inn located at 220 East Grande Blvd., Tyler, Texas, phone 903-509-1166.
Make plans to attend and enjoy lots of fun, food, and fellowship. Chances are good that you will become an East Texas star.
If you have questions or need more information, you may contact Ginger Rhamey at 903-469-3006 (gingerrhamey@msn.com), Karol Rank at 903-825-2930 (karolanne1@intergate.com or Nancy Green at 903-825-2930 (Nancy@TCRTyler.com)
Christmas in the Village
November 20-FAMILY FUN
A fun-filled, family friendly event that kicks off the Christmas season. Games, clowns, ponies, live nativity, food & entertainment and SANTA CLAUS.
All proceeds benefit Breckenridge Village scholarship fund.
Up in Lights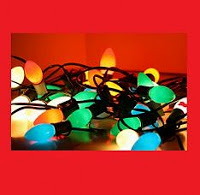 Tyler's Own Drive-Thru Light Park
Another Christmas Light park opens Nov 26
What fun you can have. It is $15 per car
So, load up the family for some
awesome displays.
Then on Saturday, the 27th take a drive to
Mineola Merchants "Winter Whirl"d
Come join the Mineola Merchants for their 4th annual "Winter Whirl" Sat. Nov. 27th.
Our local shops will be open til 7:00pm to help you get into the Christmas Spirit. There will be refreshments and free carriage rides from 4pm to 7pm.
The merchants will be dressed in Dickens period costumes and we will have a drawing for a Free One Night stay at a Bed and Breakfast.
Come have a "Dickens of a Christmas" with us in Mineola.
The next weekend start of your Canton Trade Days on Thursday Dec. 2nd with
Tyler Jaycee's Christmas Parade
Since the early 70's, the Tyler Jaycees have organized and sponsored the annual Christmas Parade in downtown Tyler. Held the Thursday after Thanksgiving, the Christmas Parade is the first in a series of Christmas events held throughout the city and is a great way to kick off the season. Area school bands, dance groups, antique tractors, Shriners, horses, fire trucks and local dignitaries and many others parade through the downtown area, with Santa Claus being the guest of honor
Then you can shop till you drop at Canton Trade days all day on Friday. The next morning, Sat. Dec 4th is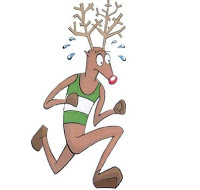 13th Annual Reindeer Run & Rudolph Family Run
The Tyler YMCA would like to invite you to participate in the 13th Annual 5K Reindeer Run.
All proceeds to this event will support the YMCA Scholarship program.
Costs: $20 on day of race, $15 for adults, $10 for students
Registration: Register at the Tyler and/or Whitehouse YMCA starting Nov. 15. Day of registration will be at the Tyler YMCA at 8 a.m. For more information and updates check out our new business Facebook page at Facebook/Tyler YMCA. Registration forms will be linked as the date gets closer. The starting line is one block form The Rosevine Inn!!
Then that night you can see a Christmas Classic
Tchaikovsky's The Nutcracker
East Texas Symphony Orchestra and Tyler Junior College Academy of Dance present two performances of Tchaikovsky's popular ballet. Tickets to the matinee are $15 and $20 in advance; $20 and $25 at the door. Tickets to the evening performance range from $10 to $55. Tickets available at the Cowan Center Box Office, 903.566.7424, and online at www.ETSO.org
Event Contact Information:
East Texas Symphony Orchestra ← click to contact via email
(903) 526-3876 http://www.etso.org/
OR
Tyler Community Concert Christmas
•Saturday, December 4th, 2010 @ 7:30pm
The concert features the East Texas Handbell Ensemble, a nationally acclaimed group, under the direction of Arnold Sherman, along with various area instrumentalists.
The next week On Dec 7th do not miss
Howie Mandel LIVE
At the Cowan Center
This is a busy Holiday Season. Your innkeeper will try to get one more posting for you this year. Have a great Thanksgiving. Come see us at the Rosevine Inn. We are all decorated for Christmas–HO HO HO
Innkeeper Becca signing off until next time!!