Innkeeper Rose Vine Inn Bed & Breakfast
The holidays are here! This is the last post of 2010 for Rosevine Inn-thus it will have LOTS of information of fun things to do while staying at The Rosevine Inn Bed and Breakfast in this holiday season! Don't forget you can do lots of things or just stay at the Inn and relax. There is a alot of things for kids to do this December in Tyler. Enjoy a cup of hot spiced tea, sit by the fire, get a relaxing massage, enjoy the hot tub, or just curl up and read a good book. it is up to you!
Lets get started with the events of December in the area!

THE TYLER CIVIC THEATRE PRESENTS
A HOLIDAY REVUE
SUNDAY DEC.5-SUNDAY DEC.12
More info at http://www.tylercivictheatre.com/
or call (903) 593-7827
Now thru Dec. 27th-All Aboard! The Polar ExpressTMcomes to life at the Texas State Railroad.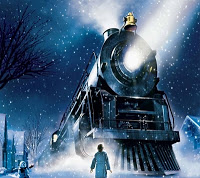 Inspired by the award winning book by Chris Van Allsburg, come experience the magic of The Polar ExpressTM. Read along with the story as the train makes a roundtrip journey to the North Pole. Meet Santa and enjoy caroling, hot chocolate and a treat. And, for those who believe, a special gift for each child. Everyone is encouraged to wear their pajamas!
December 3, 4, 5, 10, 11, 12, 13, 14, 15, 16, 17, 18, 19, 20, 21, 22, 23, 26, & 27
What fun! Ticket prices vary see website for more information
http://www.texasstaterr.com/ or call (888) 987-2461
"All Things Peter" Exhibit December 1 thru December 31
At the Tyler Public Library-201 S. College St. more info http://www.tylerlibrary.com/
In 1893 a well-educated young woman wrote a picture letter to a sick little boy. It began, "I don't know what to write to you so I shall tell you a story about four little rabbits whose names were Flopsy, Mopsy, Cottontail and Peter". In December, 1901 she went on to privately print 250 copies of The Tale of Peter Rabbit in time for the holidays. Exhibits are located on the first and second floor displays.
Howie Mandel LIVE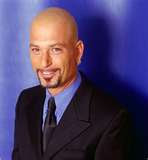 Tuesday, December 7th, 2010 @ 7:30pm at The Cowan Center
HOWIE MANDEL has been a force in show business for over 30 years. From his six seasons on "St. Elsewhere" to hosting the national phenomenon "Deal or No Deal," Howie brings comedy, charisma and unmatched likability to every project. He's a frequent guest on "The Tonight Show" with Jay Leno and can be heard in syndication on his Emmy Award nominated children series "Bobby's World." He's been a mainstay on the comedy scene since his 1979 debut at the Comedy Store in L.A. – an appearance that scored him his first tv appearance on "Make Me Laugh." He performs over 200 comedy concert dates each year. Lucky for us, this year, one of those stops includes the Cowan Center!
Journey Through Bethlehem A Drive-Thru Nativity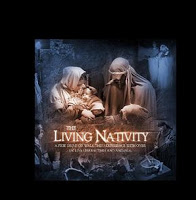 Wednesday, December 8th, 2010 – Saturday, December 11th, 2010
FREE Christmas Drive-Through–Experience Bethlehem the way it might have been the night Jesus was born. The busy market place, Cruel Roman soldiers, shepherds, live animals and actors.
This is a really great thing to see. The church goes to lots of effort to
make this very authentic.
"A Victorian Christmas" December 9th
4-8 p.m.

Steep yourself in old-fashioned Christmas traditions, as you tour this 151 year old Tyler historic landmark delightfully decorated for the holidays. This event is part of the Downtown Tyler Museums Alliance holiday celebration, where four other downtown museums will be having their holiday open houses at the same time. The McClendon House will also be open for tours, along with the ArtWalk and HistoryWalk on the downtown square. Join us and let the atmosphere of Christmases of yesteryear help make this Christmas season come alive again in your heart!
Enrich your holiday season by visiting the downtown museums! Travel back in time and make new discoveries while enjoying food, music and seasonal activities.
Goodman Museum, 624 N. Broadway
Cotton Belt Depot, 210 E. Oakwood
Smith County Historical Society Museum, 125 S. College
The McClendon House. 806 W. Houston
Artwalk: 4pm – 8pm
Enjoy Original art in Downtown Spaces, along with music and dance!
Historywalk: 5pm-7pm
Visit with historic characters from Downtown's Half Mile of History. Actors will portray some of Tyler's historic figures during this event
Free Admission. Drawing for a $500 gift basket.
"Holiday in the Park" and Christmas Bazaar
Saturday, December 11th, 2010 @ 10:00am
Over 50 vendors will be on hand for you to shop for great gifts!
Plus lots of fun for the kids! Snow Hill!! What Fun!!!
Willie Nelson LIVE in Concert December 11 @ 7:30
Live at the Oil Palace, Dec 11, 7:30PM, Legendary Willie Nelson returns to The Oil Palace once again! Fans can expect to hear their favorite songs by Willie Live and Up Close! So prepare yourself for one amazing concert!
Ticket Prices: $55, $45, $40, $35.

For More Information go to http://www.oilpalace.com/
or call Oil Palace Box Office (903) 566-2122





"Christmas Musical"
Presented by
"Sunday, December 12th, 2010 – Monday, December 13
300 voice and 65 piece orchestra. Free admission.
COME ENJOY SOME WONDERFUL CHRISTMAS MUSIC!
Friday, December 17th, 2010 – Sunday, December 19th, 2010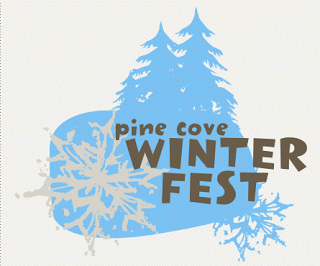 Winterfest is Pine Cove's winter camp experience. Each of our five youth camps will be putting on a Winterfest weekend camp packed with fun activities, Bible studies, great counselors, all-camp games and, of course, club (worship + speaker time). The camp will be decorated up for Christmas and who knows, it might even snow.
If you're new to Pine Cove, Winterfest is a great way to get a taste of summer camp fun. It's also a great time for returning campers to reunite with old friends and counselors. Whether you're coming back or coming for the first time, Winterfest promises to be a weekend crammed full of fun, music, holiday festivity, and spiritual growth.
Bus Ride: $60
To Tyler Camps: Pine Cove will be providing round-trip chartered bus service from Richardson, Texas to Pine Cove in Tyler, Texas. This bus ticket is not applicable to campers attending Winterfest at Outback in Columbus, Texas. The bus loads on Friday, December 17 at 5:00 pm, at Westwood Junior High, 7630 Arapaho Rd (between Coit and Meandering Way). The bus returns on Sunday, December 19, between 3:30 and 4:00 pm.
To sign up for Winterfest, register onlinehttp://www.pinecove.com/summer-camps/winterfest or call 877-474-6326
There is lots of music in the area this month. December 10th Whiskeyfish at Moores Store, Of course we featured Willie Nelson December 11th. Also on that date Blacktop Gypsy at Moores Store and Heather Little and Drew Hall at Miranda Lambert's Red 55 Winery in Lindale. December 12 Greg Greemway will sing Folk music at The Old Firehouse. Dec. 17 Straydog is at Moore's Store and Randy Brown is at The Forge. December 18th The East Texas Jazz Orchestra is at Moore's Store and let me tell you this has been a sell-out the last few months! Heather Little is at The Forge and Scotty G. is at Miranda Lambert's red 55 Winery. Moore's Store and The Forge are both located in Ben Wheeler.
Then let us wish yoy u
A VERY MERRY CHRISTMAS!!!
Now Lets talk about New Year's Eve!!!
Texas State Railway Presents: Dinner Trains

New Year's Eve Masquerade Dinner Train
Departing the Palestine Depot Friday, December 31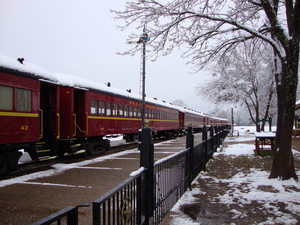 6:30pm – Champagne Reception & Entertainment
7:30pm – Dinner train departure Celebrate the New Year in style! Enjoy a champagne reception and musical entertainment. Then board the train for an elegant evening complete with a three-course meal. Wear your favorite masquerade mask or purchase one at the reception
Tickets:
$89.00 per person (21 years or older)
Advanced reservations required. Last date to book is December 28th at 5pm. Seating is limited.
Tables seat 4 individuals and are assigned at the time of reservation. We recommend that groups book under the same reservation in order to sit a the same table. Couples may bring one bottle of wine to enjoy with the meal.
Event Contact Information:
Texas State Railway
(903) 683-2561 http://www.texasstaterr.com/
OR
Come to
THE NEW YEAR'S EVE PARTY WITH BUGS HENDERSON!!
12/31 News Year's Eve Party w/ Bugs Henderson, $75 single or $125/couple includes meal and party favors. Reservations Required. Call 903.833.5100 to reserve your spot.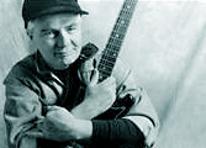 Bugs is a fantastic musician!
His mixture of searing blues, jazz ability, swing, funk, and just about everything else that can be played on six strings; Bugs has the ability to give his audience a sense of true musical art, applying enormous control over his tone and coloration.
Bugs has played with guitar icons such as B.B. King, Freddie King, Eric Clapton, Ted Nugent, Roy Buchanan, and James Burton. To this day, Bugs' guitar hangs in Hard Rock Cafe' in Dallas along side instruments donated by Lee Ritenouer and Chet Atkins.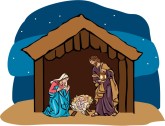 SO TO ALL OF YOU HAVE A GREAT CHRISTMAS! COME SEE US SOON AND DO NOT FORGET THE REASON FOR THE SEASON!
HAVE A SAFE AND HAPPY HOLIDAY AND A VERY
HAPPY NEW YEAR.
UNTIL NEXT YEAR! INNKEEPER BECCA SIGNING OFF!!!