Innkeeper Rose Vine Inn Bed & Breakfast
Canton Trade Days
in February starts Thursday  February 3 through  Sunday, February 6. Make your plans to attend now. You could combine you trip with a romantic touch for Valentine's Day or come stay with us the next weekend. Rosevine Inn Bed and Breakfast is the best place for you to come to impress your sweetie!!  Hang out in the barn enjoying the fireplace and games. Relax in the hot tub with a nice glass of wine. Snuggle together in you room enjoying each other's company. Check out the many wonderful restaurants in the area. No matter what you decide make us part of your plans. We will feature a few events coming up the first part of February in the area.
The Color Purple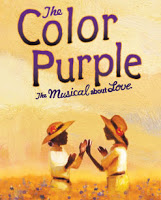 •Thursday, February 3rd, 2011 @ 7:30pm
•Friday, February 4th, 2011 @ 7:30pm             The Color Purple photo by
AT THE COWAN CENTER                            Scott Suchman
THE COLOR PURPLE, a soul-stirring musical based on the classic Pulitzer Prize-winning novel by Alice Walker and the moving film by Steven Spielberg. It is the unforgettable and inspiring story of a woman named Celie, who finds her unique voice in the world. Nominated for eleven Tony® Awards, THE COLOR PURPLE is a landmark theatrical event, a celebration of love, and a Broadway phenomenon. With a joyous GRAMMY®-nominated score featuring jazz, gospel and blues, THE COLOR PURPLE is capturing the hearts of young and old, and uniting audiences in a community of joy. Associated Press writes, "A roof-raising story of triumph!" mature subject matter.
The Bellamy Brothers Concert Event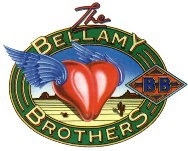 On Saturday February 12th The SPCA of East Texas will present the Bellamy Brothers in concert to help raise awareness of the SPCA's mission.
All proceeds from this event benefit the SPCA of East Texas.
•Also performing will be Paula Nelson, daughter of Willie Nelson.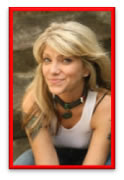 •Dinner provided by "Smokin' Like You Like It".
•The event will be held at The Lone Star Event Center in Tyler
and begins at 6:30PM.
Tickets are $125 available here or by calling
the SPCA of East Texas office at 903-596-7722
WHAT A WONDERFUL FUNDRAISER FOR THE SPCA WHICH WORKS IN
PROMOTING THE HUMANE TREATMENT OF ANIMALS AND PUBLIC EDUCATION
Mrs. Lee's Daffodil Garden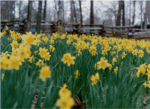 This is absolutely my favorite thing to do in February and March. You can picnic or just take thousands of pictures of the daffodils. It is really so cool. It usually opens Feb. 15 through March 15, but is VERY subject to the weather. Millions of golden daffodils scattered over approx. 28 acres. The garden, just outside Gladewater, is open seven days a week from 10 am to 4 pm.
For directions and predicted blooming schedule please call
(903) 845-5780
http://www.daffodilgarden.com/
You have got to see this!!!
We are going to feature this in our next blog, too!!
The Cornish Art Colony
A joint exhibition by the TMA and the Parrish House Museum in New Hampshire featuring works by such celebrated artists as Maxfield Parrish & Frederic Remington.
Exhibition admission is $7 for adults, $5 for students and seniors, children under 12 free.
Exhibit will occur every week on Tuesday, Wednesday, Thursday, Friday and Saturday from 10 am – 5 pm, beginning January 18, 2011 through April 17, 2011 at the Tyler Museum of Art.
Gladys Knight Vegas-style show! Gladys Knight is a legend.
•Thursday, February 17th, 2011 @7:30pm
Nicknamed the Empress of Soul, she possesses one of the most instantly recognizable and loved voices in popular music. Her incredible show business career spans more than four decades and includes numerous chart-topping hits like I Heard it Through the Grapevine, Midnight Train to Georgia and Men.
She is the winner of seven Grammy Awards including one for her collaboration on the 1985 hit Thats What Friends Are For.
In this concert, the legendary and inspirational GLADYS KNIGHT shifts her focus to gems from the golden era of song on her Verve Records debut
Lets mention here some of the music venues in February in East Texas at our local eateries!
2-1   Grant Cook at KE Cellars
2-2   Dustin Becker at Julians
2-3   Danny Burgess at KE Cellars
2-5    Amy Adams at Moore's Store and Ramoth Gilead at Java Jams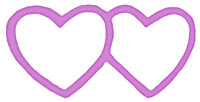 For your Valentine's day weekend !!!!
2-10  Linda Heatly at KE Cellars
2-12 Grant Cook at Java Jams
or the next weekend
2-17 Danny Burgess at KE Cellars
2-18 Daniel de la Rocha at Jakes or Blacktop Gypsy at Moore's Store
2-19  Dustin Becker at Jakes or Aaron Todd at Java Jam's
AS YOU CAN SEE WE HAVE LOT'S OF MUSIC IN THE TYLER AREA-THIS IS JUST A SNIPPET!!   THERE IS MUCH MORE ALL THE TIME!!
2010 East TX Auto & Cycle Show
Benefiting the East TX Crisis Center
Event Date(s) and Time(s)
•Friday, February 18th, 2011 @ 9:00am
•Saturday, February 19th, 2011 @ 9:00am
•Sunday, February 20th, 2011 @ 9:00am
The best collection of classic, antique and special interest cars trucks and motorcycles in East Texas! Benefiting the East Texas Crisis Center.
AND ENTERTAINMENT TOO!!
Matt & Megan Magill
Playing your favorite rock n' roll tunes from the 50's 60's and 70's, the Magill's style combines the country gospel of Elvis Presley and Johnny Cash with the sounds of modern-day Americana.
ALSO
The Tyler All Star Band will have its 5th musical reunion at the East Texas Auto & Cycle show, with seven of the more prominent musicians to come out of East Texas in the last 50 years. You don't want to miss the exciting sounds and styles of these talented folks who many have heard and watched perform since the early days of rock and roll.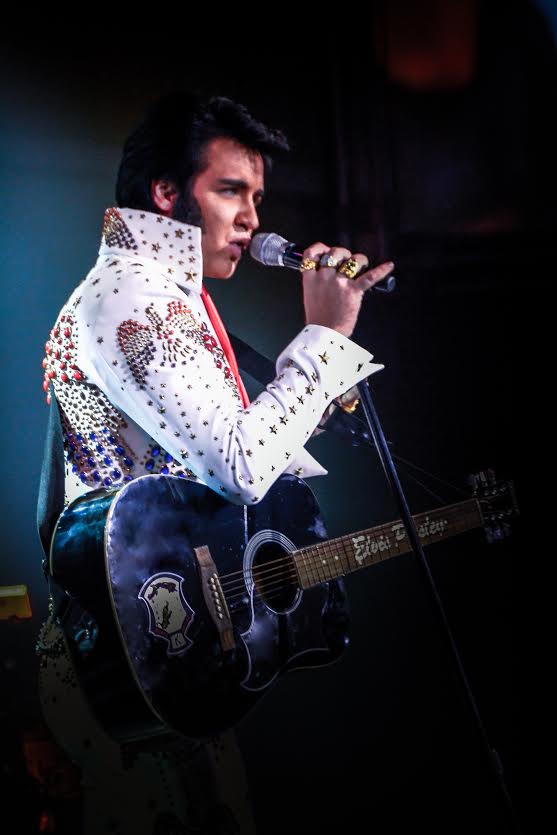 AN ELVIS SIGHTING
James L. Wages performing "Sincerely Elvis"
James is the 2010 winner of the US World Cup Elvis Tribute Artist Competition as well as many other awards. His respect for, and pride in portraying Elvis Presley make his show a must see for Elvis fans!
There is so much for you to enjoy.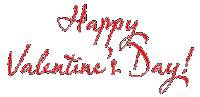 Come stay with us at  the Rosevine Inn Bed and Breakfast to
make your time in Tyler perfection!
Until next time
Innkeeper Becca signing off!!