Innkeeper Rose Vine Inn Bed & Breakfast
Although there is not a ton of things that go on this time of year-there is enough to keep you busy. We are, once again going to feature Mrs. Lee's Garden-because it is so wonderful!! There are several things going on at the Tyler Museum of Art-but we are featuring one of the exhibits here. There is a special musical coming to the Cowan Center at the end of the month. We are also going to talk about a couple of places in Tyler, that sometimes we do mention, but they are always available for you to enjoy when you are in town. We have featured Ye Olde City Antique Mall-which is better than ever!! Lets get going***************
Mrs. Lee's Daffodil Garden
They will be open when you read this until around March 31st-YOU GOTTA GO!!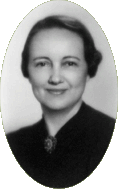 HELEN LEE
Most people have never heard of it… yet those who have, believe it is a private paradise tucked away among the East Texas landscape. It is considered to be the best kept secret in East Texas. Mrs. Lee's Garden is a 816-acre tract of land that is drastically transformation every February and March. Each spring the acreage becomes a golden haven of beauty. Millions of golden daffodils, scattered over approximately 28 acres, begin to bloom. Visitors can see all the beauty by traveling along a four-mile trail that meanders around two lakes, between wooded valleys, and around a replica pioneer log cabin. It is a sight that leaves visitors in absolute awe.

Within the boundaries of this 918-acre farm is a lesson of history, a sermon on the wonders of God's nature and much beauty for people to see. Due to the hard work, patience and love of Mrs. Lee, for her God, her country and her fellowman, to be able to add to the beauty of nature for all to enjoy as much as she did.
The garden opens, depending on Mother Nature, around the middle of February and remains open through March or until the daffodils are no longer in bloom. The garden's ability to open depends upon two things:
Road conditions- it is closed when the roads are wet.
The garden's future ability to remain open depends upon the number of people who visit and register their attendance.
The garden is open during this time seven days a week from 10 a.m. to 4:00 p.m.. For Road Conditions and predicted blooming schedule, contact the Mrs. Lee's Daffodil Gardens directly at (903)845-5780 or email.
When visiting please respect the beauty that is offered for your enjoyment.
DONT FORGET TO STAY AT THE ROSEVINE INN WHEN YOU VISIT!!
The Tyler Museum of Art
Has a fabulous permanent collection in addition to the special exhibitions we have been featuring! You have got to check them out.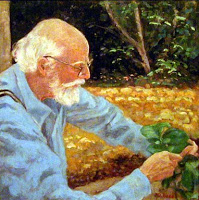 Donald Vogel, Self-Portrait, 1989. Oil on panel.
Gift of Valley House Gallery, Inc., Dallas (2001.8)
The Tyler Museum of Art has a permanent collection of over 1500 works. Since the Museum opened in 1971, the permanent collection has seen periods of great advancement, including a gift of Mexican folk art from Laura and Dan Boeckman. Today, the Laura and Dan Boeckman Collection of Mexican Folk Art is one of the largest collections of its kind in the United States. Other works of art continue to be gifted to the Museum and others have been selected for purchase with funds donated by benefactors. Such individuals – and in some case, organizations and foundations – have become vital partners in forming the collection and in defining the Museum's character and purpose.
The Collection includes works by both early and contemporary Texas artists including Porfirio Salinas, Jerry Bywaters, L.O. Griffith, Rosalee Speed, and Josephine Oliver, as well as contemporary artists such as Joseph Glasco, Sedrick Huckaby, William B. Montgomery, Karl Umlauf, Vernon Fisher, James Surls, Ancel E. Nunn, Terry Allen, Skeet McAuley, and Keith Carter. In addition to the strong collection of works by Texas artists, the Tyler Museum of Art also features works by many others including Josef Albers, Al Held, Robert Motherwell, Clayton Pond, and Edward Zucca.
A Night to Remember–Hits from the Oldies
Benefiting Breckenridge Village of Tyler*****Presented by Chick-fil-A
Friday, February 25th, 2011 @ 7:00pm
Artwork available. Please contact us for it. Roll up your jeans, pull out your poodle skirts and shine your loafers as we get ready to go back in time and enjoy the sights, sounds and music of days gone by.
Featured entertainment includes TJC's Apache Belles, C-Man (Dale Cummings), Shake Rattle & Roll, All Saints Young Men's Quartet, Potter's Cast Drama Team, Matt & Megan Magill and ELVIS! "A Night to Remember" is a premier event benefiting Breckenridge Village of Tyler.
Cost: $20 per ticket Call us we will get your tickets for you!!
Takes place at KE Bushman's Winery & Celebration Center—
SOUNDS LIKE FUN AND FOR A GOOD CAUSE,TOO
MUSIC IN EDOM AGAIN!!
Live Original Folk Music Concert – L.J. Booth
Live Folk Music Concert   Sunday, February 27th, 2011 @ 3:00pm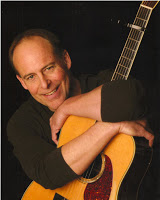 In 1987, LJ Booth came out of the central Wisconsin woodwork with his debut album YARNS, which was described as "simply great music." In the years following, he entered three songwriting competitions; Kerrville's New Folk, Telluride's Troubadour, and Falcon Ridge's Showcase and won all three.
Born in the Philippines, most of LJ's childhood was spent overseas… living in northern India from the age of five to ten. With traveling in his blood, LJ hitchhiked extensively in the States and in Europe after leaving home…working a variety of jobs from oil rigs in Wyoming to playing street music in Germany and Switzerland.
Acoustic Guitar said "..this gifted singer-songwriter skillfully connects the dots between his own past, present and future with succinct, often powerful lyrics, appealing melodies, and agile fingerpicking… his keen fascination with life's journey draws listeners closer to the memories and revelations that make it worth traveling.."
Cost: $12.00 in advance or $15.00 at the door
LOOKING FOR AN INSPIRATION??
COME TO THE 31ST ANNUAL HOME PRODUCTS SHOW
FEBRUARY 25-27, 2011
Momma Mia!
Monday, February 28th, 2011 @ 7:30pm AT THE COWAN CENTER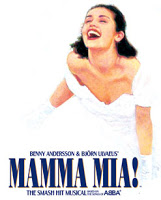 A mother. A daughter. 3 possible dads.
And a trip down the aisle you'll never forget!
Over 40 million people all around the world have fallen in love with the characters, the story and the music that make MAMMA MIA! the ultimate feel-good show! Writer Catherine Johnson's sunny, funny tale unfolds on a Greek island paradise. On the eve of her wedding, a daughter's quest to discover the identity of her father brings 3 men from her mother's past back to the island they last visited 20 years ago. The story-telling magic of ABBA's timeless songs propels this enchanting tale of love, laughter and friendship, and every night everyone's having the time of their lives! With more productions playing internationally than any other musical, MAMMA MIA! is the World's No. 1 Show!
Hope to be seeing all of you in the next couple of weeks!!! Until next time
Innkeeper Becca signing off