Innkeeper Rose Vine Inn Bed & Breakfast 
Tyler Texas Happenings  March 2011
Canton Trade Days,  Mrs. Lee's Daffodil Garden (yes still blooming!!), 1st Tuesday in the Garden event, Chili Cook off, music and much more.
CANTON TRADE DAYS
MARCH 3 TO 7, 2011

What started more than a century ago as a flea market, has become home to some of the most exciting, cutting-edge home furnishings, antiques and collectibles that can be found anywhere. Over the past 150 years, lots of things have changed in the Original First Monday Park; but, the genuine, down-home human relationship between vendors and shoppers is the reason people keeping coming back. This is a place where you can slow down, visit and ask questions, talk to collectors and antique dealers, and meet the artists and craftsmen who create one-of-a kind items.
The world's largest outdoor trade days takes place Thursday through Sunday before the first Monday of every month in Canton, Texas. Every month, thousands of vendors from across the country turn this friendly East Texas community into a shopper's paradise where you can find the rare antiques and collectibles, furniture, fine home decor, arts and crafts, clothing, jewelry, tools, produce, and much more. Make plans now to come to Canton and enjoy the First Monday shopping experience.
Every time we feature First Monday this year we will give you some different information that you may need to make your shopping experience more enjoyable.
MRS. LEE'S DAFFODIL GARDEN

This is absolutely my favorite thing to do in February and March. You can picnic or just take thousands of pictures of the daffodils. It is really so cool. It usually opens Feb. 15 through March 15, but is VERY subject to the weather. Millions of golden daffodils scattered over approx. 28 acres. The garden, just outside Gladewater, is open seven days a week from 10 am to 4 pm.
For directions and predicted blooming schedule please call
(903) 845-5780
http://www.daffodilgarden.com/
You have got to see this!!!
1st Tuesday in the Garden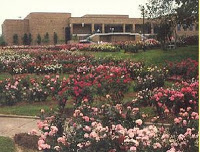 Tuesday, March 1st, 2011
The monthly 1st Tuesday in the Garden lecture series, an educational program sponsored by the Smith County Master Gardeners, in the I.D.E.A. Garden at the Tyler Rose Garden.Jana Bowman ← click to contact via email  http://www.scmg.tamu.edu/
This program is free, open to the public, and about an hour long. Feel free to bring your lunch and paper and pen for note taking.
The I.D.E.A. Garden is located in the SE corner of the Rose Garden with ample parking available outside of the SE gate. In case of inclement weather, the lecture will be moved inside the Rose Center
CHECK THIS OUT IF YOU GET TIRED OF CANTON!!!!
Glass Recreation Center Spring Rummage Sale  Saturday, March 5th, 2011 @ 8:00am
Families who would like to do a little spring cleaning and make a little money are invited to take part in the first ever rummage sale at the Glass Recreation Center location.
Free admission to the public and donations will be accepted on Friday March 4 between the hours of 10:00a.m. and 9:00 p.m.
This sale will help to benefit all youth programs that we offer free thorough the City of Tyler Parks and Recreation Department.
Saturday, March 5th, 2011 – Sunday, March 6th, 2011
Rose City Chili Pod 30th Cook-off
Rose City Chili Pod is hosting their 30th Ever Chili Cook-off on March 5th at Gander Mountain located 5 miles South of Loop 323 near Loop 49 Toll Road. This years cook-off is benefiting the Spirit of St. Louis Therapeutic Riding Program.
CASI Chili $20 entry fee Turn-In at 2pm.
Juniors Chili (17 and Under) $5 entry fee Turn-In at 1pm
(1st place is a Cooks Stove).
50/50 Beans $5 entry fee Turn-In at Noon (50% of the Pot Paid Back).
Showmanship for CASI cooks Peoples Choice (must purchase Tasting Cups to Vote $3 per Cup-available at 11:30am) Chili cooks are encouraged to have extra chili for the Peoples Choice. We are expecting large crowds and the proceeds go straight to our charity. Overnight parking for RVs and Camping without hook-ups available Fri and Sat.
Event T-shirts and Goody Bags guaranteed to the first 25 CASI entries.
No pre-registrations accepted.Registration will open at 9:30am. Cooks Meeting to follow.
7th Annual High School Art Exhibition
Tyler Museum of Art     Tuesday, March 8th, 2011 – Saturday, March 26th, 2011
This annual exhibition showcases the works of graduating seniors from area high schools, providing opportunity and experience for those aspiring to pursue a career in art following graduation. TMA is located adjacent to the TJC Campus at 1300 S. Mahon Ave. Open Tues. thru Sat, 10am- 5pm, Sun,1-5pm. 903.595.1001   We have seen this before–very interesting!!!
Event Contact Information:
(903) 595-1001
http://www.tylermuseum.org/
Celebrity Chef Celebration
Saturday, March 12th, 2011 @ 2:00pm
Celebrity Chef Celebration benefiting the Tyler Woman's Building, Inc.
Featuring Stephen Pyles-renowned chef
2 pm Cooking School
6 pm Cocktail Reception
Event Contact Information:   Debbie Roosth
(903) 561-9366
SPRING BREAK IS NOW!!!!!
COME STAY WITH US AT THE ROSEVINE INN BED AND BREAKFAST
YOU WILL NEVER HAVE SO MUCH  FUN!!!
THE GAMEROOM-THE OUTDOOR AREAS-MASSAGE-
LEGENDARY BREAKFAST-RELAXATION-GREAT RESTAURANTS-FABULOUS HOSTS-CUTE LAP CATS!!
YOU NEED TO BE HERE
https://www.rosevine.com/
OR E-MAIL US AT
INFO@ROSEVINE.COM
Pierce Pettis-Live, Original Folk Concert
Saturday, March 19th, 2011 @ 7:00pm
Pierce Pettis, adored by both critics and public alike, is one of this generation's most masterful songwriters. His music is distinguished by his uncanny ability to capture universals in human experience by drawing on the humor and trials in daily life.
Pettis' music can simultaneously pull on our hearts and keep us laughing. The beautiful harmonies, inventive yet subtle percussion, strong guitar, and Pierce's rich vocals are a constant throughout his body of work. "Pierce Pettis doesn't write mere songs, he writes literature…End to end the songwriting is brilliant…" "Across the entire range of his styles, Pettis constantly reinforces the sensation that he is a thoughtful, sensitive, serious poet, a man who looks deep and ponders long." CLICK BELOW TO ENJOY PIERCE
Pettis has performed in all 48 continental states as well as in Canada and Europe, appeared nine times on American Public Radio's Mountain Stage, been featured on National Public Radio's E-town, Morning Edition and World Cafe … appeared on VH-1, CBS News, and the Nashville Network. We're thrilled to have him on The Old Firehouse stage!                                  Cost is $12.00 in advance or $15.00 at the door.
Event Contact Information:
Jeff Gottesman ← click to contact via email
(903) 852-2781
http://www.theoldfirehouse.net/
The Pilot Club of Tyler Golf Tournament
Monday, March 21st, 2011 @ 12:00pm
Entries close at Friday, March 11, 2011. Registration opens at 12:00 P.M. (Noon) on Monday, March 21, 2011. Shotgun start at 1:00 P.M.
$100.00 per person / $400.00 per team (4 persons); includes green fees, riding cart, range balls, cart signs, scorecards, rule sheets, contest markers, a calligraphy scoreboard, scoring, Hole-in-one prizes on all par 3's.Complimentary water and carbonated drinks will be available during the tournament.
Food will be provided after the event.
Appropriate golf attire required.
Prizes for 1st and 2nd place teams will be awarded.
Greg Paige
(903) 597-6867
Driving Miss Daisy by Alfred Uhry
at The Tyler Civic Theatre  Don't miss it!!!!!!!
Opens March 18 and runs through March 27.
Next time we will be featuring the Azalea Trails-Sooooo much to do and the the beauty abounds!!
until then INNKEEPER BECCA SIGNING OFF!!!!