Innkeeper Rose Vine Inn Bed & Breakfast
Texas College
, all the area high schools-WOW. Rosevine Inn is a great place to make your base for yourself or loved ones. Relax and let your family enjoy all of our many activities right here on the property. Don't forget to book for your trip here to drop off or pick up your campers this summer. We will feature the various camps around Tyler in our next blog. We are mentioning
PINE COVE
this time, as they have an event for families in May. Then there is Memorial Day weekend, what will you do with your 3 days off? Come to Tyler and join us. Read on to see what there is for you to do while visiting the rest of the month of May.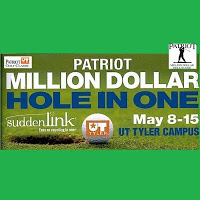 The UT Tyler Patriot Golf Classic Patriot Million Dollar Hole-in-One Contest Saturday, May 7th, 2011 – Saturday, May 14th, 2011

| | |
| --- | --- |
| Founded | The Patriot Classic began in 1976. It is an annual scholarship fundraiser for UT Tyler consisting of three distinct events: Million Dollar Hole In One, Tee It Up Sponsor Party and the Patriot Golf Classic. The events have raised $1.6 million. |
| Location | |
| About | Welcome to the Official University of Texas at Tyler Patriot Classic Page! Here you will find Classic Event information and photos. |

| | |
| --- | --- |
| Company Overview | One of the 15 campuses of the UT System, UT Tyler offers excellence in teaching, research, artistic performance and community service. More than 70 undergraduate and graduate degree programs are available at UT Tyler, which has an enrollment of more than 6,000 high-ability students at its campuses in Tyler, Longview and Palestine. |
| Mission | Proceeds from all the Patriot Classic events benefit the UT Tyler scholarship program for students at The University's Tyler, Longview and Palestine campuses. |
| Products | Win a Tyler Ford Vehicle of Your Choice! Choose between Fusion SE, Escape XLT, Edge SE and F-150 Supercab! Support UTT Scholarships by Purchasing $100 Ticket Donations. Only 300 Tickets Sold! Limit 10 tickets per person. Call the University of Texas at Tyler Advancement Office at 903-566-7111 to purchase a ticket. Sales end when all 300 are sold or on May 16, 2010 at the Tee It Up Sponsor Party. Thank You! |
Pine Cove's Free Family Fun Day
Saturday, May 14th, 2011 @ 1:30pm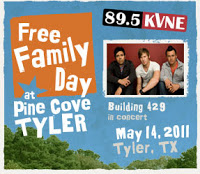 Come join us for our second Free Family Day here in Tyler!
For over 40 years, Pine Cove has been offering safe and fun camp programs for youth and families. We invite your family to come and see just how much fun Pine Cove can be!
Enjoy refreshments, a great concert by Building 429, and lots of fun activities for the kids. And best of all, its free!
Please RSVP online to get your free registration now!
(877) 474-6326
2011 Derrick Stars Free Concert
•Thursday, May 19th, 2011 @ 7:00pm In Kilgore-only 30 minutes form here!!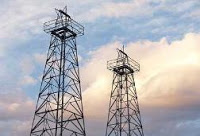 Bring your lawn chairs and enjoy a free concert at 7pm.
Event Contact Information:
Marian Richardson
(903) 984-1333
http://www.khpf.org/
24th Annual Lindale Championship Rodeo
Thursday, May 19th, 2011 – Saturday, May 21st, 2011
The 24th Annual Lindale Championship Rodeo is set for May 19 through May 21st in Lindale.
The Cowgirl Chicks are back again and these singers/Dancers and Trick Riders are huge crowd favorite.
An expected 500 contestants will compete for $60.000 in prize money.
Entertainment starts each night at 7pm.
Their official website is lindalechamber.org.
OH BOY another Chili Cookoff!!
5th Annual CASI Chili Cook Off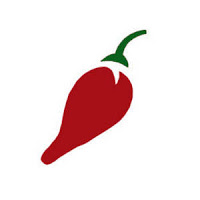 •Saturday, May 21st, 2011 @ 8:00am
Armed Forces Day
CASI Chili Entry Fee: $20
Veterans cook chili free: no entry fee
Beans Entry Fee: $5
1st 25 entries get goodie bags.
Cooks eat free Friday night, May 20. Pool Tournament Friday night, May 20.
$2.00 donation buys you a cup & spoon & people's choice ticket.
Gil Hewlett
(903) 530-1854
3rd Annual Heritage Day
at the 1859 Goodman-LeGrand Museum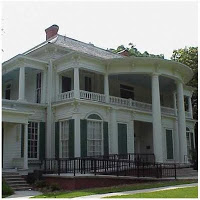 •Saturday, May 21st, 2011 @ 10:00am – 4:00pm
Celebrate Texas heritage during National Preservation Month, and on Armed Forces Day! Reminisce the old days by visiting this 150 year old home on 9 acres of the beautiful LeGrand Park and Gardens. Meet the Goodman family and friends, through wonderfully costumed re-enactors, as you tour the home. See demonstrations of Civil War memorabilia by Civil War re-enactors, to include displays of Civil War era weaponry, a cannon and medical instruments. There will be live demonstrations of heritage crafts being displayed on the grounds in front of the Goodman home.
Treat yourself by seeing firsthand the craftsmanship of heritage artisans, some of which will be for sale. Throughout the day, you will be entertained by our lovely Azalea Belles and musicians playing vintage music selections. Enjoy complimentary traditional refreshments under the grand front porch, like shortbread cookies, scones, and lemonade punch. Steep yourself in yesteryear at this old southern home, and celebrate our history!
Event Contact Information:
Patricia J. Heaton
(903) 531-1286
http//www.goodmanmuseum.com
4th Annual Parkinson's Disease Walk-a-Thon
Fun Run of East Texas

•Saturday, May 21st, 2011 @ 10:15am
Registration 10:15 – 11:00 a.m. (Registration is located in the Robert E. Lee High School Parking). Vendor Booths open from 10:15 a.m. – 2:00 p.m. Program begins: 11:00 a.m. Walk begins 11:15 a.m. Picnic begins: 12:15 p.m.
Please join the East Texas Chapter & Information & Referral Center of the American Parkinson Disease Association at our Annual Parkinson's Walk-a-thon. 100% of the net proceeds from this event support Parkinson's disease research projects approved by the APDA Scientific Advisory Board.
Early Registration Fee: $20 Adults; $10 Children (Under 12) Day of Event Registration Fee: $25 Adults; $15 Children Registration Fee includes one food ticket, one walk t-shirt and one raffle ticket. A walk map of the trail will also be provided at registration.
Dissolving the Blocks to Creativity Workshop
•Saturday, May 21st, 2011 @ 11:00am – 4:00pm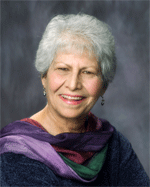 Ruth Drayer
Dissolving the Blocks: A Guided Trip Into Your Intuition & Creativity.
Presented by artist Ruth A Drayer. Are you wanting to "think outside the box" but are not sure how to go about it? Are you wishing you could free up your artistic expression or have been too timid or busy to discover if you have any? This class has some keys to offer. With some guided meditations, discussions & demonstrations you will discover your inner treasure chest of creativity & your intuition will lead you there. Although most of us have grown up in a left-brained society where artists are looked at as being different – actually we are all artists. Stop thinking & come play!
For all ages & all walks of life.
Must register for class supply list. Suggested Love offering of $20.00.
Event Contact Information:
Evelyn Cheatham (903) 593-7323
Compassionate Friends Butterfly Release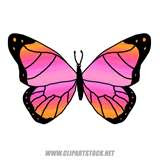 •Saturday, May 21st, 2011 @ 1:00pm
Parents and family members gather to release live butterflies in memory of their children who have died.
The event is free and offers readings, music, refreshments and fellowship with other parents who have lost children.
TCF offers support, understanding and encouragement.
Event Contact Information:
Carol Thompson ← click to contact via email
(903) 258-2547 http://www.TylerTCF.org
NatureFest In Mineola
•Friday, May 27th, 2011 @ 7:00pm
•Saturday, May 28th, 2011 @ 8:00am
NatureFest starts Friday night with a longhorn cattle drive, chuck wagon dinner, storyteller around the campfire and star gazing.
Saturday we start with a bird walk and birding 101. Events throughout the day include the Creature Teacher, kids survival training, nature photography and so much more. A free event for the whole family.
Event Contact Information:
Lynda Rauscher 1(800) Min-eola

GLENDA MAES' FARM
Come see the Blooms
Peakseason is the last week in May to mid June
Open Friday, Saturday and Sunday 8 a.m to 5:30p.m.
Edom, Texas 903-469-3647 or 903-253-8440
4mises west of downtown Edom on FM 2339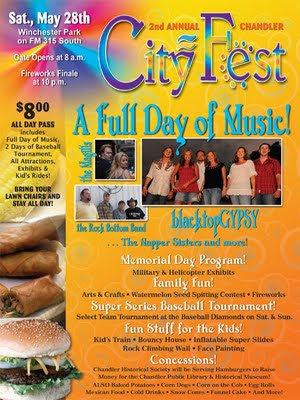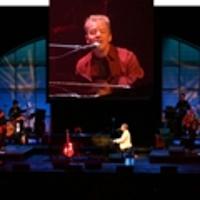 JIM WITTER began touring as The Piano Men a few years ago. It's a musical journey through the 70's featuring the songs of Billy Joel and Elton John is a multi-media rock musical that's turned out to be a hit,receiving rave reviews from music critics all across North America. His unique approach and comfortable rapport makes each member of his audience feel as if they are in a private concert in the comfort of their own living room. This along with his rich, powerful voice and ease of manner at the piano, make him a favorite with theatre goers everywhere. Jim has had 10 top radio hits in Canada, 7 hit videos on CMT, and impressive chart action in the U.S. on Billboard and R&R. Jim has earned multiple awards and nominations from the CCMA, the Juno Awards, and Dove Awards in Nashville for Inspirational Album of the Year. *Tuesday, May 17, 2011
TWO GREAT EXHIBITS NOW AT THE TYLER MUSEUM OF ART
Remember When
Marvels & Memories from the Collection of Dr. James Clark
May 8-August 14, 2011
ADMISSION: FREE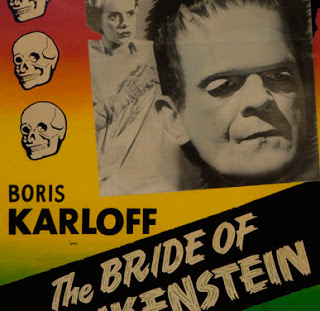 Movie posters, historic memorabilia, and curious collectibles will escort visitors along a walk down "Memory Lane" in this colossal exhibition of rarities collected by Dr. James Clark of Tyler. Remember When: Marvels & Memories from the Collection of Dr. James Clark features a broad selection of pieces ranging from historic documents and signatures by figures like David Crockett and Abraham Lincoln, to original promotional posters for cinematic classics such as The Shadow, War of the Worlds, and The Fly. Revisit characters from serials including The Green Hornet and Superman, and even peruse a collection of sports and music memorabilia.
Over the past 30 years, Dr. Clark has collected treasured items that recall an era when a boy could walk to the town square, and for a quarter spend the afternoon at the "picture show."
People of all ages and backgrounds will delight in this incredible display of images from American history and pop culture. We, along with Dr. Clark, invite you to recall your own memories as you walk through the galleries and Remember When.
This exhibition was organized by the Tyler Museum of Art.
Lead Sponsor – Harold & Rosemary Beaird Supporting Sponsors – Grant, Catharine, Clark & Sara Faulconer, Joe & Betty McMahan, Cecil & Bernie Ward, and Sherilyn & Patrick Willis
Sponsors – James & Donna Culver, Susan & Ron Donaldson,
Betsy & Elmer Ellis, Verna & George Hall, Tom & June Lowery, and
Gail & Harry Wallace Collectors' Circle Sponsors – Byars Foundation and
Sheryl Rogers Palmer
Corporate Sponsor – Southside Bank
Media Sponsor – Tyler Morning Telegraph*
Exhibition Date: May 8-August 14, 2011
Quilt Paintings by Sedrick Huckaby
Above: Sedrick Huckaby (American, b. 1975). A Love Supreme (detail), 2001-2009. Oil on canvas, 92 x 960 inches. Courtesy of the artist. Photo by Michael Bodycomb
ADMISSION: FREE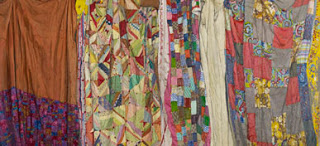 The Tyler Museum of Art is proud to present a selection of oil paintings by Sedrick Huckaby, a Texas artist who uses thick, impasto paint to create his shape-shifting quilt murals, evocative of tradition, family and his own grandmother, "Big Momma." Huckaby was born and raised in Fort Worth, and earned his BFA at Boston University and MFA at Yale University's School of Art.
After graduating, Huckaby studied art in western Europe for two years before returning to Fort Worth. Today, he lives next door to his childhood home (where his parents still live) with his wife and fellow artist Carita Letitia Huckaby. Beyond formal study, it is family and faith that guides Huckaby's artistic vision, imparting a universal and yet extremely personal tone expressed in many portraits of his family members, especially his grandmother who recently passed away.
A Love Supreme is one of the artist's largest works, totaling 80 feet in length. Heavy, dense paint expresses the fold, texture and weight of his grandmother's quilts. Divided into four sections that are categorized by season (Fall, Winter, Spring and Summer), A Love Supreme is a tour de force in painterly sophistication but also approachable to any viewer. In addition to A Love Supreme, this exhibition consisting of all quilt paintings, showcases the artist's latest accomplishments.
This exhibition was organized by the Tyler Museum of Art.
Signature Sponsor – Jeanne & Tom Campbell
Supporting Sponsors – Maurine G. Muntz, Valley House Gallery & Sculpture Garden, and Agnes & Frank Ward
Collectors' Circle Sponsors – June & Steve Hillis and Cheryl & Kevin Vogel
Exhibition Date: April 17-July 3, 2011
CANTON TRADE DAYS BEGINS ON MAY JUNE 2-MAKE YOUR RESERVATIONS NOW-ONLY HAVE FEW ROOMS LEFT!!
So until next time-enjoy this wonderful weather-the lovely flowers of May and your happy thoughts of
THE ROSEVINE INN BED AND BREAKFAST – A GREAT TYLER BED AND BREAKFAST !!!