Innkeeper Rose Vine Inn Bed & Breakfast
Well the verdict is in-we had the Hottest June on record!! Amazing-but we lived through it and are here to talk about it. July will be warm also, but it is the good old summertime. There is so much to enjoy and do in the area. We are going to feature the Tyler Museum of Art this time and then just mention a few fun things to do this month. Of course, the most fun can be had right here, at The Rosevine Inn. We have a great game room and many outdoor activities, including horseshoes, badminton, volleyball, croquet and ping-pong.
Lets get going——————-

Experience the diverse and exciting programs offered by the Tyler Museum of Art. Plan a visit to the Museum, reserve your seat at one of our lectures, or sign your kids up for an artful adventure.
FIRST FRIDAY ART TOURS
Join us on the first Friday of every month for a delightful way to wrap up your week. Meet at 11:00 a.m. in the Museum lobby for an introduction to a special exhibition. Then spend up to an hour touring the exhibition with a staff member or specially trained docent who will guide you through the gallery. Bring your friends or fellow club members for a memorable group event–ideal for senior groups. First Friday Tours are free, however, advanced registration is required, and exhibition admission fees apply. To register, please call 903-595-1001.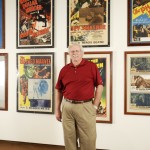 After the tour, have lunch in the Museum Café, where Chef Lourdes Unzuetta prepares a special homemade menu selection every first Friday. You wont want to miss delicious favorites like Tamale Casserole, Chicken Spaghetti, and much more! Groups are welcome, but space is limited. If you plan on eating with a group, let the front desk know, so that we can accommodate your needs.
Family Day
Children will enjoy free art activities and the exhibition Remember When: Marvels & Memories from the Collection of Dr. James Clark. Art activities offered from 2-4pm.
Rickey Smiley and Friends
Funnyman Rickey Smiley is known for making millions laugh. As a much loved comedian, television host, and top rated nationally syndicated radio personality, Smiley has earned a reputation for delivering audience pleasing performances onstage or off. With the distinct ability to take everyday observations and skillfully create comedic gold, Smiley is a standout in the entertainment world.
The Oil Palace – Tyler, Tx
Saturday July 16, 2011 @ 8:00pm
Doors open @ 6:00PM and show starts @ 8:00PM
Ticket Prices: $48 All Seats Reserved
GETTING MARRIED-THIS MAY BE PERFECT FOR YOU!
East Texas Wedding Extravaganza
•Sunday, July 17th, 2011 @ 12:00pm – 4:00pm
East Texas Wedding Extravaganza Annual SUMMER Bridal Show!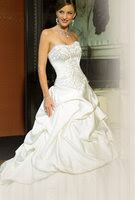 The East Texas Wedding Extravaganza is the Bridal Event of East Texas not to be missed! We offer brides what they are looking for, innovative ideas, creative alternatives and the classic traditional styles.
Our fashion shows are always fun and high energy. We are offering a new concept to how the "traditional" fashion is done. You will find no other bridal fashion show like it in East Texas. We will put you in direct contact with the wedding specialists you are looking for and vendors you never even thought of!
Our event offers you a showcase of amazing ideas, fabulous prizes and a wonderful experience. We invite you attend, have fun, be inspired and find all that will make that special day your personal special day.
Christmas in July Arts and Crafts Fair
The City of Tyler Parks and Recreation Department will be hosting the Christmas in July Arts and Crafts Fair this weekend at the Rose Garden Center. The Fair will feature 53 vendors offering unique, fun, artsy and just plain cute items for sale.
The free event will be held indoors, in the air conditioned comfort of the Rose Garden Center at 420 Rose Park Drive. Hours are:

• Saturday, July 23 from 9 a.m. to 6 p.m.
• Sunday, July 24 from 10 a.m. to 5 p.m.
The Tyler Parks and Recreation Department will be selling raffle tickets to help support the many programs they offer the residents of Tyler; purchase a ticket for $5 for a chance to win great prizes.
During the event, the Rose Garden also will be open and is free to visit. The Garden features the largest public collection of roses in the United States with 32,000 bushes and 600 cultivators.
For questions, please call (903) 531-1370 or (903) 531-1212.
Longview, TX to Host 2012-2014 Nationals
East Texas Balloon Festival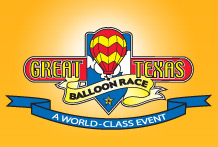 July 30 – August 1 will bring the return of the Great Texas Balloon race to the East Texas Regional Airport and marks 32 years of hot–air balloon racing in Longview. Packed with events from dawn to dusk, the GTBR is a weekend festival with something for everyone.
Events like sport and special shapes balloon competitions and the now famous "Balloon Glow" which was the brainchild of original race organizer, Dr. Bill Bussey in 1981 are the cornerstones of the weekend. But when the balloons aren't in the air, exciting aircraft flights and static exhibits, skydivers, great musical entertainment, an expansive "Kids Land" and fabulous food and craft vendors round out the event for the whole family.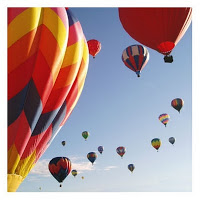 This year's racing gets underway at 6:30am on Friday with the "Sport and Special Shape Balloon Competition over Longview. At 4pm the gates open at the East Texas Regional Airport for Kid's Land, arts and crafts vendors, food and drinks. Friday's activities include the "Opening Ceremonies" and Sport and Special Stapes Balloon Glow" at around 8:15pm.
Saturday starts with "Sport and Special Shape Controlled Navigational Trajectory Event", better known as "The Key Grab". The "Balloon Glow is again at 8:15 Saturday.
The race wraps up on Sunday at 6:30am with the final "key grab" competition and the "Pilot's Award Presentation" at 9:30am.
Admission prices are $15 for Friday, $15 for Saturday and Sunday is free. Children 12 and under are admitted free of charge when accompanied by an adult. Active military members are free with military ID.
Known as the longest running hot-air balloon event in Texas, The Great Texas Balloon Race began in 1978. From it's original venue at Longview Mall, the race moved to the former Stroh's Brewery site (1985-1986) and then to its current home at the East Texas Regional Airport.
DO NOT FORGET THE TEXAS SHAKESPEARE
FESTIVAL GOING ON ALL THE MONTH
OF JULY.
2011 promises to be a fantastic Silver Anniversary Season with Shakespeare's Hamlet, and The Taming of the Shrew, George Farquhar's The Beaux' Stratagem , Lee Pockriss and Anne Croswell combine to give us Ernest In Love, and Joel Ebarb's A play based on Aesop's Fables.
."…indisputably the best Shakespeare festival in Texas." Austin American Statesman
Canton Trades day wraps up the end of the month and gets us into August. Mark your Calender now for Friday July 29th thru Monday August 1. Follow the blog to find out everything!!
The Rosevine Inn the definitely THE place to stay for any o these event or any other you and your family may have going on.
Contact us anytime–can't wait to meet you.
Until next time-Innkeeper Becca signing off_