Innkeeper Rose Vine Inn Bed & Breakfast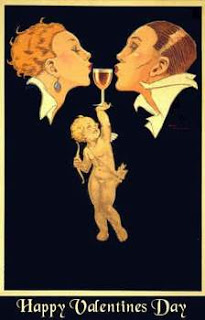 We have had such a mild winter so far-wonder if it will keep up?? VALENTINE'S DAY is just around the corner. You need to book your room at The Rosevine Inn Bed and Breakfast-before it is too late.
Your sweetheart will be so excited. This time of year is a great time to relax and enjoy the amenities of the Inn. There are a few things going on in the area. Such as—-
Canton Trade Days
February 2 thru 5th
We have some of the best deals this month of Canton. If you have never been go now. Staying at
The Rosevine Inn is a great idea, too. We are close and a wonderful place to go after shopping all day.

Karen Mal in Concert

Saturday, February 4th, 2012 @ 7:00pm
13+ or with adult please…. Karen Mal has a storyteller's voice, sifting words like she is talking to you over coffee, effortlessly rising from dusky phrases to bell-pure highs. You believe every word and note and you could listen to her sing all night long.
Her mother wrote in the scrapbook she kept, "8 months old – Karen sings herself to sleep in her crib." It wasn't until she was ten years old that she found her grandpa's long-forgotten old Gibson guitar in the attic. Karen was off and running. Based in Austin, Texas, Karen has created a name for herself as a captivating singer, instrumentalist and songwriter.
Ranging from charming to seductive, impressionistic to philosophical, her songs have brought her nationwide acclaim.
Cost: $12 in advance/ $15 at the Door.
Event Contact Information:
Jeff Gottesman
(903) 852-2781 http://www.theoldfirehouse.net/


2012 East TX Landscape & Garden Conference
Saturday, February 11th, 2012 @ 8:30am
Spring is here and the East Texas Spring Landscape and Garden Conference is scheduled for Saturday, February 11, at the Tyler Rose Garden Center, 420 Rose Park Drive off of Front Street in Tyler Texas.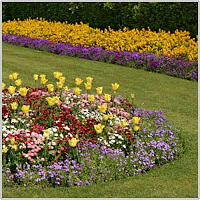 This is an annual event presented by the Texas Agrilife Extension Service giving gardeners a chance to enhance their knowledge in a wide rage of horticultural topics. The presentations begin at 8:30am and continue until 3:30pm
There is no pre-registration; attendees must register at the conference site. Doors open early at 7:30am giving the public time to sign up and browse the gardening-related businesses and organizations exhibiting services and products.
The fee for the conference is $35 and includes morning coffee with doughnuts and a chicken box lunch.
This year's conference brings a variety of subjects that will help homeowners and gardeners cope with drought conditions and water restrictions, plus some fun ! and interesting topics.
Event Contact Information:
Keith Hanson (903) 590-2980
http://easttexasgardening.tamu.edu/
Okay all you Quillters out there—Now is the time to step up
Second Annual Quilting Marathon
Saturday, February 11th, 2012 @ 9:00am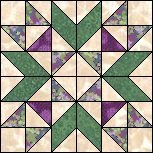 Mark your calendar for the 2nd Annual Quilting Marathon, set for February 11,2012. From 9:00am – 3:00pm at Our Saviour's Lutheran Church, 4900 Kinsey Dr. Tyler 75703 (903-561-1865).
This is a special event, close to our hearts, that involves everyone willing to donate a morning or an afternoon to take part in providing a warm quilt to someone in-need. Come help tie quilts or just watch. We will be donating some of the quilts to the Tyler Fire Dept.
The Quilters will also be raffling a quilt. The drawing will be February 11th during the quilt-a-thon.
For more info go to Our Saviour's Lutheran Church on facebook or our website: oslctyler.org.
Event Contact Information:
Carol (903) 561-1865
http://www.oslctyler.org/
Always wanted to be a Writer?????

Texas Writers Network at The Tyler Public Library
Adults & Young Adults
Published, unpublished and friendly wannabes network and discuss their writing.
February 5 at 2 p.m. in
Taylor Auditorium.
No registration required.
At the Tyler Downtown Gallery
Simply Black and White
Feb. 9 – March 13, 2012
Opening reception Feb. 9, 2012, 4:30-6:30 p.m. at Gallery Main Street.
Live music and light refreshments.
The gallery, located at 110 W. Erwin, is open six days a week and is free to the public.
"Ailey II" presented by UTT Cowan Center
•Tuesday, February 14th, 2012 @ 7:30pm – 10:30pm
•Wednesday, February 15th, 2012 @ 9:30am – 12:30pm
Ailey II dancers are the most talented of their generation, captivating audiences and translating their strength, agility and grace of body and soul into stirring, powerful performances. Under the artistic direction of former Ailey dancer Sylvia Waters, this critically-acclaimed company presents dazzling performances and innovative community programs across the country and internationally.
The Ailey spirit shines as these artists perform an exhilarating and diverse repertoire that includes Alvin Ailey's timeless classics and thrilling new works by today's most outstanding choreographers.
Event Contact Information:
Terri Holland
(903) 566-7424 http://www.alvinailey.org/
We will blog this again next month but—————

Will open sometime the middle of February–It is something to see and not miss!!

Most people have never heard of it… yet those who have, believe it is a private paradise tucked away among the East Texas landscape. It is considered to be the best kept secret in East Texas. Mrs. Lee's Garden is a 816-acre tract of land that is drastically transformation every February and March. Each spring the acreage becomes a golden haven of beauty. Millions of golden daffodils, scattered over approximately 28 acres, begin to bloom. Visitors can see all the beauty by traveling along a four-mile trail that meanders around two lakes, between wooded valleys, and around a replica pioneer log cabin. It is a sight that leaves visitors in absolute awe.
The garden is open during this time seven days a week from 10 a.m. to 4:00 p.m.. For Road Conditions and predicted blooming schedule, contact the Mrs. Lee's Daffodil Gardens directly at (903)845-5780 or
e-mail johnso7670@aol.com .
Don't forget to make you reservation today for
Valentine's day
at The Rosevine Inn-every room gets a small box of chocolates!!
Like to swing!!
Country & Western Dance that is!!!
Saturday, February 18th, 2012 @ 7:00pm
Come dance the night away to the music of Hoss Huggins and the Ponderosa Band at TASCA's Monthly C & W Dance.
The event will take place on Saturday, February 18, 2012 from 7-10 p.m. in our large ballroom.
Tickets, sold at the door, are $6.50 for TASCA members, $7.50 for guests.
Don't miss the fun! For more information, call (903) 871-3217.
Event Contact Information:
Billie Gordon
(903) 871-3217 http://www.tasca.org/
Alan Jackson in Concert
Friday, February 24th, 2012 @ 6:00pm
ALAN JACKSON with Special Guest
and The Oil Palace Welcomes:
ALAN JACKSON with Special Guest
Tickets On Sale Now
The Oil Palace – Tyler, Tx Tickets $30-$75
Doors open at 6:00 Show Start at 7:30pm
Event Contact Information:
http://www.oilpalace.com/
Blue Man Group
•Tuesday, February 28th, 2012 @ 7:30pm

Experience the phenomenon. BLUE MAN GROUP will thrill East Texas with its high-octane theatrical experience. Escape the ordinary and surround yourself in an explosion of comedy, music, and technology. If you've never seen BLUE MAN GROUP, its a must-see. If you're already a fan, don't miss it.
http://www.blueman.com/
Location:
Cowan Center
3900 University Blvd
Tyler, Texas 75701
Location Contact Information:
Terri Holland
(903) 566-7424 http://www.uttyler.edu/cowan

This comedy group will be in Tyler on February 29. Caldwell Auditorium at 7:30 pm. tickets are only $30
The material that The Water Coolers regularly perform in our award-winning act — incredible singing, on point material about life and work, and super comedy writing. And as of April 1, 2009, we are introducing a smaller version of the act — The Water Coolers "Traveling Light" — that's perfect for daytime programs or intimate evening shows. The smaller version is terrific and the full-sized show is super-charged.
Okay-now there are few things for you to think about doing when you come to stay at The Rosevine INN–but-there is so much more-We can guide you in the right direction-so call us now at 903-592-2221-or book online at https://www.rosevine.com/
Let me mention again–VALENTINE'S DAY IS THIS MONTH.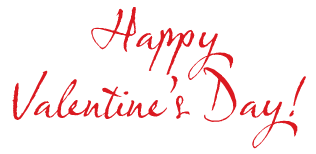 Do not delay–be sure to remember your sweetie!!!
Until next time Innkeeper Becca signing off!!