Innkeeper Rose Vine Inn Bed & Breakfast
Hope the Bunny will be around soon! Happy Easter everyone–Now what else is going on in April–Read on and we will attempt to help you find out what there is to do when you are visiting and enjoying The Rosevine Inn Bed and Breakfast in the heart of East Texas in Tyler.
The Pride of the Yankees (1942)Starring Gary Cooper
April 5 at 7pm
Tickets are $7 online or cash at the door.
It's baseball season! But if you don't want to just watch it on TV – you can celebrate it! Come to Liberty Hall in April.
First base is 1942's "The Pride of the Yankees". Gary Cooper plays legendary baseball great Lou Gehrig who played in 2,130 consecutive games before falling at age 37 to ALS, a deadly nerve disease which now bears his name. Gehrig is followed from his childhood in New York until his famous 'Luckiest Man' speech at his farewell day in 1939. Don't miss out and bring your tissue!
On April 7 see GONE WITH THE WIND– Interesting aside– I saw this movie about 45 years ago at the same theatre!!!
The rest of the movies in April also have a baseball theme
April 12–Bull Durham  April 13–Major League  April19–The Natural  April 26–A League of Their Own
Also
On April 17
Stuart Little is a realistic fantasy about a talking mouse born into an ordinary New York Family, but the family cat wants rid of him.  In a pleasant mouse like manner, shy but inquisitive, he is always getting into scrapes.  It's the tale of a lone hero who leaves his family to embark on a difficult personal journey in search of what seems unattainable.  The many adventures, both big and small, of Stuart Little are brought vividly to life in this story-theatre presentation.  The acting ensemble plays many human and animal roles in a series of delightful scenes that make up the marvelous maneuverings of a mild-mannered mouse trying to survive in a "real people's world."
The history of Sign Stage on Tour is found in Cleveland Signstage Theatre (CST).  Sign Stage on Tour is a Deaf Theatre touring company that was started in 2001 by William Morgan and Erin LaFountain.  It was originally created as an equal but separate "touring arm" of CST.  In 2007 the Cleveland Hearing & Speech Center absorbed CST and simplified its name to SignStage.  Eleven years since it started… Sign Stage on Tour is still producing high quality classic children's stories and performing them in both ASL (American Sign Language) and spoken English simultaneously.
and on April 21
Monte Montgomery
Monte Montgomery has taken the acoustic guitar beyond anyone's expectations. With his amazing fretwork, unique combination finger and pick style playing through trailblazing "chordal" thoroughfares often baffling even the most accomplished players. While Monte remains a huge enigma in the guitar universe, his legendary reputation has spread like wildfire since he appeared on Austin City Limits.
In 2004 Monte was named on Guitar Player Magazine's list of "Top 50 Greatest Guitarists Of All Time" and in 2005 he was featured the Covers of "Frets" and "Acoustic Guitar" magazines. Countless articles have been written about Monte describing him "The Evel Knivel of Guitar", "Six Strings Attached To Dynamite", "The Answer To The Fermi Paradox" and "The Acoustic Shred Master" just to name a few. Monte's fretwork has become the benchmark for acoustic guitar players. "An American Original", there is no doubt Monte Montgomery is destined to become An American Legend.
In spite of all the "six-string notoriety", and just in case you didn't "know-tice", Monte isn't just a "guitar hero", "shred master" or "guitar god" as he's most often described. No, actually Monte Montgomery is much more than just a world-class guitar virtuoso with more new tricks up his fret board than your average "guitar slinger". What sets Monte apart from all others is that he's one of the most accomplished songwriters of our time, a remarkable singer and an extraordinary music arranger. Many of Monte's fans attend his concerts simply to hear his compelling vocals as he delivers his finely penned songs powerfully and passionately. To some, his incredible guitar pyrotechnics are simply an addition of tasty icing topping off a delicious cake.
ALSO PERFORMING THE SAME NIGHT
Ramoth Gilead
Instead of the typical bio, here are a few facts about Ramoth:
Born in Dallas, the youngest of four.
Deeply involved in music since 1988; "I play various instruments (most surprising to people – tuba)"; writing songs since 1996.
In 2001, he earned a B.S. degree in Music Education, with plans to be a public school band director. He did teach for a short while until destiny pulled him towards the direction he is going now.
Traveling across the USA since 2005 by bus, plane, train, and automobile (mostly by bus), leaving behind his aspirations as a music teacher to make it as a full-time, modern day troubadour and hopefully more.
Some of his musical influences include Stevie Wonder, Larry Norman, and Andre3000.
He has been compared to Bill Withers, Cat Stevens, Paul Simon, Curtis Mayfield, Seal, Lauryn Hill, Robert Johnson, Ben Harper, James Taylor, Jack Johnson, and others.
Some of the artists/bands he has played  with include Grammy Award winner Madukwu Chinwah (Dallas), Seventh Day Slumber (TN), Paula Nelson (Austin), After Edmund (GA), Ivoryline (TX), Smoke E. Digglera (KY), NginaFayola (OH), The Red Ink Army (TX), The Rocketboys (Austin), and Phillip Boone (Austin)… just to name a few.
He has won top honors in a few singer-songwriter and talent competitions.
AND he actually did get a $325 citation for attracting a crowd with music. (An incident which inspired "Play For Change" now playing in his music player.)
"Most listeners find it difficult to categorize my sound. It's hard for me to as well since it's comprised of various genres/influences mixed into one. To help promote a show, just use these words: Acoustic Folk-Funk, Hip-Hop, Rock Rollin', Soul-Singer and Travelin' Songwriter! A lot of times I just call it soul music because so much of my passion, thought, and humor is put into it", Ramoth Gilead.
Come and get a feel for Ramoth's style!
You need to know there are some great restaurants in Tyler-many downtown-and near Liberty Hall-we are going to feature one of our favorites here-check out the blog often to see other eateries featured from Time to Time!!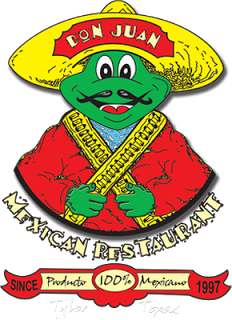 http://donjuantyler.com/  Click on the link to see the menu!  Not Tex-Mex–really good.
2nd Annual Family Fun Day in the Park                            Supporting Autism Awareness
Saturday, April 7th, 2012 @ 10:00am
April is World Autism Awareness Month.
Come join us at Bergfeld Park from 10am to 2 pm for a free event for all families whether yours is affected by autism or not!
Activities for all ages! Bounce houses, face painting, kid's yoga, large easter egg hunt, live music, tai chi & more.
Event Contact Information:
Lisa Godfrey
(903) 939-2069
Okay here is a great venue to find Kid's clothes!!!
Children's Clothing Consignment Sale
Thursday, April 12th, 2012 @ 9:00am – 6:00pm
Friday, April 13th, 2012 @ 9:00am – 6:00pm
Saturday, April 14th, 2012 @ 9:00am – 6:00pm
Children's Clothing Consignment Sale will be held on April 12-14, 2012 at the Harvey Convention Center in Tyler, Texas.Over 900 East Texas families gather twice a year to sell their gently used, name brand items. We fill over 30,000 sq. ft. as well as a tent outside in the parking lot. We have it all.Toys, clothes, books, furniture, baby equipment, maternity items as well as household furniture and home decor.
Come check out East Texas' Largest Consignment Sale. Visit our website www.cccsale.com for more details.
Where Smart Mom's find Great Deals.
Event Contact Information:
Tess Murphy ← click to contact via email
(903) 705-2236
YUMMY!!
Annual fundraising spaghetti dinner. Dine in or carry out.
Funds used for local non-profits, Rotary International worldwide projects and South Tyler Rotary Foundation.
http://www.southtylerrotary.org/
Location:
First Baptist Church – Tyler
17002 Highway 69 S
Tyler, Texas 75703
"Art in the Park" at the Goodman
Saturday, April 14th, 2012 @ 10:00am
Patricia Heaton
(903) 531-1286
http://www.goodmanmuseum.com/
Smith County Kids Fest 2012
Event Contact Information:
Charlotte Sanders
(903) 509-5150
In Edom
Tom Prasada-Rao
"Bill Cosby" presented by UTT Cowan Center
Saturday, April 14th, 2012 @ 7:30pm                                                                                                     Charlie Chaplin. Groucho Marx. Richard Pryor. Over the past century, few entertainers have achieved the legendary status of William H. Cosby Jr.
Terri Holland
(903) 566-7424
For all the Techno  People out there!!
2012 Tyler Tech Expo

Thursday, April 19th, 2012 @ 8:00am – 5:00pm
Chris Wynn ← click to contact via email
East Texas Earth Day
Saturday, April 21st, 2012 @ 10:00am – 5:00pm
Debbie Shafer
(903) 596-3618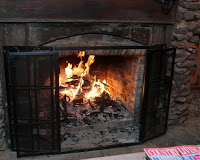 Fires burn nightly
  Innkeeper Becca signing off…………